What you need:
* Dollar store shadowbox frame
* Ruler
* Pen or pencil
* Power drill
* Spade bit
* Sandpaper
* Picture (2 copies for 2D effect)
* Decoupage glue
* Paintbrush
* Paint pens or letter stickers
Instructions:
1. Remove the back from the shadowbox. Find and mark the center point on the top edge of the frame.
2. Use a power drill fitted with a spade bit (about 1 inch / 2.5 centimeters) to cut a circle out of the top of the frame. Sand away any rough edges.
3. Add your choice of picture to the frame. For a 2D effect, attach one copy of the picture to the back of the frame and cut a small piece from a second copy that you'll attach to the glass. Brush the glass on the inside of the frame with decoupage glue. Add the small piece of the picture and cover with another coat of decoupage glue; wipe away any excess. Let dry.
4. Write a "fund" name using a paint pen or letter stickers on the glass. Wrap it up, fill with loose coins and small bills, start saving!
Tip: Wood frames are easier to cut through than other materials.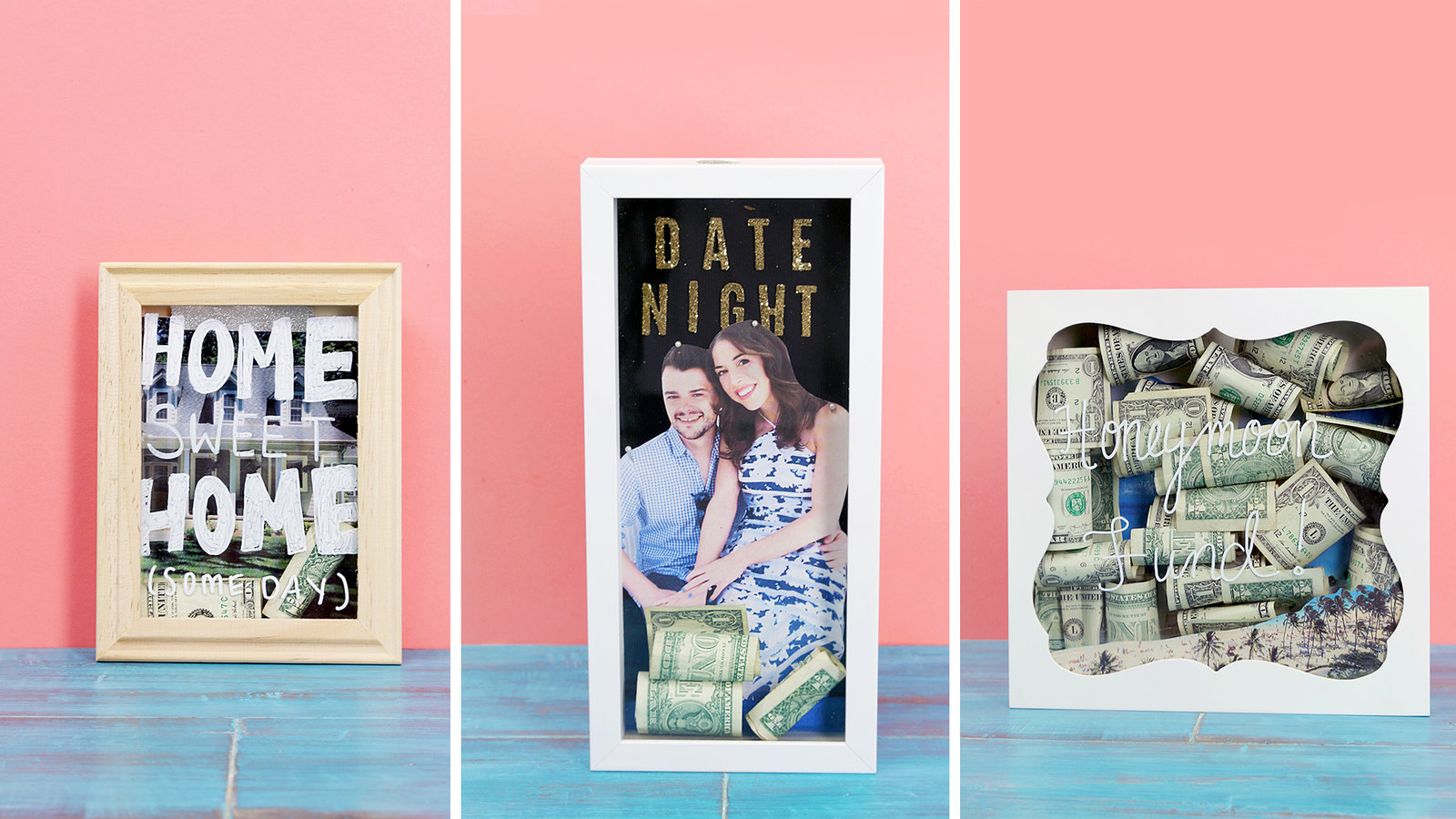 Follow BuzzFeed's Nifty on Facebook for more mind-blowing hacks and DIYs.