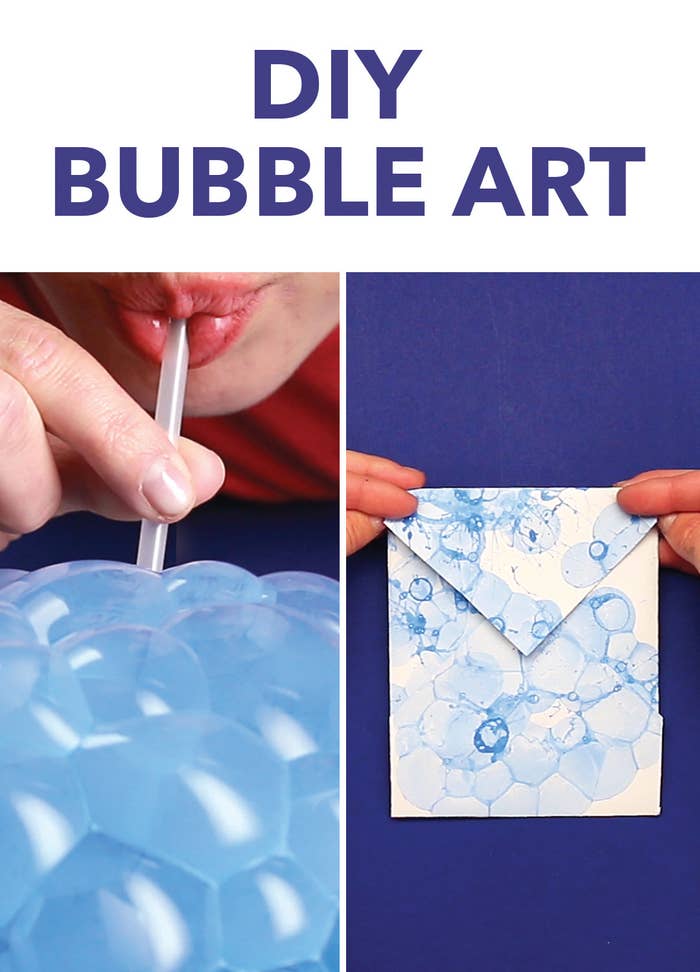 Instructions:
1. Mix paint, water and splash of dish soap together in a bowl using a straw.
2. Blow through the straw into the mixture to create bubbles
3. Place paper or another material on the bubbles to create a paint pattern; let dry.
Tip: Experiment with different amounts of paint and water to create variation in bubble size and color saturation.