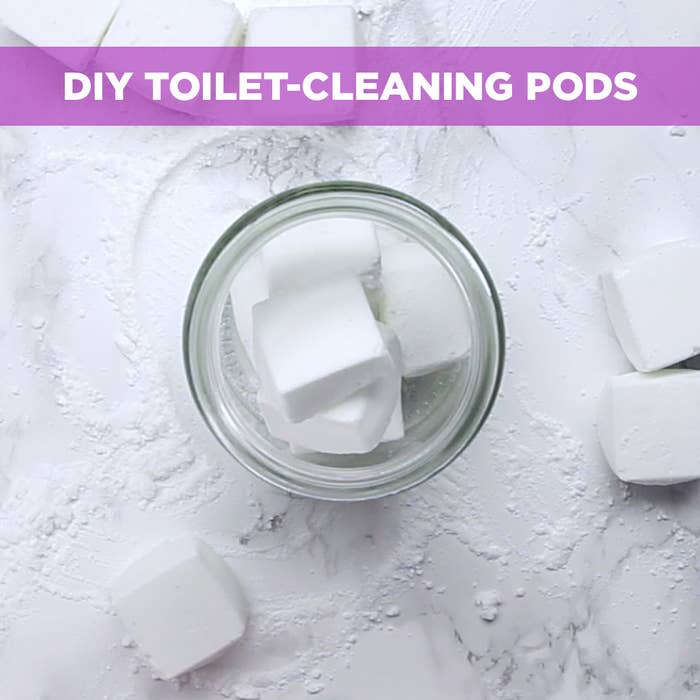 What you need:
· 1 cup baking soda
· 1/4 cup citric acid
· Bowl
· Spoon
· 1 tablespoon dish soap
· Ice cube tray
Instructions:
1. Stir together the baking soda and citric acid in a bowl until combined.
2. Slowly stir in the dish soap until the mixture resembles wet sand.
3. Divide and firmly pack the pod mixture among the cups on an ice cube tray; let dry at least 4 hours. If the mixture expands above the tray, firmly press back down.
4. Once dry, unmold the pods and store in an airtight container.
5. To use, simply drop into the toilet and let sit until the pod stops bubbling.
Note: These are great for refreshing your toilet in between full cleanings.