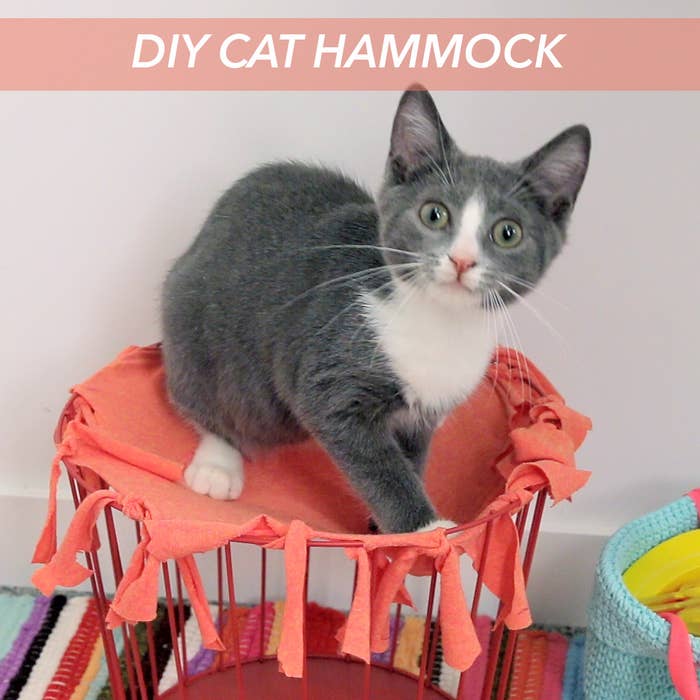 What you need:
· Old T-shirt
· Storage container
· Pen
· Scissors
Instructions:
1. Put an old T-shirt on a flat surface.
2. Place a storage container, upside down, on the shirt and trace using a pen. Add about 2 inches on all sides.
3. Cut out the larger shape of the container using scissors; cut strips in towards the original trace mark.
4. Tie strips around the storage container; double knotting as you go.