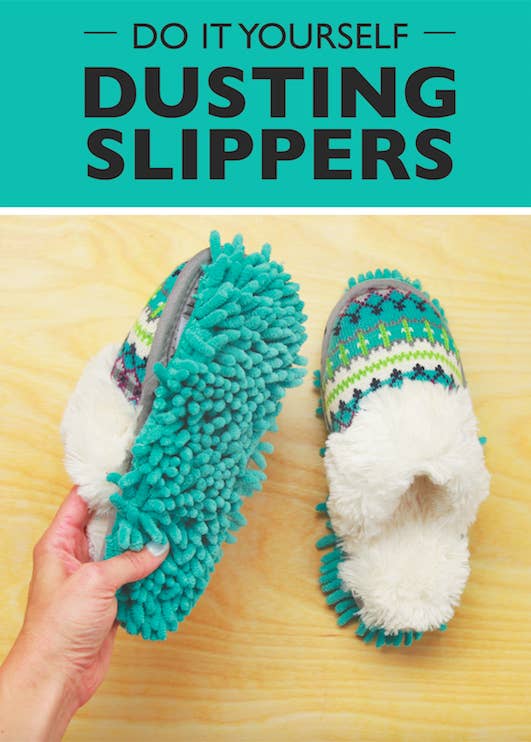 Instructions:
1. Trace the bottom of the slippers on microfiber using a maker.
2. Cut out as many bottoms as possible using fabric scissors.
3. For each bottom, sew strips of hook-and-loop fastener onto the non-fuzzy side of the microfiber piece. Cover the edges with no-fray glue to prevent any unraveling.
4. Glue the other side of the hook-and-loop fastener to the bottom of the slippers; let dry.
5. Stick microfiber dusting pads to the slippers. When they're dirty, toss them in the hamper and replace with another pair. Machine wash on gentle with like colors.