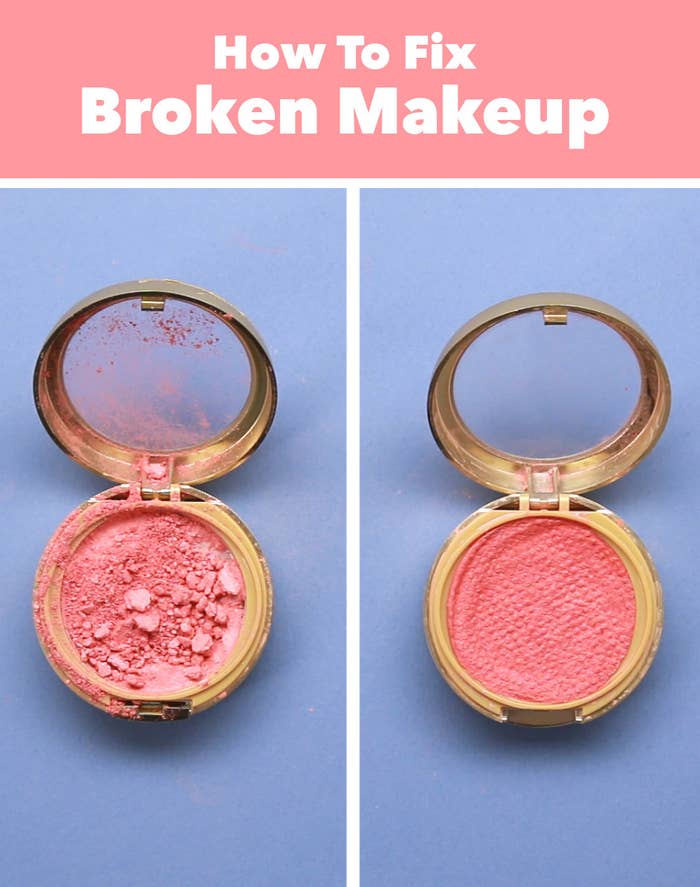 Instructions:
1. Collect all of the broken makeup pieces in the bottom of the compact.
2. Break up the makeup as fine as you can using a very clean knife.
3. Add a few drops of rubbing alcohol and mix until it forms a paste; add a few more drops if needed.
4. Spread and smooth makeup back into the compact. Tap on a flat surface to remove any air bubbles. Let dry about 1 hour, or until almost dry but still a little damp.
5. Cover the makeup surface with a clean paper towel or tissue. Use the cap of the rubbing alcohol bottle to pack and smooth the makeup even further. Let dry completely.
Tip: If the makeup container is too small to mix in, empty the broken makeup into a clean cup or bowl, mix and return to the container to dry.