Eggshells, veggie scraps, coffee grounds...they all have life beyond the compost bin!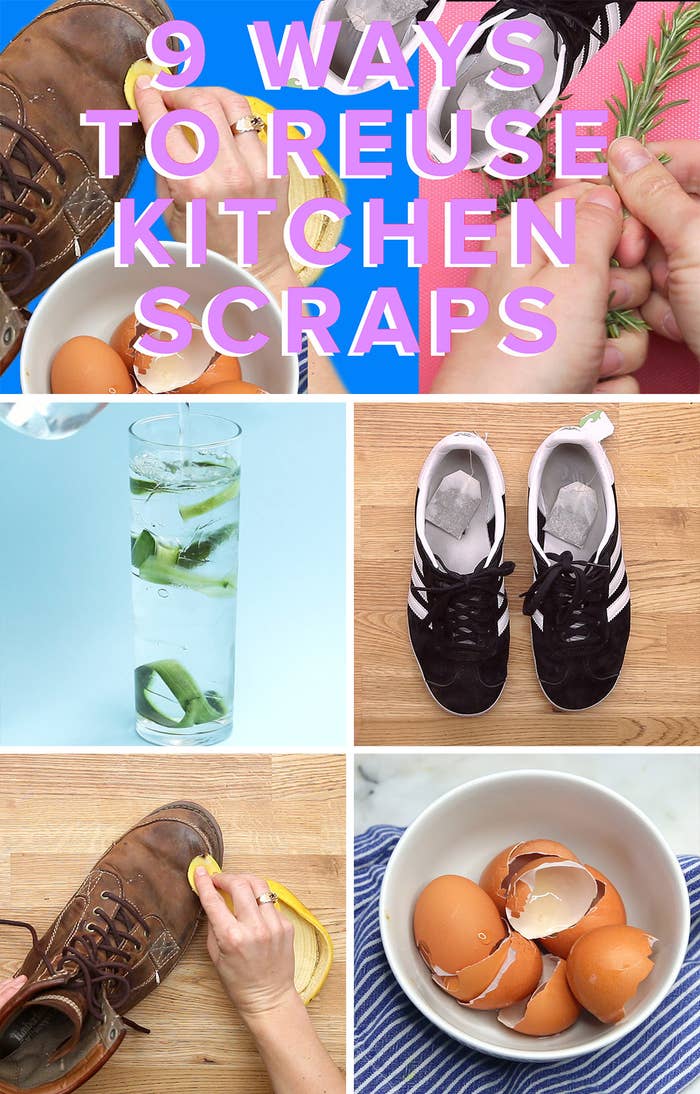 1. Use eggshells to scrub dirty pans.
2. Make flavored olive oil from herb stems.
CUZ BREAD + ROSEMARY OIL = LIFE!!!
3. Deodorize smelly shoes with used tea bags—really!
4. Use orange peels to make your own DIY cleaning spray.
5. Brew tea from apple skin.
6. Clean leather boots with a banana peel.
7. De-stink the garbage disposal with used citrus.
8. Flavor water with cucumber peels.
9. Repel bugs with used coffee grounds.