In which he and his dad decided to get a couple's massage...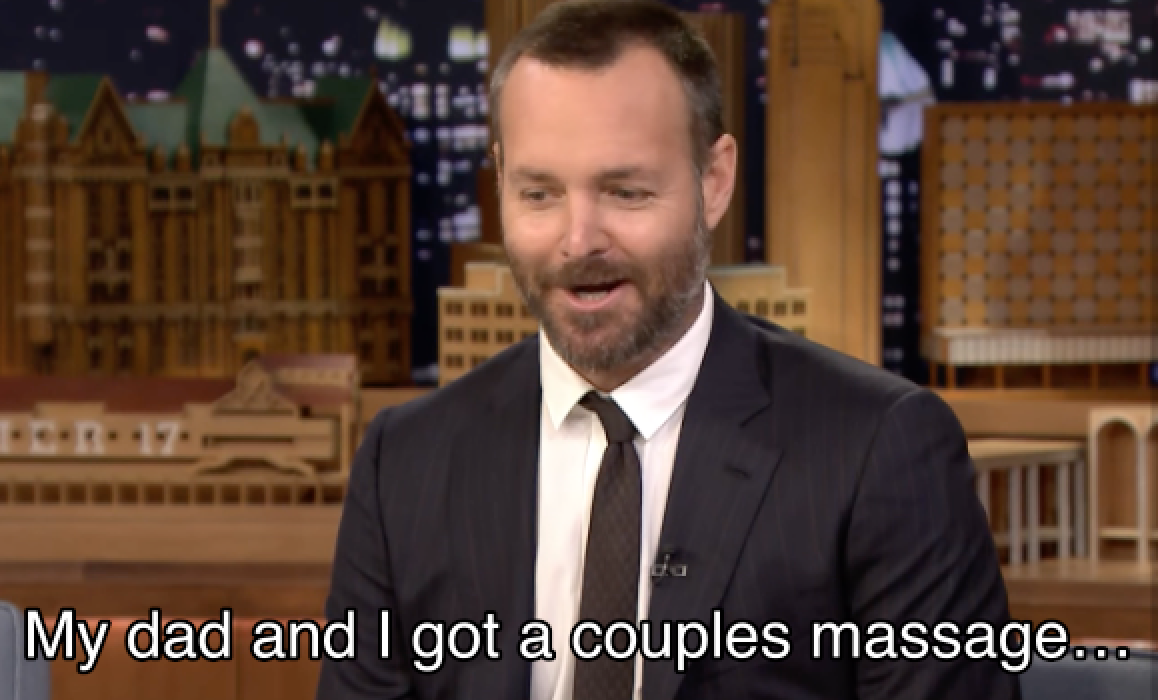 It seemed like a pretty cute idea, actually.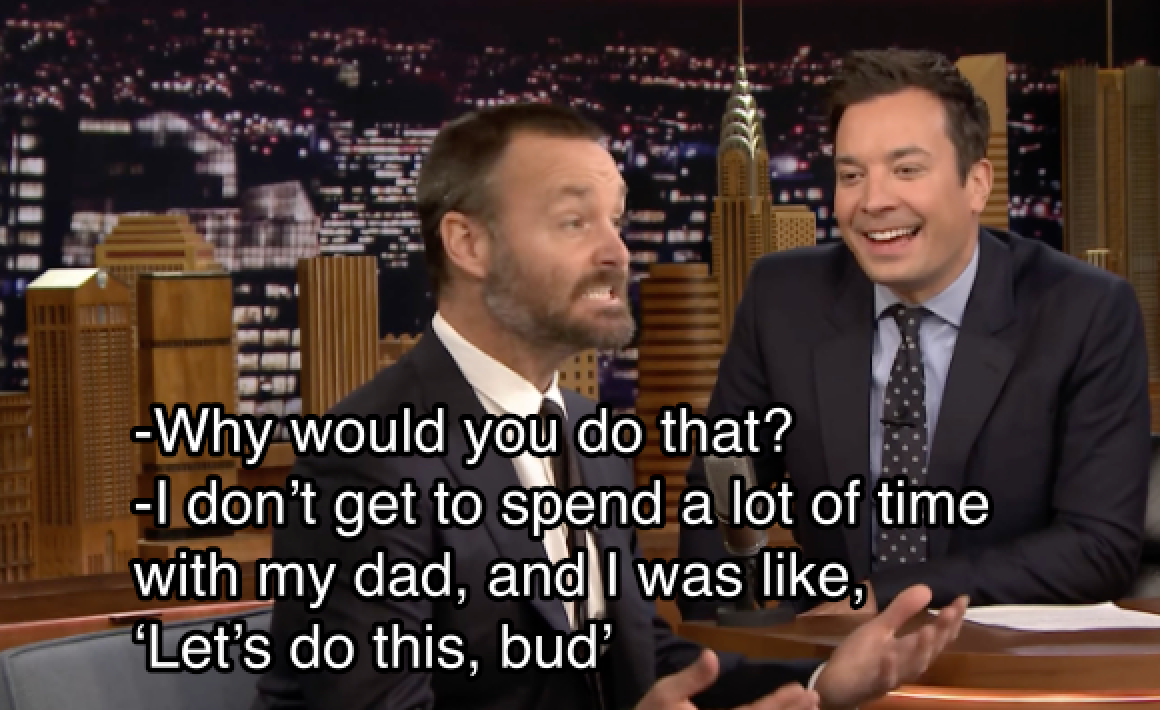 And like in any massage, they asked the therapists whether or not they should take their underwear off.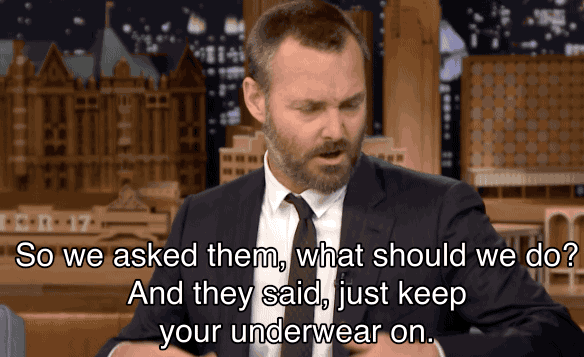 So Forte saw, well, everything. All of it. "The eye of the devil," so to speak.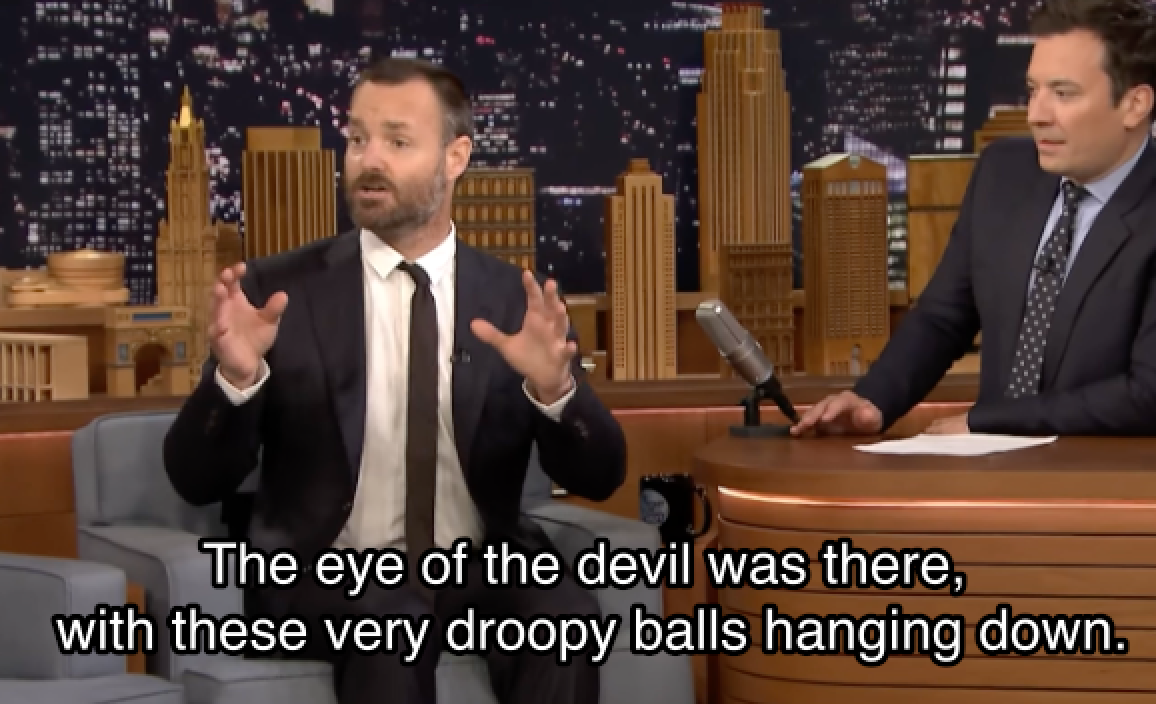 It was a bit of an overshare, but it doesn't seem like his dad will mind too much...