This is Lewis, a damn cute golden retriever.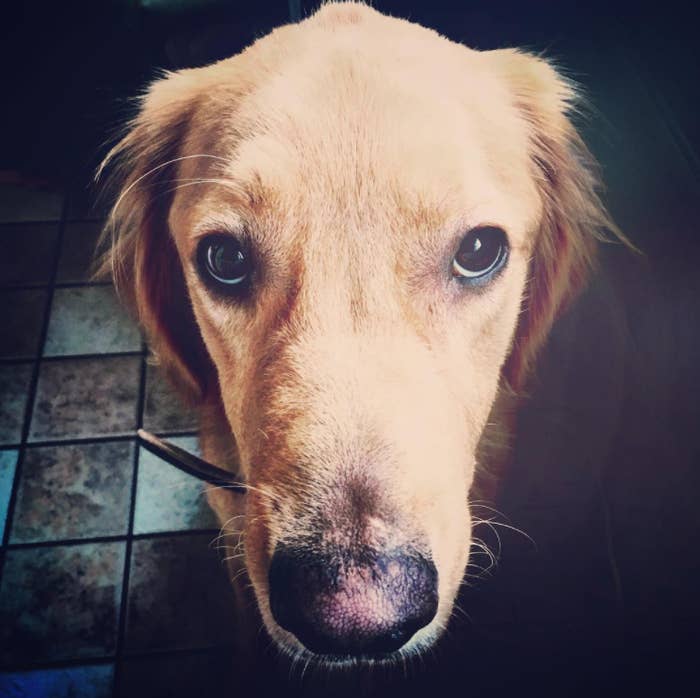 And this munchkin kitty is The Whampus, Lewis' cat brother.
Did I mention they also happen to be best friends?
They do everything together, like staring at each other.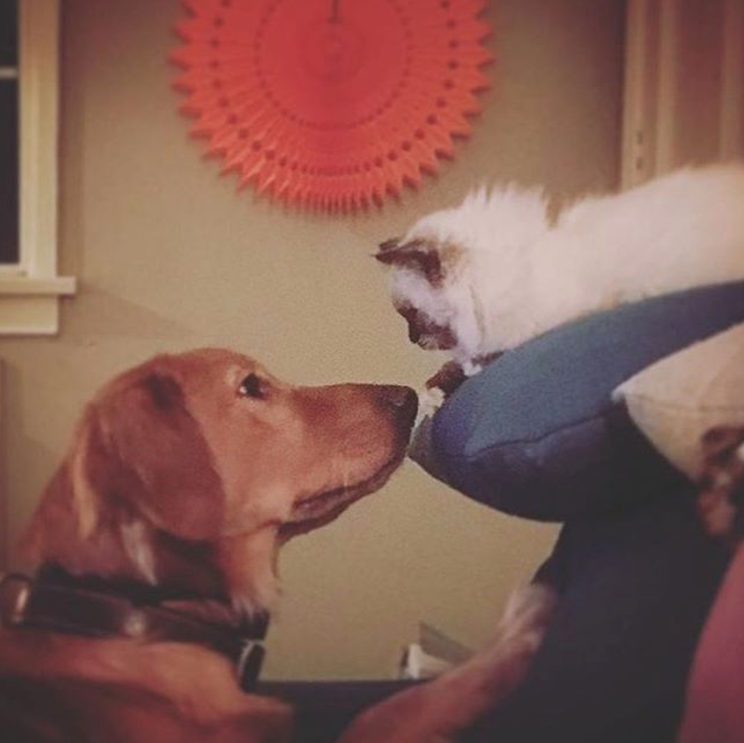 Taking cute little kitty and doggy naps together.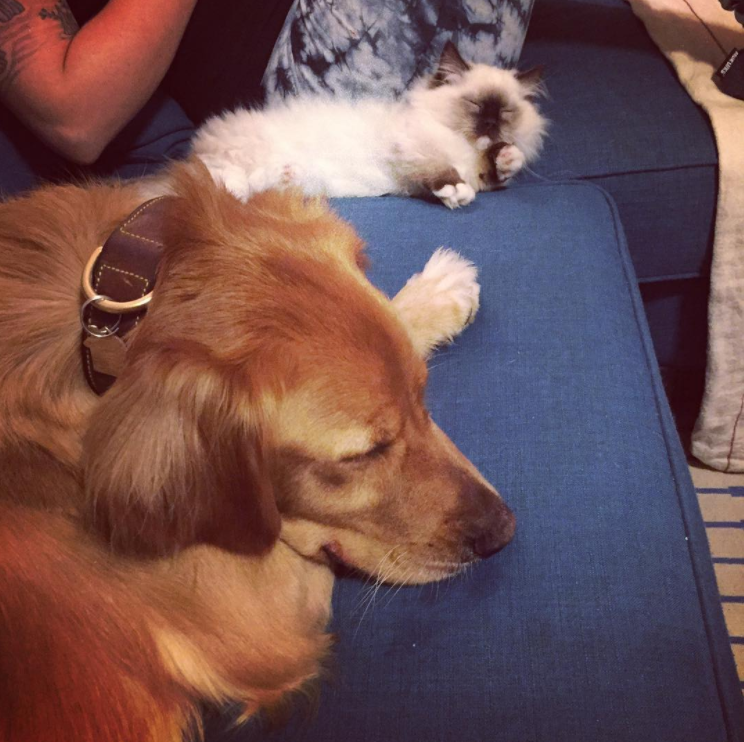 Enjoying photos of Michelle Obama together.
And heck, they even groom each other, because they're just that close.
The Whampus likes to keep an eye on his big brother at all times.
And Lewis makes sure that his little brother is safe whenever he can.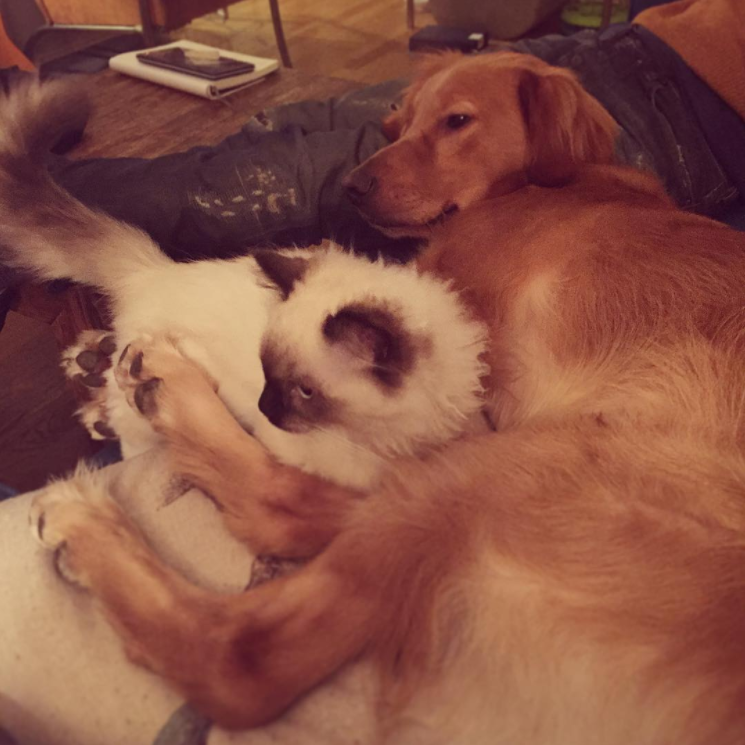 Mainly, they just have the very best time together. I mean, LOOK at how happy The Whampus is!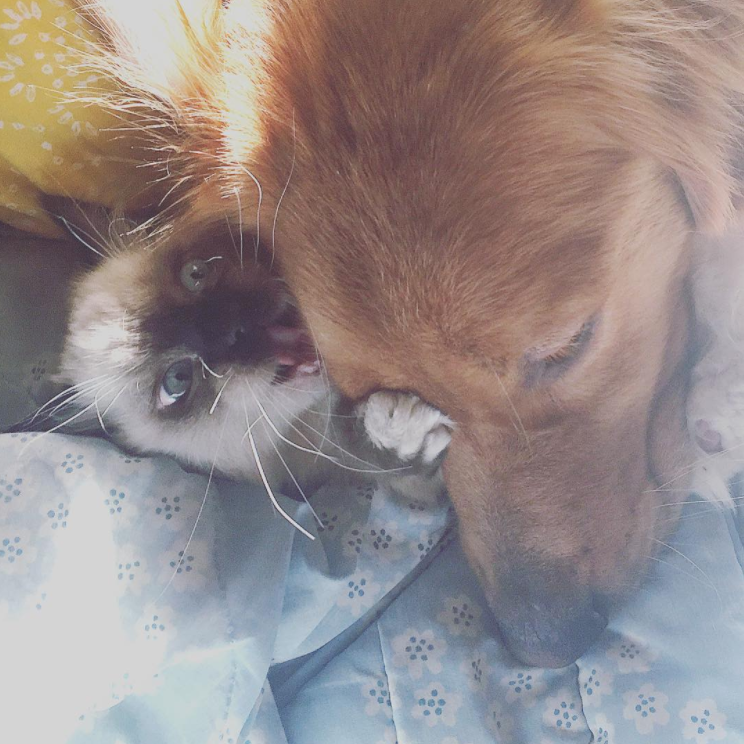 And how could you not be happy when you always have someone to cuddle with?
And always have someone you can chill with after a super long day?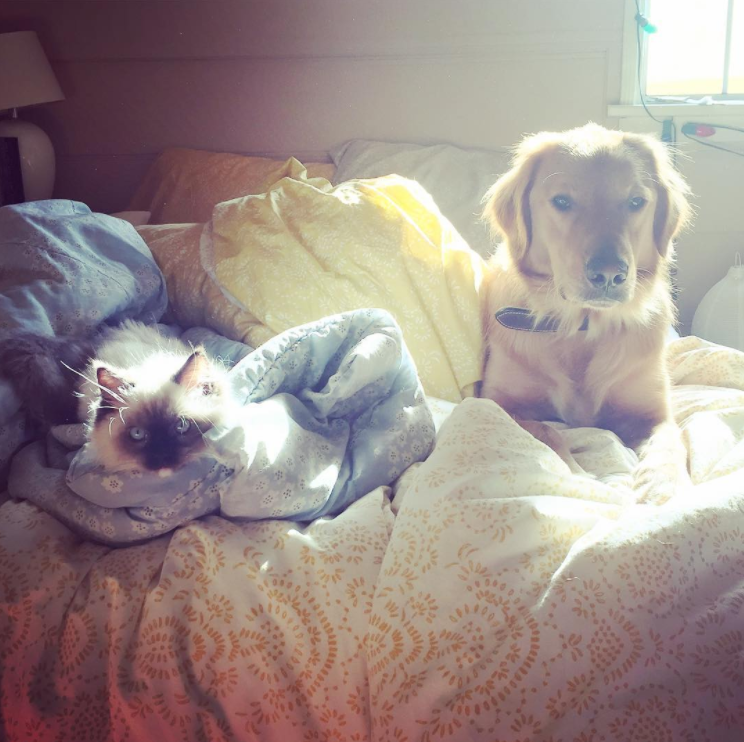 Best friends, they're just the tops (and cutest), right?