On a quiet Saturday afternoon, rapper Remy Ma decided to release a diss track coming at Nicki Minaj called "shETHER," and it is...wooo boy.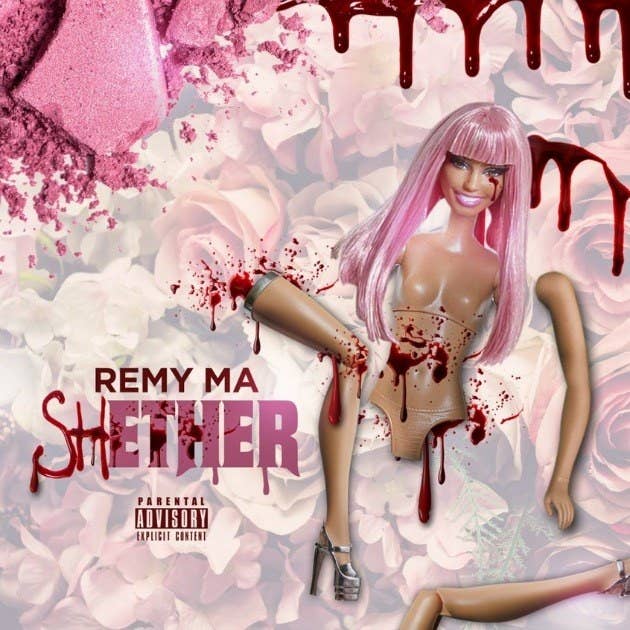 But before we get into it, some context: Remy Ma is a Grammy-nominated rapper from the Bronx, NY who released her first solo album There's Something About Remy: Based on a True Story in 2006. Though you may know her for the hit song "Lean Back" with the group she's a part of, Terror Squad.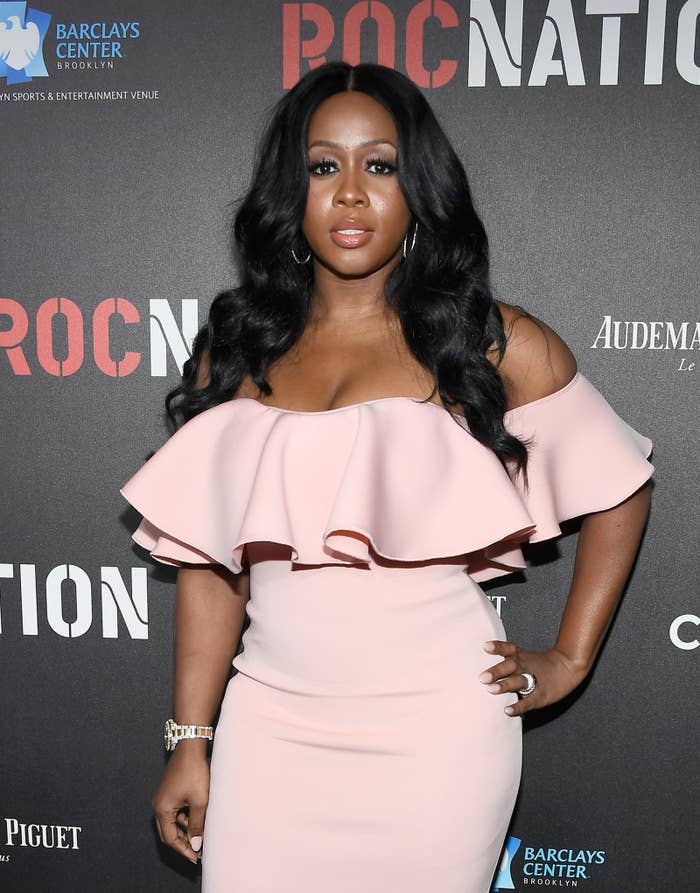 And seemingly in response, on Saturday, Remy Ma posted this photo to Instagram:
And if you pay attention closely, you'll notice that Remy Ma and Nicki Minaj are modeling their diss off one of rap's most infamous beef's: Nas and JAY Z.
An hour after the song dropped, Nicki "responded" with this Instagram:

Along with this one, where you can hear Beyonce calling Nicki "the rap queen":
Needless to say, everyone on Twitter is freaking the fuck out: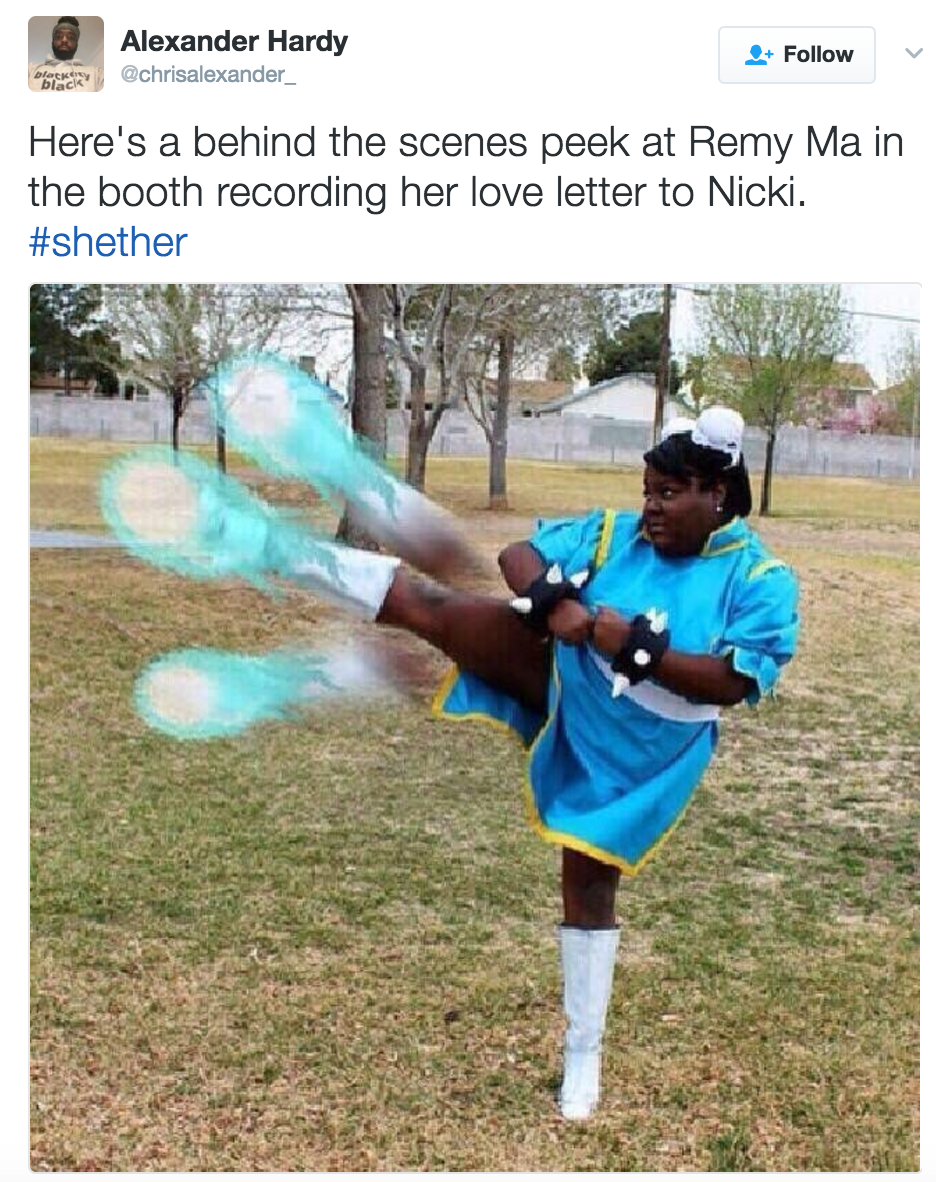 Losing their damn minds: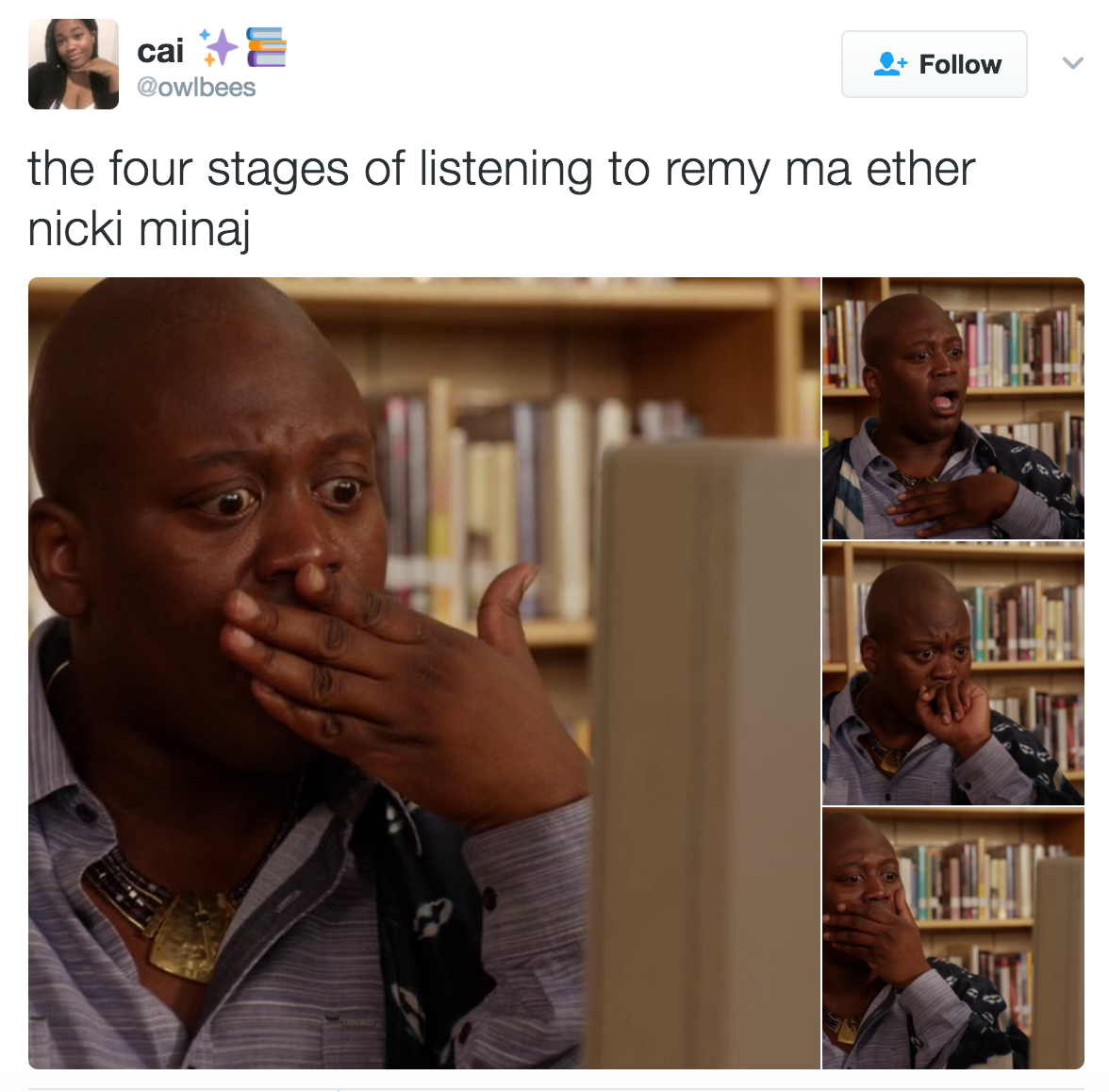 Like, holy shit: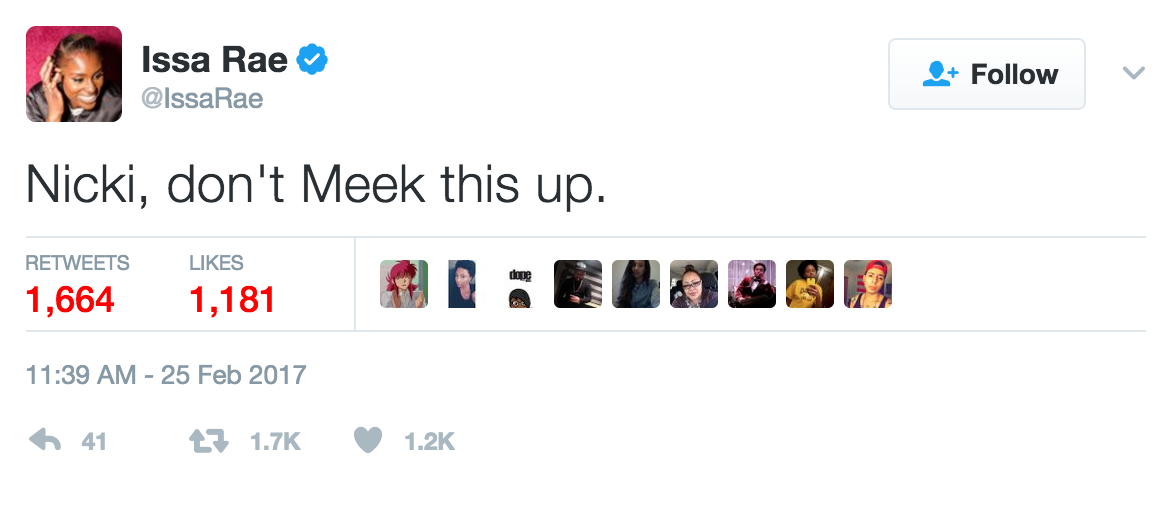 Here for it: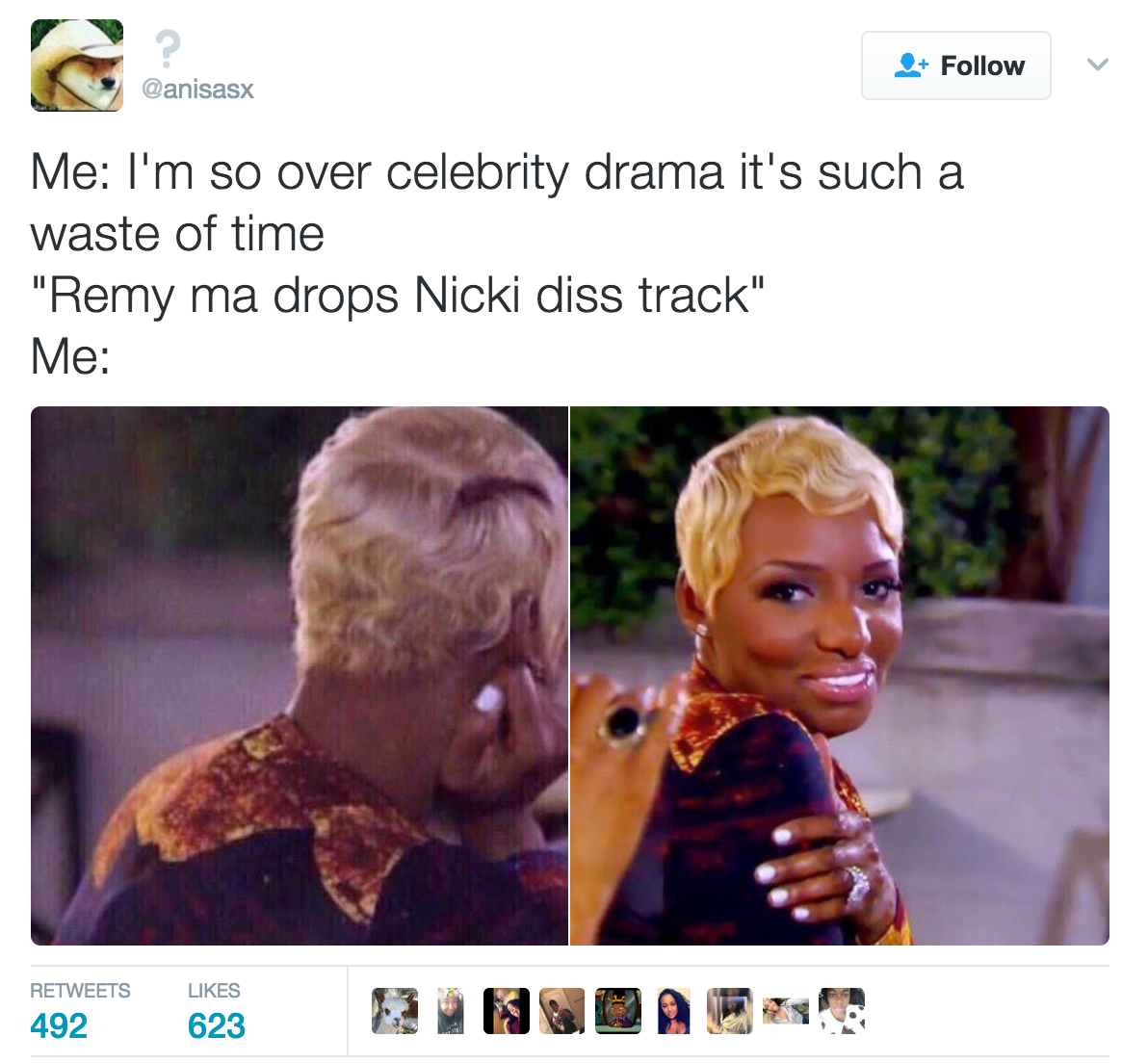 SWEATING NOW: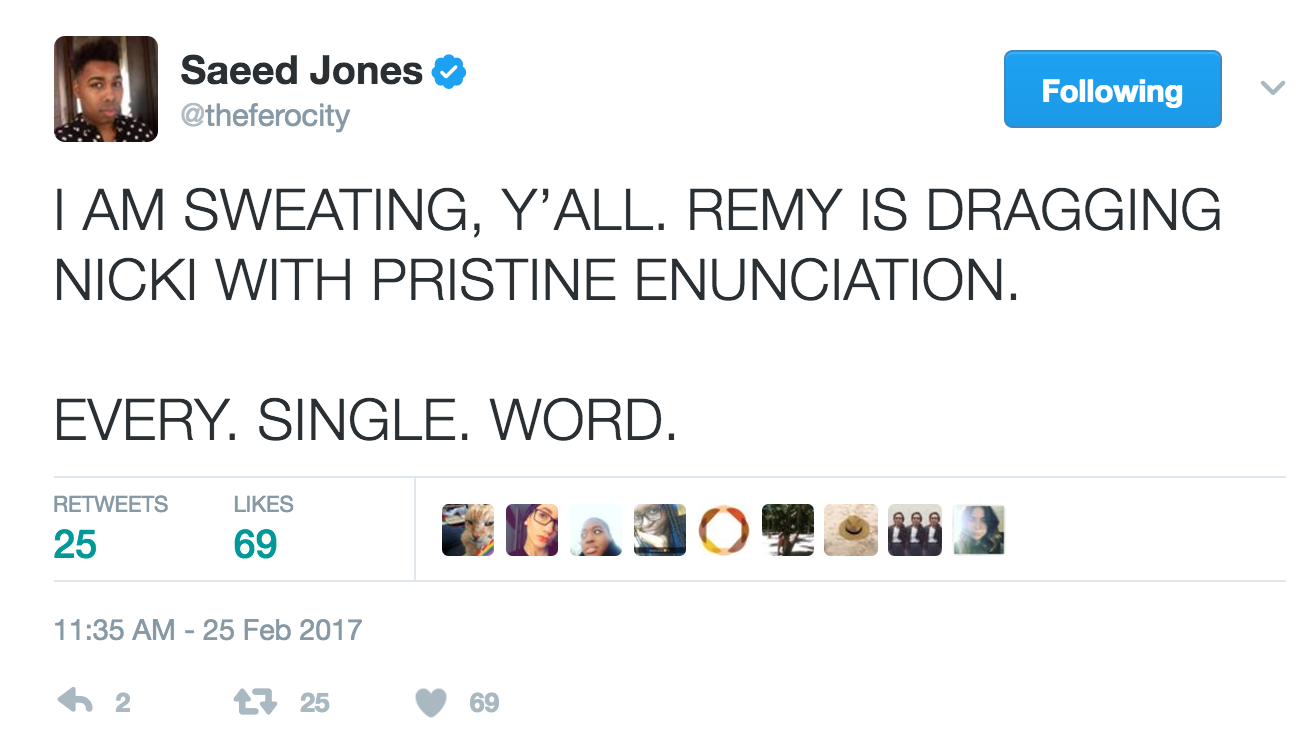 Dear heaven help us:
And Team Remy is out in full force:
Just WAITING for Nicki to give a real response here: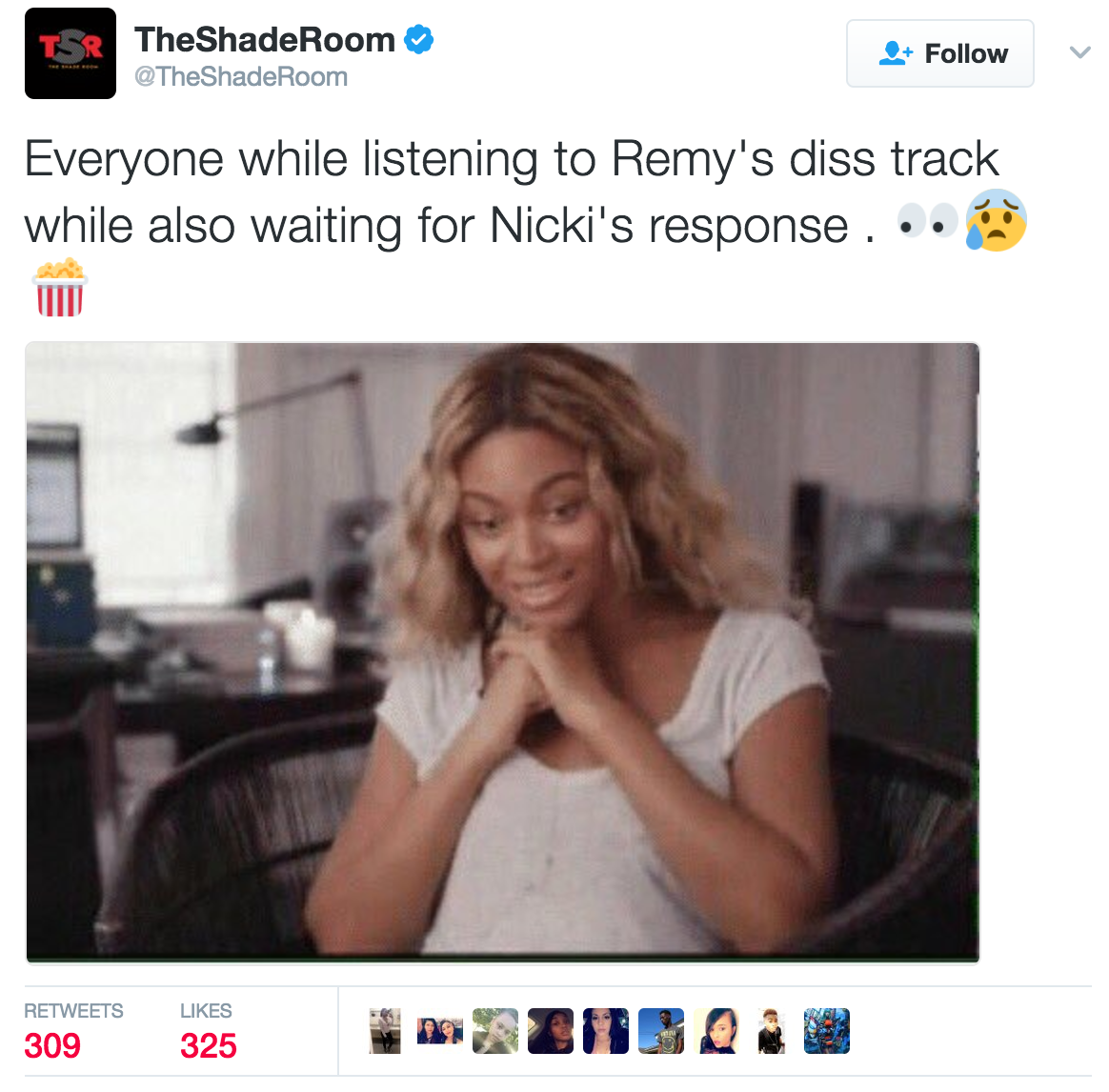 Just keep those phones handy, fam, because this is only the beginning: