Dunkin' Donuts Is Debuting A New Peeps Donut For Easter
There's a marshmallow PEEP® in the middle of the donut. I repeat: full-on marshmallow PEEP®.
This is a PEEPS® donut from Dunkin' Donuts.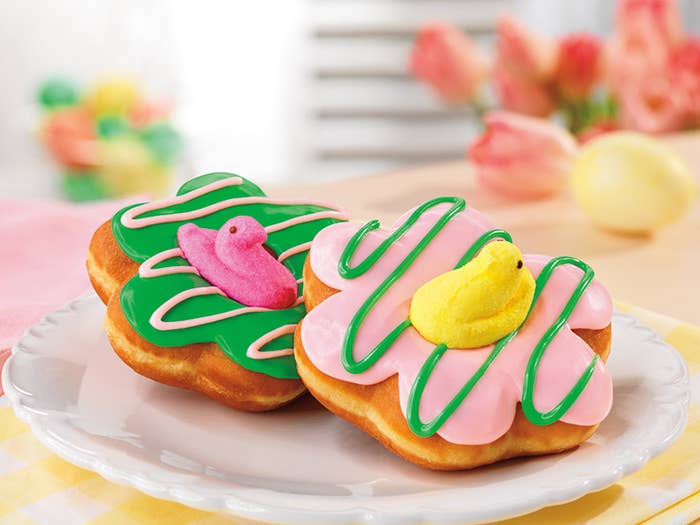 PEEPS® + Donuts = my mind exploding.
The flower-shaped donut comes in two varieties: strawberry icing with green drizzle, or green icing with strawberry drizzle.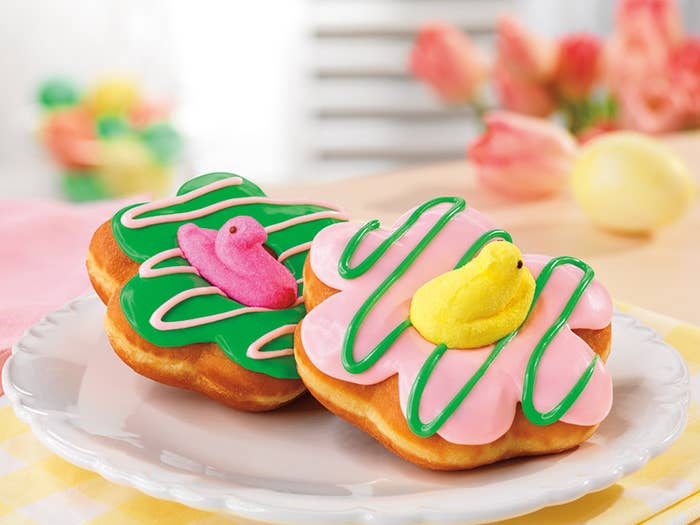 If you need me, I'll be off drooling until March 31 comes.