Queen Victoria Beckham uploaded this sweet photo of her hubby on Friday night.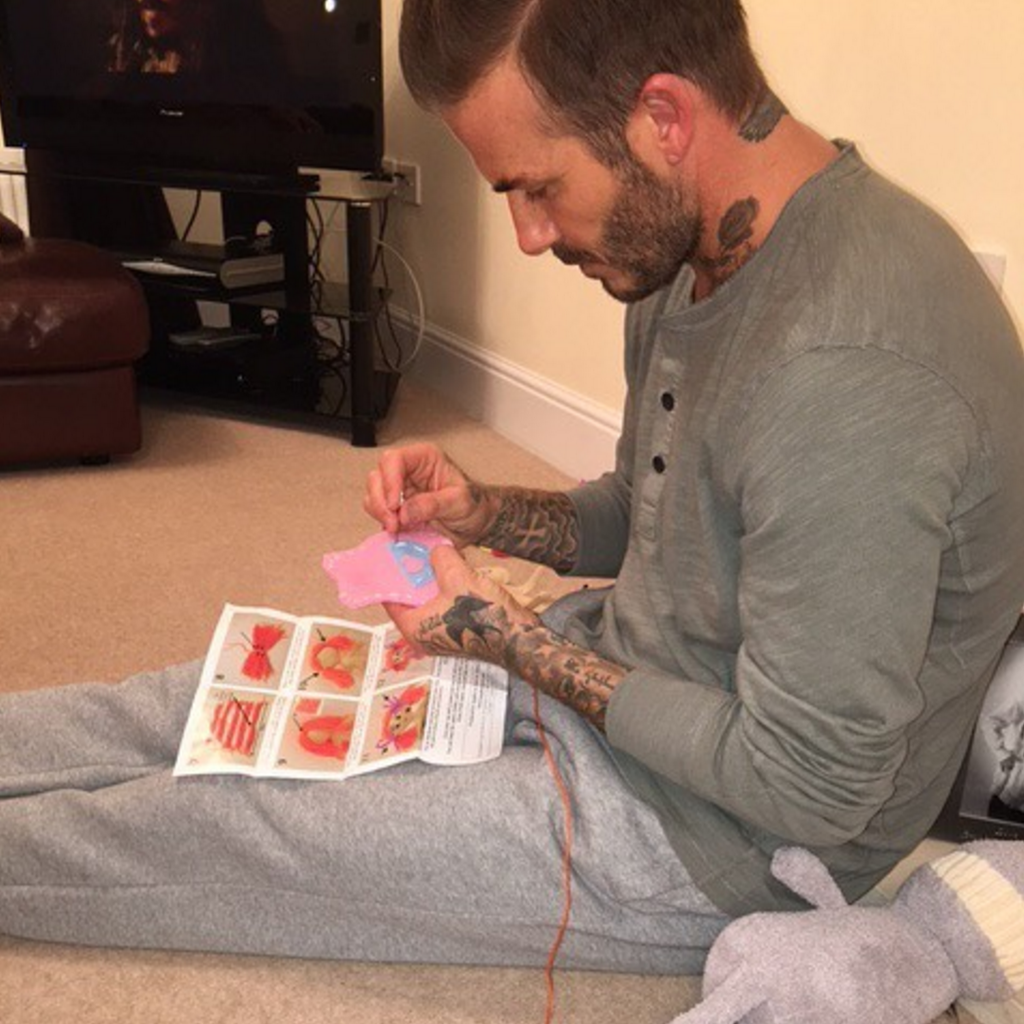 And in case you can't tell, he's sewing a doll's dress for his daughter, Harper.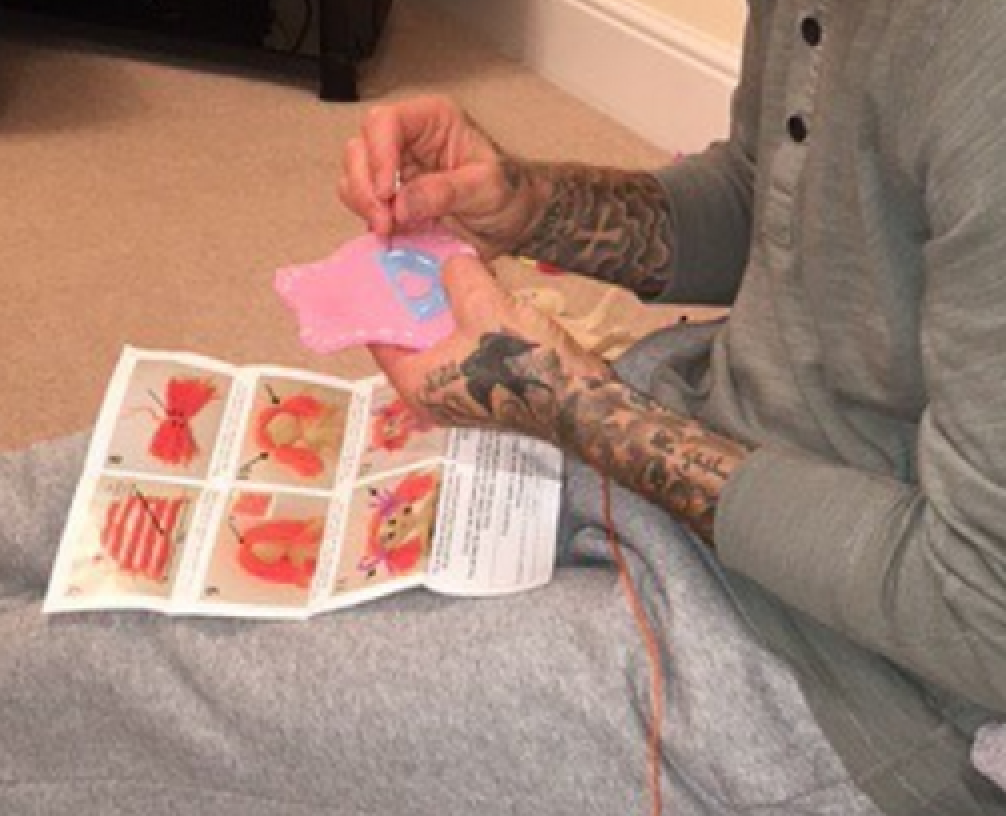 It doesn't totally seem like the pattern David's sewing actually matches the instructions in his lap, but whatever. It's still pretty cute.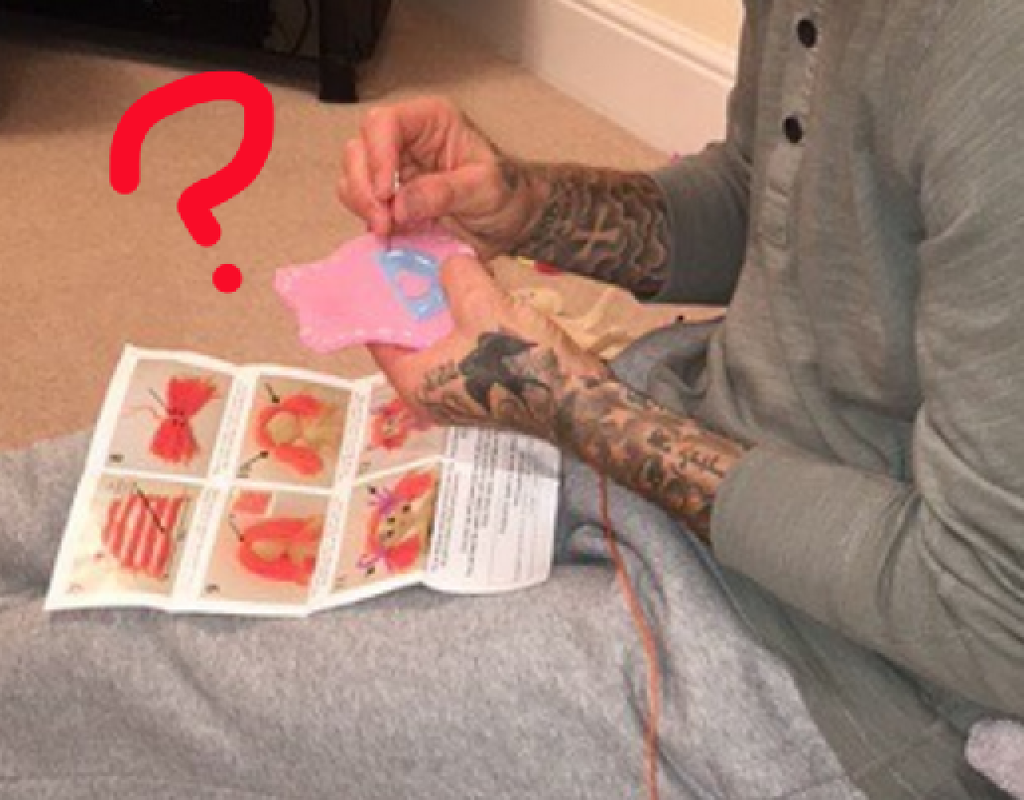 Well done, David, set those #DadGoals high!