Chrissy Teigen Accidentally Dyed Her Hand Green By Eating Too Much Fun Dip, Because 2017
She's the hero we need, but not the hero we deserve.
Chrissy Teigen is a stunning and successful model-author-TV host with a hot ass husband.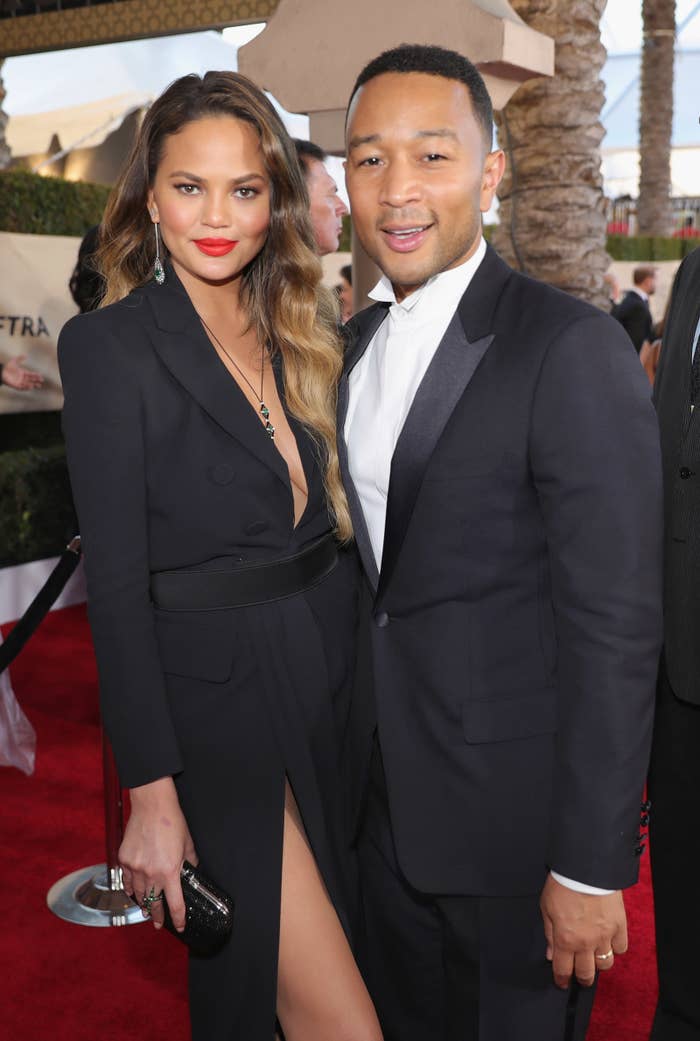 She's got a bit of a history when it comes to eating Fun Dip, too.
Which is why it may come as no surprise that she took her Fun Dip fancy too far.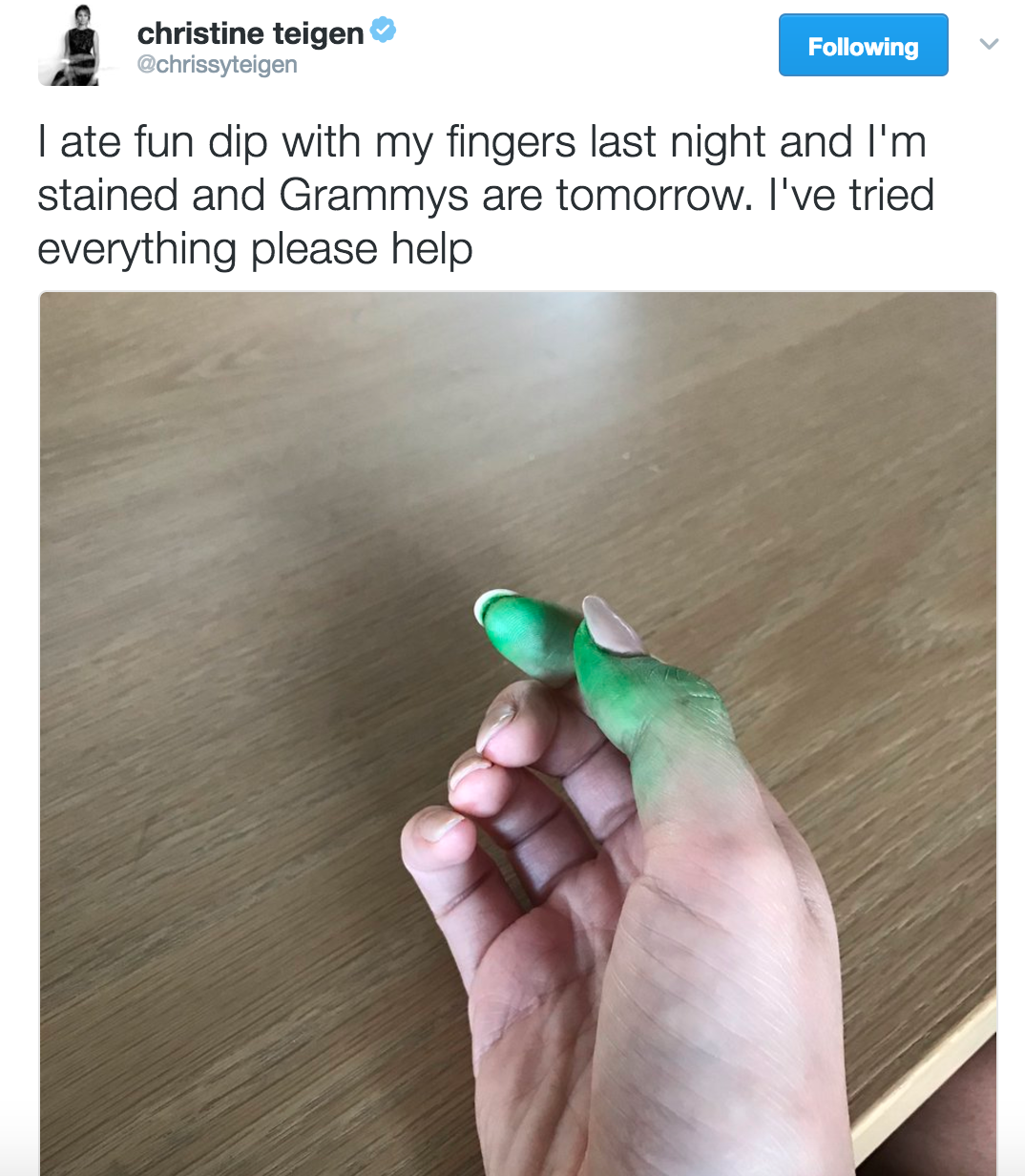 That's right, Teigen posted to Twitter about accidentally dying her fingers green when she got a little too eager with the sugar dip.
Only time will tell what Teigen decides to do...