On Friday, President Trump indefinitely stopped all Syrian refugees from entering the United States and temporarily suspended the entire refugee program.
The executive order doesn't explicitly say "Islam" or "Muslim," but it does block anyone from Yemen, Libya, Somalia, Sudan, Iran, Syria, and Iraq from entering the US for the next 90 days.
Celebrities and countless others on Twitter are now protesting against the executive order by using the hashtag #MuslimBan.
Creator of House of Cards Beau Willimon:

Silicon Valley actor Kumail Nanjiani:

Director Judd Apatow: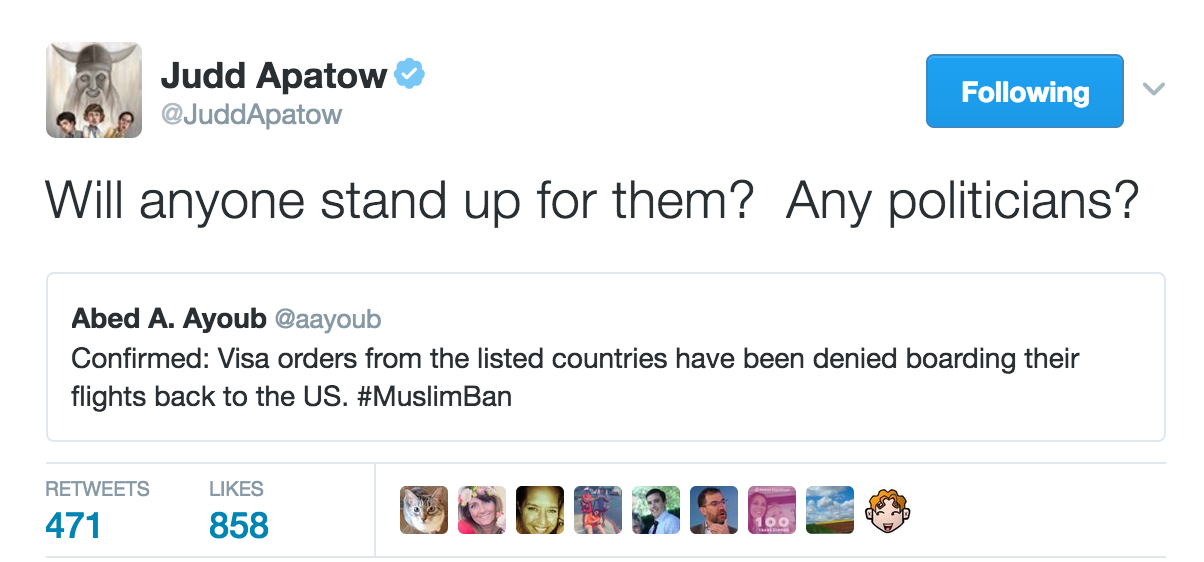 Producer and writer Adam McKay: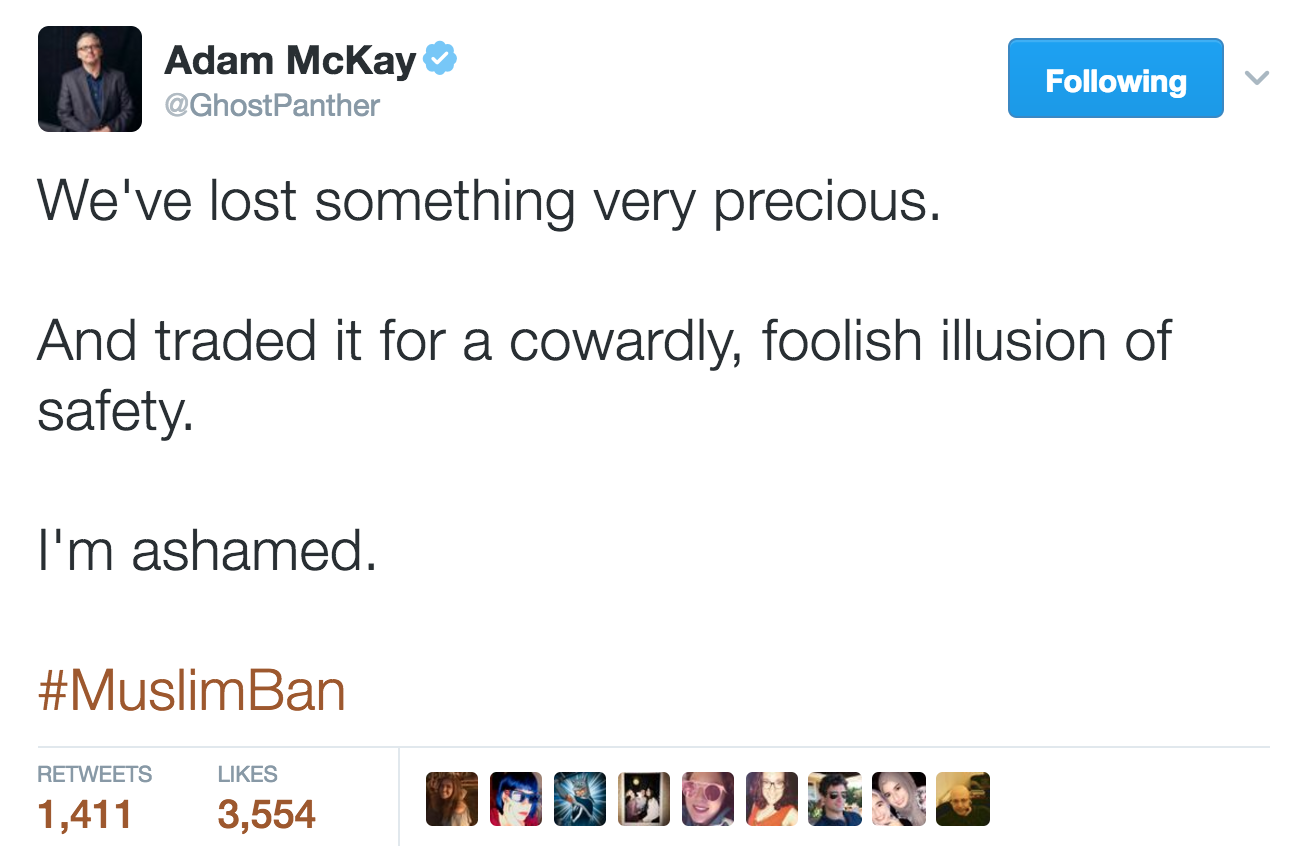 5 Seconds of Summer drummer Ashton Irwin: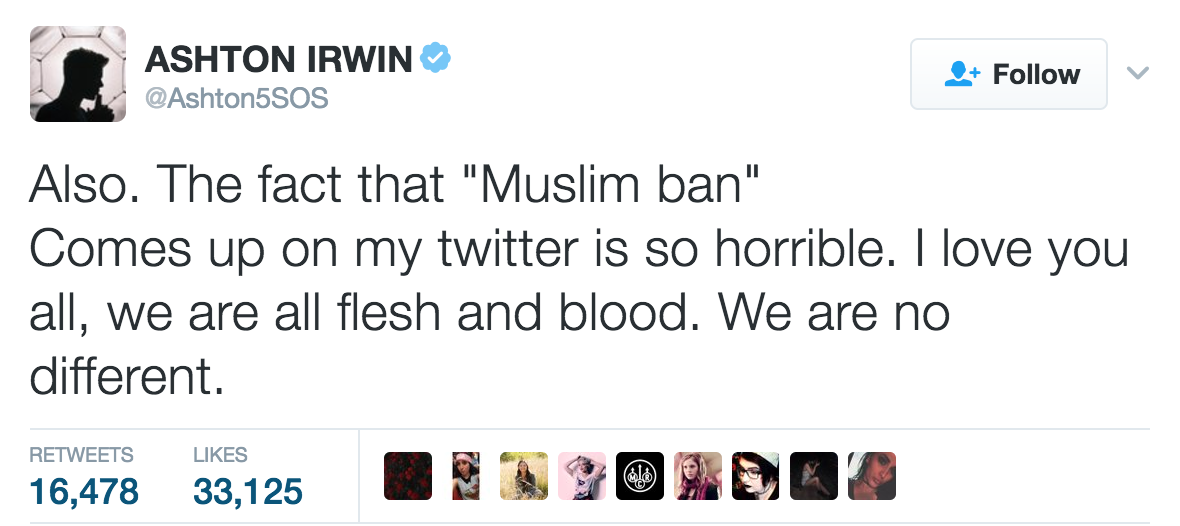 Actor and activist Mia Farrow: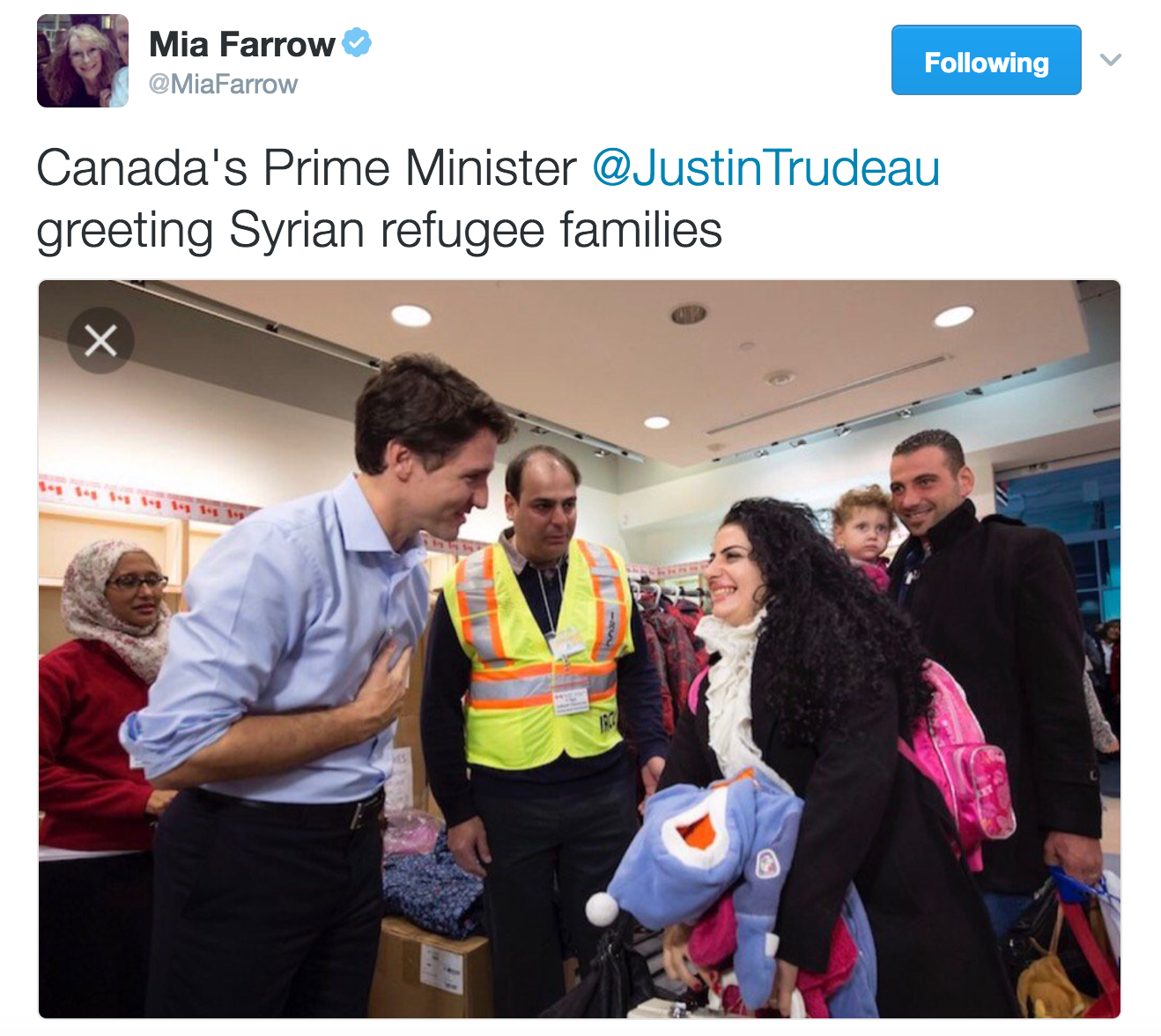 Actor, writer, producer, and activist Rob Reiner: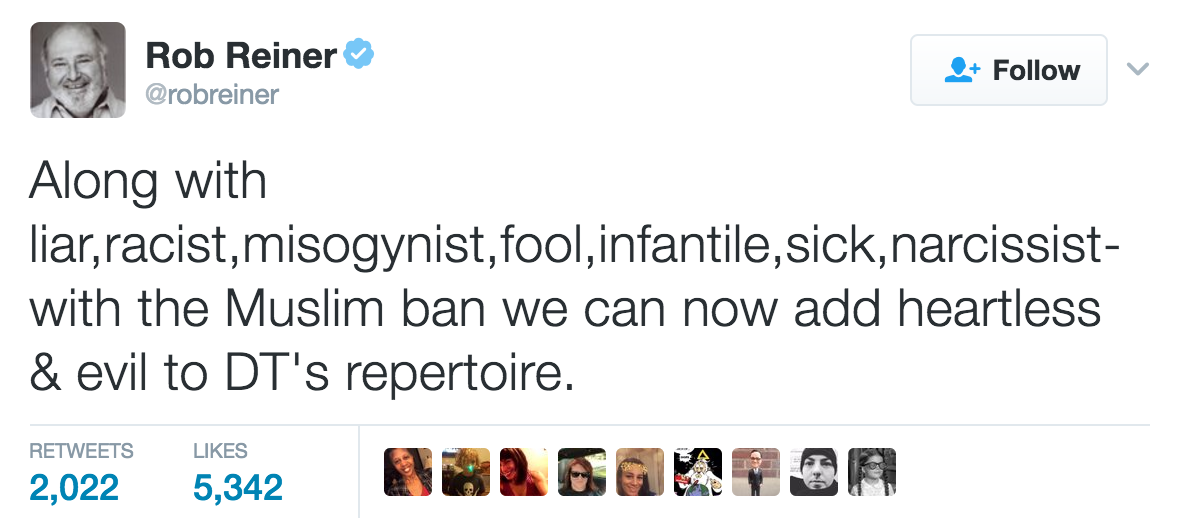 Comedian Cameron Esposito: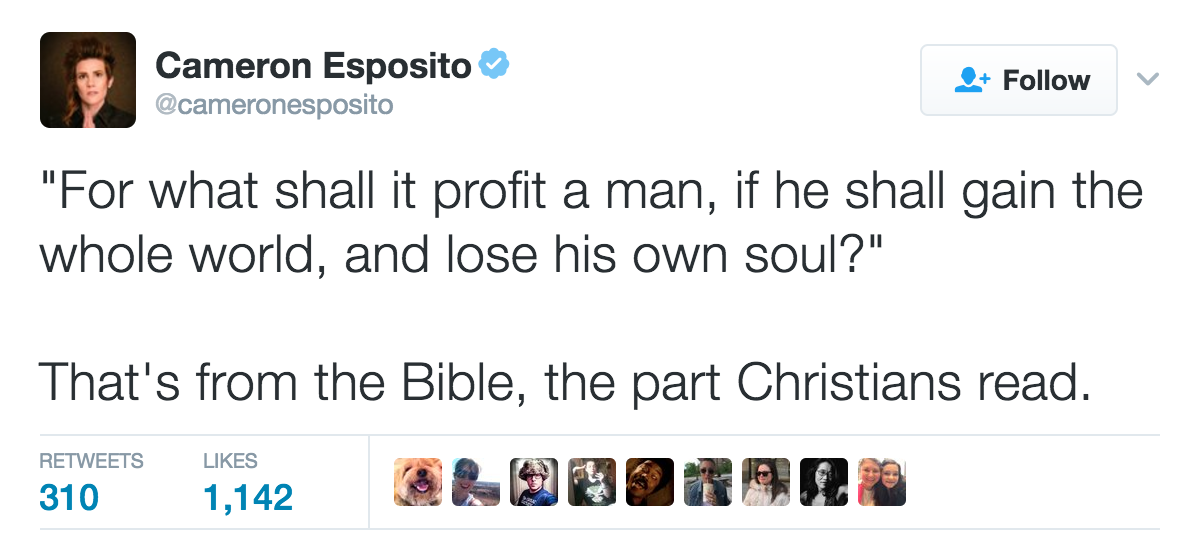 Scream actor Bex Taylor-Klaus said: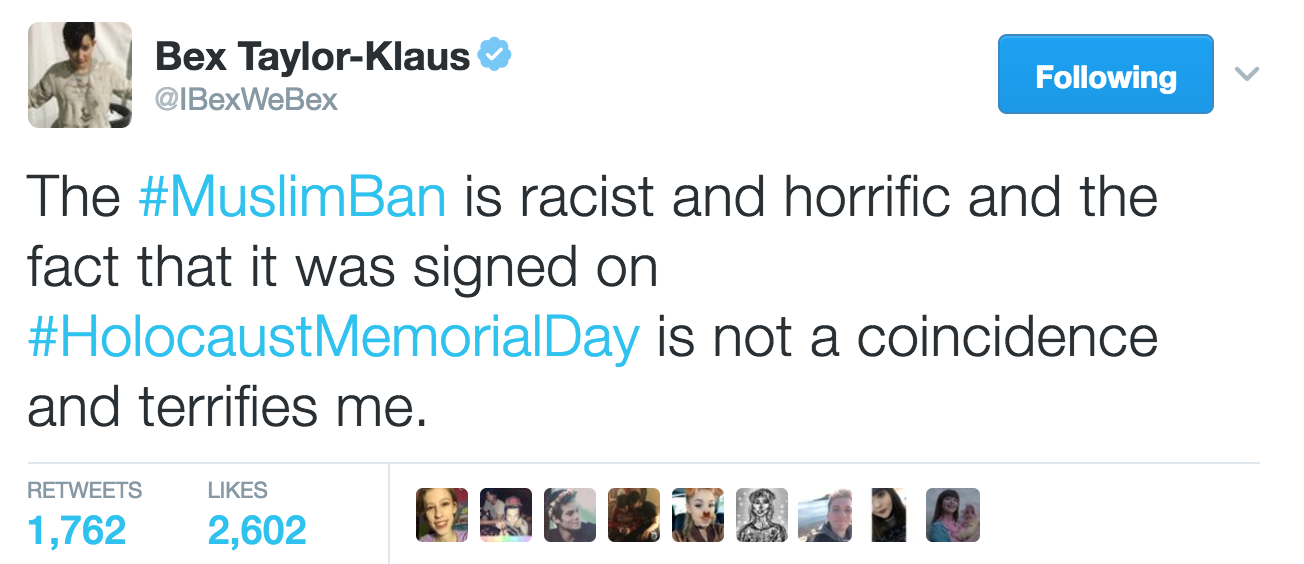 Filmmaker Michael Moore:

Veep actor Timothy Simons:

The Good Place actor Tiya Sircar: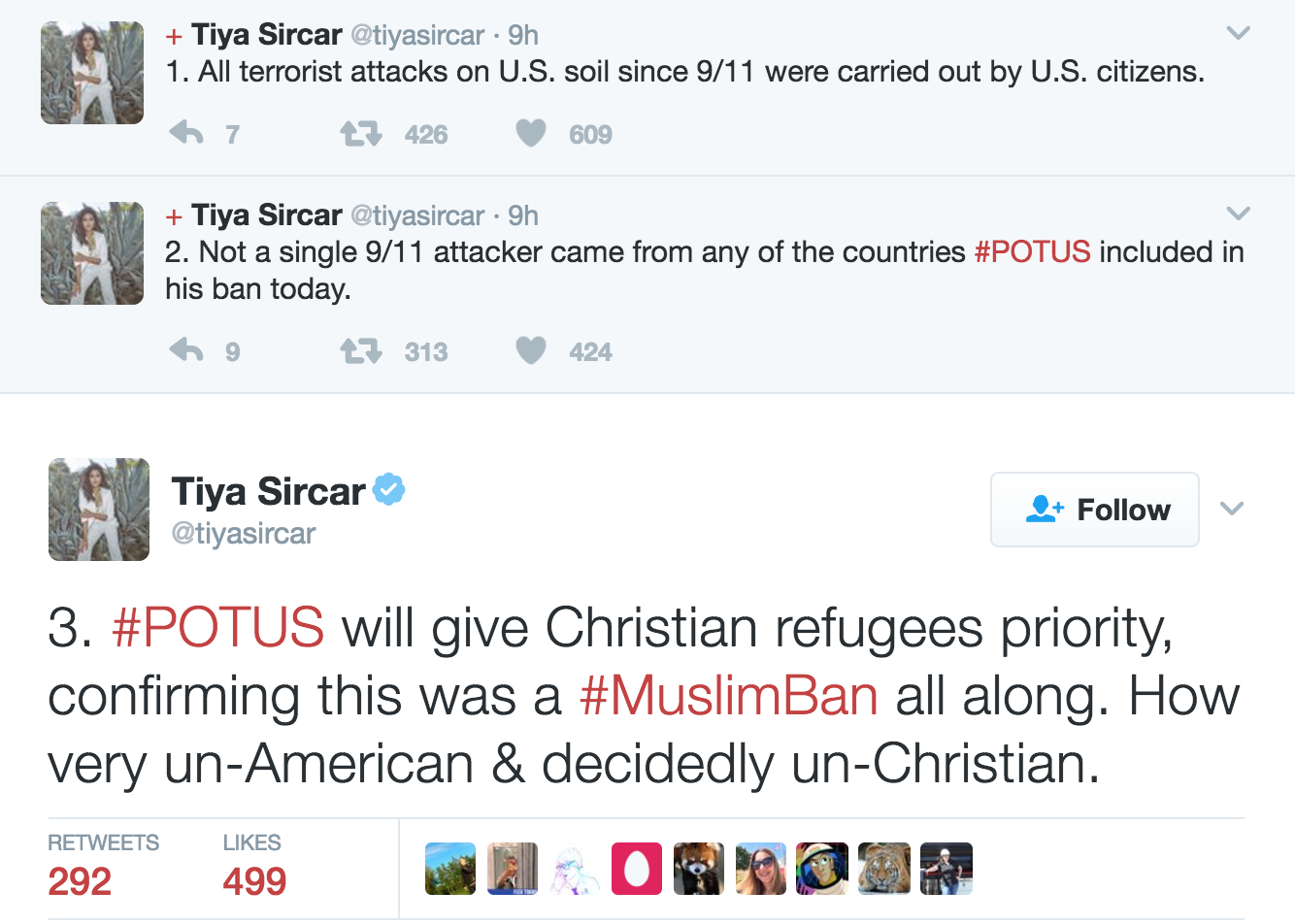 Novelist John Green:

Rescue Me actor Steven Pasquale:

Moby posted to Instagram, "You know, I spent years teaching bible study. And today's #trump order to reject refugees made me think of this bible verse. I really wonder how Christian America can support trump and the republicans."
Emmy-nominated actor Zoe Kazan: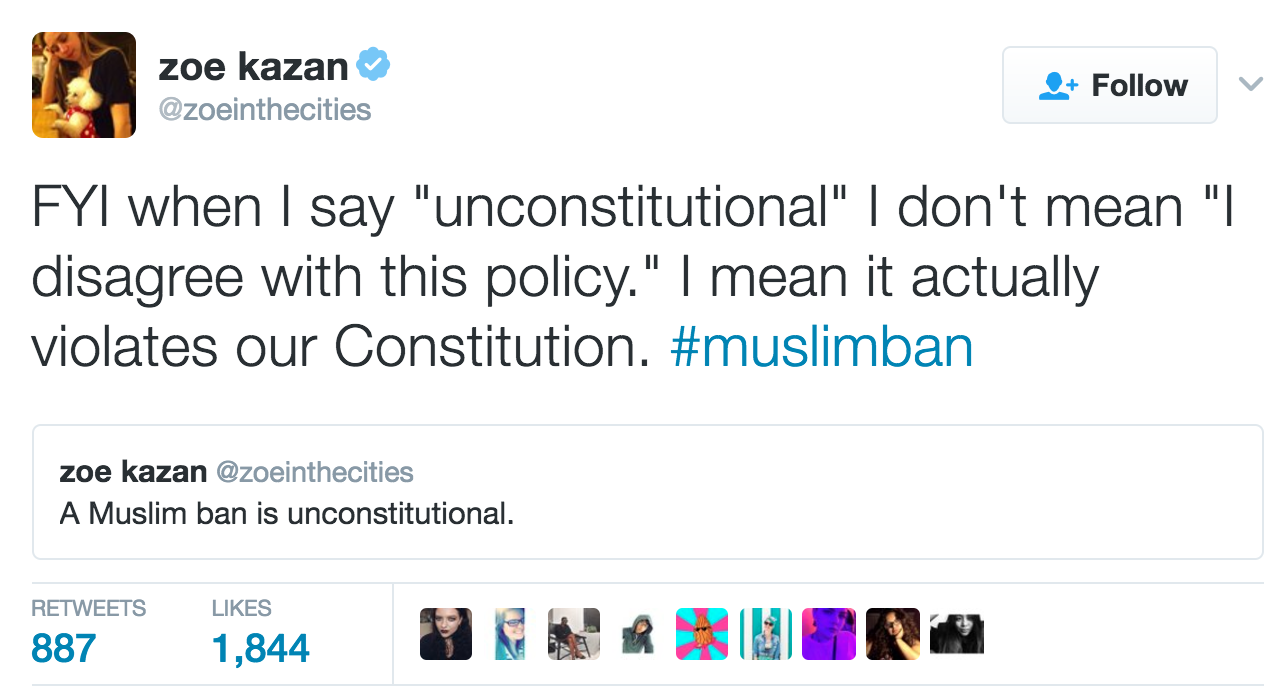 Comedian and writer Michael Ian Black: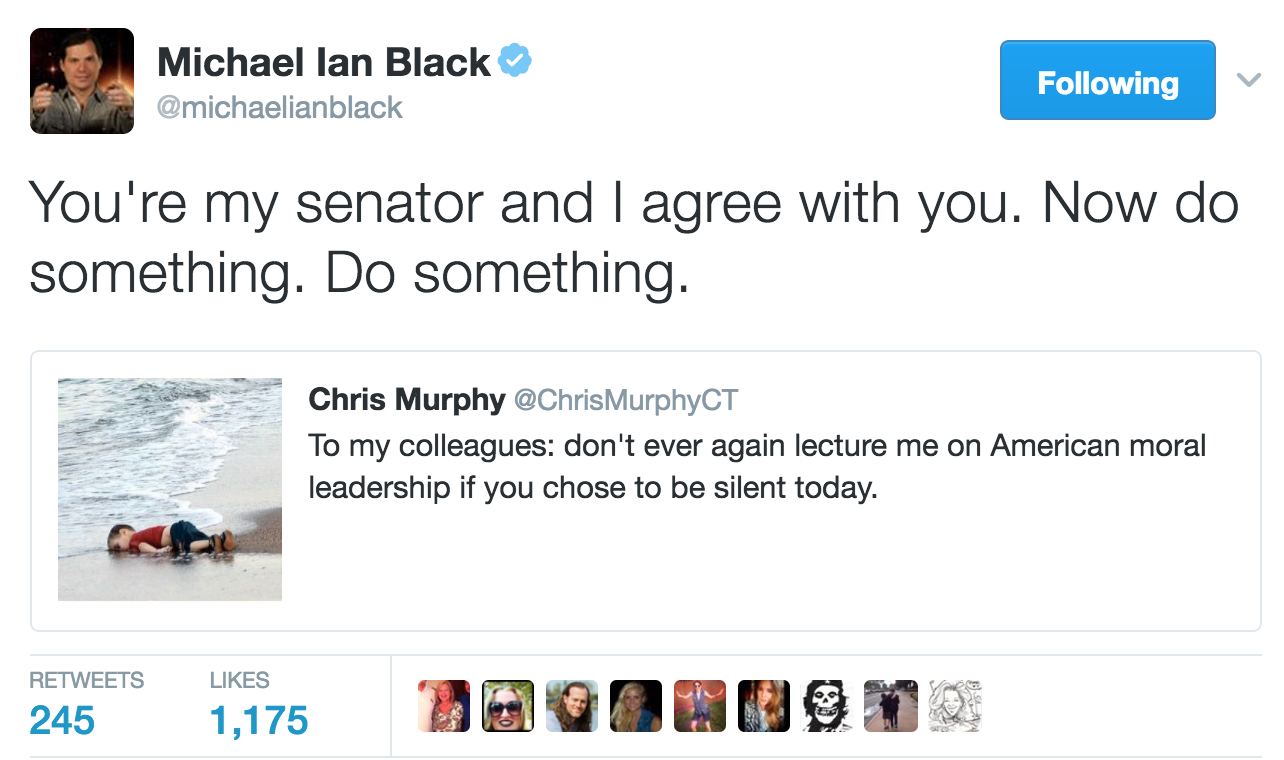 Screenwriter and producer Randi Mayem Singer:

Entrepreneur and mogul Russell Simmons: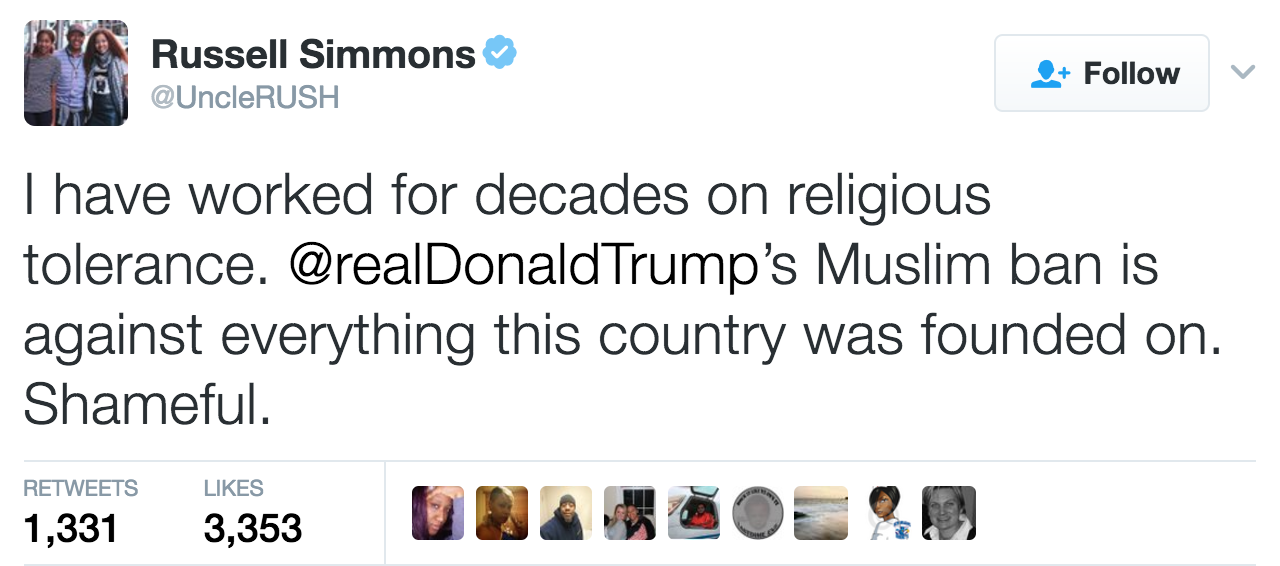 Former The Daily Show correspondent Aasif Mandvi: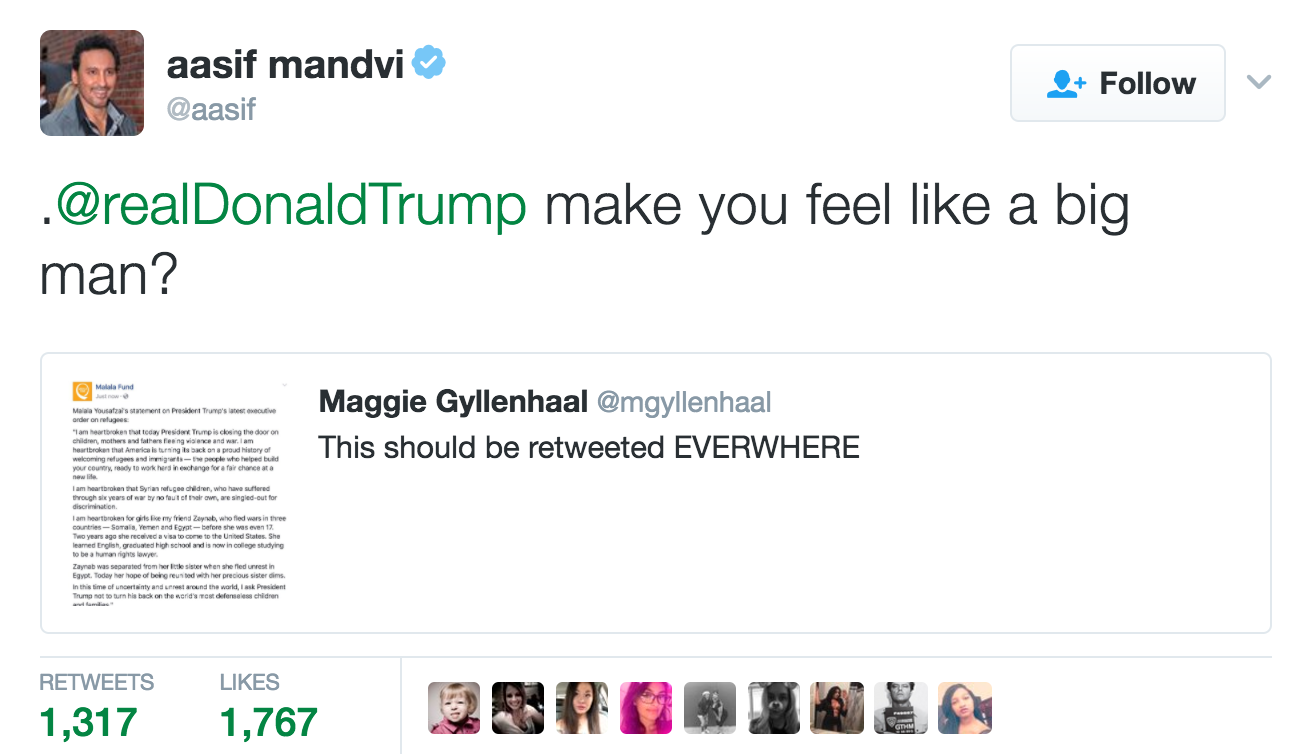 Actress Maggie Gyllenhaal: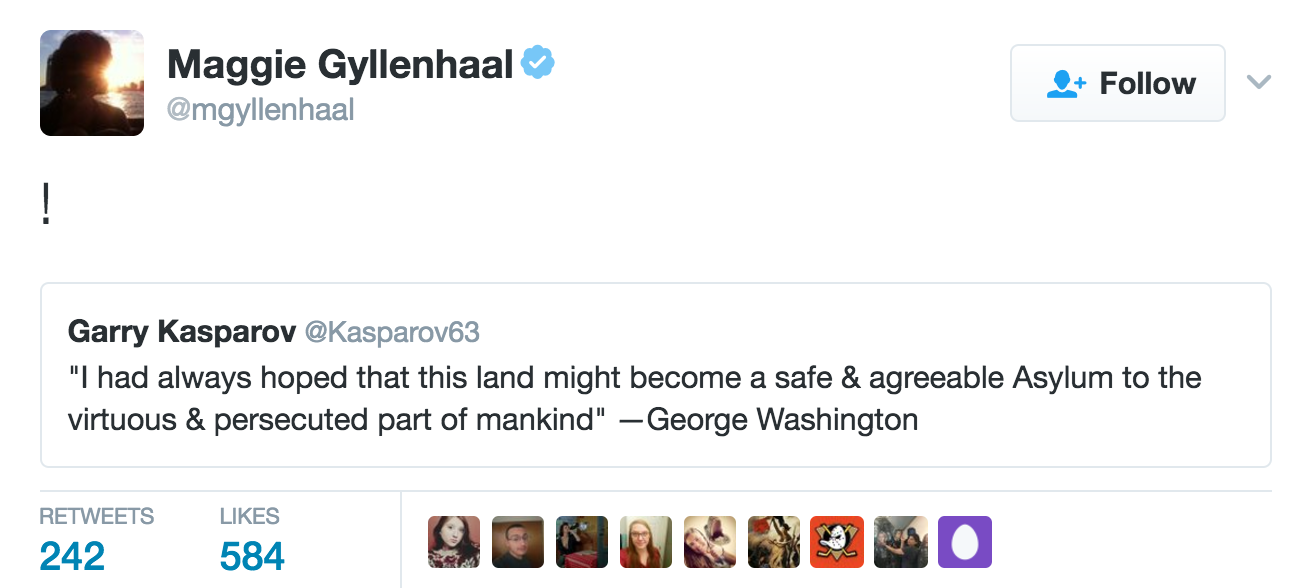 Actor George Takei: