1.
Carol (Melissa McBride), The Walking Dead 2.
Poussey (Samira Wiley), Orange Is the New Black

Badass Boss Moves: Everyone was afraid to stand up to Vee (Lorraine Toussaint) in Season 2, except Poussey. Sure, Poussey was a literal army of one, but she never gave up and never gave in to Vee's demands that she shape up or move on. (Not to mention when we saw a flashback to her former army brat life, and really understood where Poussey came from, emotionally.)
3.
Leslie Knope (Amy Poehler), Parks and Recreation

Badass Boss Moves: We all know that Leslie Knope loves waffles, but you know what else she loves? Feminism, breaking down doors for women, and shutting down mansplaining in general. #Knope2016
4.
Nessa Stein (Maggie Gyllenhaal), The Honorable Woman

Badass Boss Moves: First of all, Nessa is a baroness, which in itself is badass. But she's also a woman who's survived impossible situations. She's at times vulnerable, and at other times cutthroat, but above all, she is brave.
5.
Claire Underwood (Robin Wright), House of Cards 6.
Annalise Keating (Viola Davis), How to Get Away With Murder
7.
Brienne of Tarth (Gwendoline Christie), Game of Thrones
8.
Molly Solverson (Allison Tolman), Fargo
9.
Elizabeth McCord (Téa Leoni), Madam Secretary
10.
Alicia Florrick (Julianna Margulies), The Good Wife
11.
Maura Pfefferman (Jeffrey Tambor), Transparent

Badass Boss Moves: For the first time in her life, Maura (aka Moppa) is putting her own needs front and center. She has the world's most self-involved children, whom she endlessly supports, but she's finally sticking up for herself and taking back her life.
12.
Sansa Stark (Sophie Turner), Game of Thrones 13.
Miss Rosa Cisneros (Barbara Rosenblat), Orange Is the New Black
14.
Claire (Caitriona Balfe), Outlander
15.
Daenerys Targaryen (Emilia Clarke), Game of Thrones 16.
Sally Draper (Kiernan Shipka), Mad Men
17.
Beth (Emily Kinney), The Walking Dead
18.
Kalinda Sharma (Archie Panjabi), The Good Wife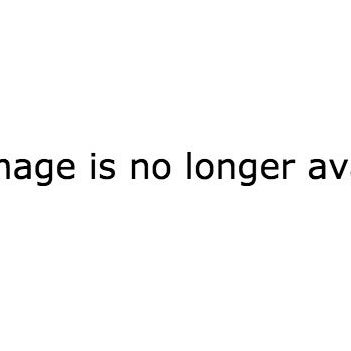 Badass Boss Moves: The amazing thing about Kalinda's job is that she's constantly living her life just outside the realm of safety. As a private investigator, she gets put into all manner of terrifying situations (i.e., she holds her own with the scariest drug dealer in Illinois) and she really could give a fuck. And as a woman, in her private life, she's in charge of her sexuality. What could be better than that? (We'll miss you, Kalinda!)
19.
Melinda May (Ming-Na Wen), Agents of S.H.I.E.L.D.
20.
Catherine Cawood (Sarah Lancashire), Happy Valley

Badass Boss Moves: Catherine is just about the most gritty and determined police sergeant you've ever seen. No matter how many times she gets knocked down, she always jumps right back up and is feistier than before. She's been through a lot of shit — physically and emotionally — but she's the ultimate proof that what doesn't kill you makes you stronger.
21.
Dr. Alana Bloom (Caroline Dhavernas), Hannibal

Badass Boss Moves: OK, so yes, Alana fucked up by falling for Dr. Lecter (Mads Mikkelsen). But then she more than made up for that in the Season 2 finale when she sacrificed herself in pursuit of killing him. (Alana, for what it's worth, I hope you survive that epic fall, girl.)
22.
Kristina Braverman (Monica Potter), Parenthood

Badass Boss Moves: Kristina is the most super-mom of all the super-moms. She's a breast cancer survivor who also ran for mayor last season and opened up a school this season, all while being the most supportive mom when learning that her daughter Haddie (Sarah Ramos) is dating a woman and in terms of her son Max (Max Burkholder), who has Asperger's. (That school she opened? It's for him.) Plus, she deals with everything in the most loving way possible (like when she taught Max how to slow dance).
23.
Olivia Pope (Kerry Washington), Scandal

Badass Boss Moves: This past year, not only did Olivia jet off to a private island with Jake Ballard (Scott Foley) for some serious sex-cation, but she also told the two men in her life that she doesn't plan to choose between them. Know why? Because she wants to have them both. BOOM.
24.
Felicity Smoak (Emily Bett Rickards), Arrow

Badass Boss Moves: Felicity started her time on Arrow as a smart but timid computer whiz. Fast forward to Season 3 and she's completely able to hold her own when it comes to working with Oliver (Stephen Amell) and Diggle (David Ramsey). She's also an insanely skilled hacker and runs circles around all of the men around her. Did I mention she's also got, like, a bunch of men who want to date her? (I'm looking at you, Oliver and Barry [Grant Gustin], both of whom are total babes.)
25.
Selina Meyer (Julia Louis-Dreyfus), Veep 26.
Dawn Chambers (Teyonah Parris), Mad Men
Badass Boss Moves: Dawn, aka The New Joan (according to her new office), knows exactly how to survive in the white male behemoth of an industry that is '60s advertising. She may act professional and sweet to her co-workers, but in Season 7 we got to see that she's fully aware of the role she needs to play to get ahead, and she's playing it exceptionally well.
27.
Alison Hendrix (Tatiana Maslany), Orphan Black

Badass Boss Moves: The general lesson learned by watching Alison in action is that you should never underestimate a soccer mom. In Season 2 of Orphan Black, Alison proved she's the most likely clone to know how to properly hide a body. And shoot a gun. And put on the best damn musical performance you've ever seen.