Behold, a piggy fast asleep under a blanket, the only thing exposed is his nose.
But hark, what's this? A cookie is presented to the piggy nose for inspection. The piggy nose takes a deep snarffle of the cookie scent.
Then the piggy proceeds to do what anyone else would, and gobbles it down.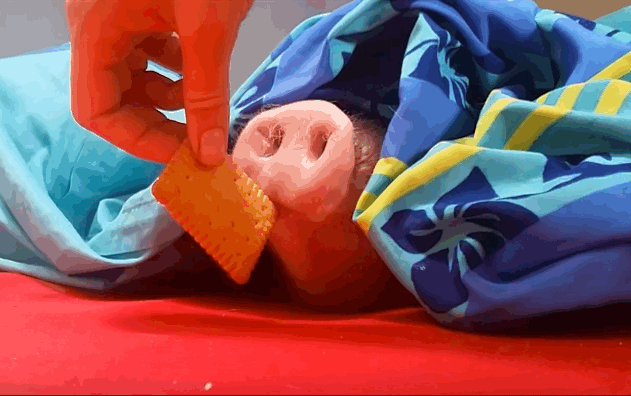 Well done, piggy friend, you're an inspiration to us all! Chances are this won't be the last cookie you find yourself faced with.