This is Laura, a rescued piglet, and her BFF, Marina, a rescued kitty.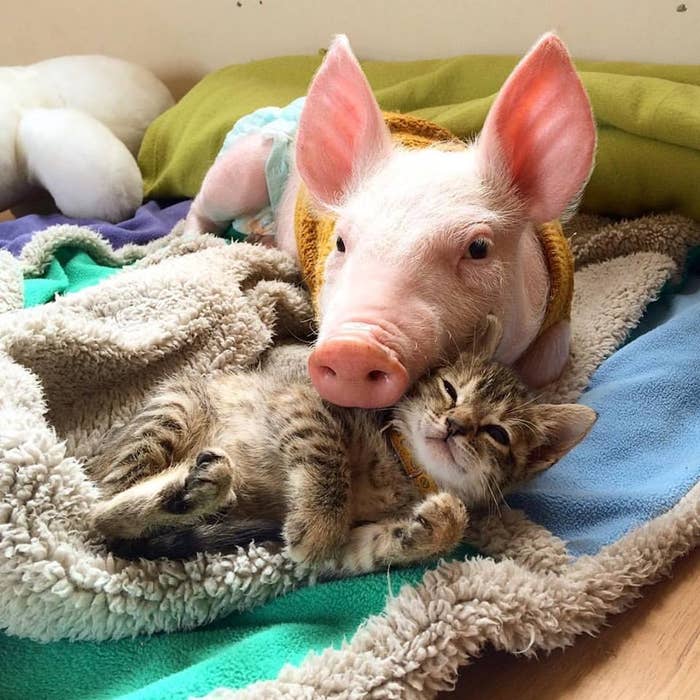 They were rescued within a few days of each other by the Santuario Igualdad Interespecie (Interspecies Equality Sanctuary) in Santiago, Chile.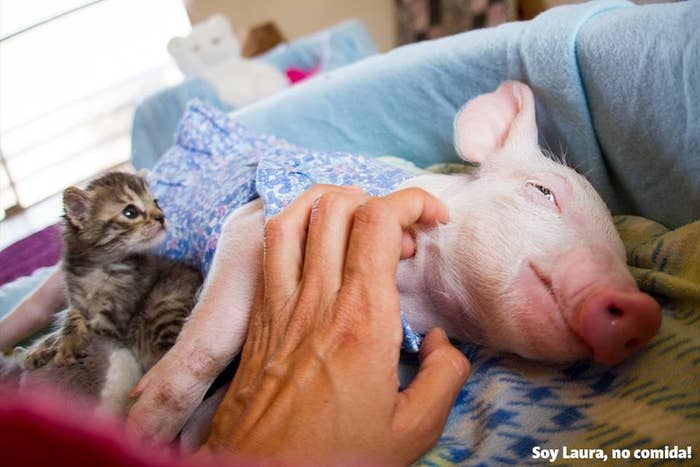 And now they're adorably inseparable.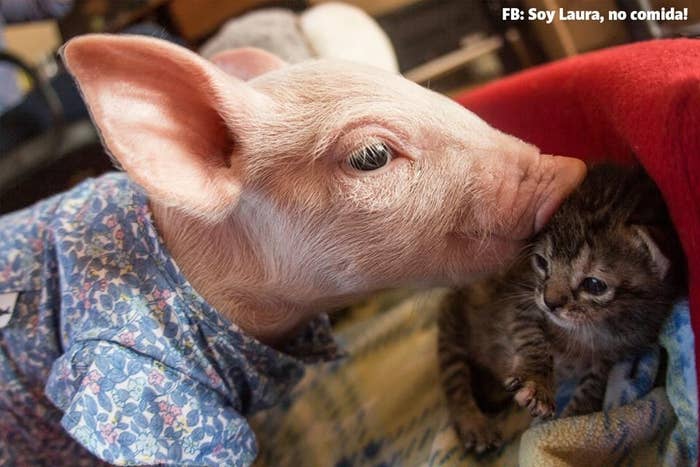 Laura and Marina just love to take naps.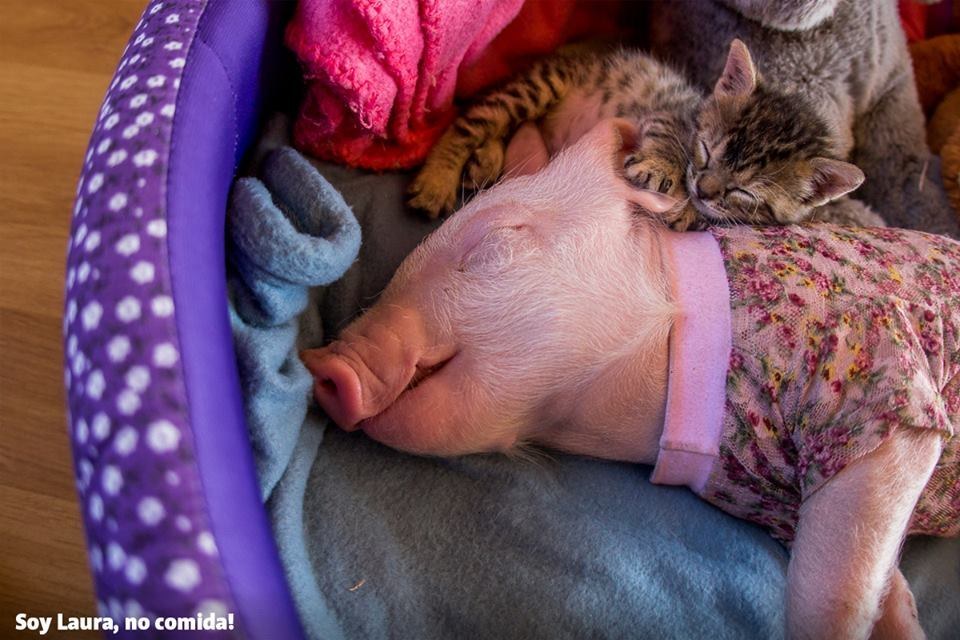 And cuddle when they nap.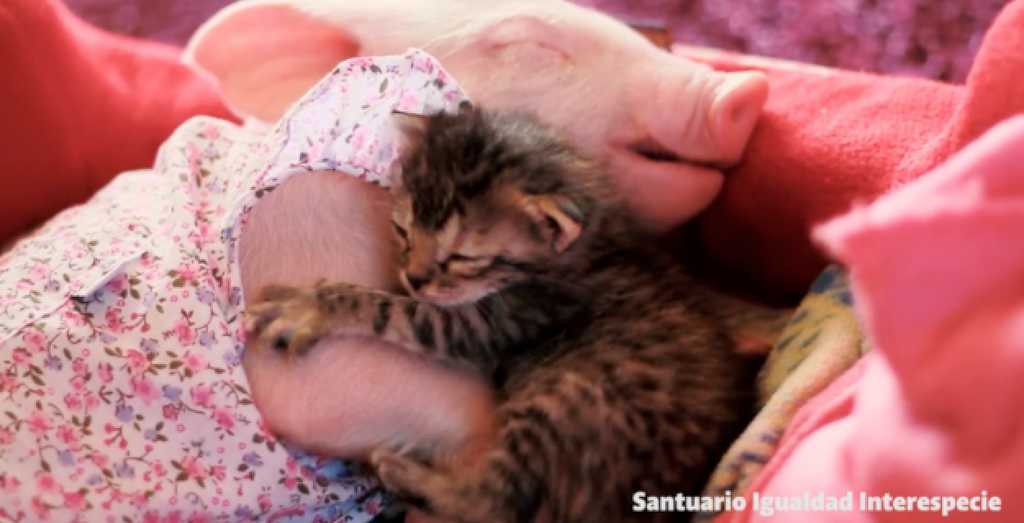 But even when they're not cuddling, they stay close together, like BFFs should.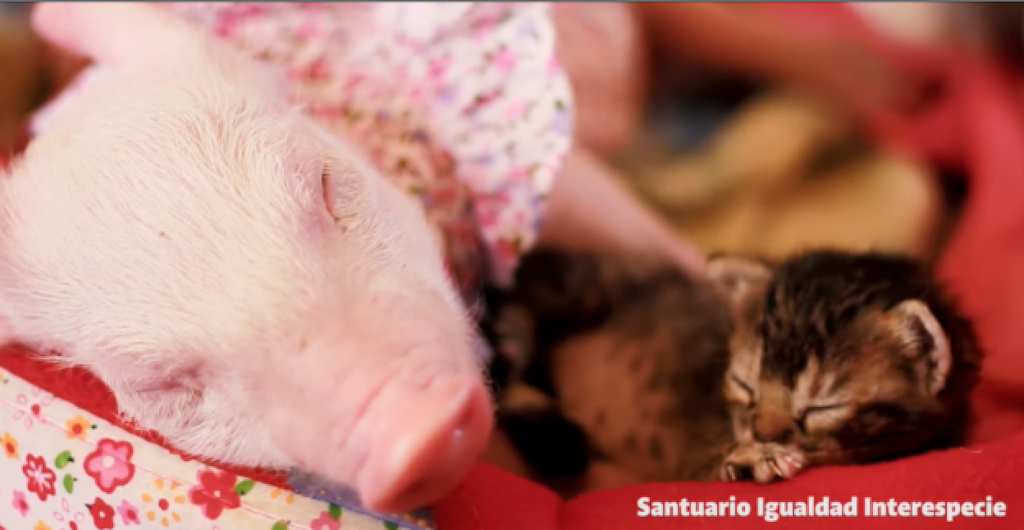 Sometimes Laura sleeps in, so Marina acts as her bestie alarm clock.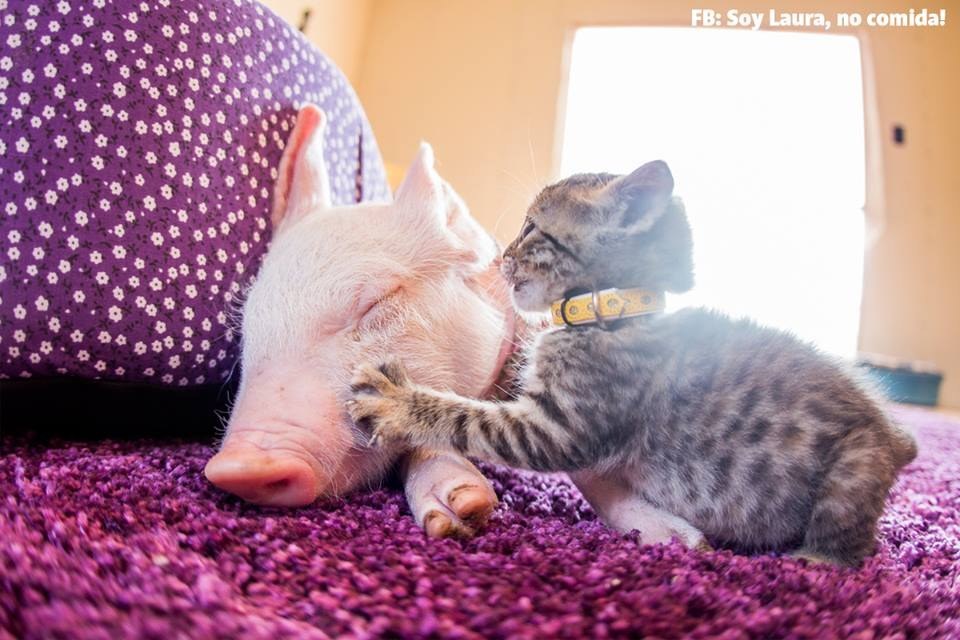 Marina makes sure to get her friend plenty of kitty kisses.
And Laura always returns the favor.