1.
For secluded and untouched beauty, visit Sanibel Island.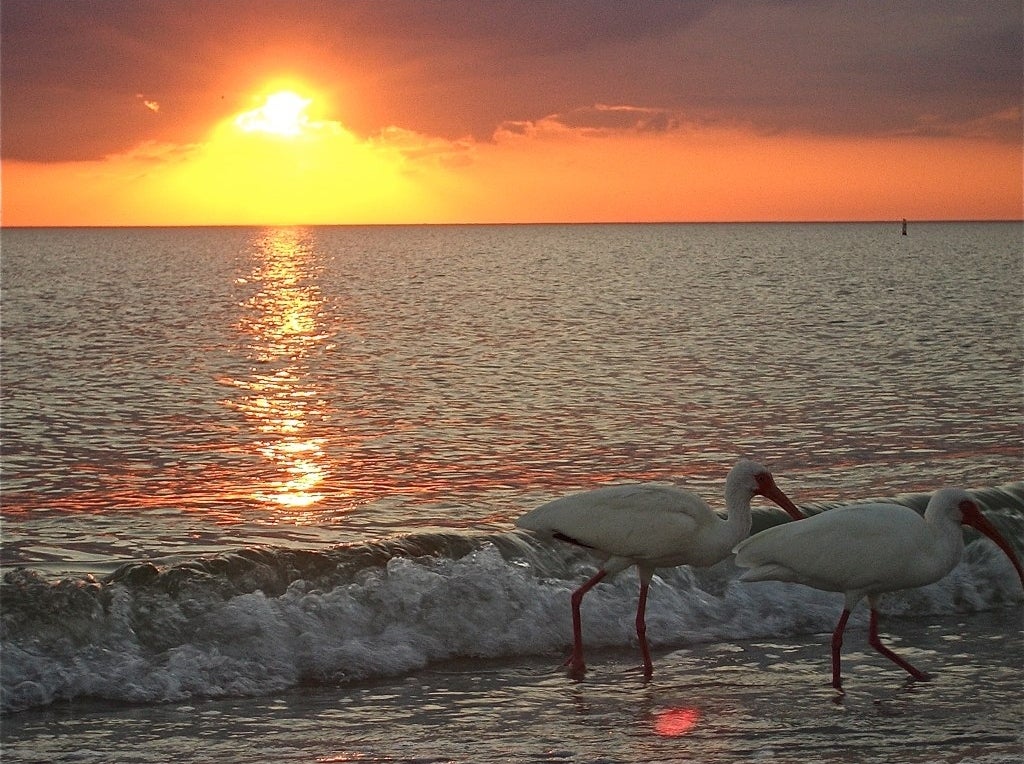 You won't find many buildings that are taller than a palm tree on Sanibel Island, and that's because the city has taken careful measures to preserve the natural beauty of the area. The town is markedly devoid of fast food restaurants, which were banned, and even stoplights. So get ready to step into a world that feels totally removed from the norm.
Where to stay: For an all-inclusive resort, stay at Casa Ybel, which is right on the Gulf Of Mexico and features a spa and gourmet dining. And if you'd prefer something cozy, the Mango Street Inn B&B is perfect.
Where to eat: Don't let the name fool you, The Mad Hatter restaurant is excellent fine dining and seafood; you'll want to take home the hot sauce from Doc Ford's Rum Bar and Grill.
What to do: Do the "Sanibel Stoop," which is when you stoop down to collect some of the 250 different kinds of shells found on the island.
2.
If you're looking for fresh seafood, sponges, and Greek culture, visit Tarpon Springs.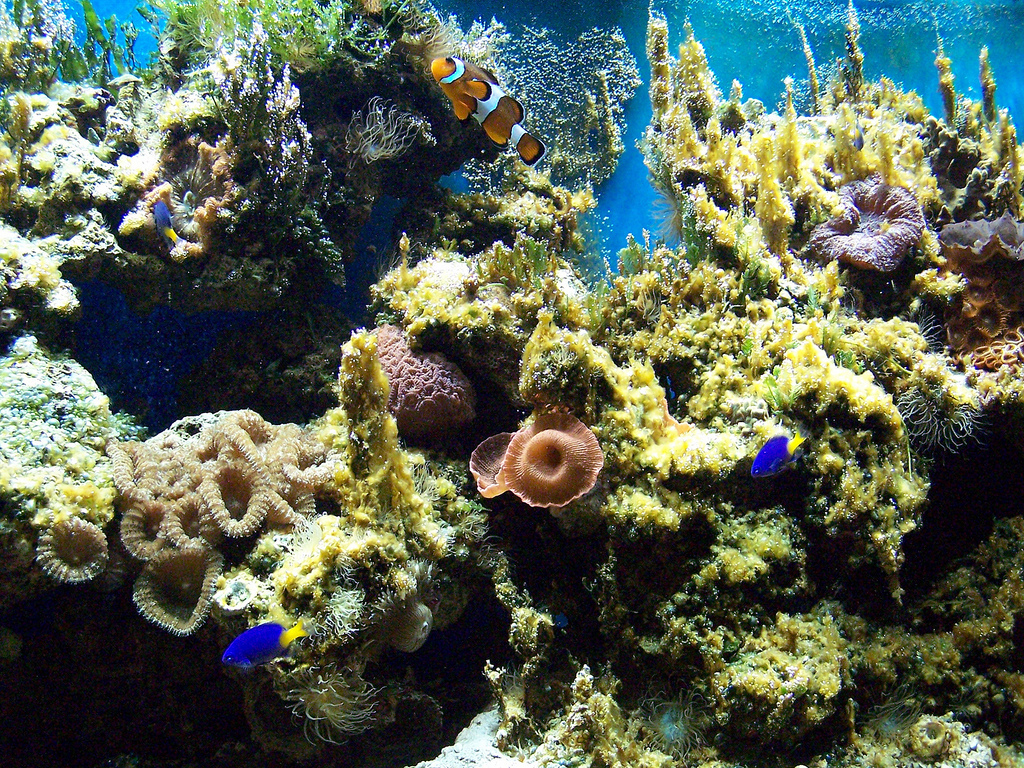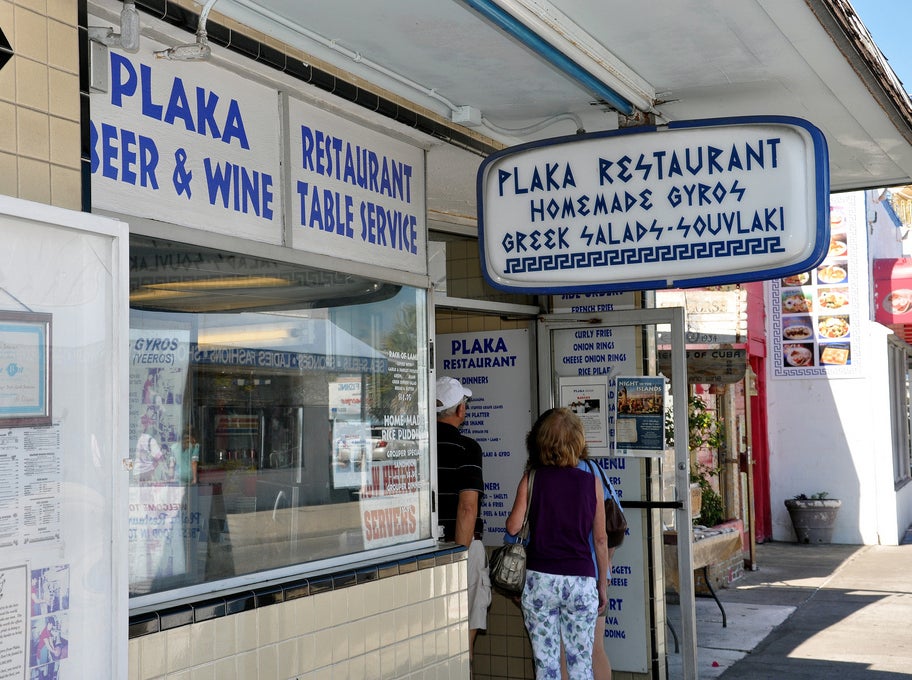 Tarpon Springs is a riverfront town with a historic downtown district and brick streets. It's also heavily influenced by Greek culture — the Greeks began to immigrate there in the 1880s when they were hired to harvest sponges — and as you walk down the main drag you'll find authentic foods, like moussaka and baklava.
Where to stay: The 1910 Inn is packed with charm and fresh bread baked daily.
Where to eat: Get a Greek combo platter at Mama's, then indulge in some spanakopita at Hellas.
What to do: Shop for fresh sponges along the famous sponge docks; If you're there in January, make sure to watch the Epiphany celebration held each year.
3.
If you're longing for white sand and outdoor adventures, look no further than Santa Rosa Beach.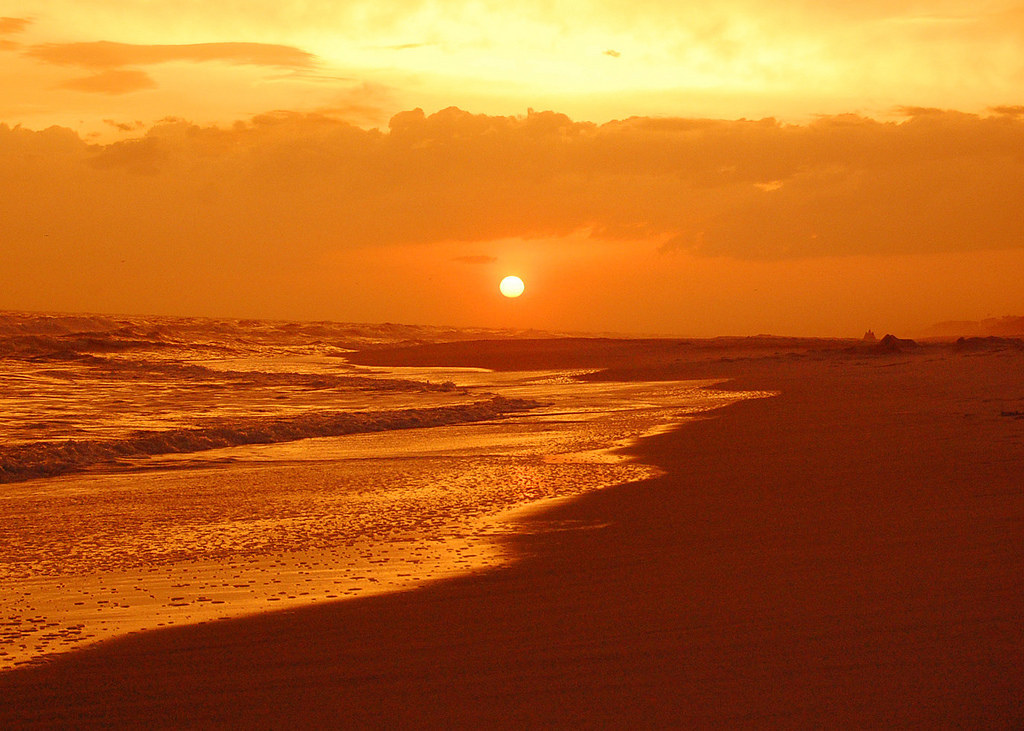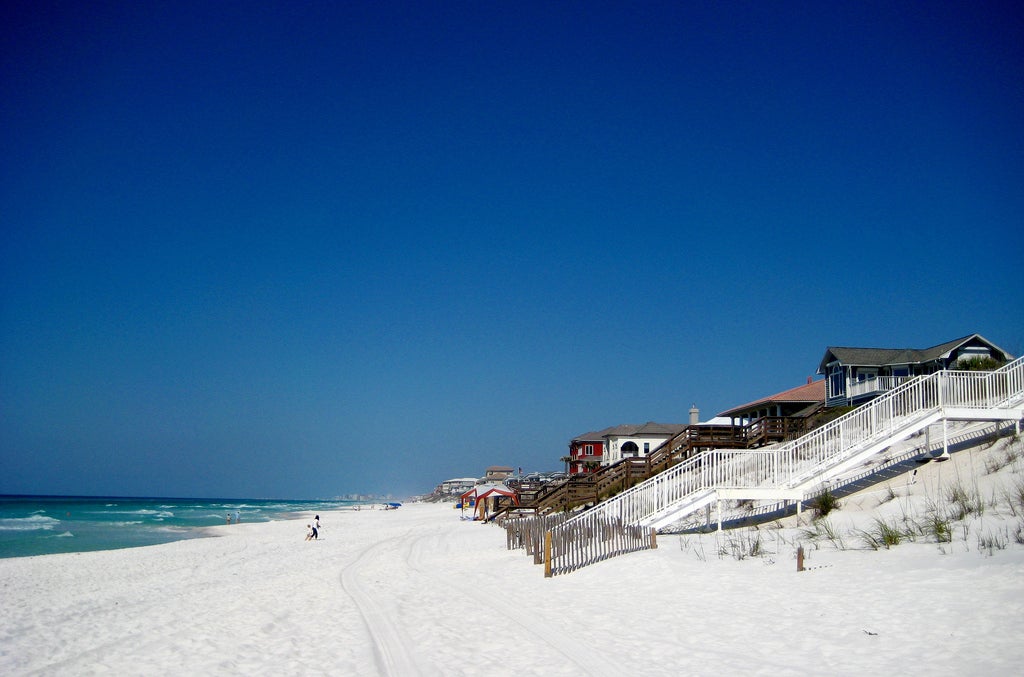 Santa Rosa Beach is all white sugar sand and nestled along a 26-mile stretch of Florida's Emerald Coast. It's home to a unique artist colony, as well as the Point Washington State Forest, a 15,000-acre preserve, making this town one of those rare places where you can go from luxury to the rugged outdoors easily.
Where to stay: If you're traveling with a family, the WaterColor Inn & Resort will have everyone covered. Or if you're looking for something outdoorsy, pitch a tent in the Topsail Hill Preserve State Park.
Where to eat: If you're in need of a lively atmosphere, head to The Red Bar for live music and fresh grouper. Be sure to save room for a slice of key lime pie at Christiano's.
What to do: Catch a concert at the Seaside Amphitheater, or rent a kayak and sail down the breathtaking Dune Lakes.
4.
Delray Beach is a slice of paradise you won't want to miss.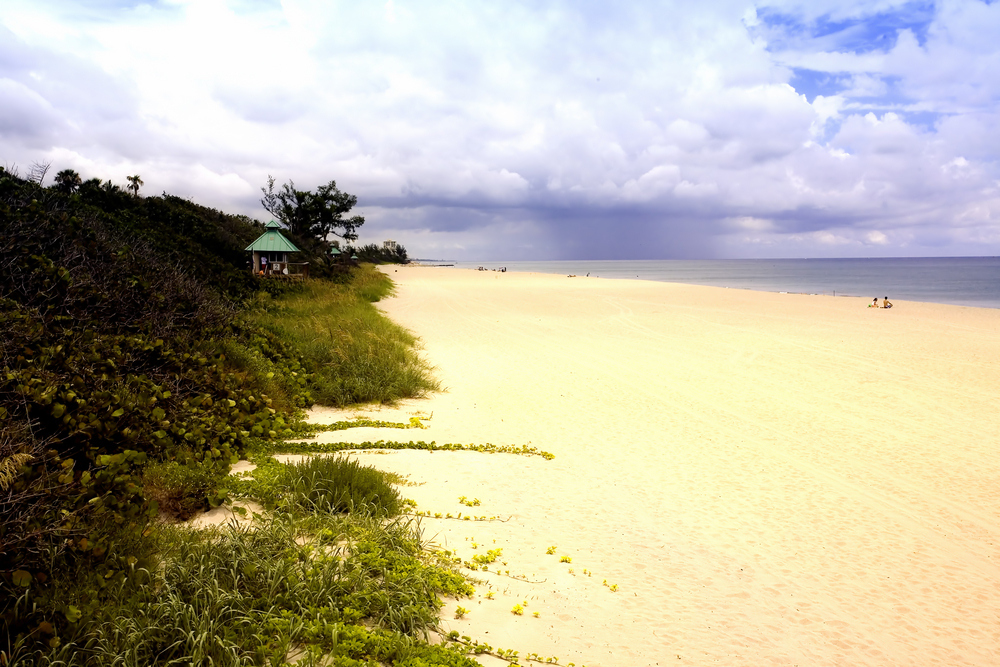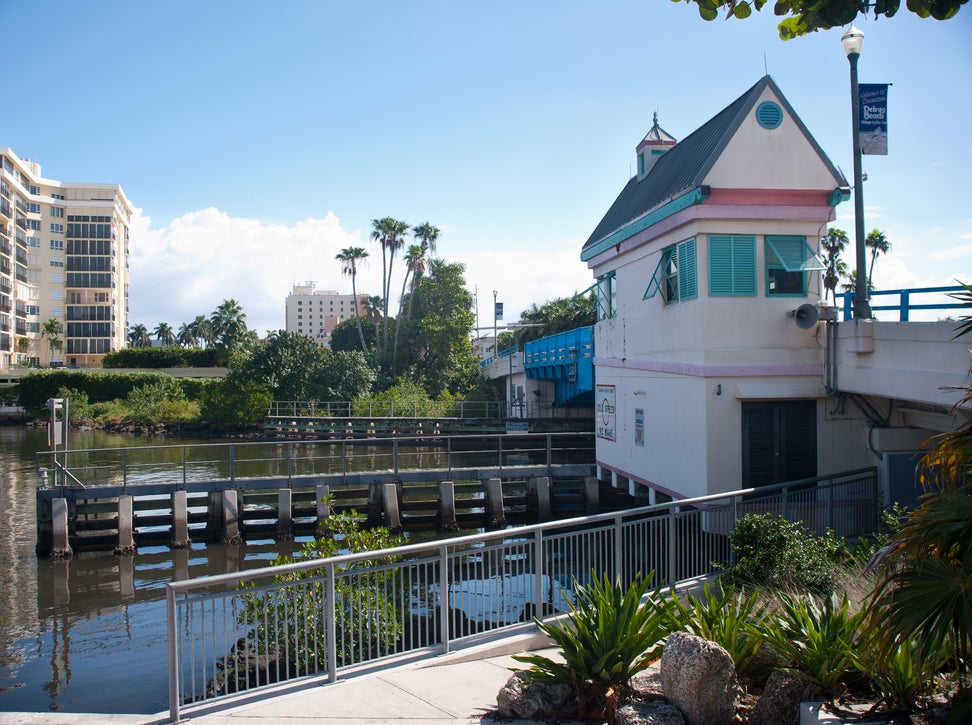 Delray Beach was named the Most Fun Small Town in America in 2012 by USA Today, which probably has something to do with the busy downtown area. You can sip wine as you roam through a gallery art walk, or snorkel through a sunken steamship during the day.
Where to stay: If you're looking for cozy and fun, then Crane's BeachHouse — with 27 guest suites and live music on the weekends — is ideal. While the Sundy House is perfect for a romantic getaway, with just 11 guest accommodations, private gardens, and an all-natural pool so you can swim with tropical fish.
Where to eat: Sip sangria and share tapas at Papa's, or get your fill of oysters at the J&J Seafood Bar.
What to do: Walk across the three-mile boardwalk on the Wakodahatchee Wetlands to try and spot alligators and identify the more than 140 different species of birds.
5.
For a quintessential beach town, it's Destin for the win.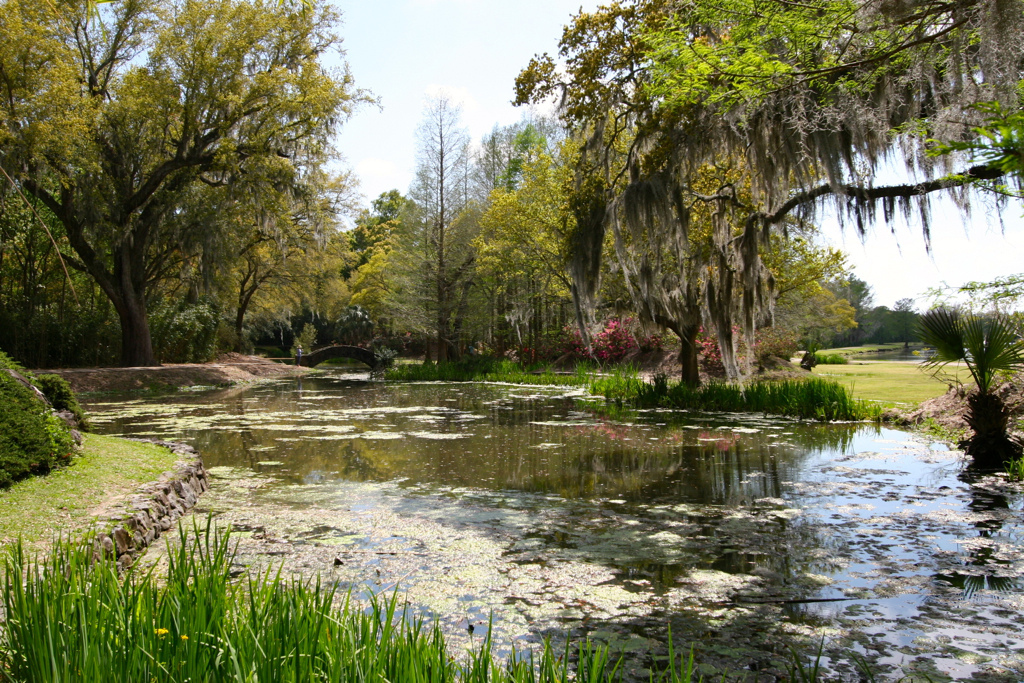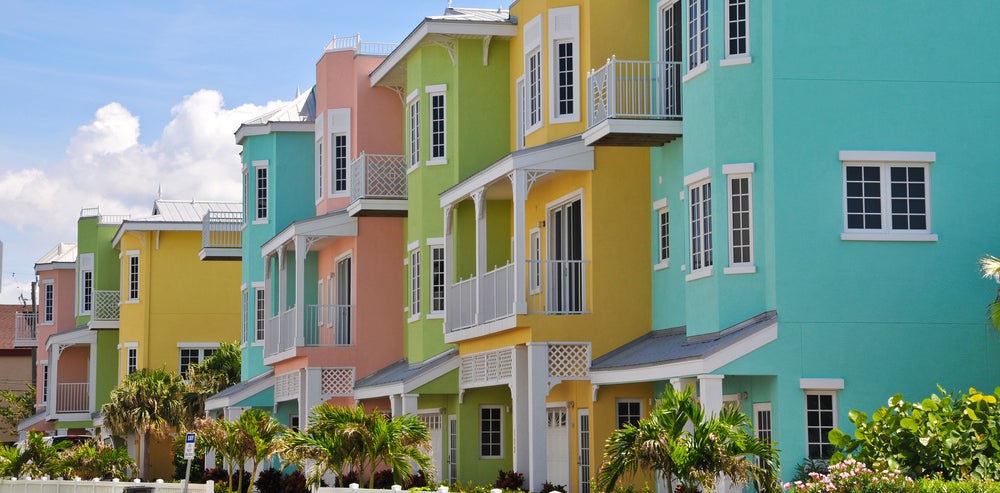 Most people go to Destin for the unbelievable beaches, and it's easy to see why: They're quite perfect. Plus, there's a fun (and free!) boardwalk to stroll on. If you're looking for loads of outdoor action, Destin is a great spot to visit.
Where to stay: The Sandestin resort is in a great location and perfect for those who have some cash to burn. But if you want to stay outdoors, you can set up camp at Henderson Beach State Park.
Where to eat: You can literally have dinner on the sand at the Beach Walk Cafe, or get your fill of seafood at the Louisiana Lagniappe, which also serves complimentary hush puppies with every meal.
What to do: Take a professional sand sculpting class from the masters, and wade around Crab Island, which is a part of the beach where the water is waist deep and floating vendors (think ice cream and sandwiches) cater to your every whim. Also, if you're a movie buff, take a detour to Seaside, Fla., where The Truman Show was filmed.
6.
For southern charm in a small town, take a side trip to Mount Dora.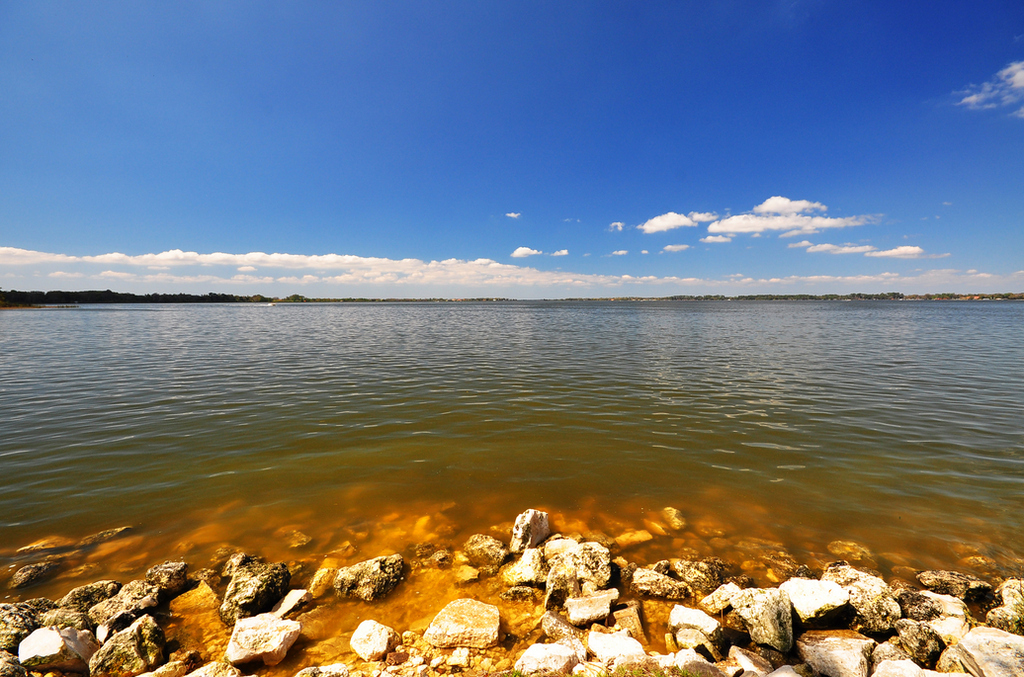 Located more centrally in Florida, Mount Dora is a sleepy little town with enough charm to knock you off your feet. The historic downtown area is packed with boutiques, local coffee shops, and events like the annual art festival. If you're in the mood for some southern charm, and wraparound porches, then definitely stop here.
Where to stay: For a little slice of history, stay at the 130-year-old Lakeside Inn (President Calvin Coolidge vacationed there for a month!) Or for a cozier stay, try the Heron Cay B&B.
Where to eat: You can devour a pulled pork sandwich and top it off with some key lime pie at Sugarboo's BBQ. Or grab some authentic Cuban food at Copacabana.
What to do: Do you like antiques? Get ready to shop in the two enormous markets. Then grab a Mount Dora brew at the brewing company. Or take an eco boat tour around Lake Dora and learn about the Spanish moss. There's an adorable farmer's market with fresh seafood, local crafts, and produce.
7.
Don't miss visiting America's oldest city: St. Augustine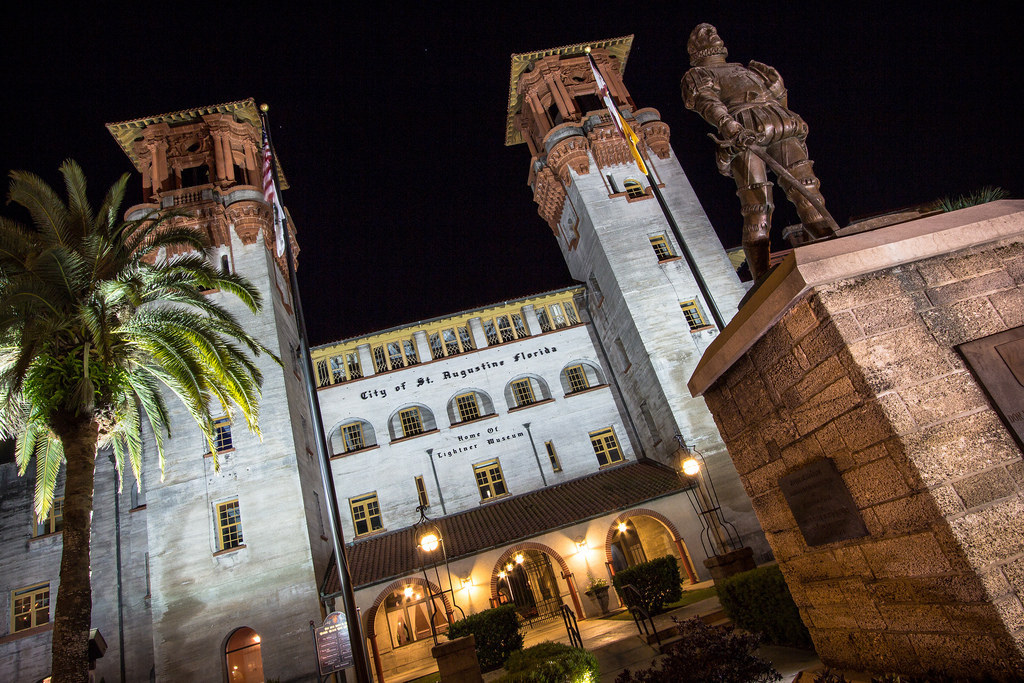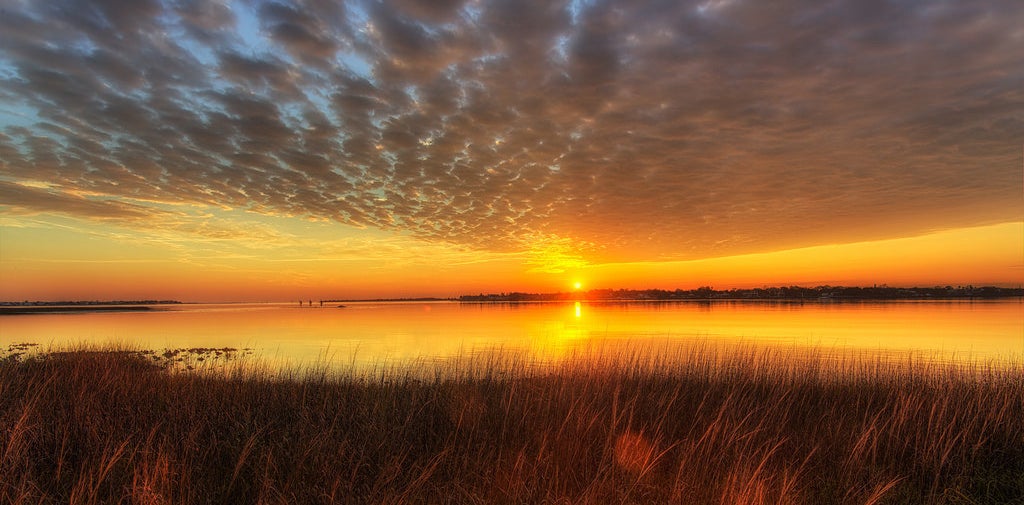 St. Augustine is America's oldest city. It was founded by the Spanish and settled in 1565, and because of that it has a lot of history to explore.
Where to stay: The St. George Inn is located smack in the middle of the historic district and even has a view of the oldest masonry fort in the U.S., the Castillo de San Marco.
Where to eat: For perfect cocktails, go to the Ice Plant Bar, and The Floridian has amazing options for vegans and omnivores.
What to do: The most unique part of St. Augustine is just how historic it is. Make sure to see the Castillo, Fort Matanzas, the city gate, and the oldest wooden schoolhouse in America.
8.
For underrated history and serene beaches, check out Fort Myers.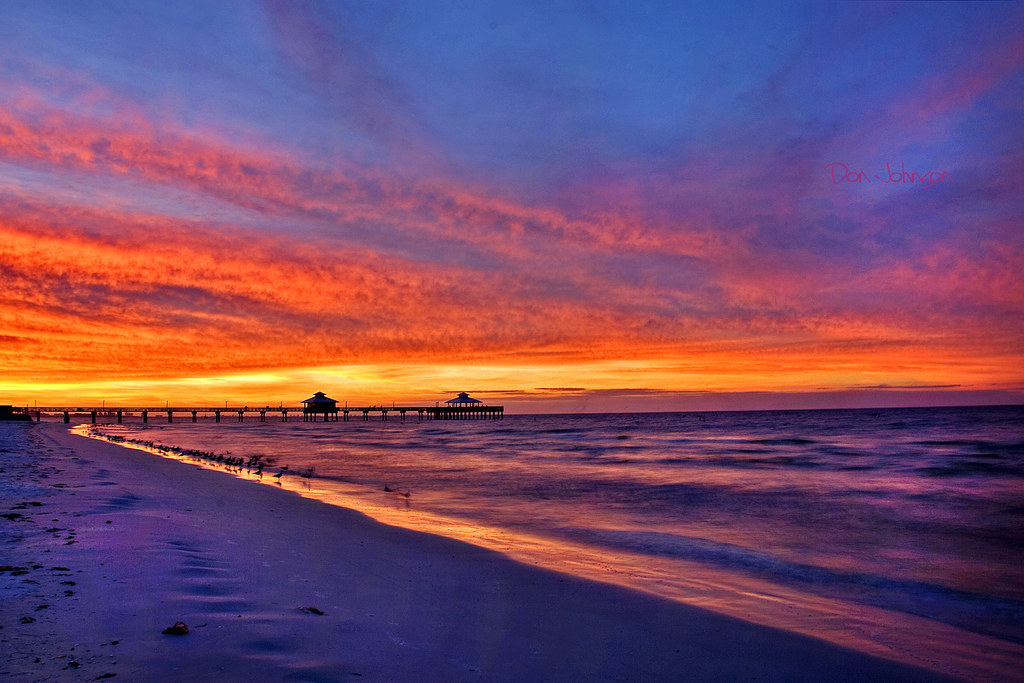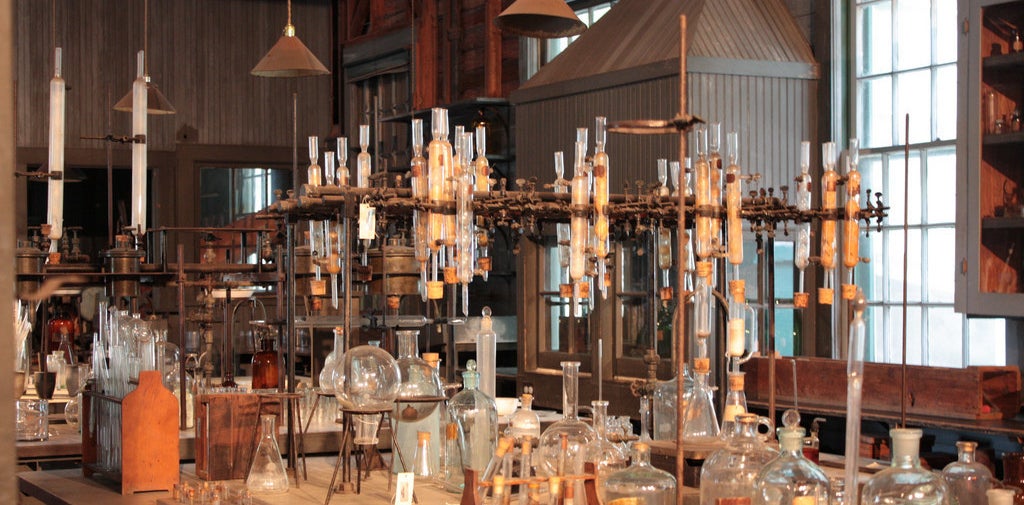 Certain areas of Fort Myers are more bustling than others, but the historic district is quaint and lined with hip bars, galleries, and plenty of trendy restaurants. The real highlight, though, are the winter homes of Thomas Edison and Henry Ford, both of which are still intact and worth a trip.
Where to stay: The Mango Street Inn is a B&B that's run by a husband-and-wife team who cook up gourmet breakfasts just a short walk from the beach.
Where to eat: Start your day off right with a cinnamon roll from Heavenly Biscuit, and get your fix of southern comfort food, like shrimp and grits, at Fancy's.
What to do: Did you know that Henry Ford and Thomas Edison were buddies? Well, they were. So much so that they owned adjacent homes where they spent their winters. You can visit both of them and walk through Edison's laboratory and Ford's garage. It's well preserved and absolutely fascinating.
9.
Eat the best grouper sandwich of your life on Clearwater Beach.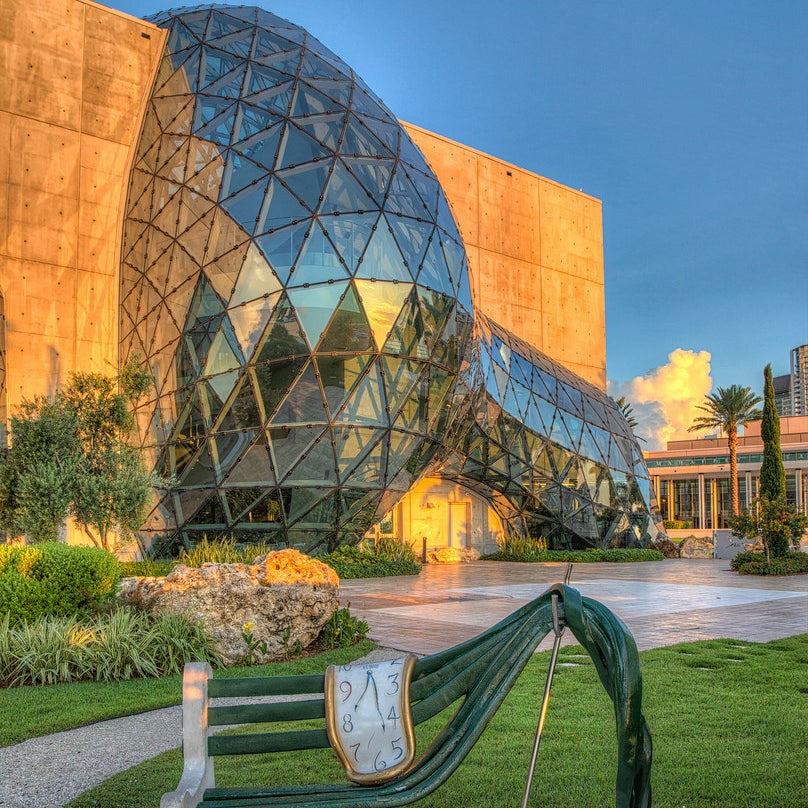 Clearwater Beach is almost entirely made for visitors: There are boats that will take you on fishing excursions, dolphin sighting adventures, and you can rent your own jet ski or parasail to explore the Gulf of Mexico.
Where to stay: The Sandpearl resort is steps away from the beach and has a fantastic pool and tiki bar to enjoy.
Where to eat: Frenchy's is a Clearwater Beach icon, and that's because they're a beachside restaurant that offers up some of the best grouper around.
What to do: Captain Memo's pirate cruise is ridiculous, in that you are on a giant pirate ship, but also insanely fun if you just want to have a silly beach cruise. If you tire of the beach, drive 30 minutes to St. Petersburg and check out the stunning Salvador Dali museum.
10.
For a true hidden gem, head to Apalachicola.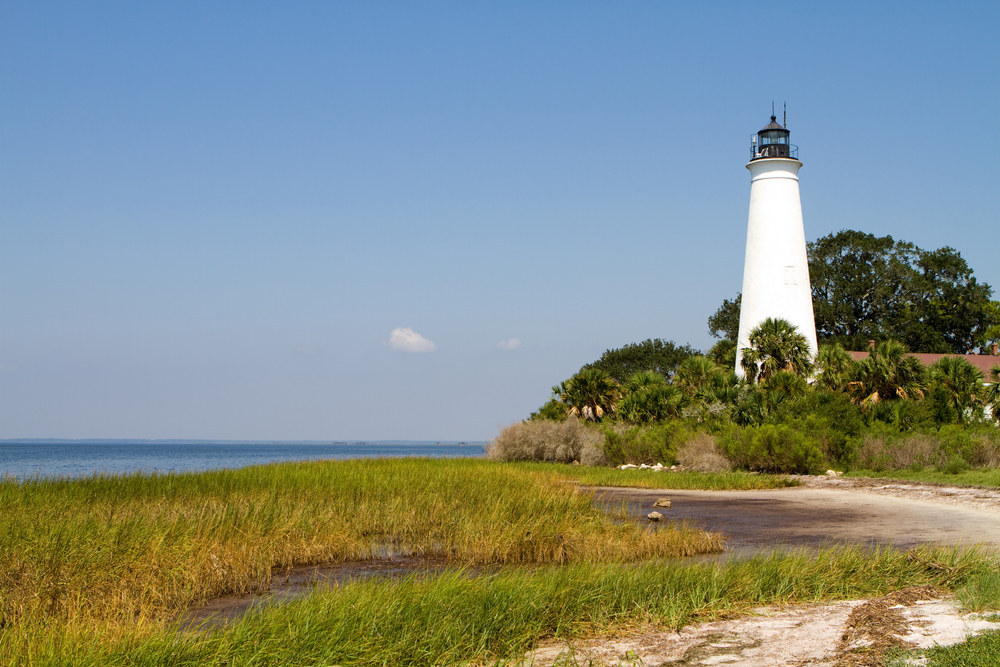 For pre-Civil War era architecture and some of the friendliest locals you'll ever meet, Apalachicola is a hidden gem along the Florida coast.
Where to stay: The Coombs Inn is a romantic B&B with four-poster beds and evening wine tastings. And then there's the Gibson Inn, a turn-of-the-century Victorian home with wraparound porches and a fully stocked bar. (In other words: Grab a sweet tea and a rocking chair and get ready to relax.)
Where to eat: Enjoy the open air deck and oysters at Up The Creek Raw Bar, and if you're feeling brave, try the gator sausage at the Owl Cafe.
What to do: Take a river cruise with Captain Gill and hear all about the natural surroundings of Apalachicola, and don't miss the Chestnut Street Cemetery where the oldest tombstone dates back to 1831.
11.
Explore a historic fort and go looking for turtle nests on Amelia Island.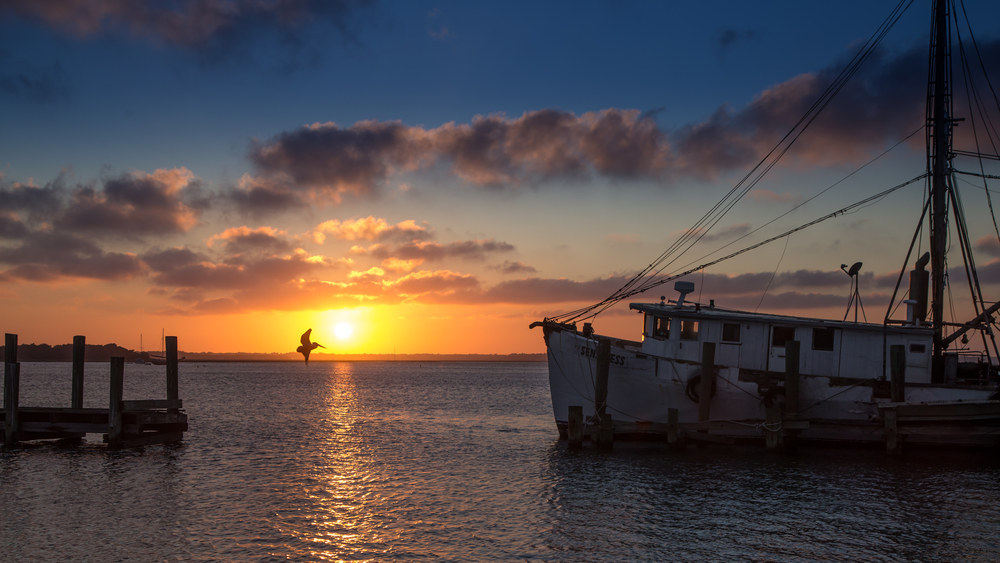 Nestled on the east coast of Florida, close to Jacksonville, is Amelia Island. It's all Spanish moss and southern charm in the small shrimping village with quaint B&Bs and absolutely adorable eateries.
Where to stay: The Fairbanks House is filled with antiques and even offers private cottages for those seeking more privacy. While The Addison is a B&B with extensive gardens for you to explore and sip wine in.
Where to eat: If you're into gourmet, dine at Salt in the Ritz-Carlton. Or for something more laid back, check out the pulled pork at The Happy Tomato.
What to do: Fernandina Beach is a sea turtle sanctuary, so check out the nests (but don't touch!) and you might just see some little guys hatching. And don't forget to visit Fort Clinch, where you can explore the 19th century military structure, go camping, or get your hike on.