We are trapped.

Our eyes are under siege.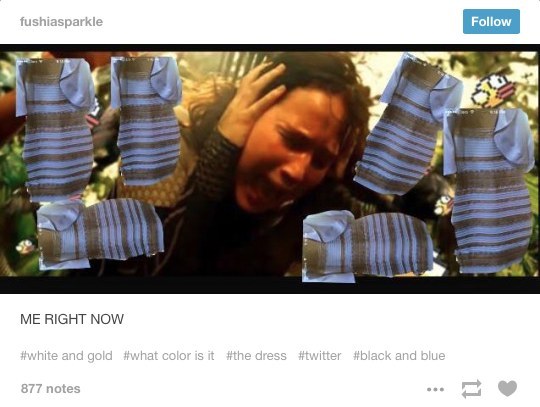 Nobody is safe. That dress is the black hole that will finally eat the Earth.
We have no choice but to destroy it...

before we destroy ourselves.
Any moment now, riots will start breaking out. People WILL die.
PROTECT YOUR WOMEN.
The dress' SICK, sick plan to drag us all down with it is unfolding at full force.
Trust nothing and nobody.
The dystopian future is NOW.
CAN ANY OF US EVEN SEE ANYMORE? OR HAVE OUR MINDS ALREADY BEEN HIJACKED BY THE GOVERNMENT??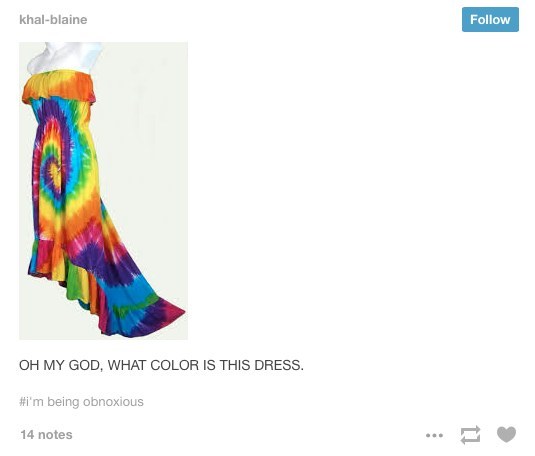 Welcome to the new world order. We are powerless now.
EFF YOU, DRESS.
This post was created by a member of BuzzFeed Community, where anyone can post awesome lists and creations.
Learn more
or
post your buzz!