1.
This stranger left cash so the next movie renter could buy snacks: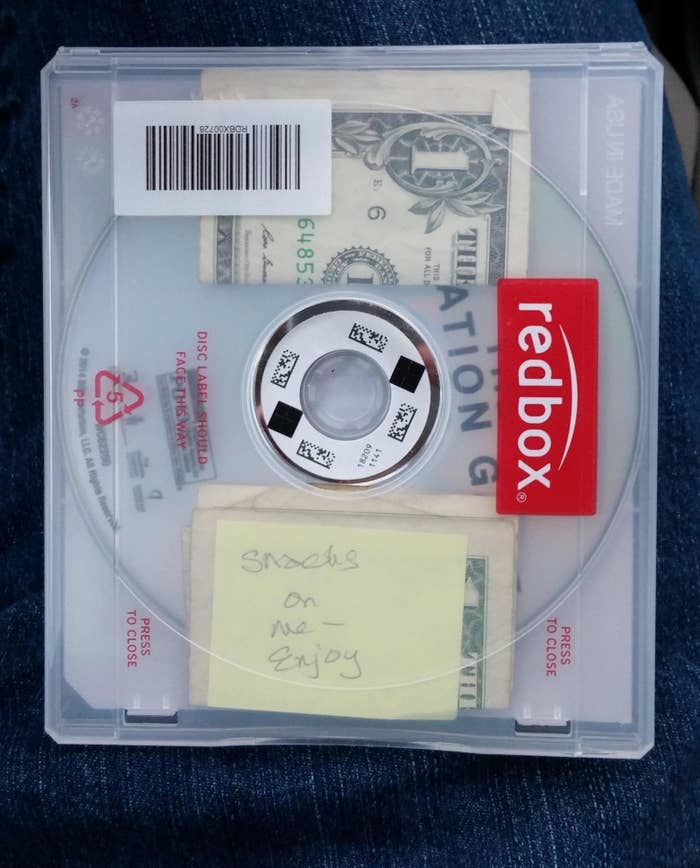 2.
This parking official decided not to give the people who lost their key a ticket: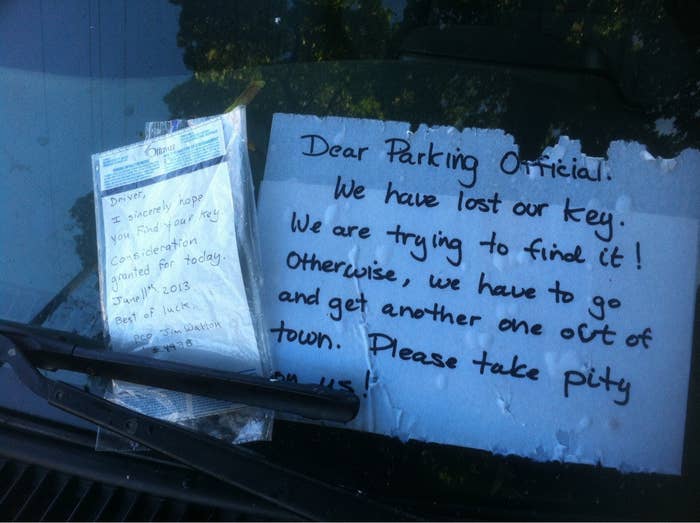 3.
This neighbor plowed everyone's driveway before they had to leave for work:
4.
This generous tipper made a tired server's day:
5.
This family left snacks for the delivery truck drivers who work twice as hard around the holidays: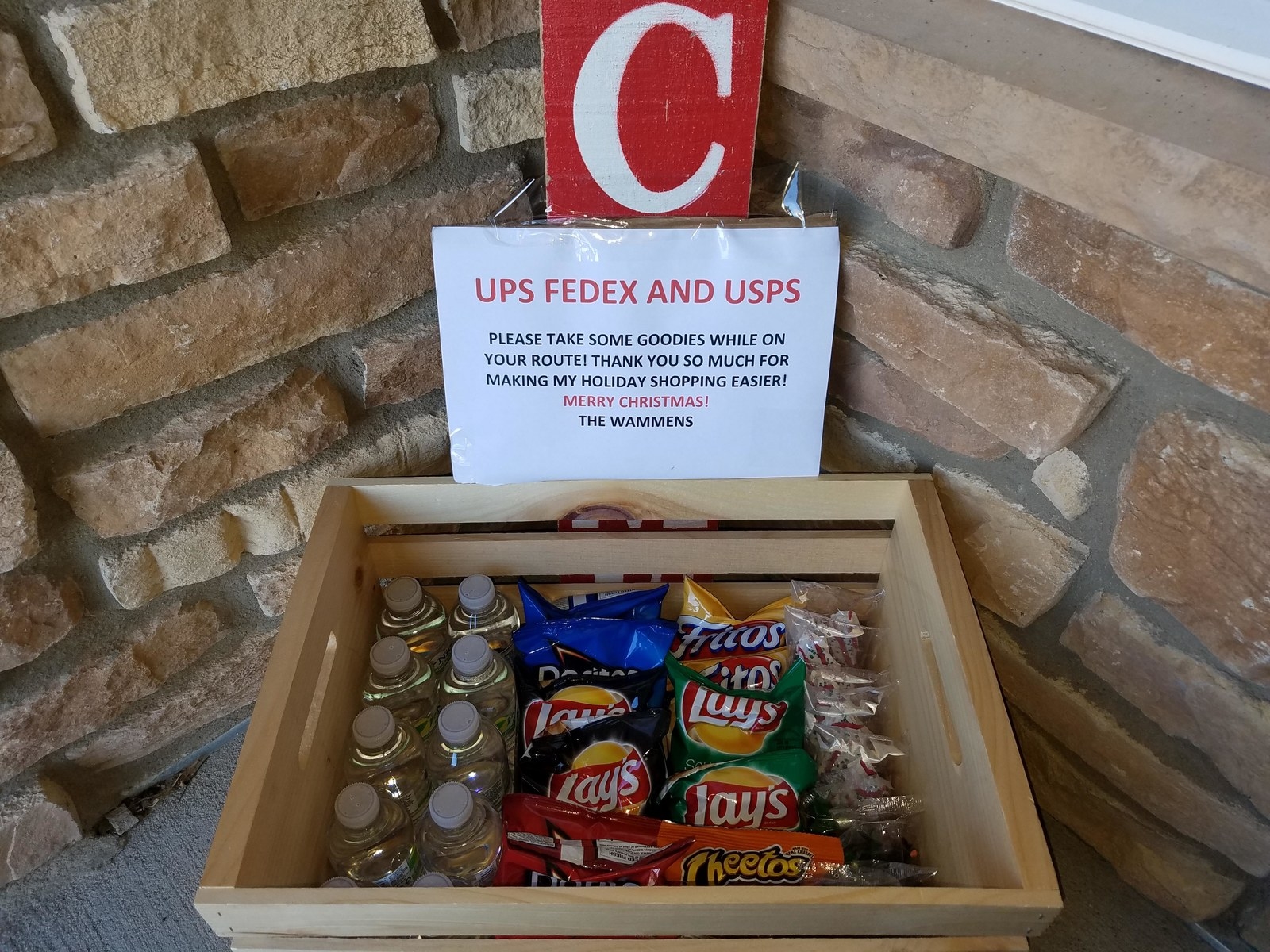 6.
This student didn't let his age deter him from his dreams: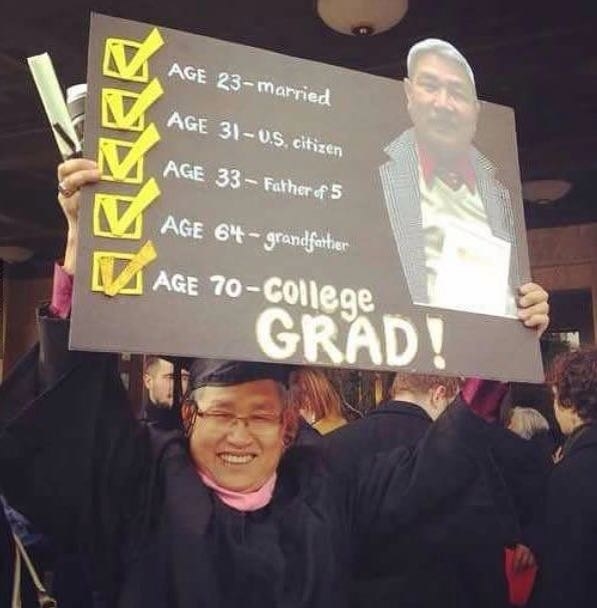 7.
These cops stopped to be the first customers of a lemonade stand: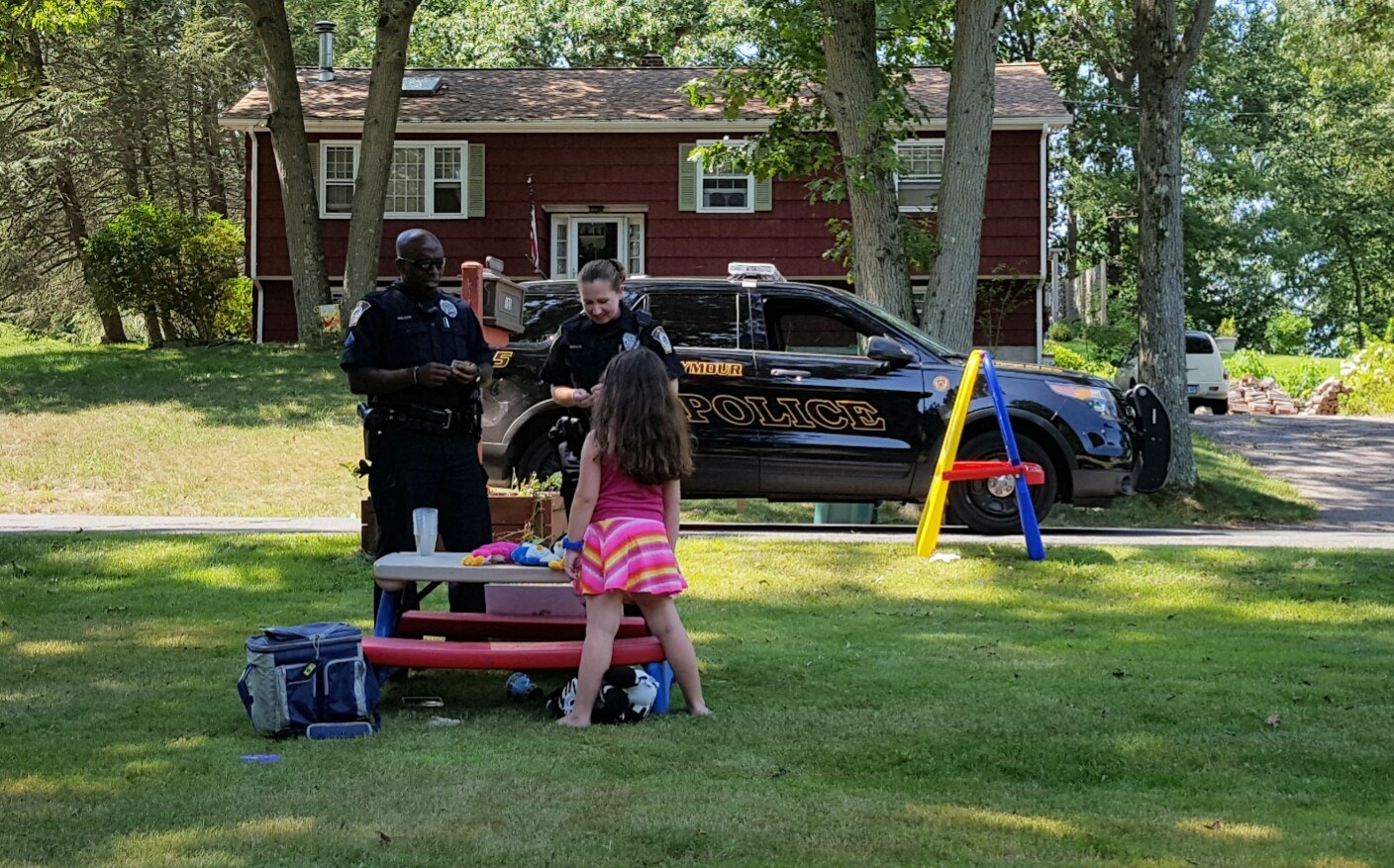 8.
These vets sent an unexpected sympathy card to a family that lost a furry friend: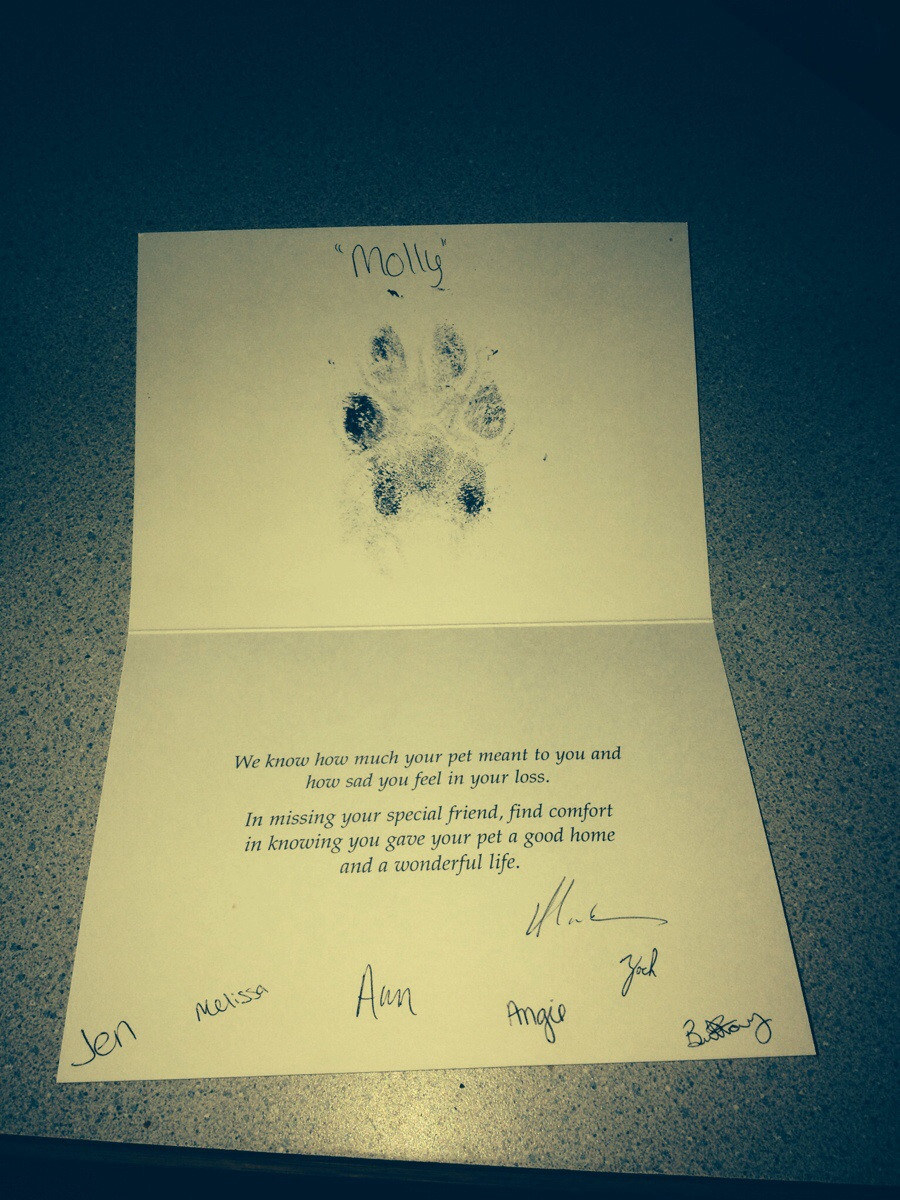 9.
These neighbors shared their wildflowers with everyone: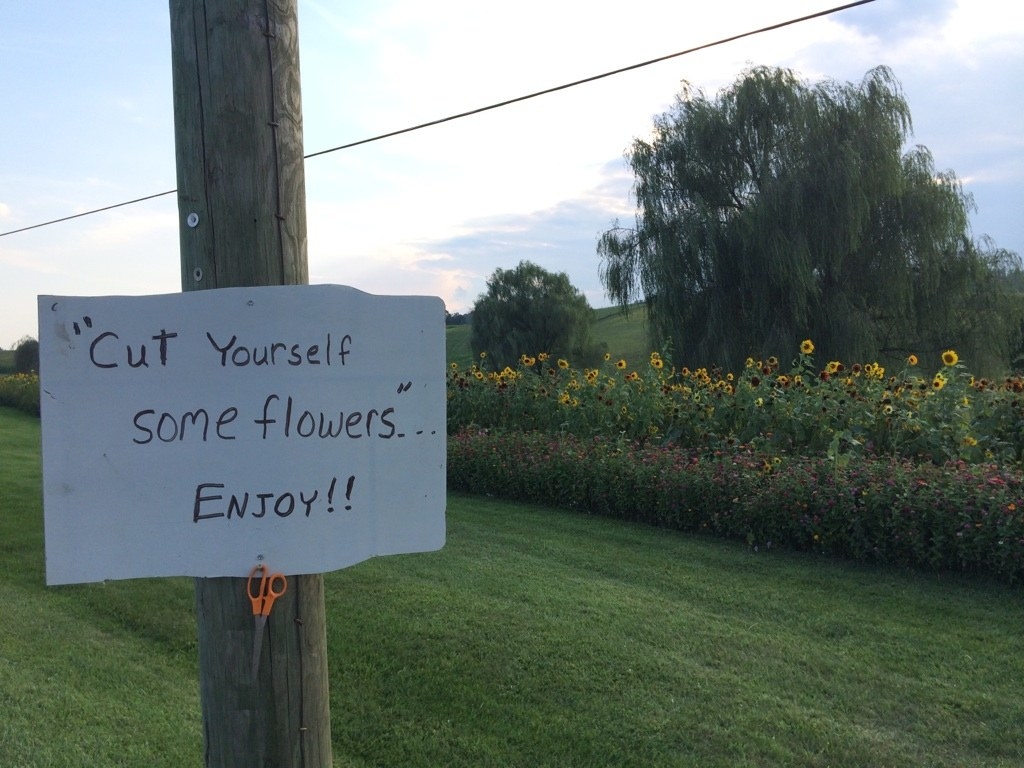 10.
This gentleman found himself completely taken by a bank branch aquarium: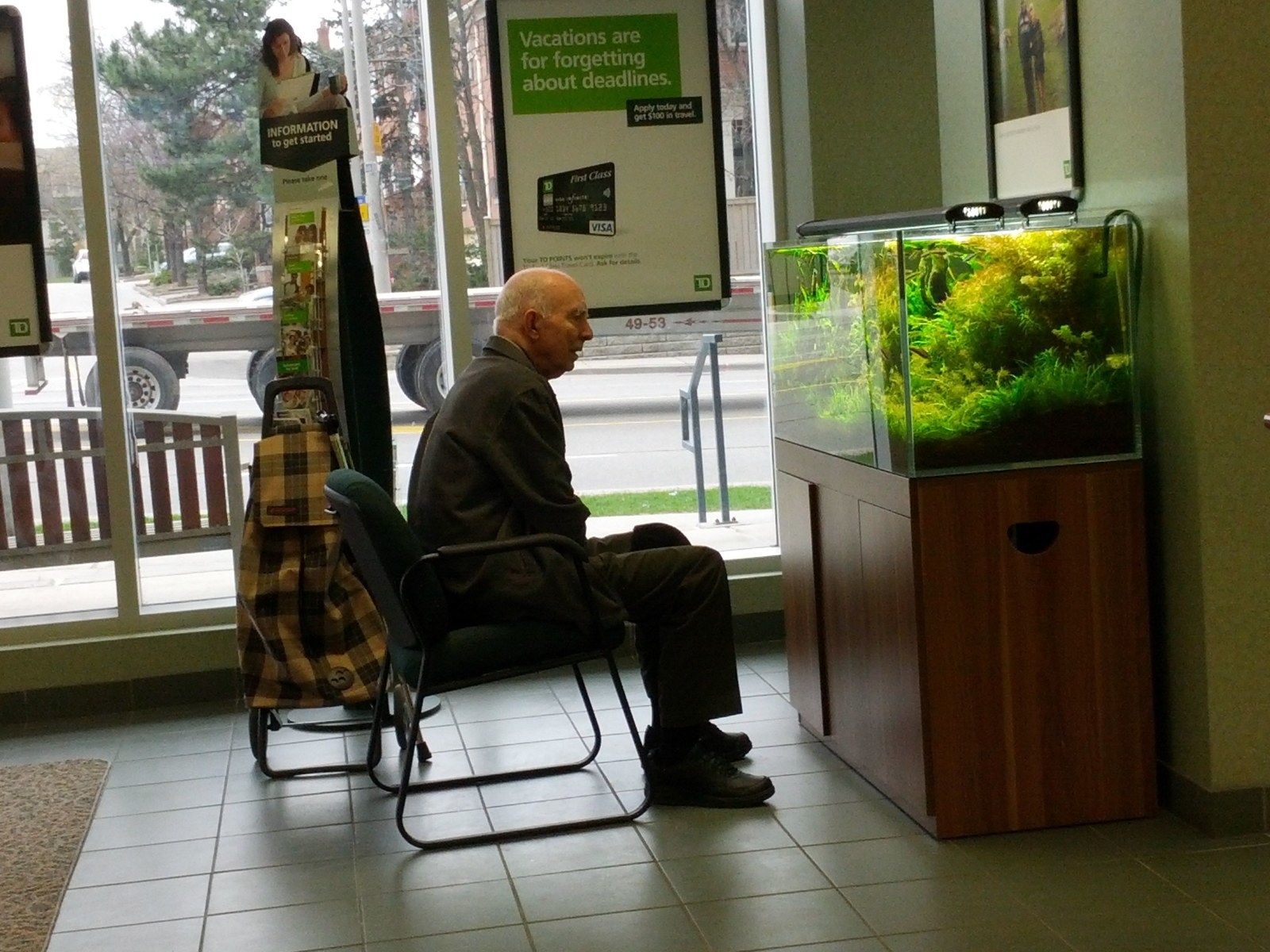 11.
This chemo nurse received a heartfelt thanks: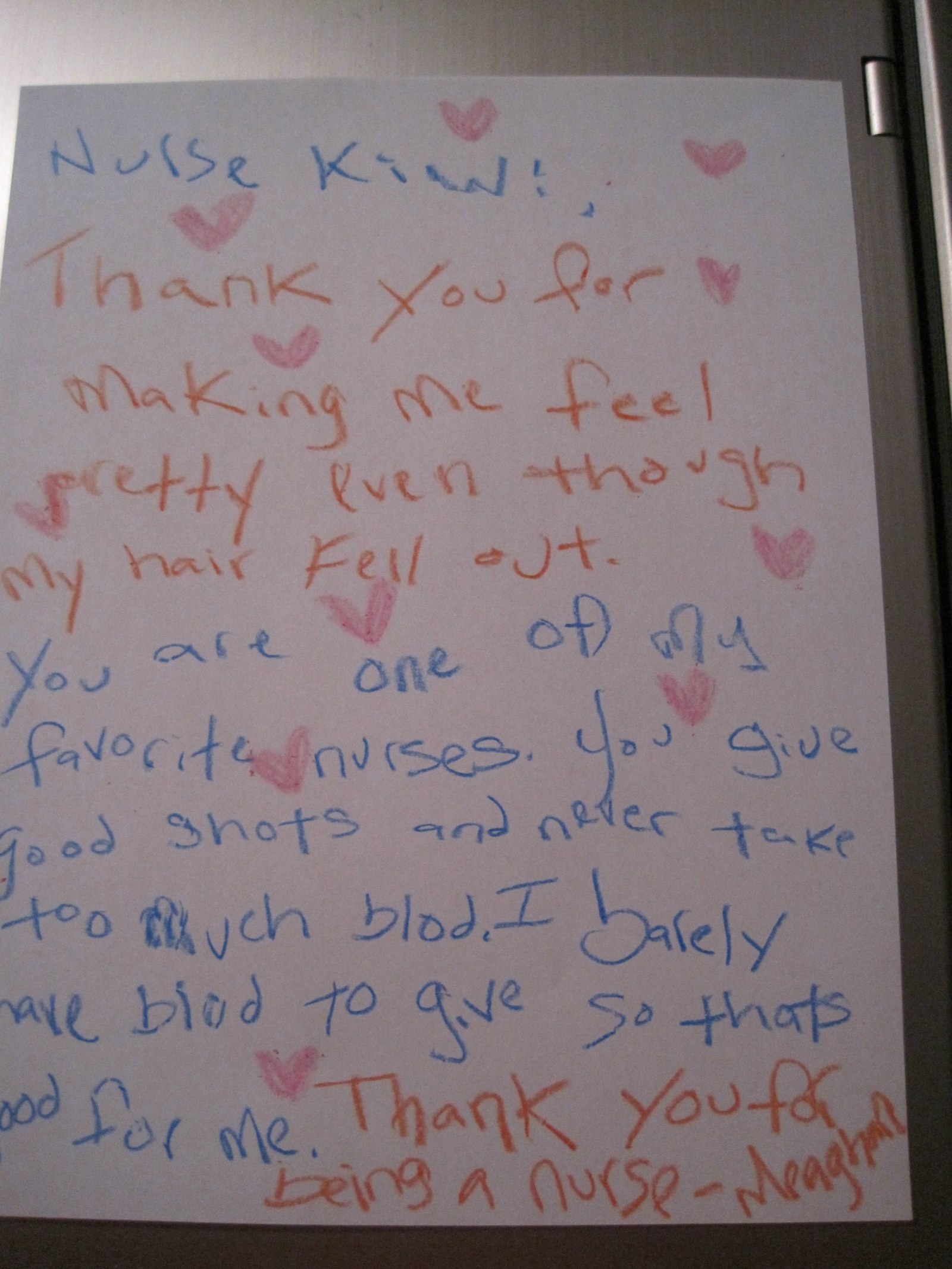 12.
This pedicurist accommodated all types of feet: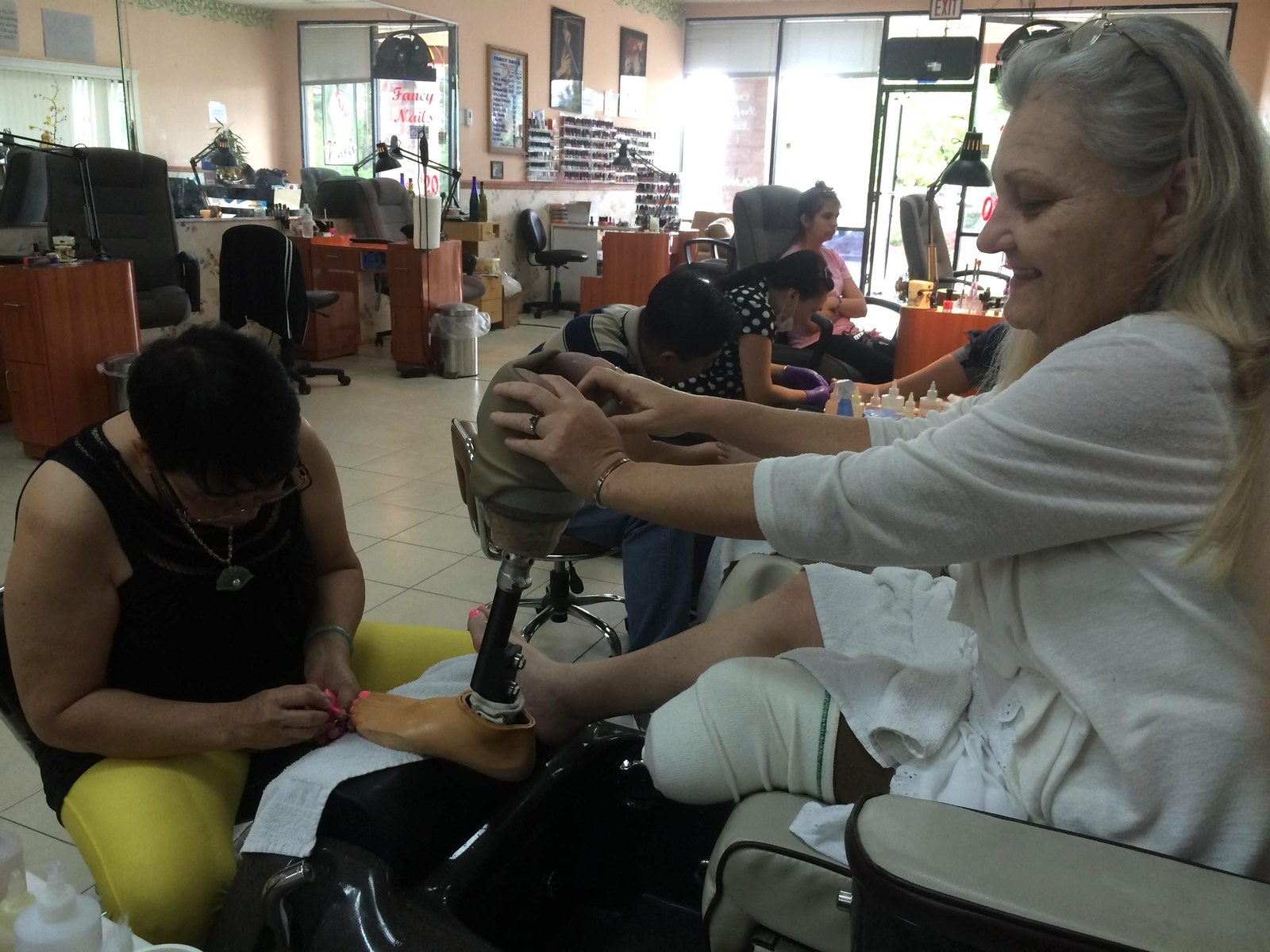 13.
This young man boldly introduced himself to the neighbors:
14.
This pilot left a happy drawing in the sky while practicing for an air show: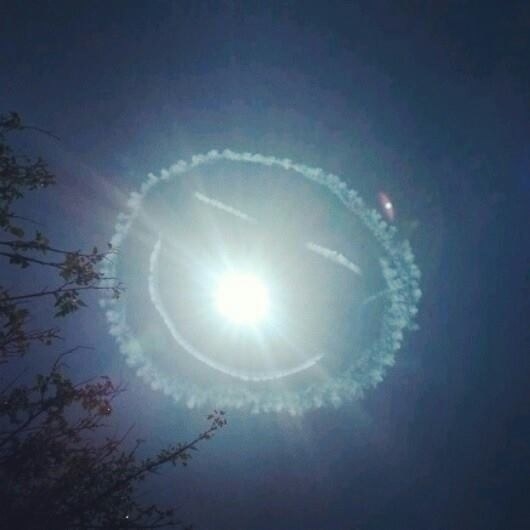 15.
This woman waited until her 100th birthday to ride a motorcycle for the first time: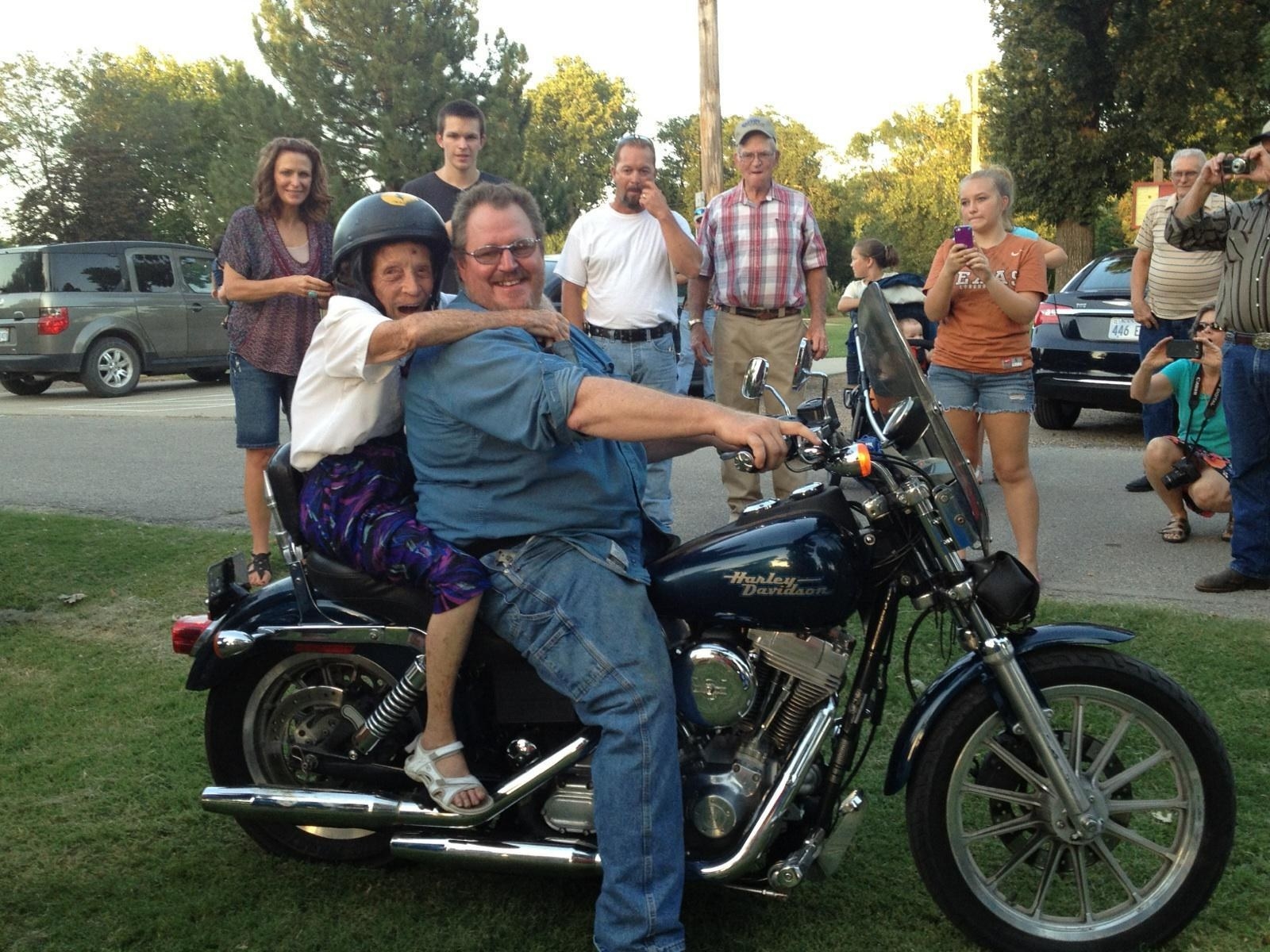 16.
These college students set up a system to walk with people who don't feel safe: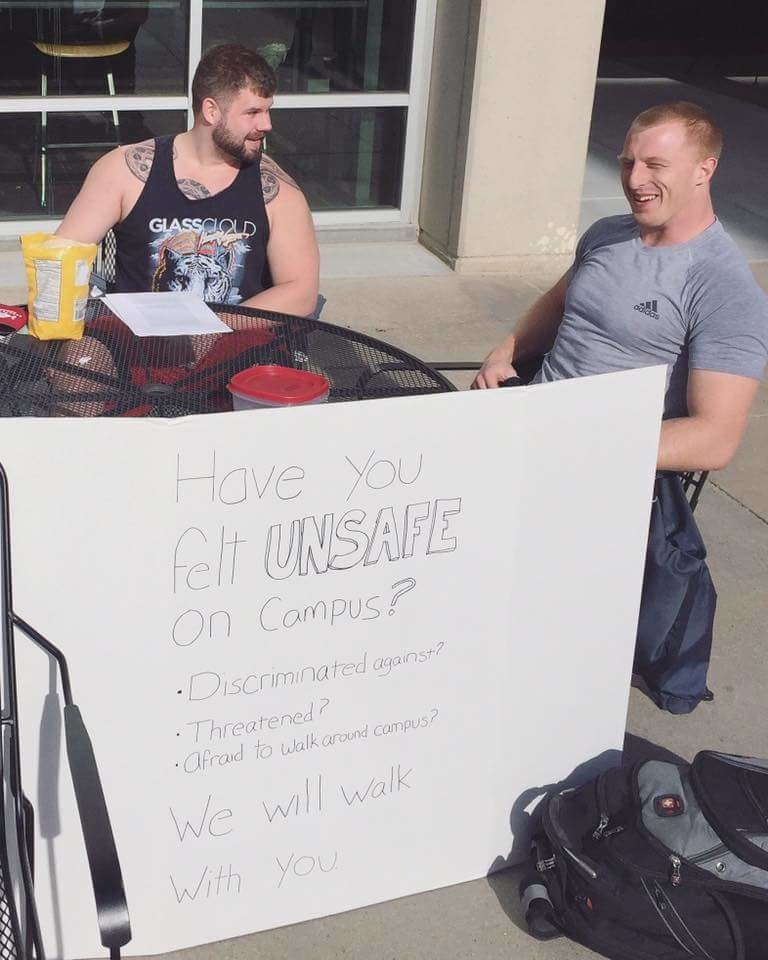 17.
The stranger shipped back a wallet he found: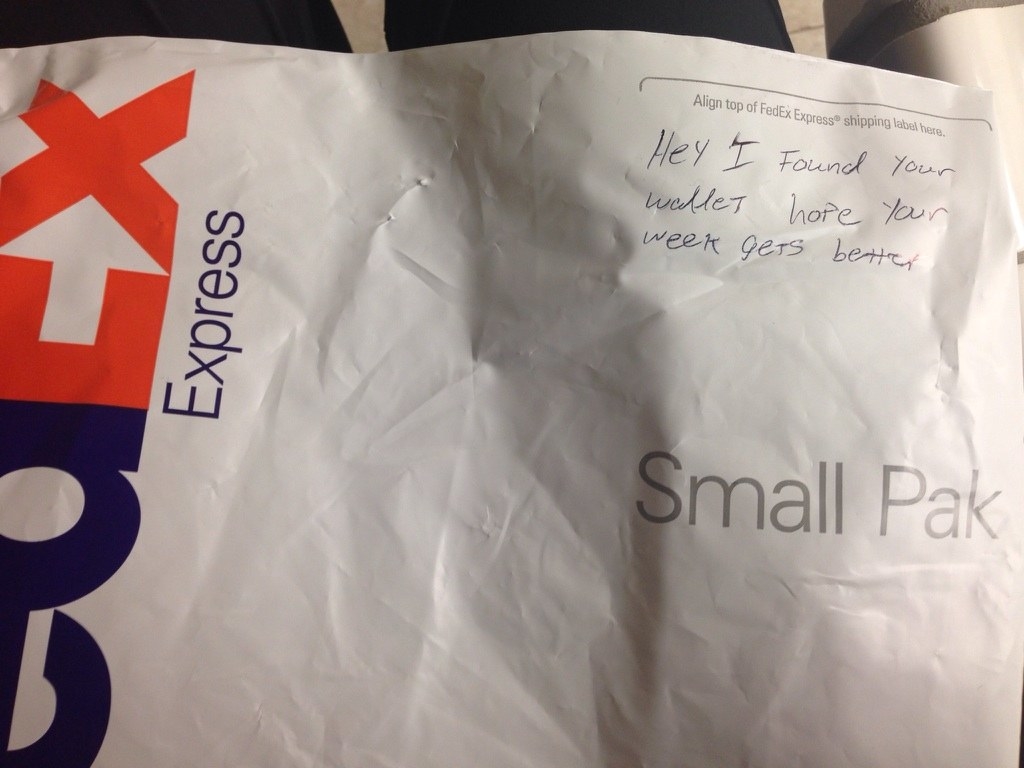 18.
This young gentleman offered to escort a man with a cane to his destination: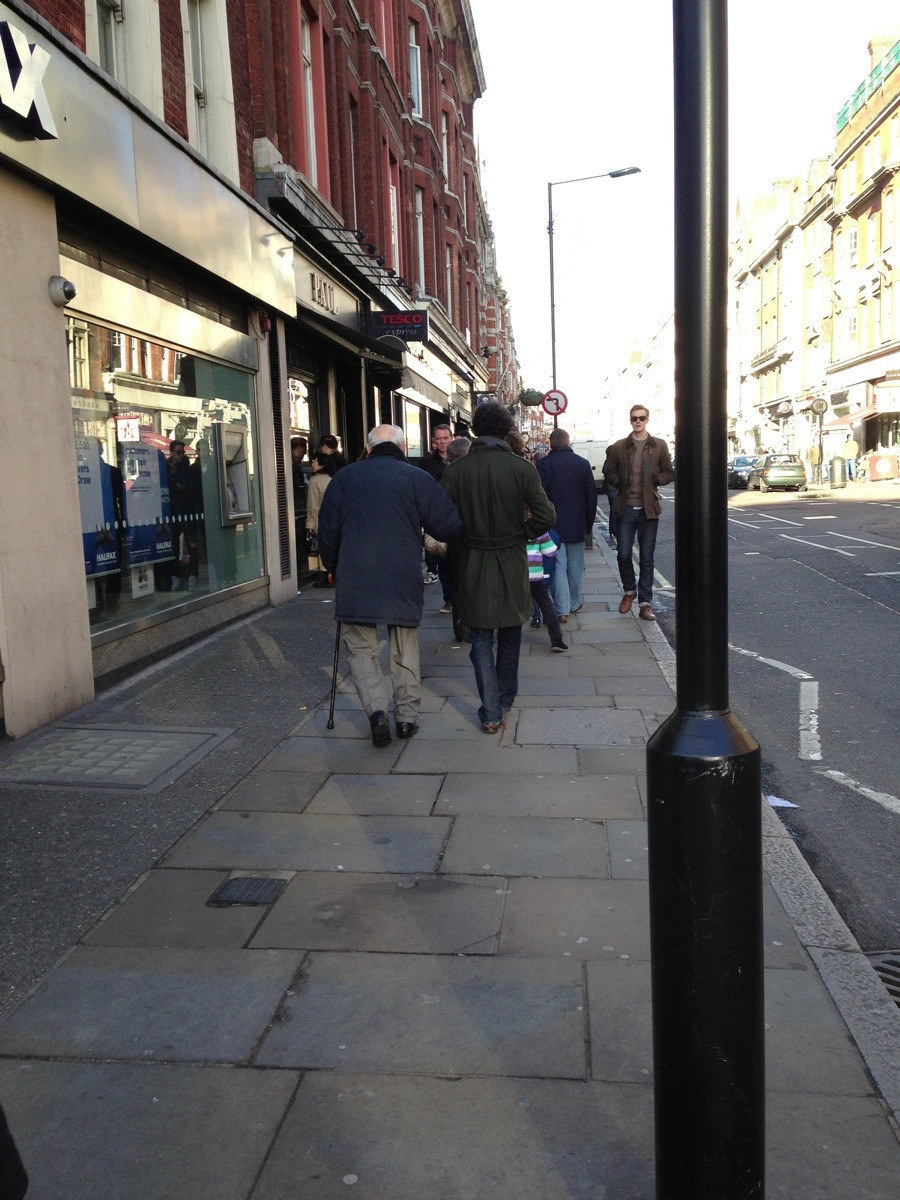 19.
And these people lined up to adopt pets that had to be evacuated from a flooded animal shelter: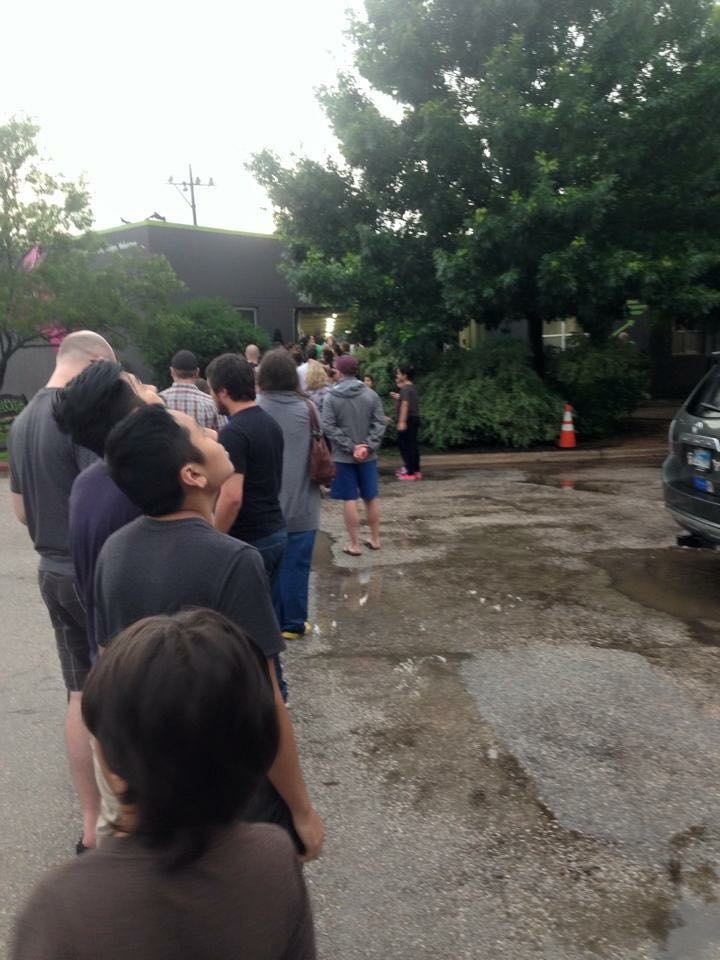 See? Things aren't always terrible!