1.
When Piper received the most hurtful insult: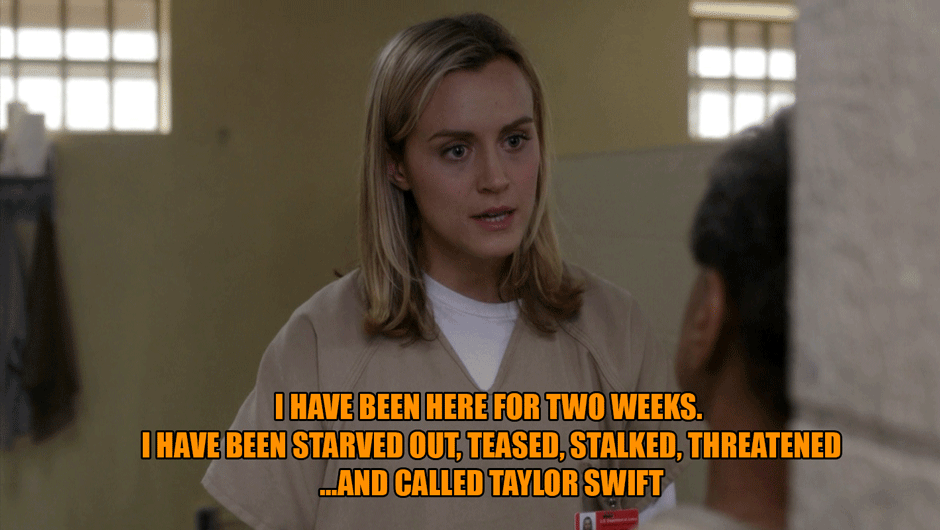 3.
When Taystee started what might be the most interesting story in the history of the world: 4.
When Angie made all of our pizza dreams come true: 5.
When this inmate unintentionally burned Piper: 6.
When Big Boo was so on brand: 7.
When Morello nailed this pop culture reference:
8.
When Piper tried her best to be religious:
9.
When Pennsatucky delivered this insult we never knew we needed: 10.
When Piper out-Pipered herself: 11.
When Maritsa and Flaca equated love to pizza: 12.
When Piper's priorities were all over the place: 14.
When Red started losing it: 16.
And when Morello revealed a lot about herself: