Snails Have Teeth Because The World Is Just One Big Acid Trip
Why does every science fact sound like a line from my nightmare journal?
It is my great displeasure to inform you that snails have teeth.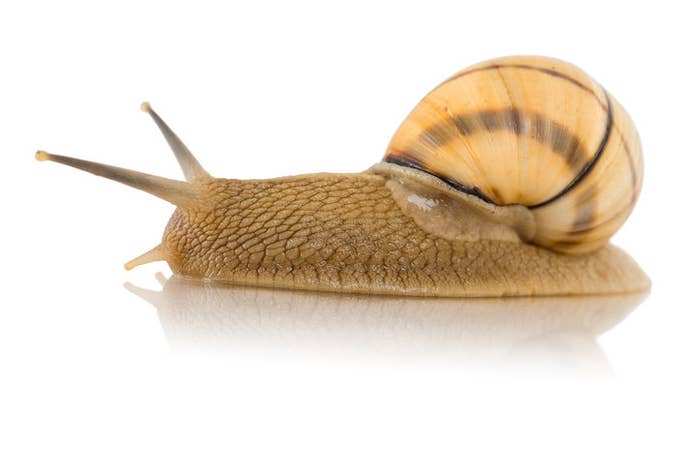 Yes, the animal that looks like a shell sneezed boogers all over itself has actual teeth! Like a shark or a human. TEETH.
Their teeth are arranged in rows along a "radula," which is sort of like a tongue.
Snails extend and retract their tooth-covered radula to take tiny bite-sized pieces of food before swallowing.
Sorry that the world we live in is a never-ending tunnel of horrors.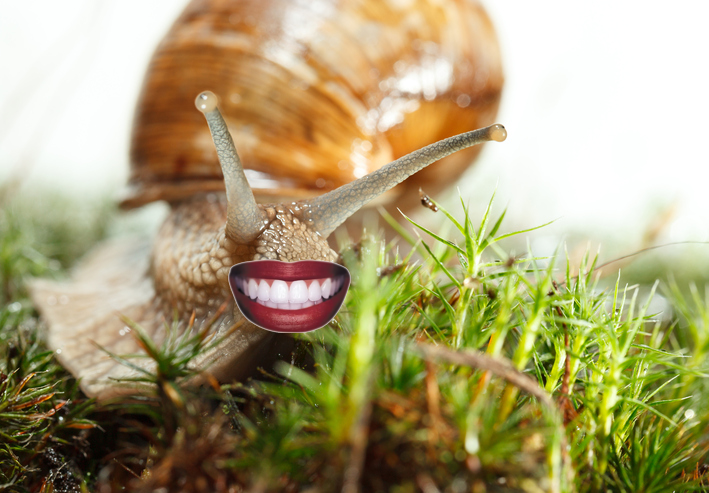 Oops. Something went wrong. Please try again later
Looks like we are having a problem on the server.
Complete this sentence: Snail teeth _____.