David Ortiz excels at hitting, like when he reached out to poke a two-run single Wednesday night to give Boston an early lead.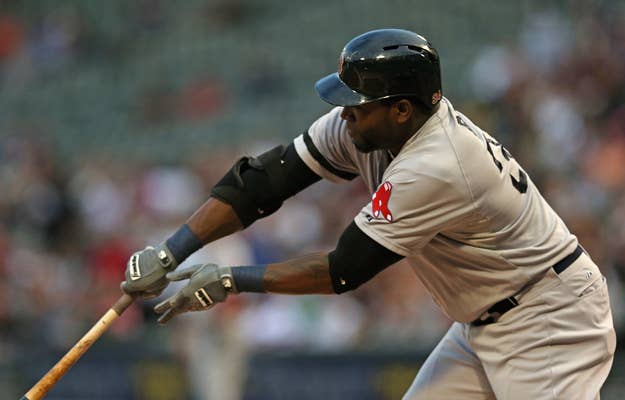 That's a 78-mph curveball that Ortiz poked the other way. Not a bad piece of hitting, but that's why Ortiz is making $14 million this season.
What Ortiz is not paid for is his ability to steal bases, since he'd only swiped 11 in 1,860 games career games. Wednesday night, he made that 12.
Via mlb.mlb.com
That's now one for every 155 games he's played — and this was the first time he'd ever stolen third base.
Just look at all those wonderfully confused White Sox fans in the background, knowing the improbable reality they've just collectively stared down.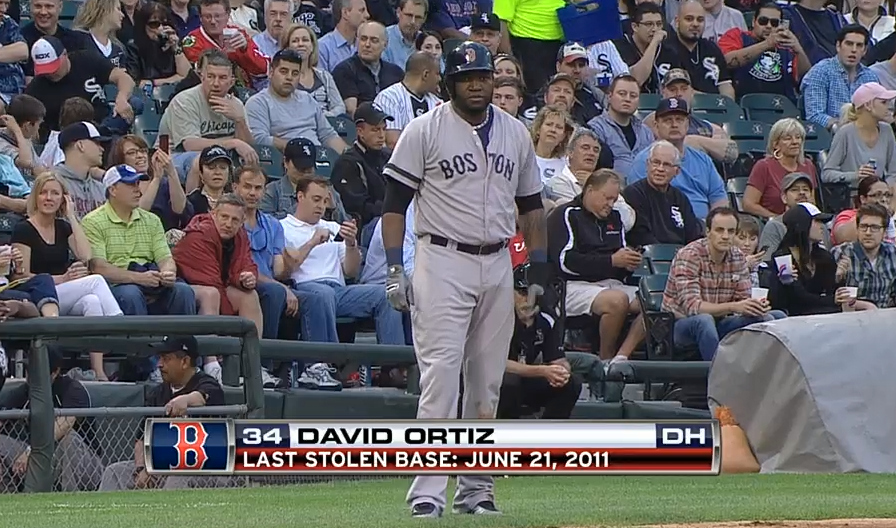 Here was the last time Ortiz stole any base, back in June 2011. A little lighter on his feet then? Perhaps.
Via mlb.mlb.com
During the pitch right before the steal, you get the sense Ortiz is really checking to see if the defense is expecting anything. Satisfied with the alignment, he sets his plan in motion.
With a 3-2 count, the only risk comes if the batter strikes out. Then, Ortiz might be a dead duck at third. NO MATTER, OFF HE GOES.
Well, the batter is so stunned, he stands there as strike three sails on by. However, the catcher is also equally stunned, ergo no throw, ergo MISSION ACCOMPLISHED.
So David Ortiz may have always been slower than molasses ...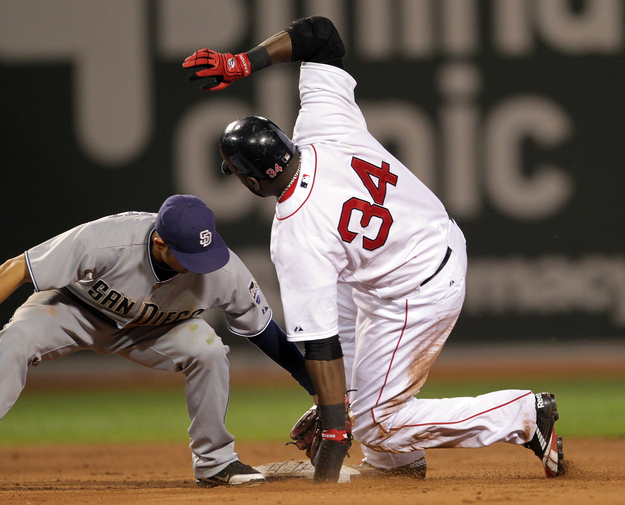 ... but these tires still have some tread where it counts.