As the Red Sox faced the bleak fate of losing the first two games of the ALCS at home, all but assuring an early playoff exit to Detroit, their bats suddenly awoke and produced a dramatic 6-5 win that rocked Fenway Park and tied the series up.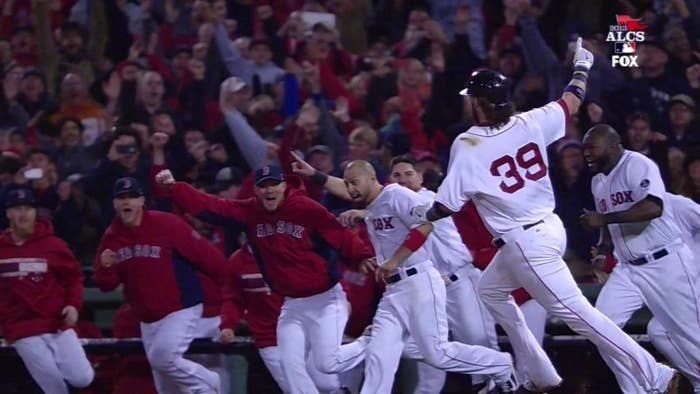 Down 5-1 in the bottom of the eighth, David Ortiz launched a grand slam into the right field Red Sox bullpen to tie the game.
Via wapc.mlb.com
Fenway Park lost its collective marbles, and an iconic Boston sports moment was made.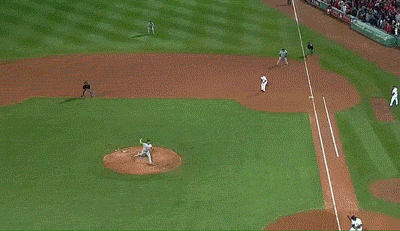 Within seconds, the BPD officer was jumping in joy as Torii Hunter flipped over the wall became a legend.
Meet Steve Horgan, the most recognizable cop in Boston.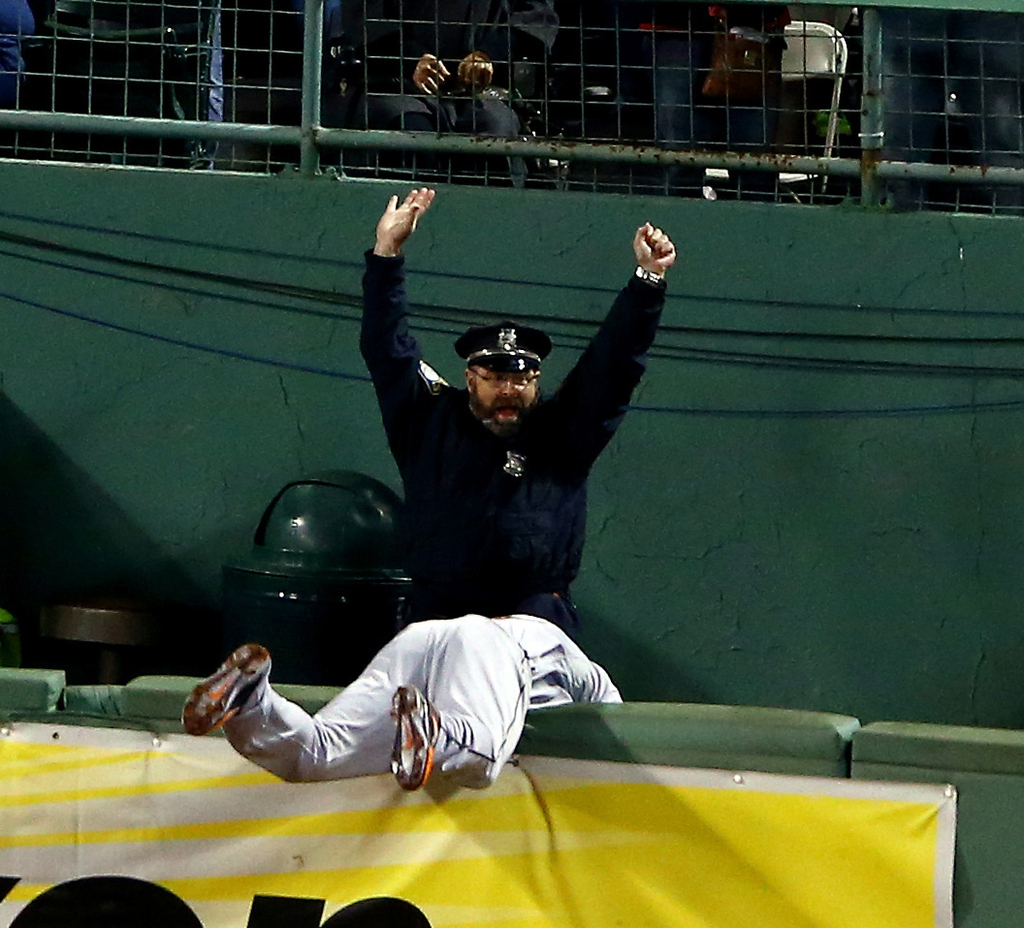 And the sight of Hunter going over the wall as Fenway celebrated became its own moment that won't ever be forgotten.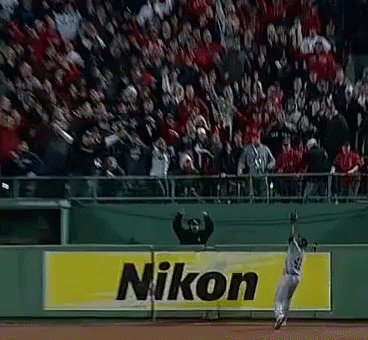 Here it is in super slo-mo.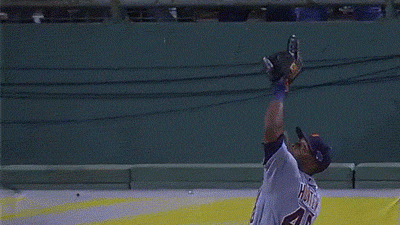 Hunter was close, but you can see from his eyes that here he knows, as the ball is already passing by, that it's all for naught.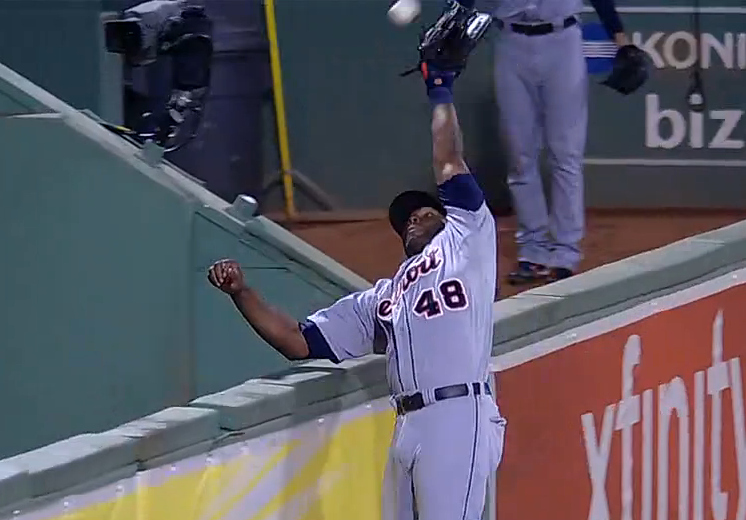 Fast-forward to the bottom of the ninth, the game is still tied and the winning run stands on second. Jarrod Saltalamacchia hits a foul ball to the first base side and Prince Fielder muffs it.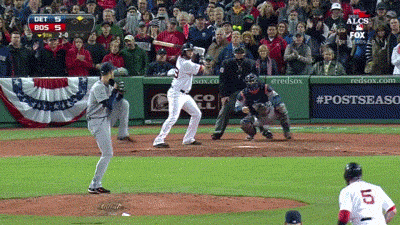 He tries to argue it was fan interference, but Foul Ball Kid sets him straight right away.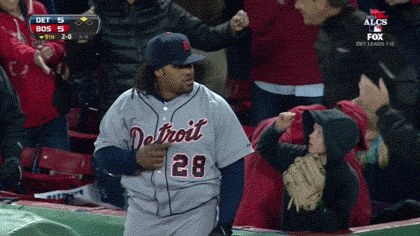 And the umpires did get the call right. The ball clearly hit the outside of Fielder's glove and not because any spectators' hands were in the way.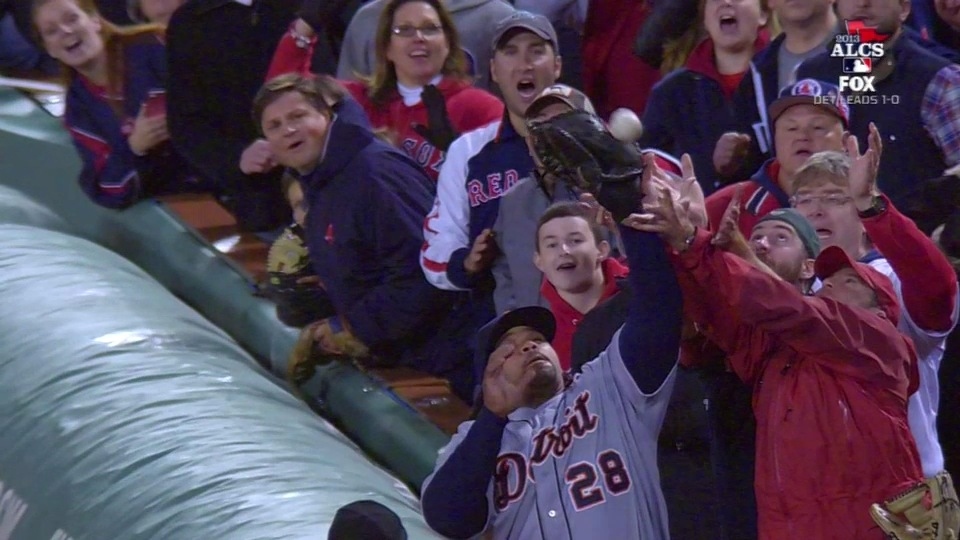 FOUL BALL KID 1, PRINCE FIELDER 0.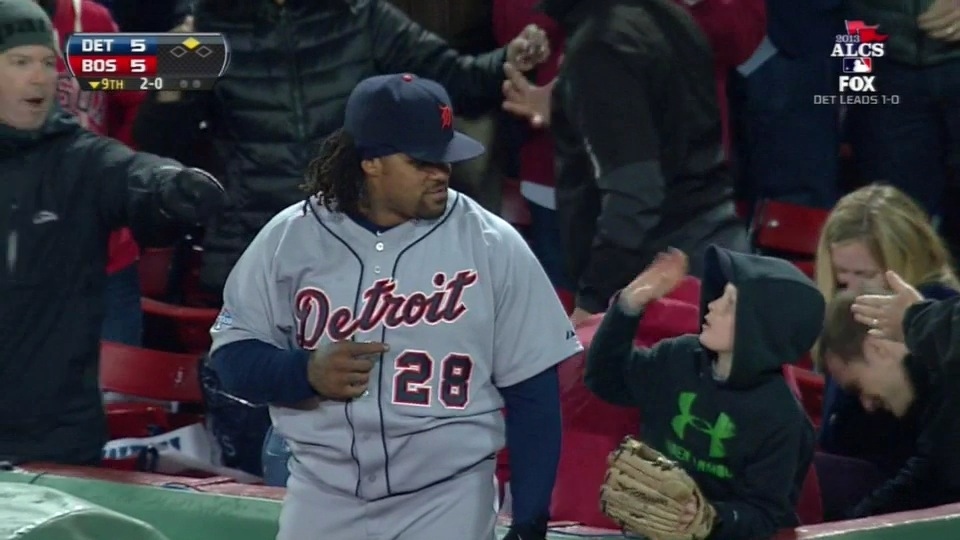 Suddenly, the game had its second insta-celebrity.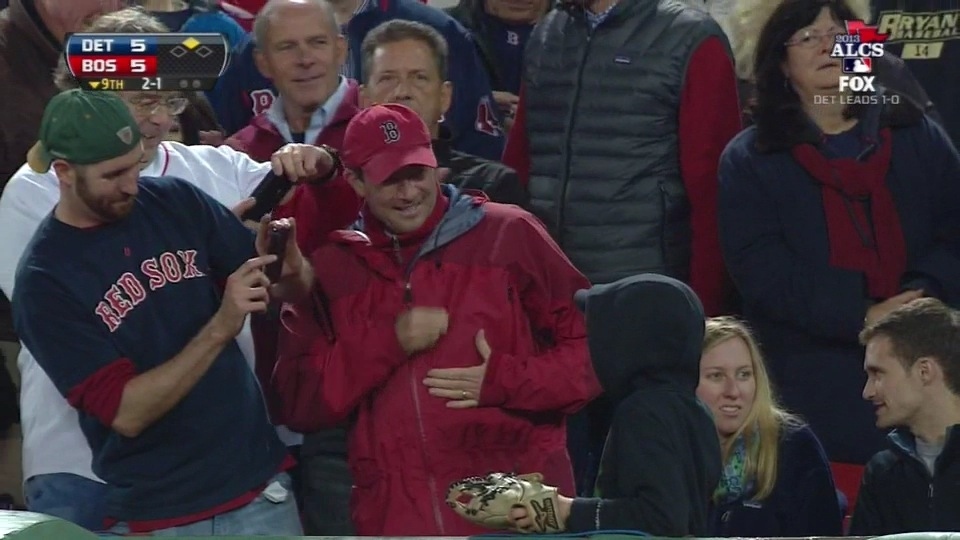 The next pitch was wild, which moved up Jonny Gomes to third base. After that, all Saltalamacchia had to do was smack an easy opposite-field single for the victory.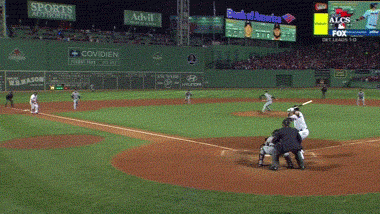 After the game, Steve Horgan even got to meet with Red Sox owner John Henry.
The ALCS is now tied 1-1, Boston has found new life, and the series shifts to Detroit for Game 3 on Tuesday afternoon. Game on.
Via wapc.mlb.com