In the Always Important Game 5™, Patrick Kane got Chicago on the board just before the first intermission by sneaking in behind the Boston defenders and tapping one by Tuukka Rask.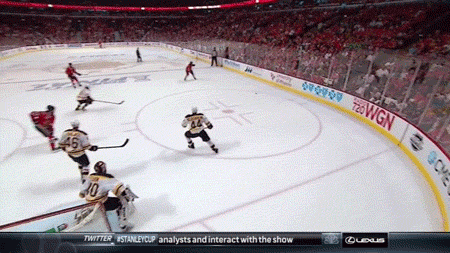 Boston tried to keep up the defensive pressure on Chicago, even once plays were whistled over.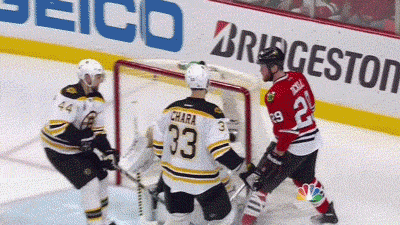 Kane then scored again when the puck bounced off the side of the net and right to his stick's backhand side.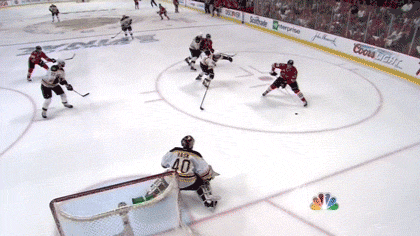 Also, this photo of the goal — Kane watching the puck sail by Task's sprawled body — is amazing.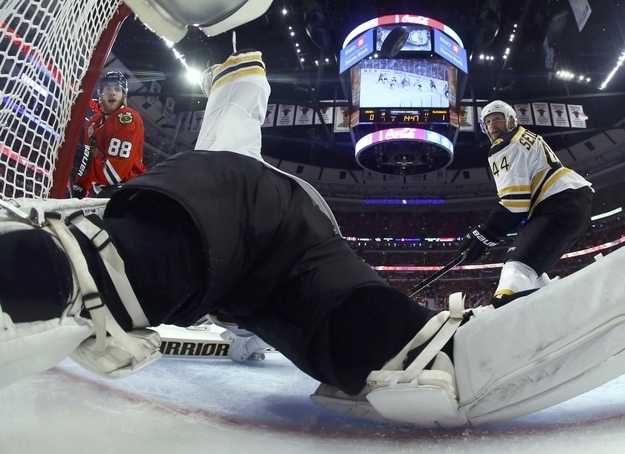 Zdeno Chara cut the deficit in half with this laser that screamed by Corey Crawford's high glove side.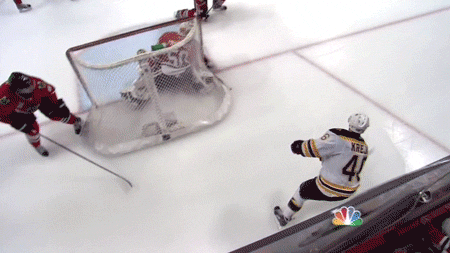 Crawford didn't really have a chance on such a howler, and the Bruins looked like they may have regained some momentum.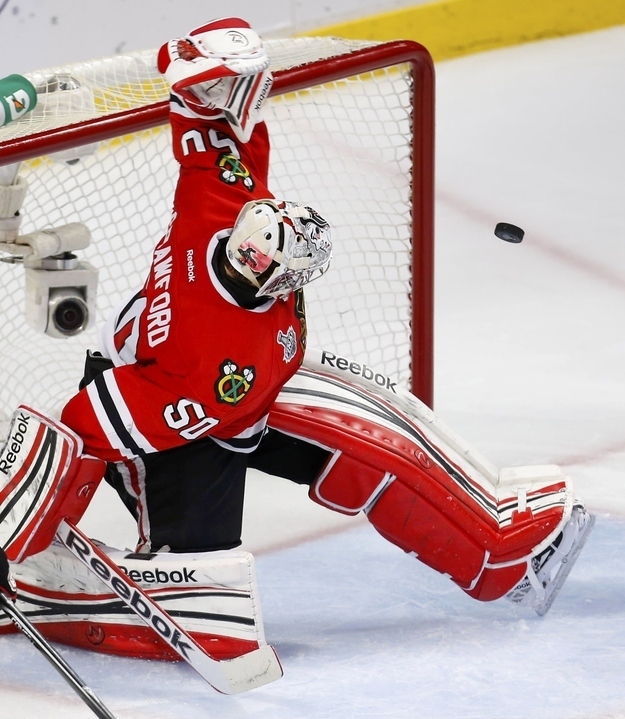 Both teams were actually shorthanded, roster-wise, during the third period. Boston's Patrice Bergeron was taken to the hospital for tests, and Chicago's Jonathan Toews didn't play the entire final period after suffering this hit from Johnny Boychuk.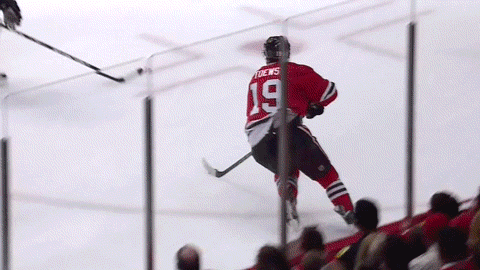 But Boston couldn't break through against Corey Crawford and Chicago put the game away with an empty-netter with 14 seconds to go. Milan Lucic was not pleased with this turn of events.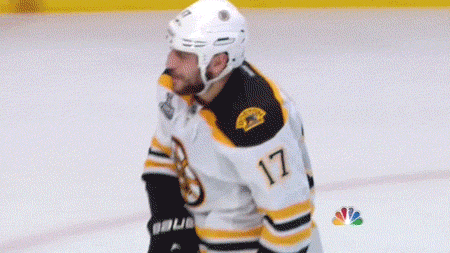 Game 6 is Monday night in Boston. For the Bruins, it's about staying alive. For Chicago, it's for the Stanley Cup.