 Sequels aren't ever supposed to eclipse their forebears, but with a medal in the Sochi Olympics, Jamaica's two-man bobsled team might make everyone forget Cool Runnings ever happened. (OK, that will NEVER HAPPEN, but you get the point.)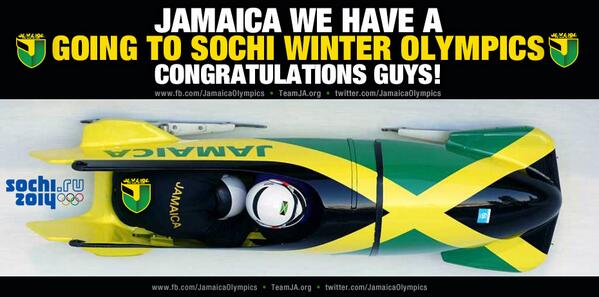 After missing the last two Winter Olympics, Jamaica's bobsledders were determined to return to competition this February in Sochi. So 46-year-old Winston Watts, who had already competed on three prior Olympic bobsled teams, was pulled out of retirement in 2010. He is nearly a decade older than any other bobsledder in Olympic history, and he had been living not in Jamaica but in Wyoming, where he was working at an oil field. Oh, and this years-long effort to qualify was overseen by Jamaica Bobsleigh Federation president Dudley "Tal" Stokes ... who was one of the original 1988 Jamaican bobsledders whose story Cool Runnings is based on.
Pretty good story, right? Unfortunately, the team's chances of medalling at the Games is likely slim-to-none, but the United States did win its first gold medal in four-man bobsled in 62 years when the Vancouver Olympics rolled around four years ago. Point is, bobsled can be a slightly more unpredictable sport than some of its Olympic brethren.
And as long as Watts and teammate Marvin Dixon can keep their times in contention, anything can happen.