Yasiel Puig, the Cuban prospect whom the Dodgers signed to a $42 million contract last year, was tearing up the minors when Los Angeles called him up to make his debut last night. It went pretty well.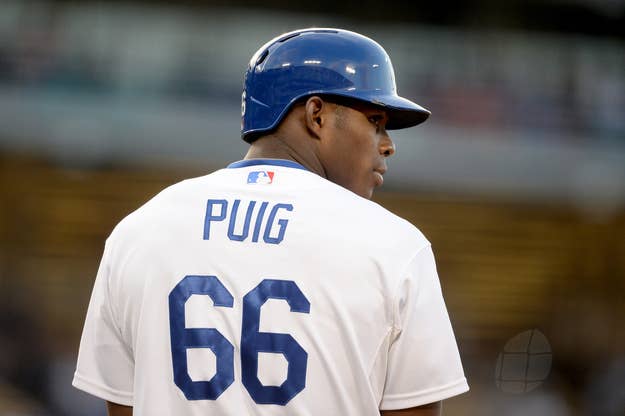 First, Puig led off the game with a single, his first big-league hit.
Your first career hit on a 78-mph changeup falling out of the zone? Well done, new guy.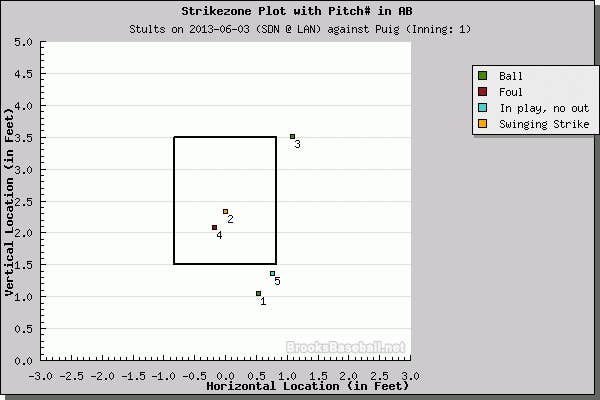 A few innings later, Puig's second hit made Padres first baseman Kyle Blanks look very bad.
You got anything else, meat? Maybe AN INSANE GAME-ENDING DOUBLE PLAY? Oh, fine.
Enjoy this display of baseball one more time because a 200-foot, game-ending cannon strike should be fully appreciated every time.
But this really is the best angle, so be sure to get hydrated and stay seated in a safe place before directing thine eyes upon such beauty.
Soooo, the runner was out, right? (A: Close, but yes.)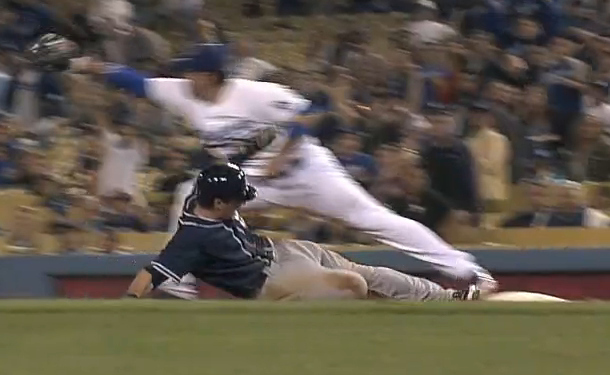 Game over, man. GAME OVER.
Be sure to watch the whole sequence because then you get to hear Vin Scully say, "There is one happy Cuban!" and you wouldn't want to miss that.
Via wapc.mlb.com
BONUS FACT: Puig hails from Cienfuegos, Cuba, which was represented for decades by the beloved Cienfuegos baseball team. Its rallying call: "The pace of the elephant is slow, but crushing!"