Sunsoft / Eric Sams for BuzzFeed

Publisher: Sunsoft Year: 1988

You got credit if you typed "Master Blaster," but you and I know that's not quite right, don't we?

Via Sunsoft

Hudson Soft / Eric Sams for BuzzFeed

Publisher: Hudson Soft Year: 1983

Also known as "Dynablaster." A heartwarming story of a man and his bomb. Fun for the whole family.

Via Hudson Soft

Nintendo / Eric Sams for BuzzFeed

Publisher: Nintendo Year: 1985

Nana and Popo had a long vacation before they resurfaced in Super Smash Bros. Melee (2001) for GameCube.

Via Nintendo

Hudson Soft / Eric Sams for BuzzFeed

Publisher: Hudson Soft Year: 1988

Master Higgins, I presume?

Via Hudson Soft

Nintendo / Eric Sams for BuzzFeed

Publisher: Nintendo Year: 1985

You wanted to say Tecmo Bowl, didn't you? Did you say Tecmo Bowl? I'm a computer, I can't tell.

Via Nintendo

Activision / Eric Sams for BuzzFeed

Publisher: Activision Year: 1989

Never played this one, but it appears to be about a man-bear who fights Egyptian gods with a chain? No? It's chess? OK.

Via Activision

Nintendo / Eric Sams for BuzzFeed

Publisher: Nintendo Year: 1985

But did you have it with the Robot Operating Buddy, tho?

Via Nintendo

Milton Bradley / Eric Sams for BuzzFeed

Publisher: Milton Bradley Year: 1990

In which we are led to believe that there was a Time Travel Research Center in Milton Bradley's corporate headquarters in the late 80s.

Via Milton Bradley

Nexoft / Eric Sams for BuzzFeed

Publisher: Nexoft Year: 1981

"Includes game save memory feature." Man, those were the days, amirite?

Via Nexoft

HAL / Eric Sams for BuzzFeed

Publisher: HAL Year: 1989

LoLo was a pioneer in the "block pushing" platformer genre, but you already knew that didn't you?

Via HAI
Can You Guess These Old School Nintendo Games Just By Their Covers? (HARD MODE)
You're not up to this challenge.
Erm, maybe you should go take the NORMAL mode?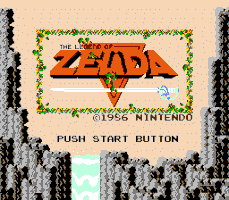 Maybe you need more practice.
You got a few right, but maybe you should start at the NORMAL mode and come back when you're ready?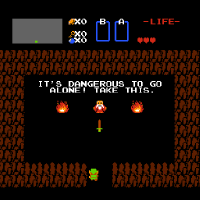 You know a lot of Nintendo games, but you're not quite a Nintendo master yet!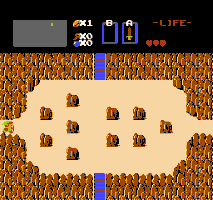 You are a Nintendo master!
You have nothing left to prove. Go forth and rule the land.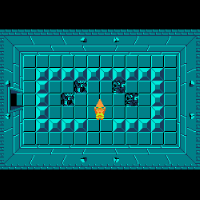 Was this a little too tough? No worries. Take it back to *NORMAL MODE* and lick your wounds.