1.
Roasted Shrimp Salad With Pancetta and White Beans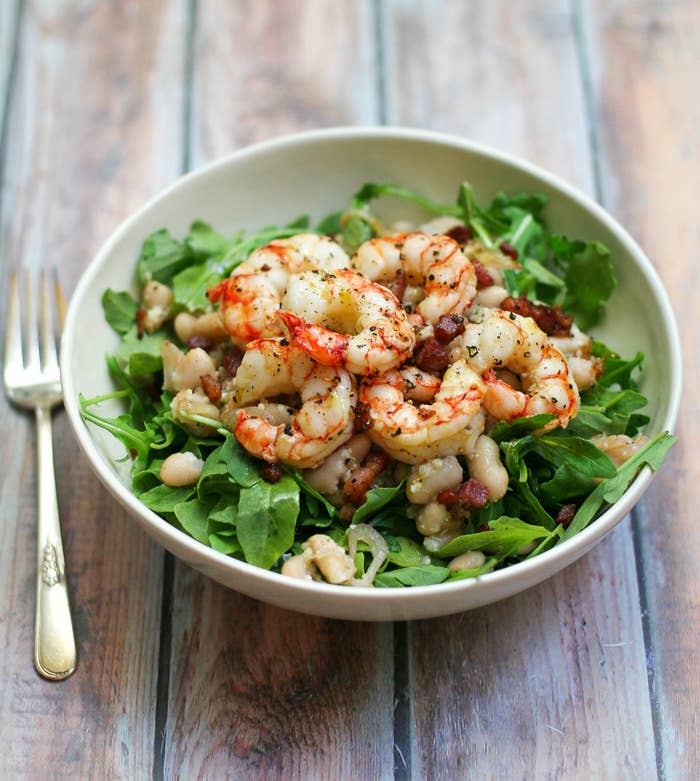 2.
Strawberry Caprese Farro Salad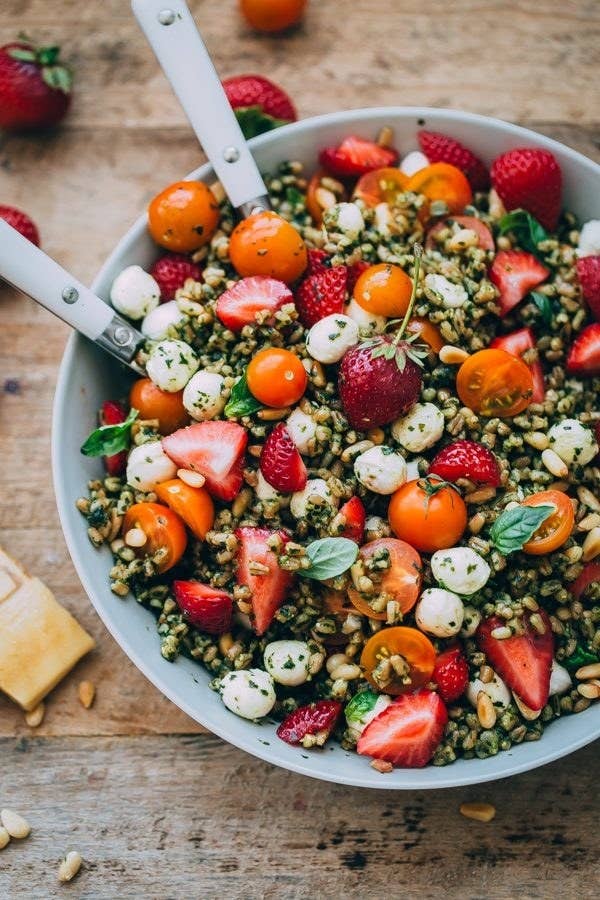 3.
Teriyaki Chicken Salad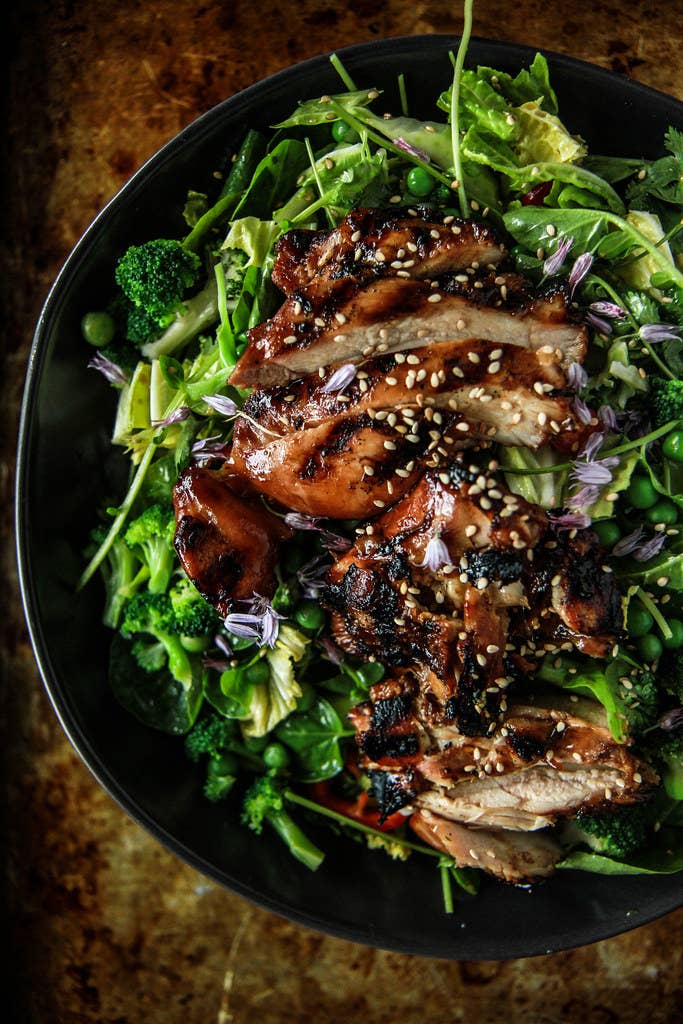 4.
Farro Salad With Summer Vegetables
5.
Basil Goat Cheese Pasta Salad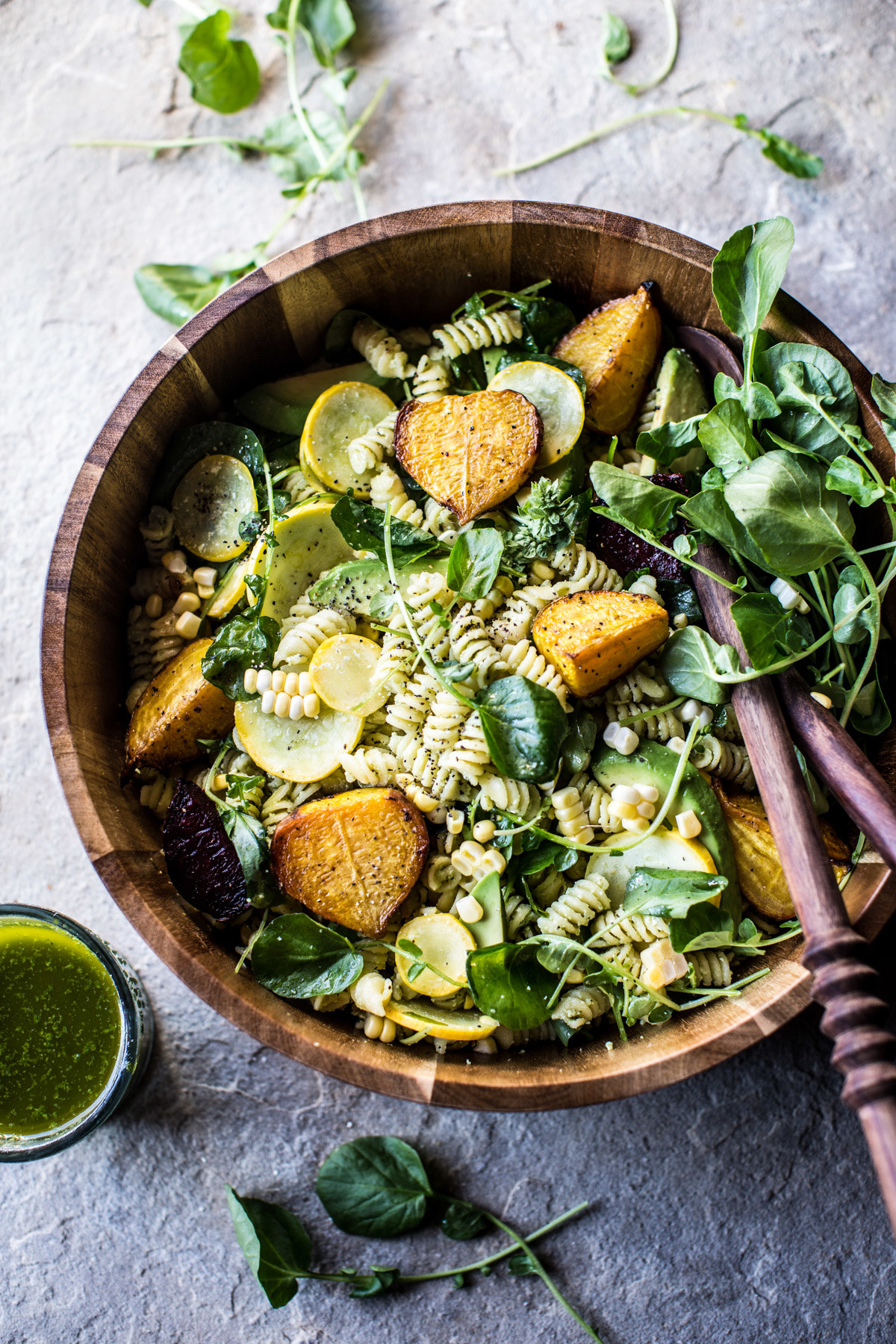 6.
Grilled Chicken and Goat Cheese Salad With Blackberry Vinaigrette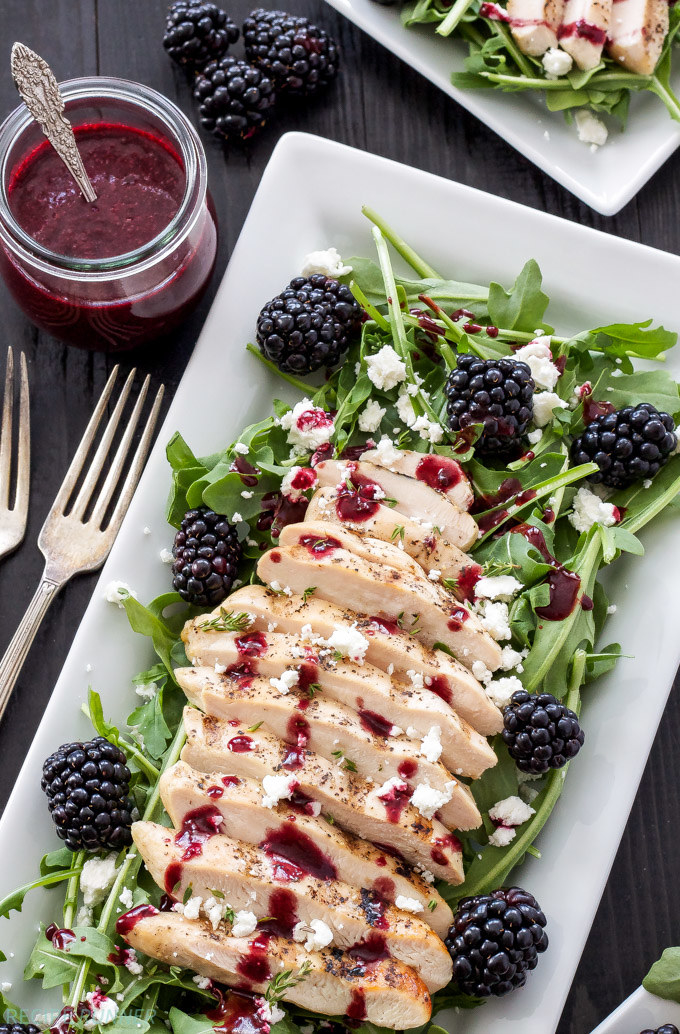 7.
Almond-Crusted Goat Cheese, Peach, and Fig Salad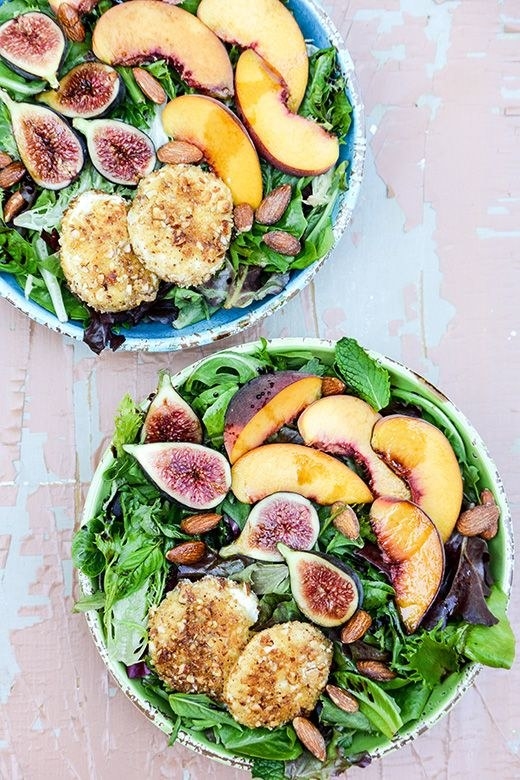 8.
Skinny Chicken and Avocado Caesar Salad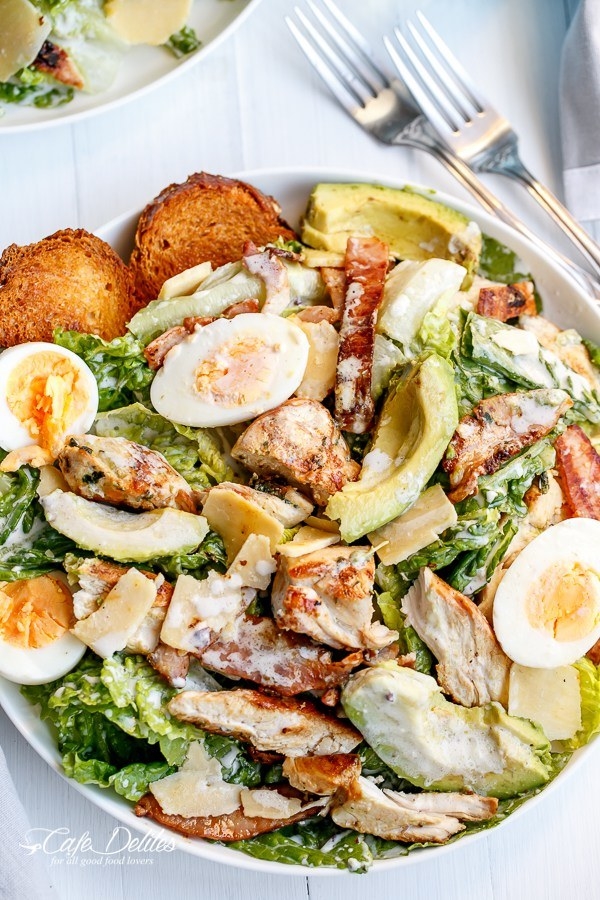 9.
Vietnamese Chicken Salad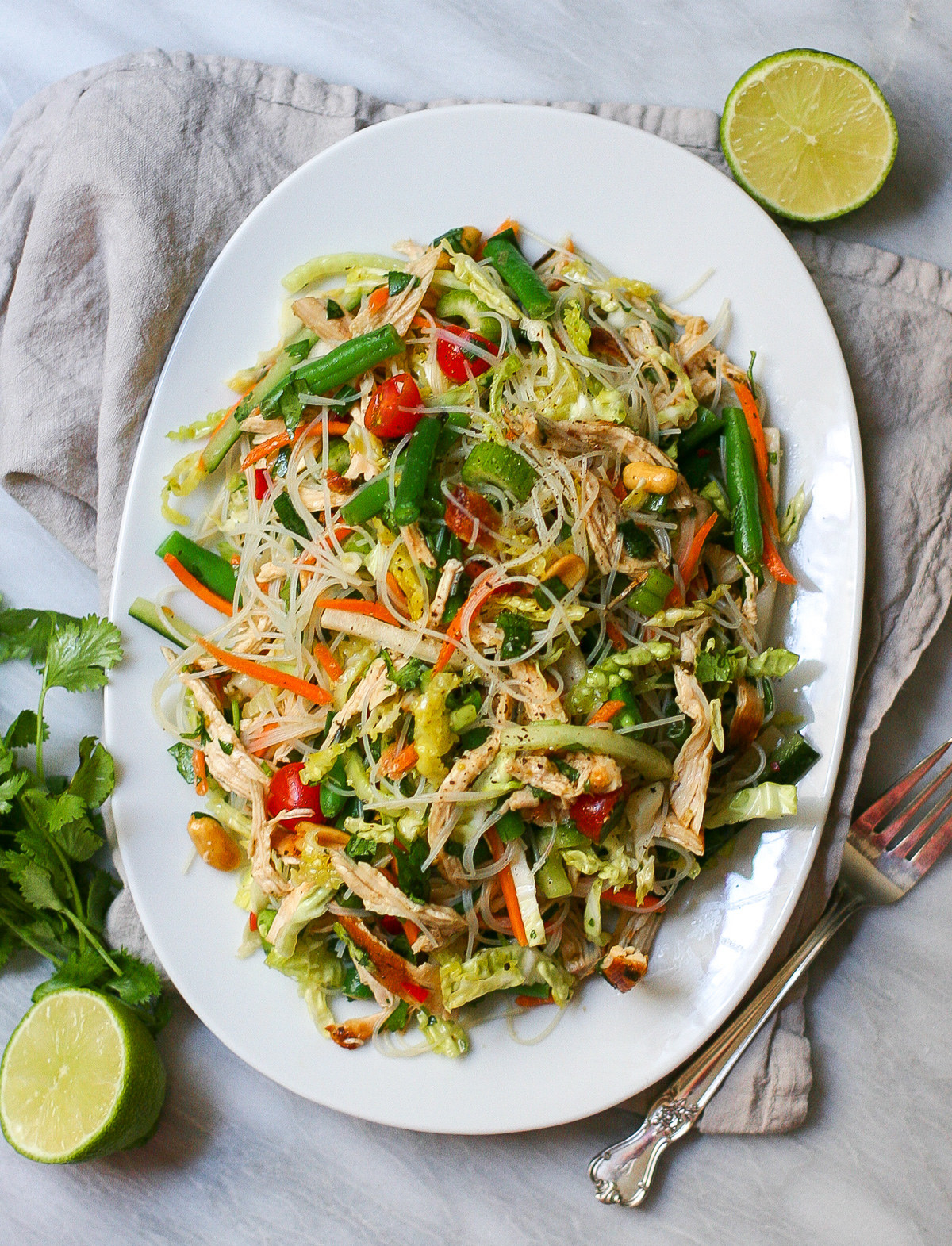 10.
Chicken Chop Salad With Creamy Mango Vinaigrette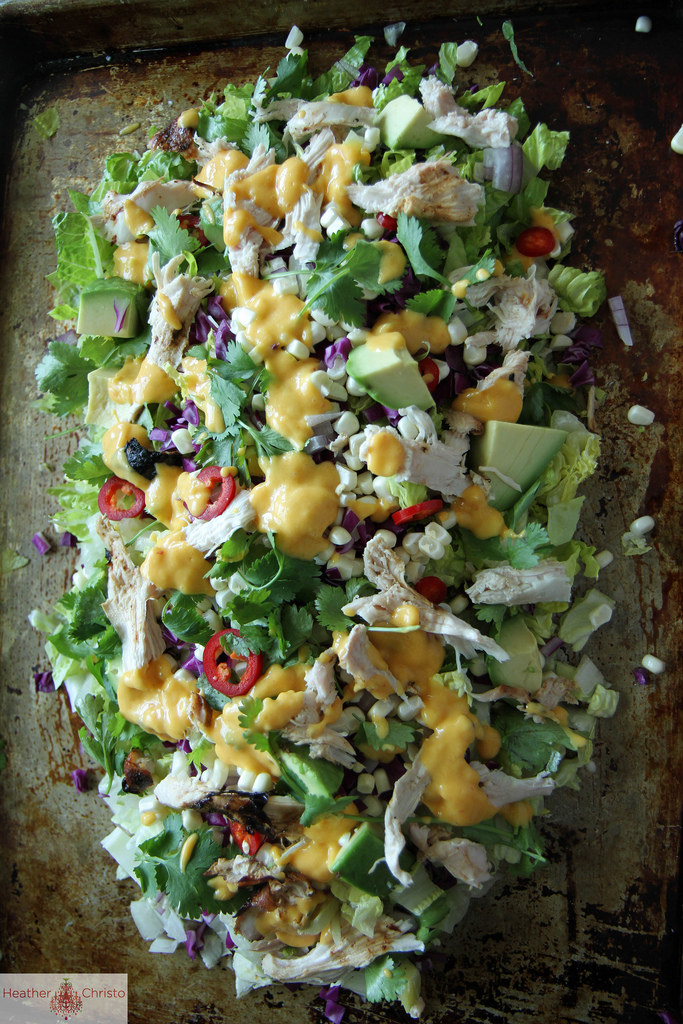 11.
BLT Salmon Salad With Green Goddess Dressing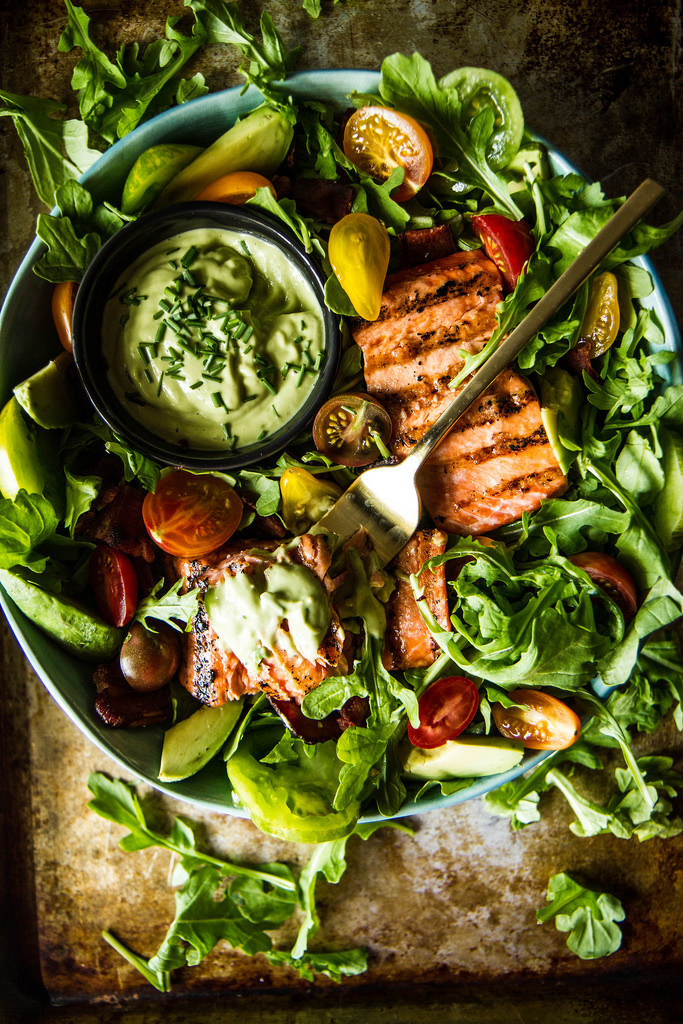 12.
Rosemary Blue Cheese Chicken Salad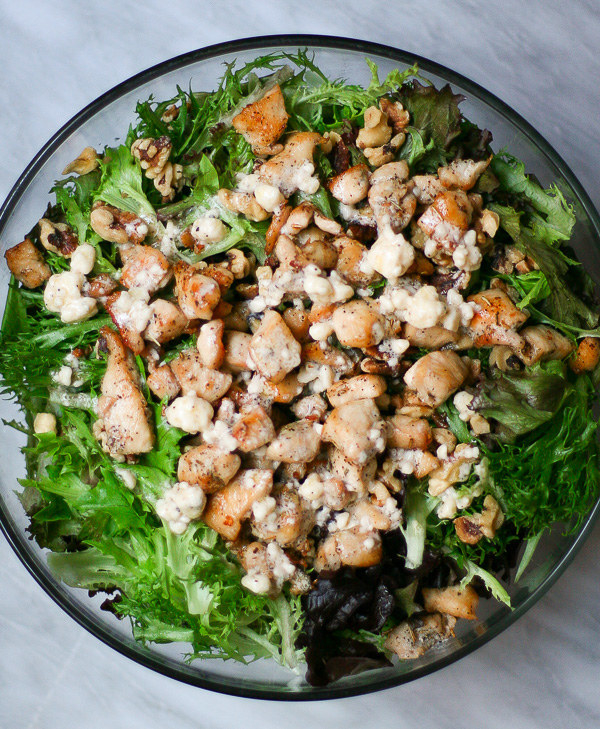 13.
Seared Ahi Tuna With Chimichurri Sauce, Arugula, and Avocado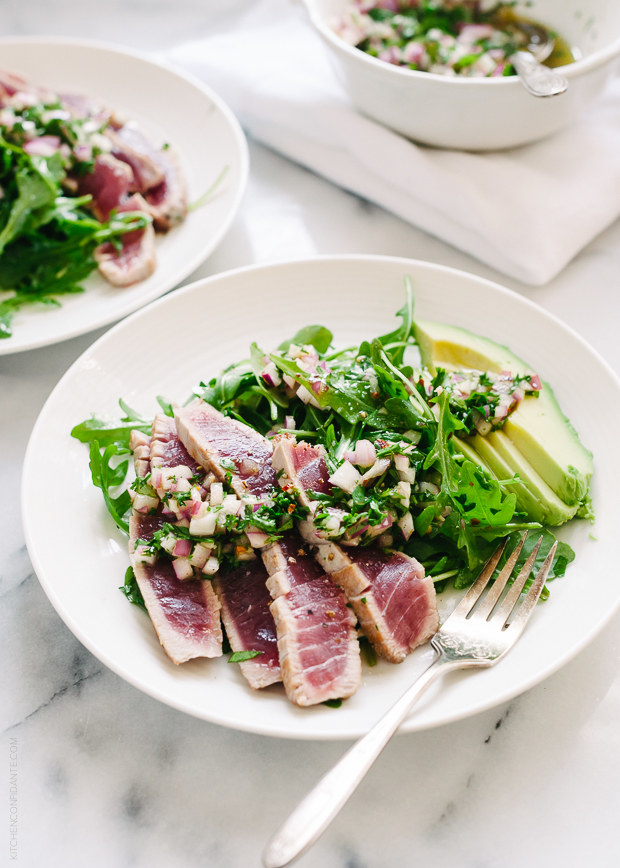 14.
Farro Salad With Spicy Chickpeas and Sumac Vinaigrette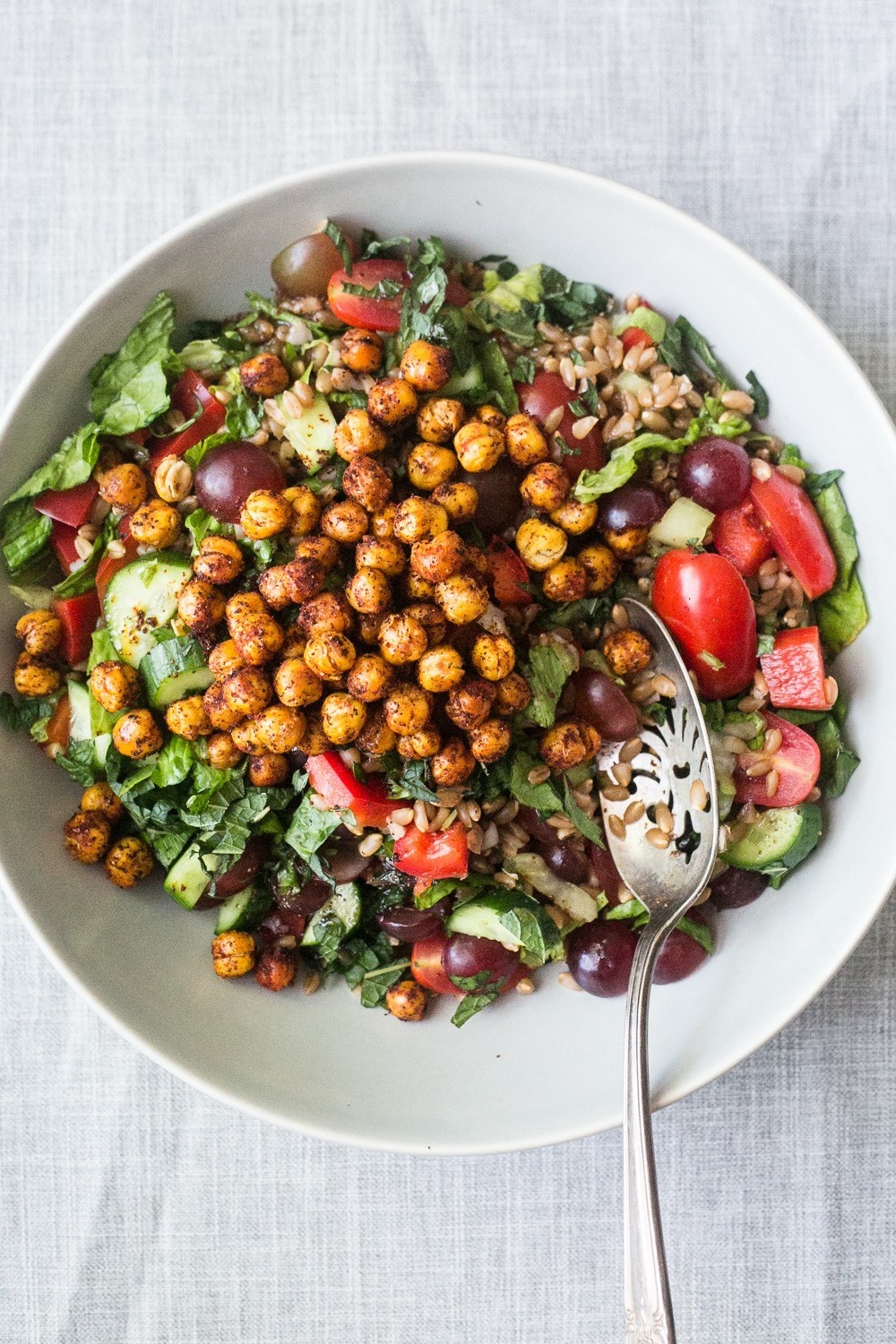 15.
Charred Kale Caesar Salad With Honey Chipotle Chicken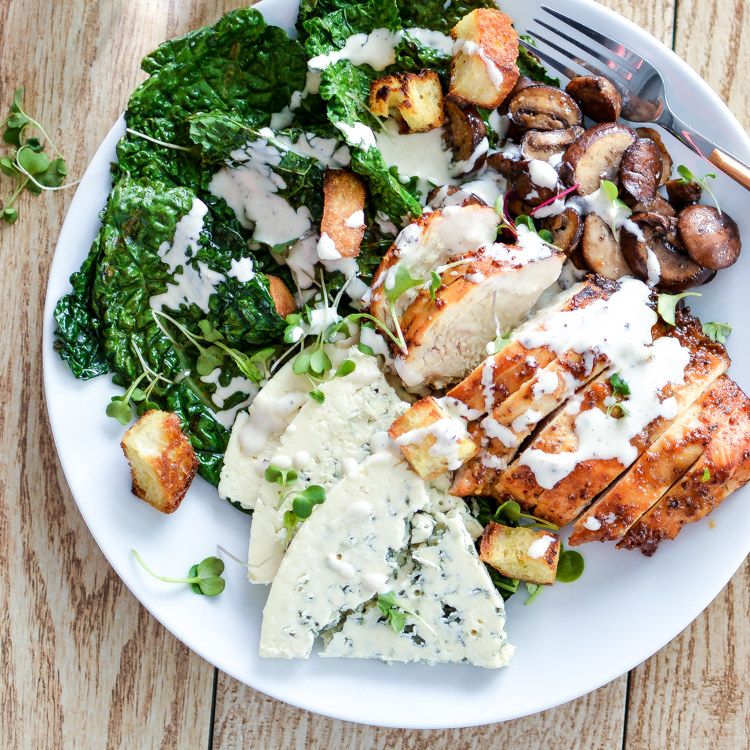 16.
Mediterranean Salad With Crispy Chickpeas and Hummus Dressing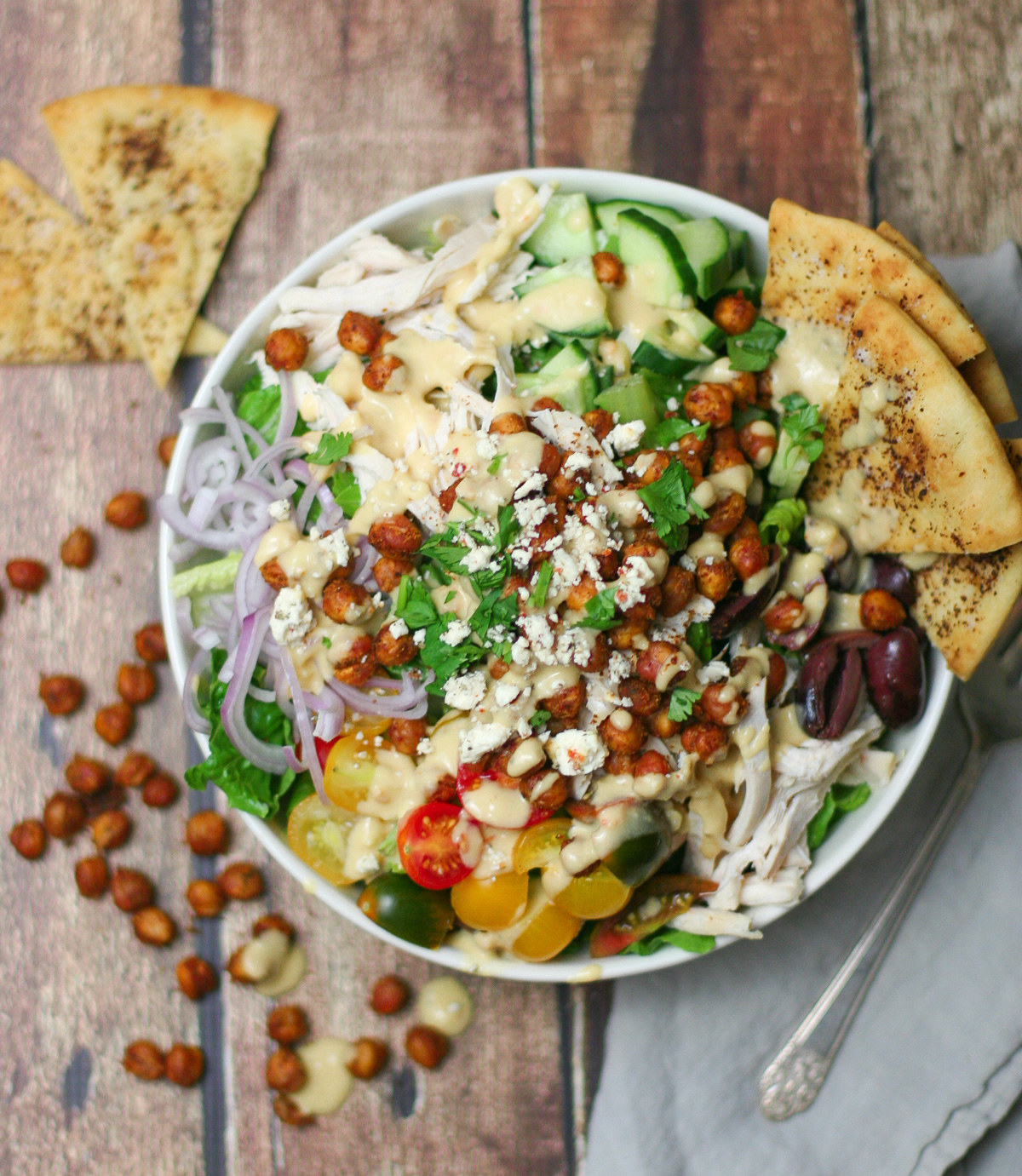 17.
Chicken Enchilada Salad With Caesar Dressing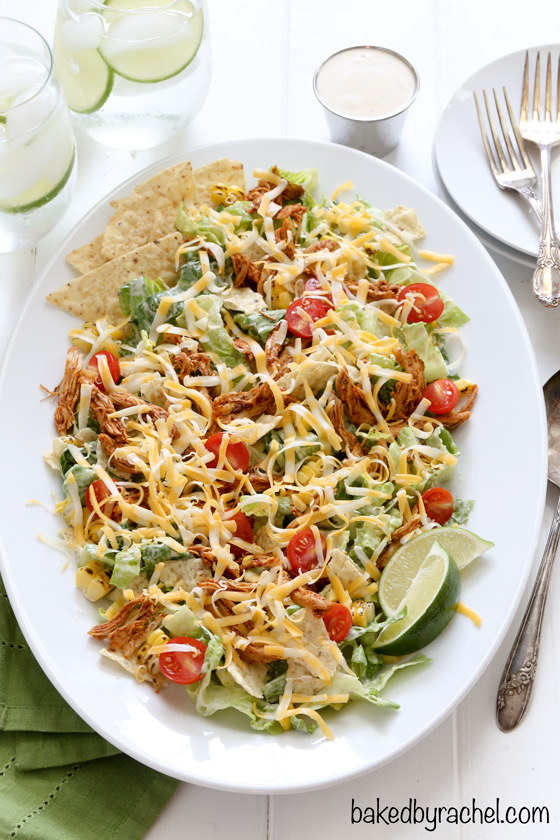 18.
Salmon, Quinoa, and Kale Salad
19.
Grilled Chicken and Orzo Salad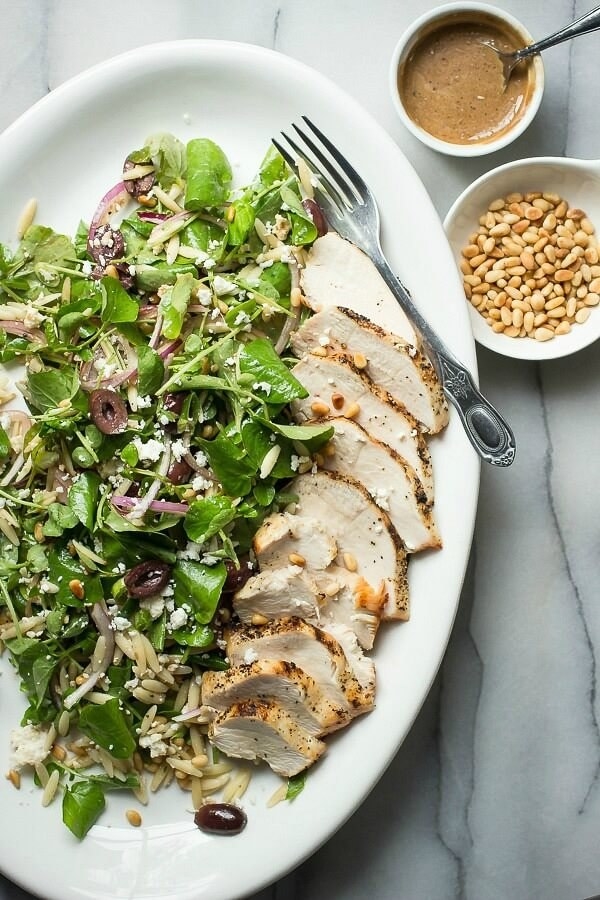 20.
Grilled Peach Kale Salad With Honey Almond Clusters and Crispy Prosciutto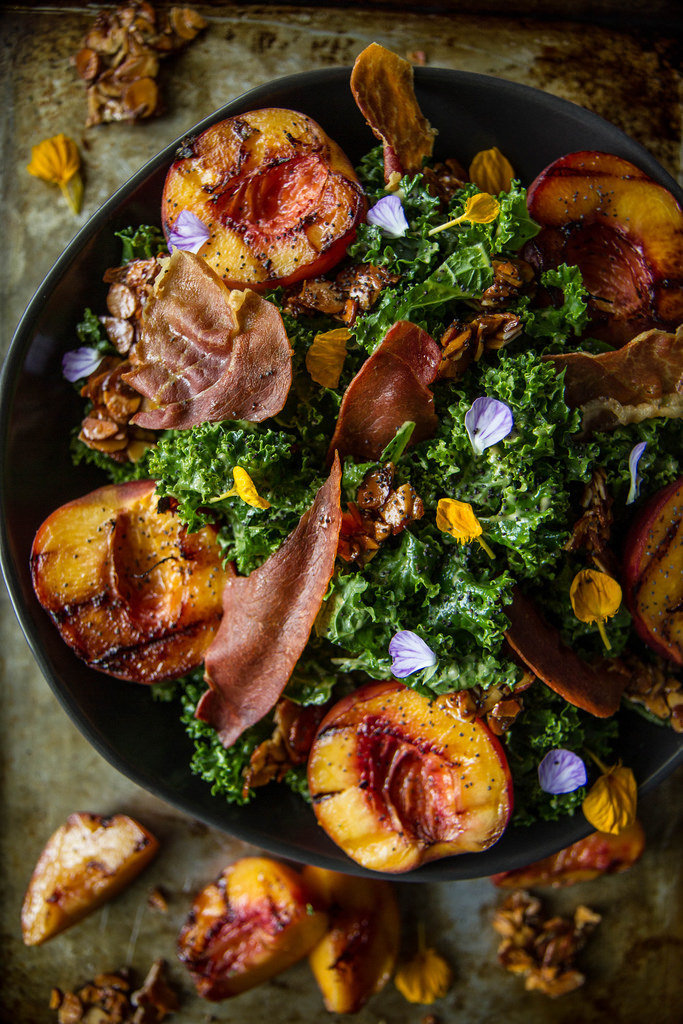 21.
Tempeh Green Goddess Salad With Avocado Mint Dressing