Warning: Spoilers ahead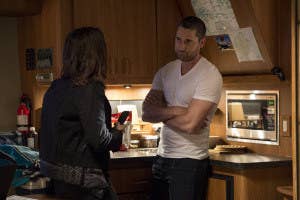 1- Who started the fire and why?
2- What does Red mean when he says her mother died of "weakness and shame" did she start the fire and kill herself to be with her husband? Was she in love with Red (hence the fight) but wouldn't admit and died not admitting what she wanted?
3- Why was Red there at all to save Lizzie? What's his connection to her family? He was still a good guy, I'm pretty sure. Was this his turning point?
4- Will Tom come back because Lizzie gets pregnant from their encounter?
5- Is there still a chance he's her father? Was his connection to the mother an affair and Lizzie just shot the man she thought was fer father? Is that why her parents were fighting? I'd understand him saying he wasn't because her father because he probably doesn't feel like he is.
Bonus: "Scandal" spoiler!!!