To recap:
NBC had a show called Smash, a two-season drama about the behind-the-scenes drama of mounting Broadway shows. One such production was Hit List, which had a fictional development and run on TV and, now, a brief cabaret engagement in NYC. The characters on Smash also starred as characters in these productions. With the Hit List concert, the Smash actors performed a show as their characters in Hit List. Here are the ways in which it was totally fun and totally mind-warping. Theater!
1.
The little details that made it seem like you were seeing a Broadway show.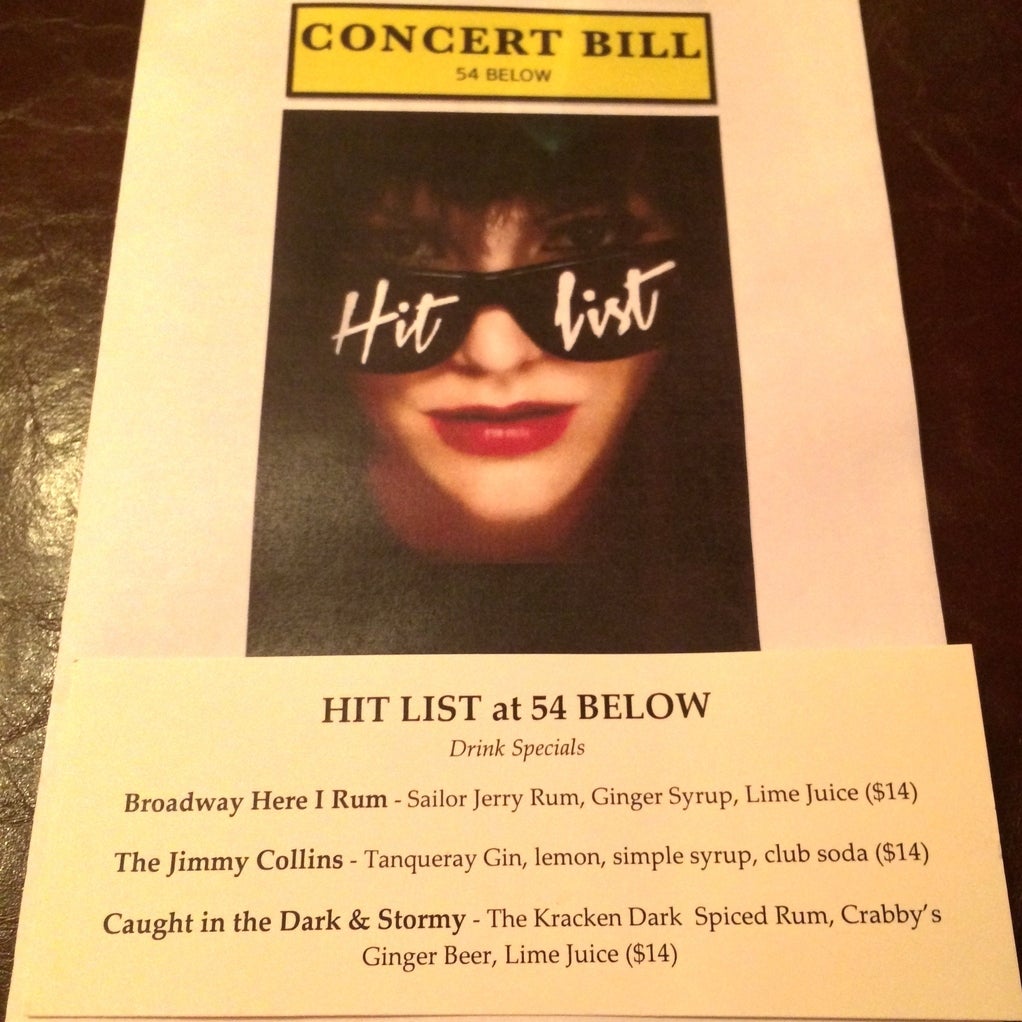 The venue passed out Playbills that mimicked the ones you'd get in a real theater – including a list of "current" shows (right) that was made up of all of Smash's fake productions. And they had show-inspired drink specials, too.
2.
Krysta Rodriguez as Pop Culture Commentary Starlette The Diva.
3.
Andy Mientus as Nick/the Narrator.
4.
Ann Harada introduced the show.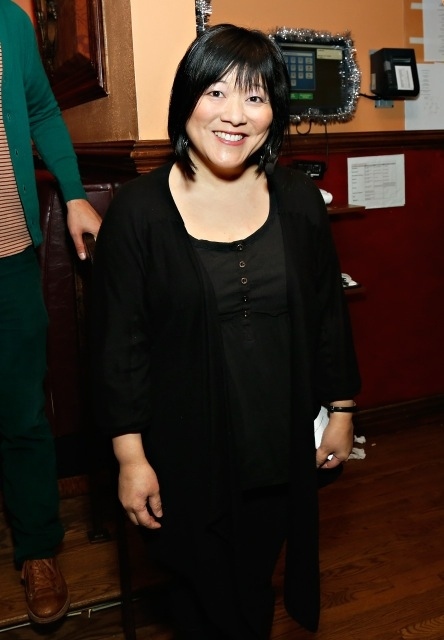 5.
You couldn't help but fall a little bit in love with Jeremy Jordan.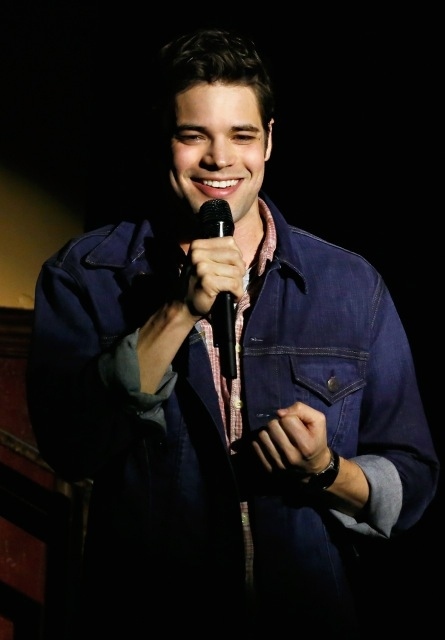 6.
Carrie Manolakos stepped in for Katharine McPhee to play Amanda.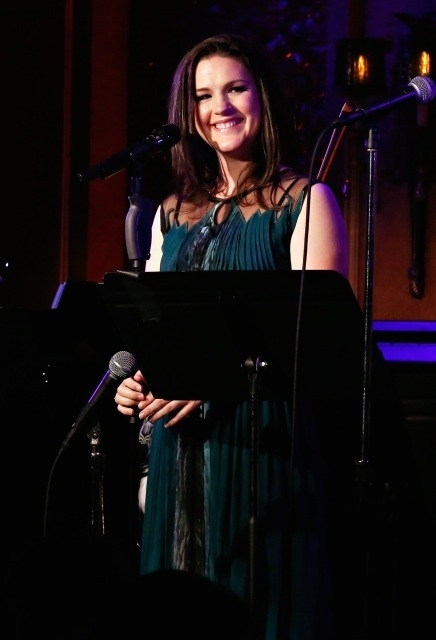 7.
The real Hit List composers were part of the show.
8.
The future of Hit List is uncertain.