In If/Then, Idina Menzel plays Liz and Beth, two versions of the same woman whose life has gone the Sliding Doors route, while James Snyder plays soldier and Liz/Beth love interest Josh.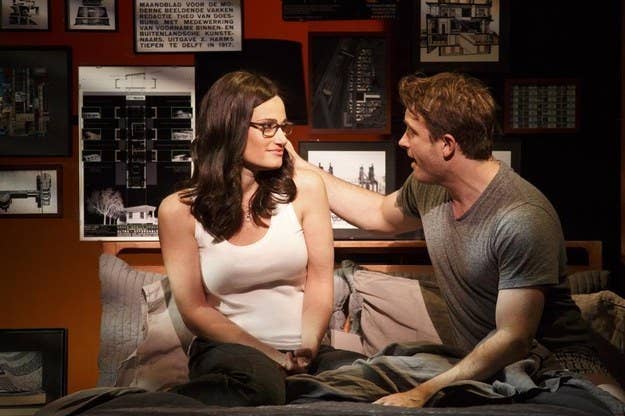 They share a tender moment during "Here I Go," which Menzel & Snyder perform in a rather comfy-looking bed on stage. Though they didn't bring the bed into the recording studio, you can watch them belt out the song with the If/Then orchestra in this clip:
The If/Then cast recording is available now.