I suck at applying liquid liner. I always have. I've tried and tried, but it takes me forever to get it right...if at all. But with more options popping up to help make liquid eyeliner easier, I thought I'd give them an honest try.
It all starts with a user-friendly liquid liner. I have a few favorites from past trial and errors (Surratt Beauty and Clinique), but Stila has been my favorite go-to lately.
First, I wanted to try E.L.F.'s Line and Define Tape. Scotch tape has often been a hack people recommend for getting the perfect winged liner, but this new pack of 40 strips was created for the same purpose: to guide that smooth line.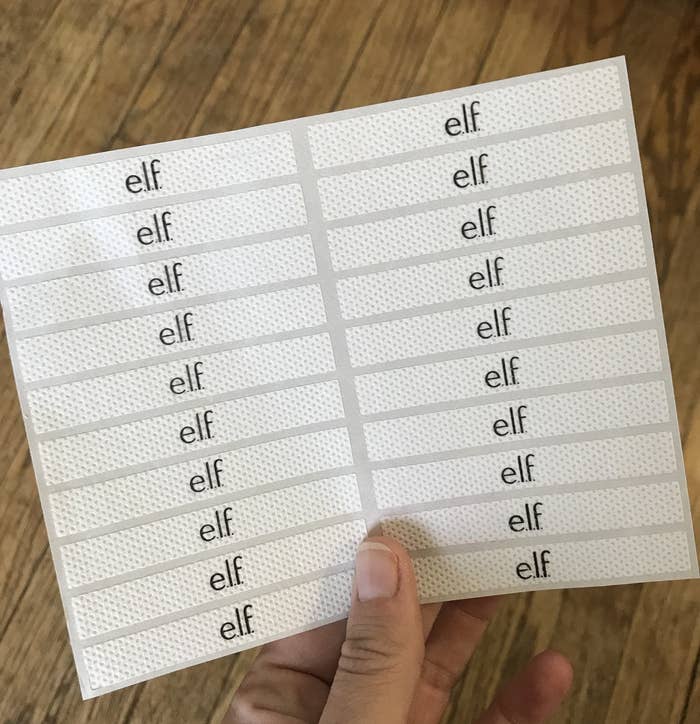 I actually really liked using these strips. They wore comfortably, were easy to work with and did exactly what I needed them to do. In seconds, I had a cat eye that would usually take me minutes and tons of makeup remover to create.
Next up was Beth Bender stencils, which create a complete guide all around the lid with negative space where your eyeliner will go. Ironically, the hardest part was placing the sticker on my lid.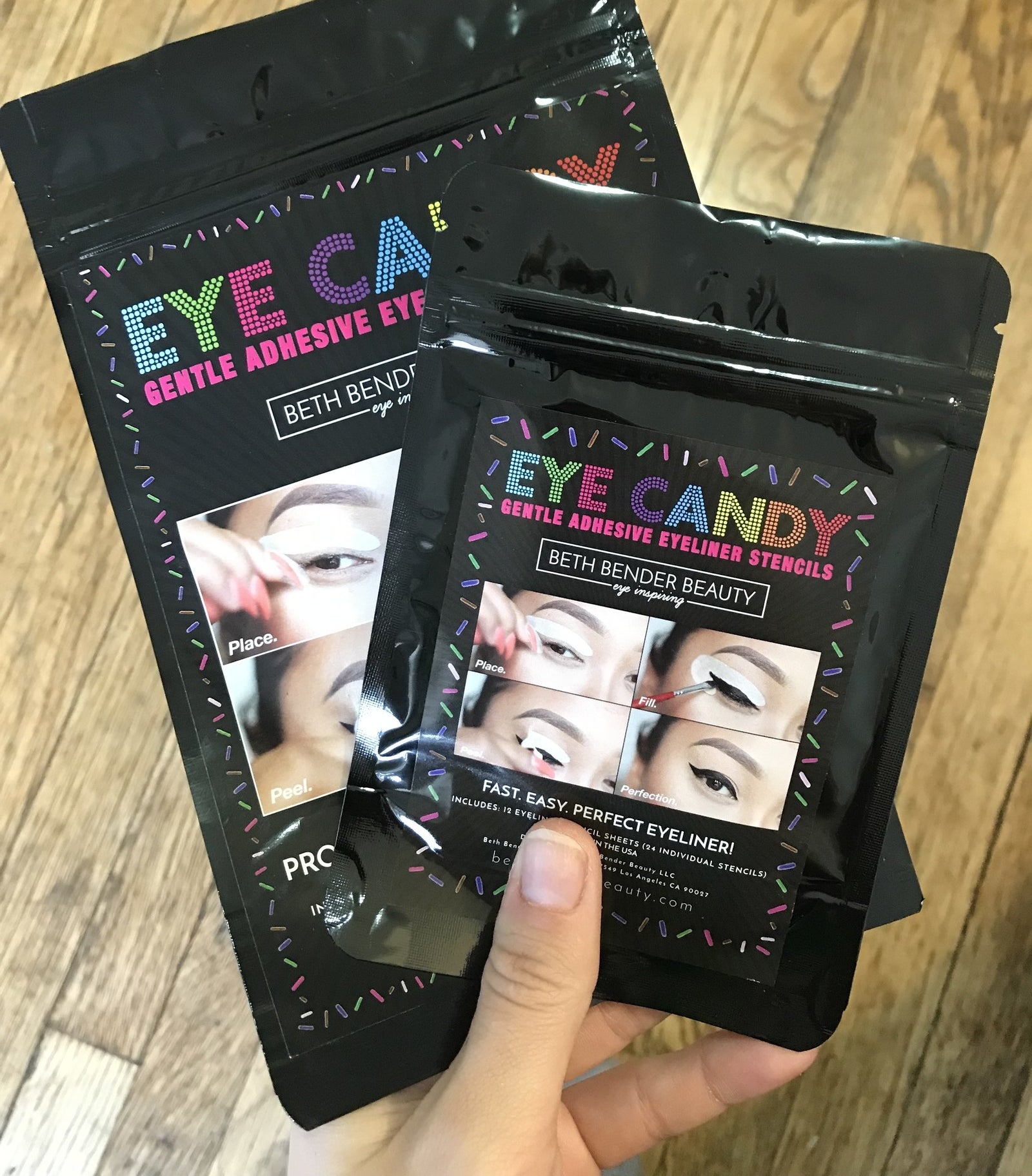 Also, this one is extremely sticky. Honestly, too sticky. It made my eyes water up while I was wearing it and left an irritated red mark on my skin. So you can imagine how much it hurt applying and removing it again and again.
When all was said and done, I actually did really like the line it created (minus the smudges from my pain tears, lol). And in the end, it did do its job giving me an easy-ish guide to get a straight liquid line.
Beautyblender's liner.designer had people buzzing when it launched. It's a tool that looks like a guitar pick and is meant to help get a straight, even wing.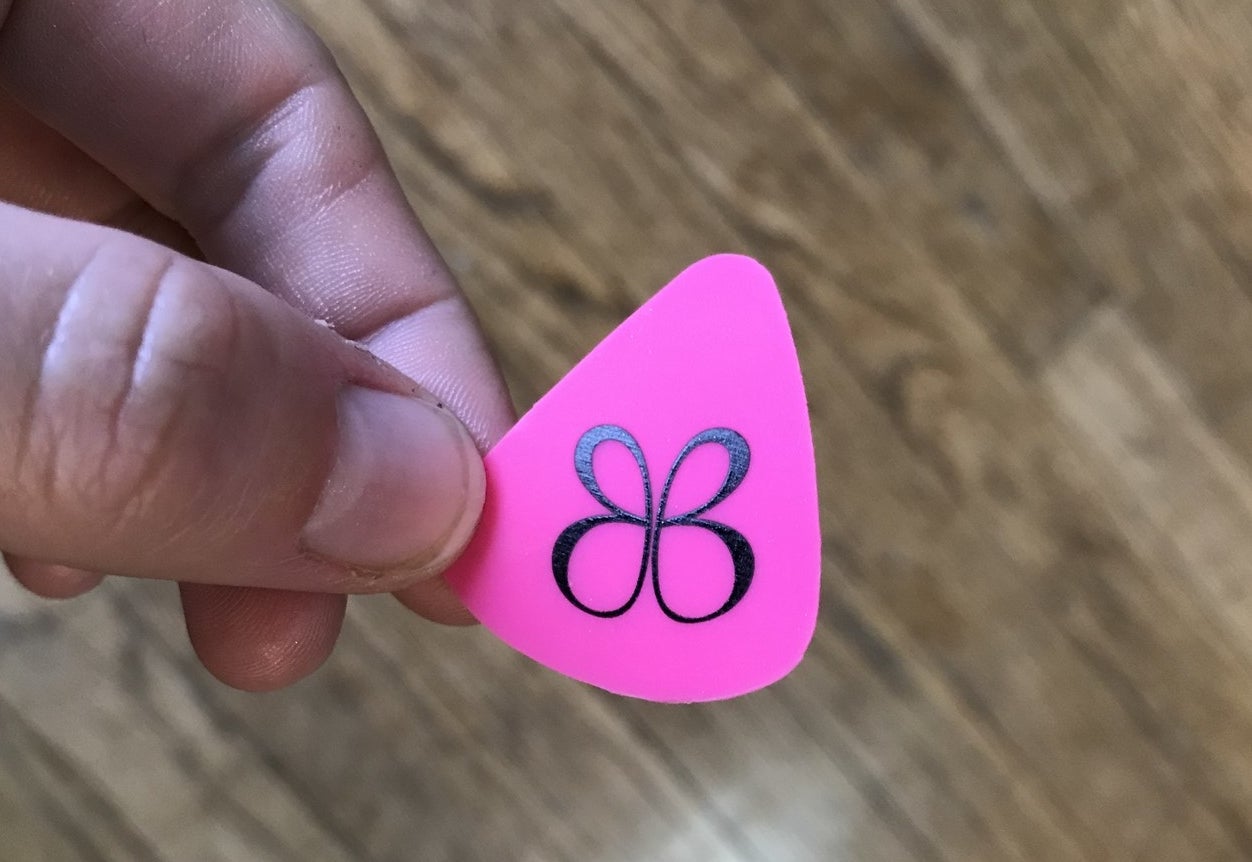 This was my least favorite tool. From the start, it didn't really work. I rubbed it between my hands as recommend to warm it up so it would stick where I placed it on my face. But after a few seconds, it fell, so I just held it against my eye instead. Plus, it didn't really give me a clean line.
Lastly, I tried a Vamp Stamp, which honestly seemed like the most basic, dummy-proof option for this dummy. You literally just press it straight down where you want a flick. But that doesn't mean I wasn't nervous about using it to achieve symmetrical flicks.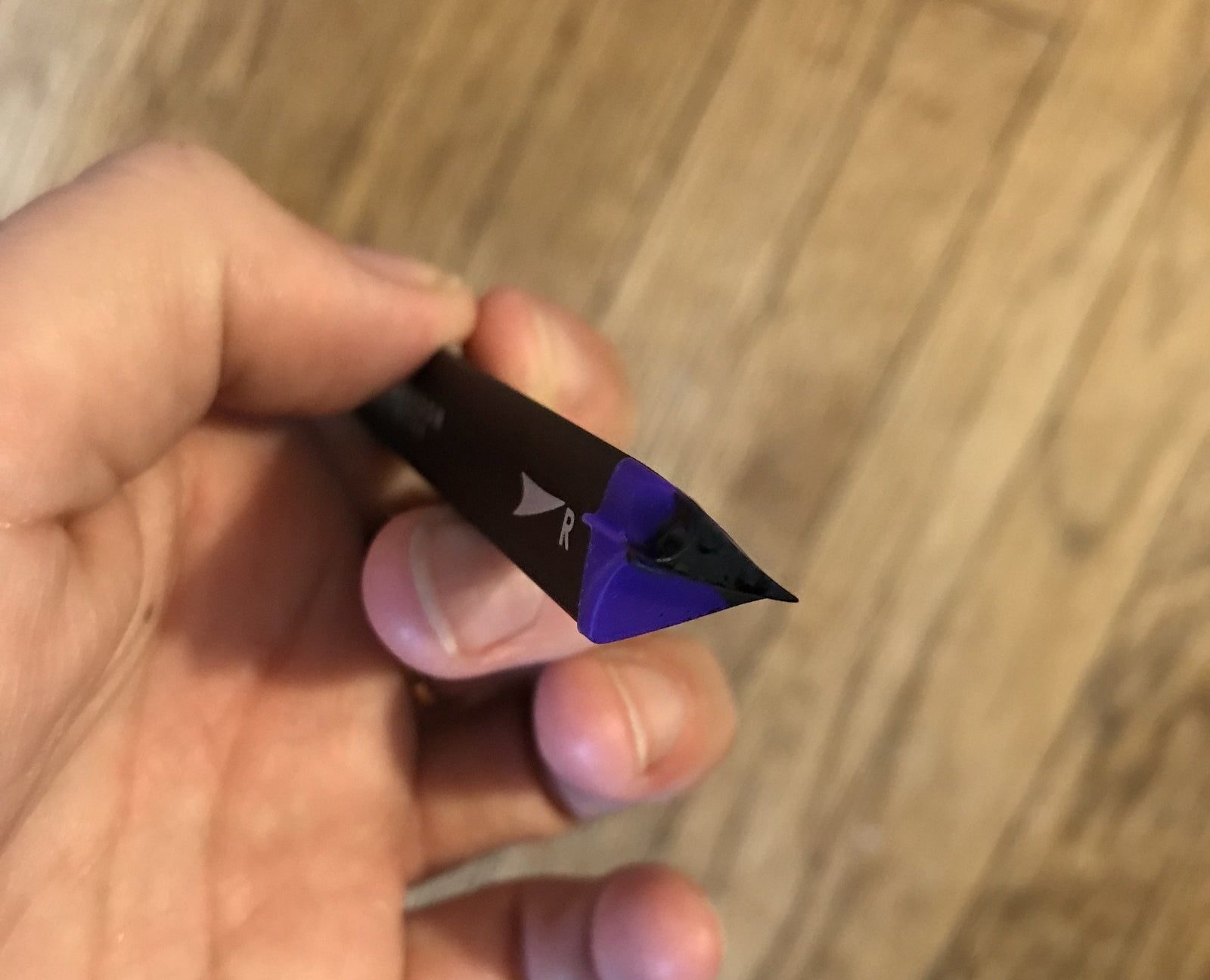 This one I surprisingly LOVED. It just worked so well! It created a much more dramatic flick than I would typically wear, but I kind fell in love with this new edgy look the thick liner gave me. In fact, I applied it to my other eye, added mascara and wore it around for the rest of the day. The Vamp Stamp wins!
Do you have a liquid liner tool that legit works? Tell us below!