I've always been a huge fan of the drugstore brand Yes To. Their products deliver results at a crazy-affordable price, so when they announced their newest launches, I couldn't wait to run home and test 'em out.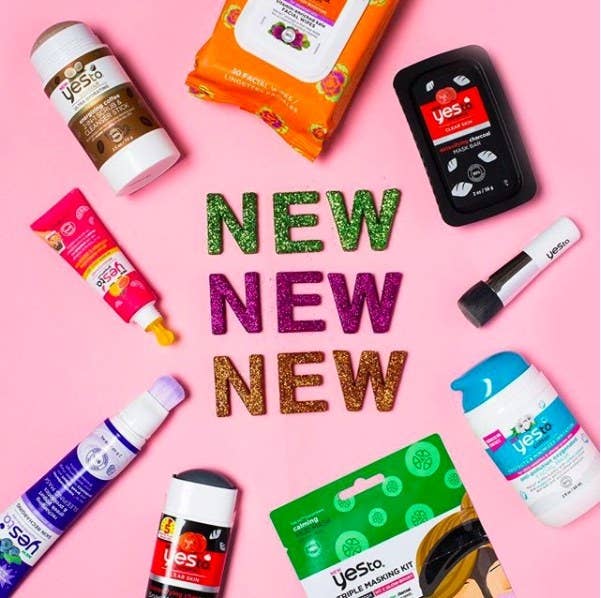 My favorite of these new products are the quick, mess-free face masks.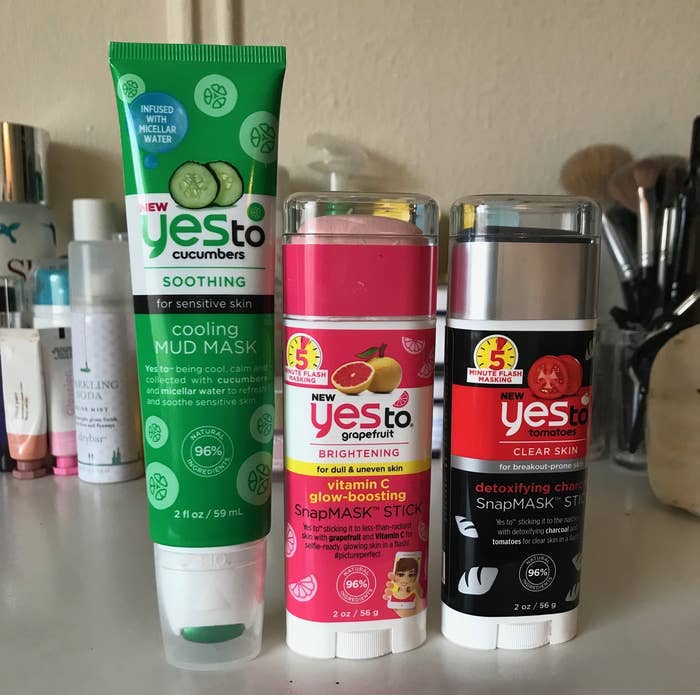 First is their roll-on cooling mud mask. Typically my clumsy self makes a total mess of mud masks, getting them all over my counter, clothes, and fingers. But this roll-on applicator makes it so easy a baby could keep it clean.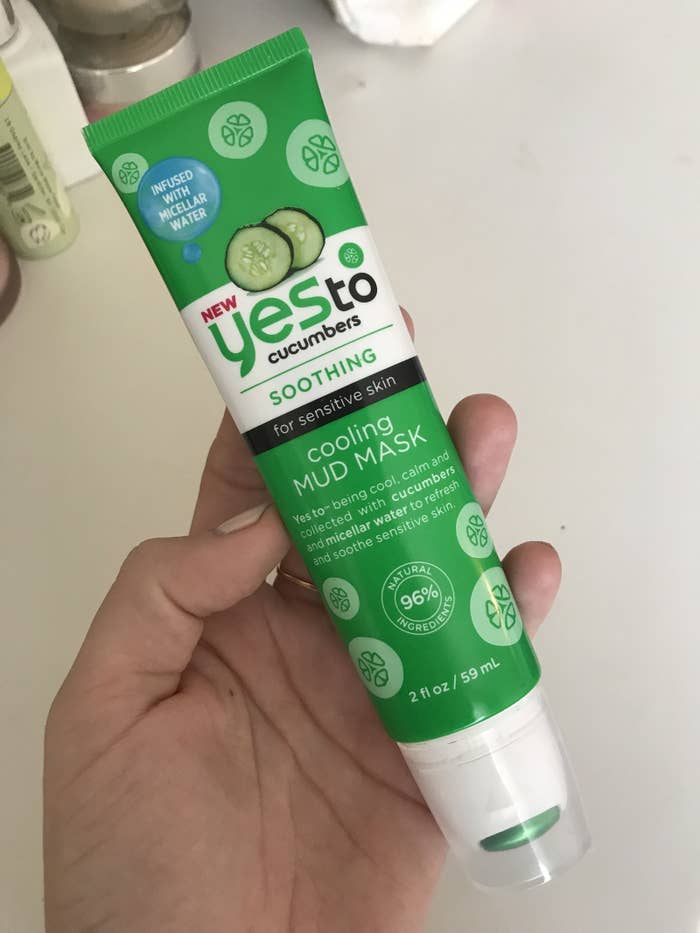 The metal roller tip even adds an extra cool sensation.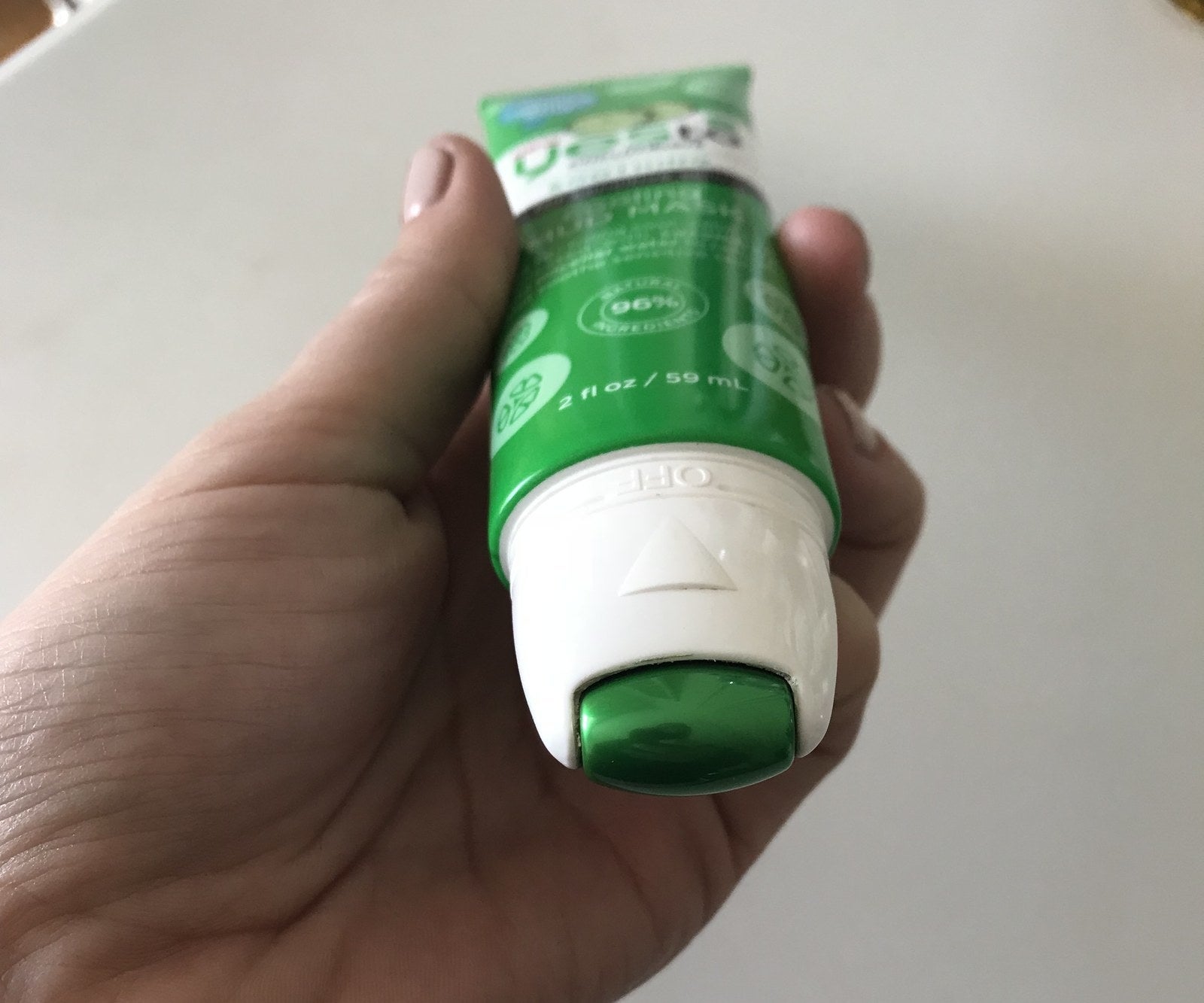 But the masks that I truly cannot praise enough are the new SnapMask Sticks. All you do is twist them up from the bottom, like you would Chapstick, and rub the soft mask onto dry skin.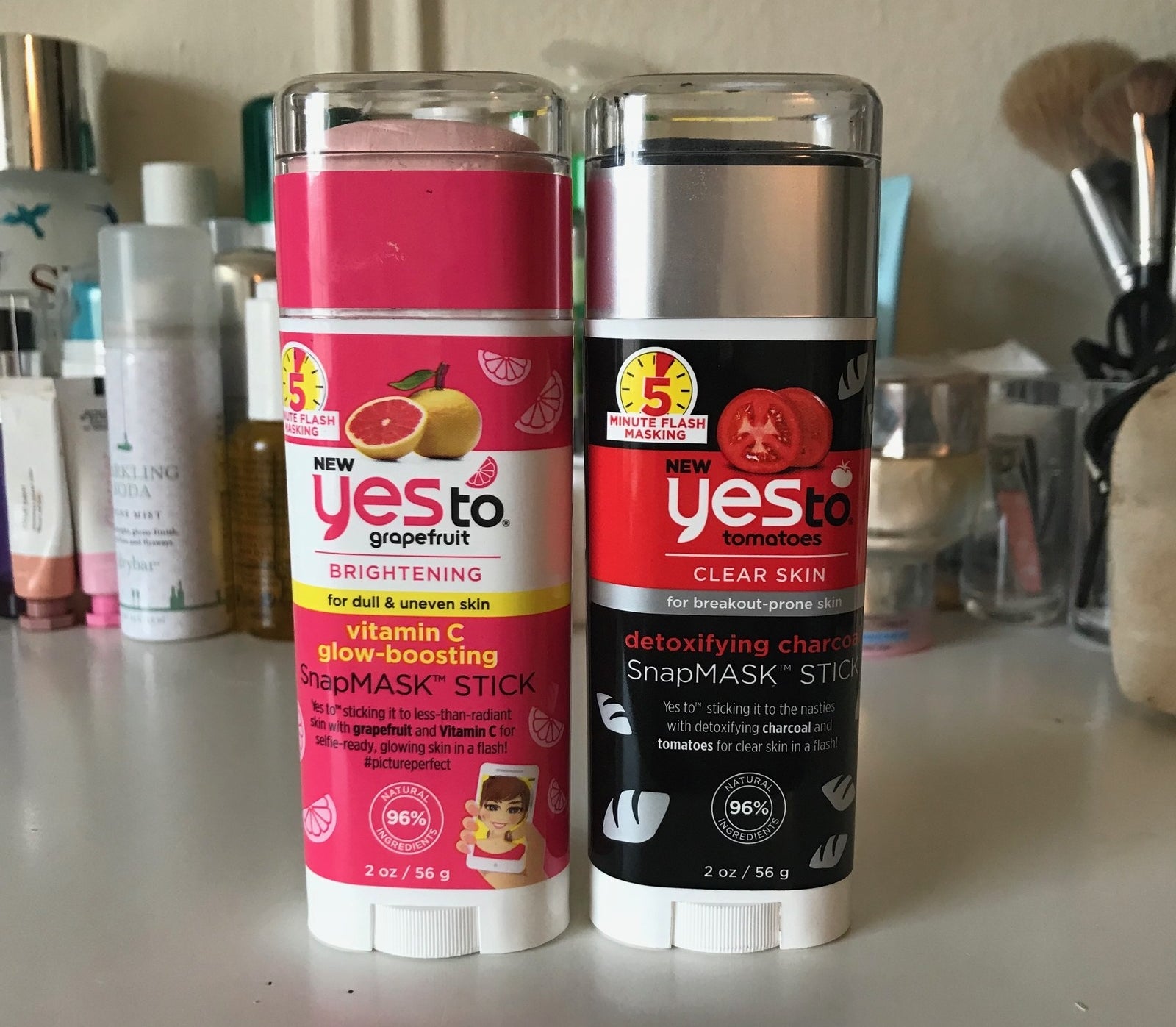 There are two options for this mask application. There's the grapefruit mask, which uses a vitamin C formula to instantly brighten and even out your skin.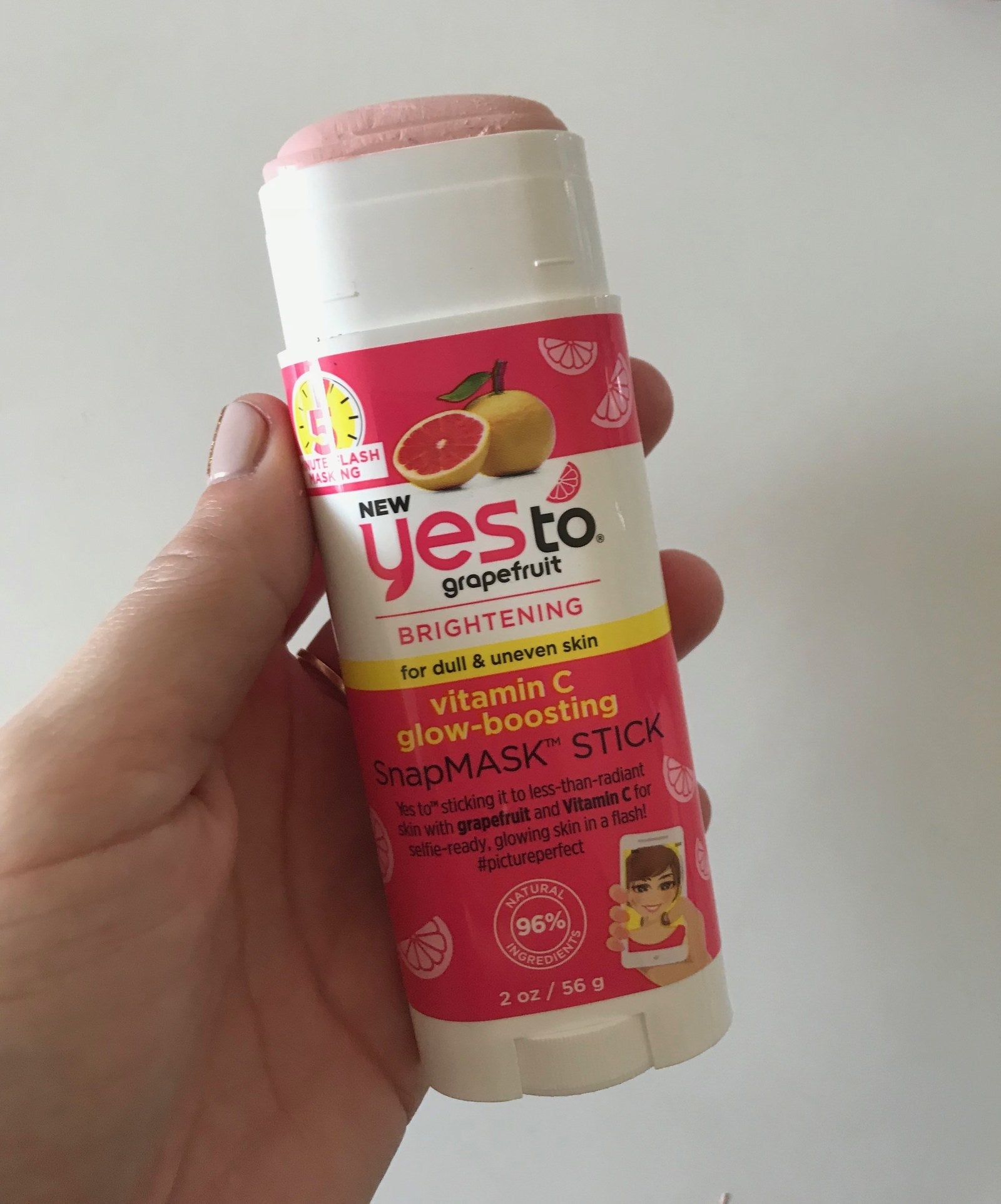 Then there's the beloved detoxifying charcoal mask, which helps suck out dirt and debris for a spotless complexion.
As if it couldn't get any better, these SnapMasks only have to be left on for five minutes.
It's something they call flash masking. This means you easily can swipe them on and wear while you pick out your outfit for the day.
That being said, I love these masks because I don't have to worry about leaving them on too long if I get distracted (which, TBH, happens to us all). I can just sit back, relax, and enjoy the skin benefits!