Trending on Twitter - Hatred of expectations.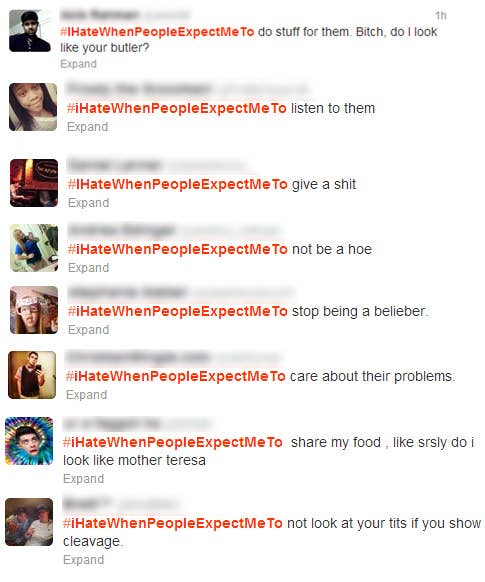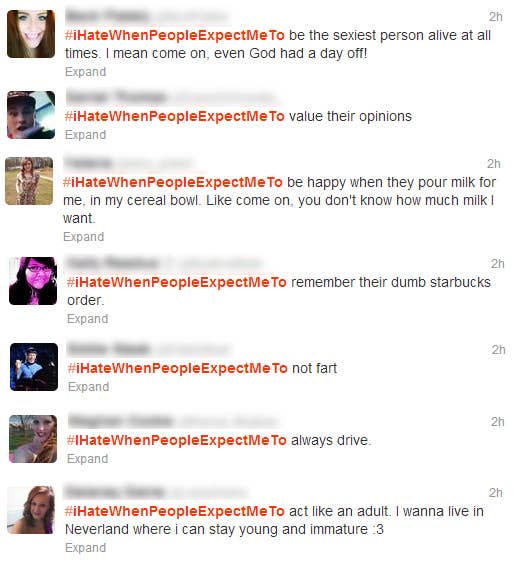 What would women in Saudi Arabia tweet with this hashtag? Here's a few ideas...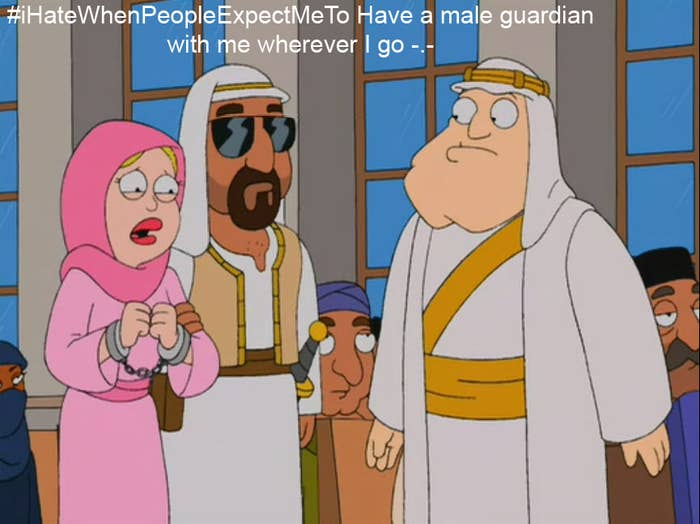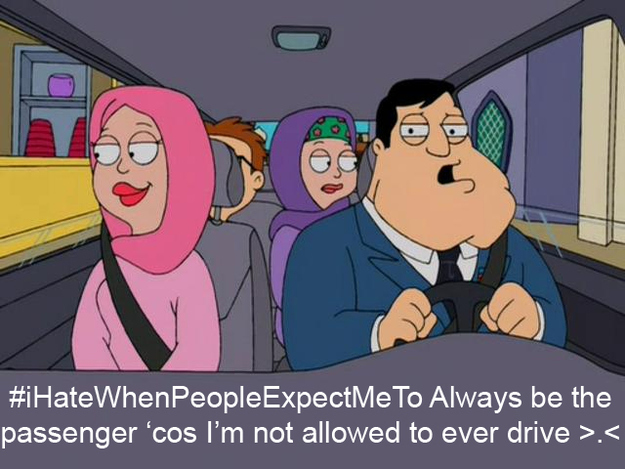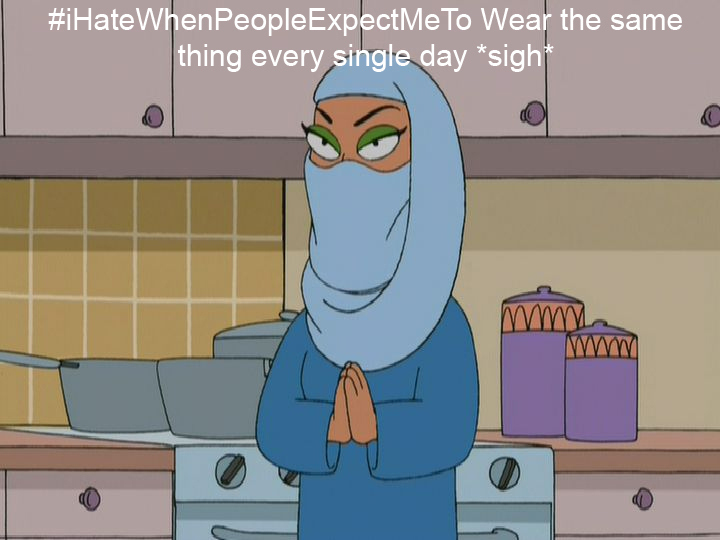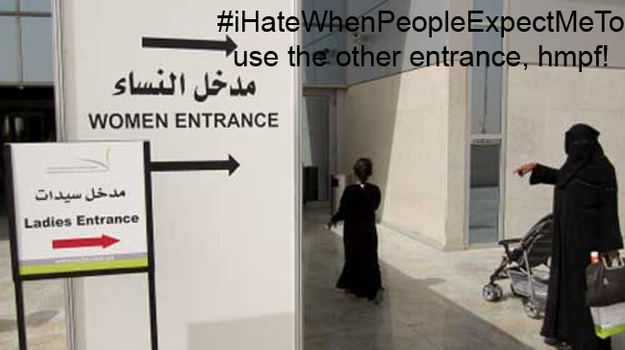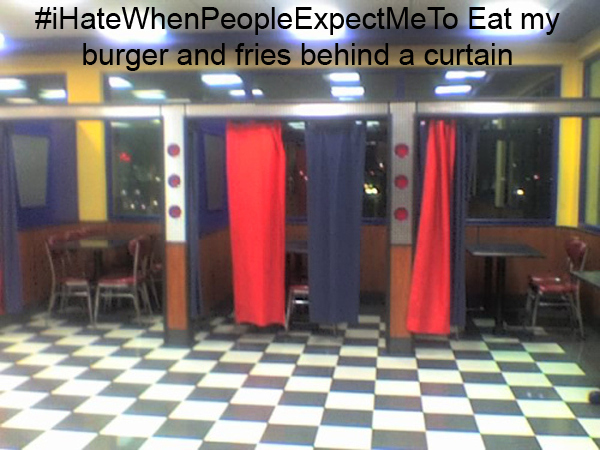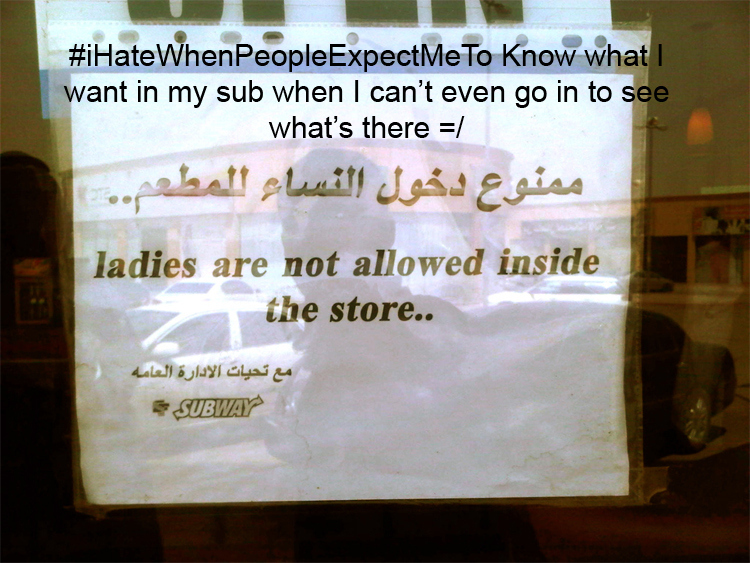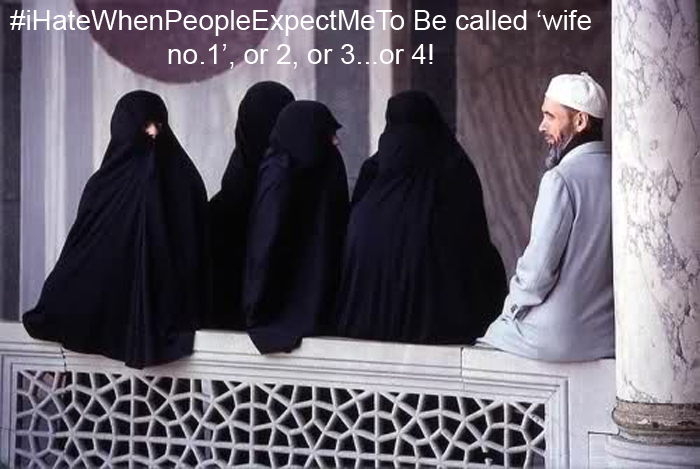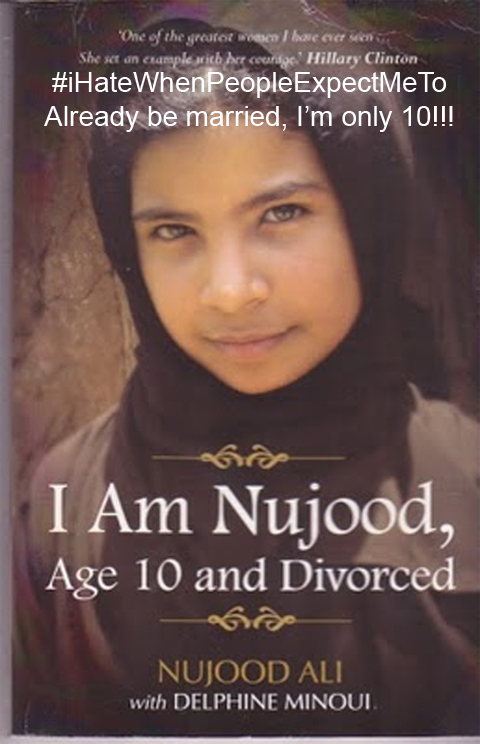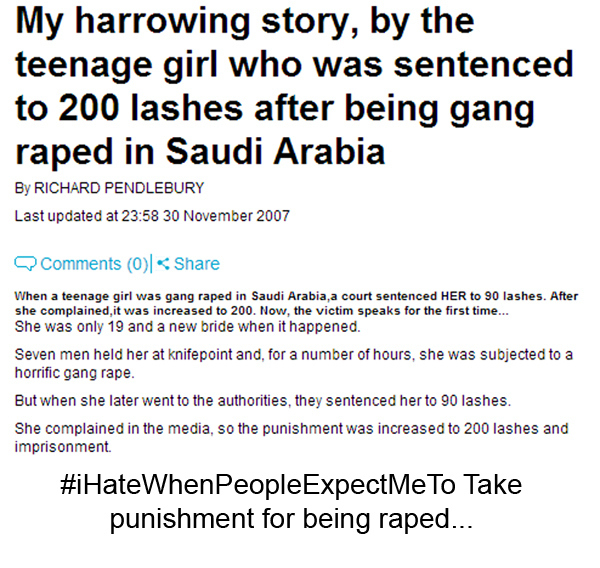 *Whilst ignoring the last two examples, keep in mind how easy it is to see this society as ridiculously oppressive from a Western perspective. If you read the Wiki article - Women's Rights in Saudi Arabia, you'll see not all women see it that way, and also that change is happening.
"There is evidence that some women in Saudi Arabia do not want change. Even many advocates of reform reject Western critics, for "failing to understand the uniqueness of Saudi society." Journalist Maha Akeel is a frequent critic of her country's patriarchal customs. Nonetheless, she agrees that Westerners criticize what they do not understand. She has said: "Look, we are not asking for ... women's rights according to Western values or lifestyles ... We want things according to what Islam says. Look at our history, our role models."