Berry Matcha Iced Tea Latte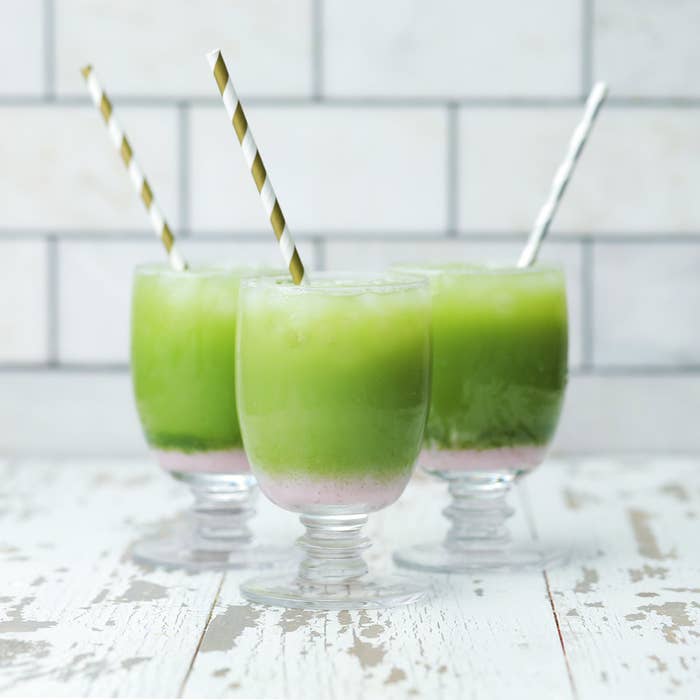 INGREDIENTS
Servings: 8
Strawberry Syrup
1 cup fresh strawberries, sliced
½ cup water
¼ cup sugar
4½ cups cold water
¼ cup Envioni Blueberry Matcha Powder
1½ cups milk
Ice
Fresh strawberries
PREPARATION
1. In a small saucepan, combine syrup ingredients and bring to a boil. Reduce to simmer and cook for 5 minutes. Remove from heat and strain into a bowl. Refrigerate for at least 1 hour.

2. In a pitcher, stir together cold water and Envioni Blueberry Matcha Powder until combined. In a separate pitcher, stir together strawberry syrup and milk.

3. Fill ¼ of a glass with ice. Pour strawberry milk mixture up to the level of the ice. 

4. Pour green tea over the back of a spoon to layer over the strawberry milk. Allow a minute or two to settle. Serve with a straw.

5. Enjoy!