Yelp Reviews A Wife-Cooker
How will Yelpers react to a chef who cooked his wife's remains? Ideally with compassion; more likely with one-star reviews.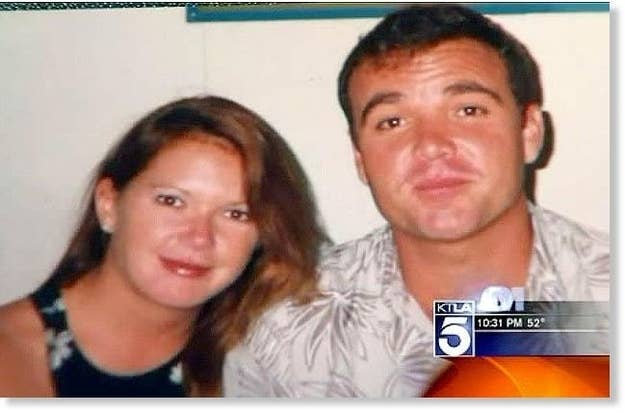 Yesterday, the LA Times reported that chef David Viens, owner of the Thyme Cafe in Lomita, CA, accidentally murdered his wife in October 2009, and then slow-cooked her body in a 55-gallon drum and disposed of her remains at the restaurant.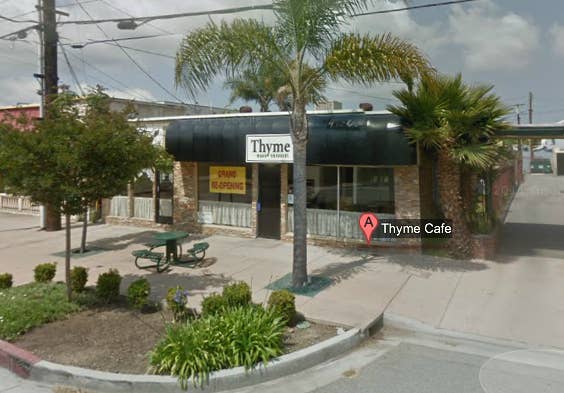 Over on Google reviews there's this guy from about a year ago:

Yesterday one Yelper posted a link to the LA Times story with no comment. The last comment before that was in May, when Stacey W. give Thyme a one-star review (the restaurant had been closed for at least a year):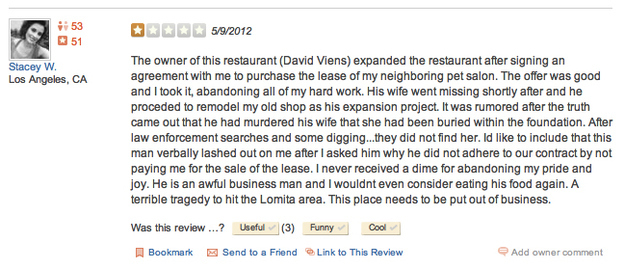 Twelve Yelp comments — most of them posted in March 2011 — were removed for violating Yelp's Content Guidelines or Terms of Services. That's the month when homicide investigators dug up the restaurant's foundation looking for Dawn Viens' remains. It's also the month when Dave Viens told police in a recorded interview that he cooked his wife's body. At that time he was in a hospital bed from jumping off an 80-foot cliff, attempting to commit suicide when he learned he was a suspect.
There is other slightly creepy stuff on the restaurant's defunct Yelp page. Like these: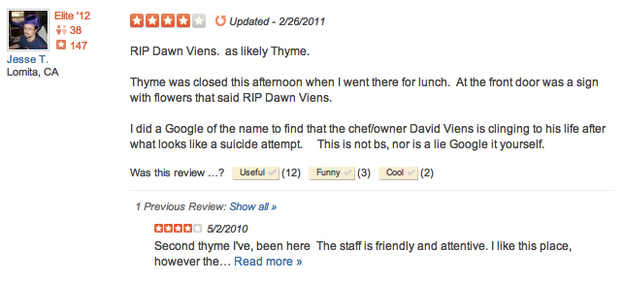 But for the most part, the real reviews — those addressing the restaurant's food and service — are tragically positive.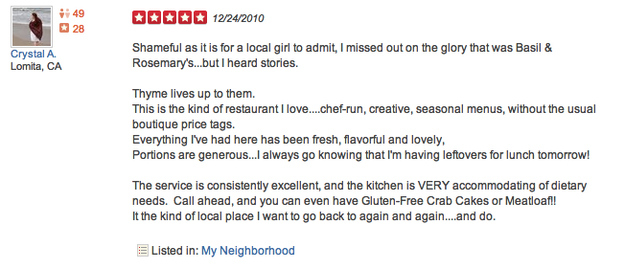 According to the LA Times, it's unclear from Viens's police interview where the chef cooked his wife. Anyone who ate there still might feel a little bit unhappy about it: The chef said he poured whatever cooked down into Thyme's grease pit. "Other remains were packed into garbage bags and chucked in the Dumpster," the Times reports. Viens said he hid his wife's skull in his mother's attic in Torrance. Investigators later searched the attic but found nothing.