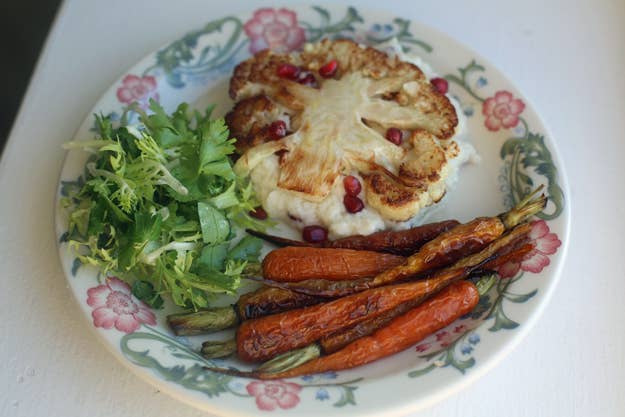 Here's what you will need.
INGREDIENTS
1 bunch of carrots
olive oil
kosher salt
1 head of cauliflower
1 pomegranate
4 cups almond milk
optional: bay leaf
herbs for salad:
frisee or mixed greens
Italian parsley
optional: tarragon, chives
GAME PLAN:
1. Get carrots in oven.
2. Prep and start simmer to cauliflower.
3. Prep herbs for salad.
4. Seed pomegranates.
5. Check carrots.
6. Cook cauliflower steaks.
7. Mash/puree cauliflower and add pomegranate seeds.
8. Reheat carrots.
9. Finish herb salad.
10. EAT!
Preheat the oven to 440ºF. Wash the carrots, then dry them very well.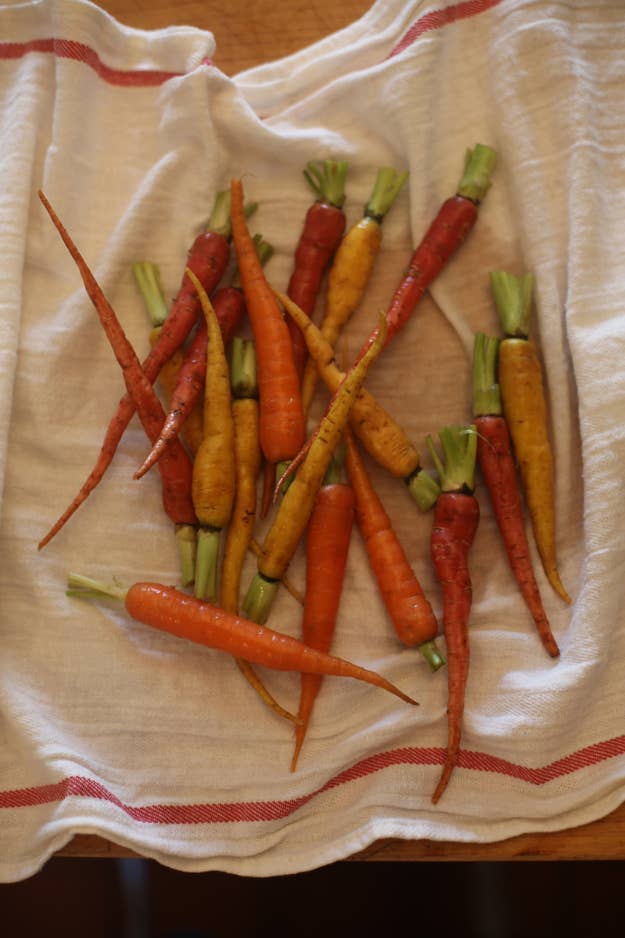 If you didn't get pretty multicolored carrots, don't worry. If they aren't small, you might want to cut them into pieces so they are smaller, but no matter what kind of carrot, they all cook the same way.
Drizzle the carrots with olive oil and sprinkle with kosher salt, then put in the oven at 400ºF. Set a time for 20 minutes so you remember to check them.
While the carrots are cooking, start the cauliflower. Slice all the green leafy stuff and the stem off of the cauliflower.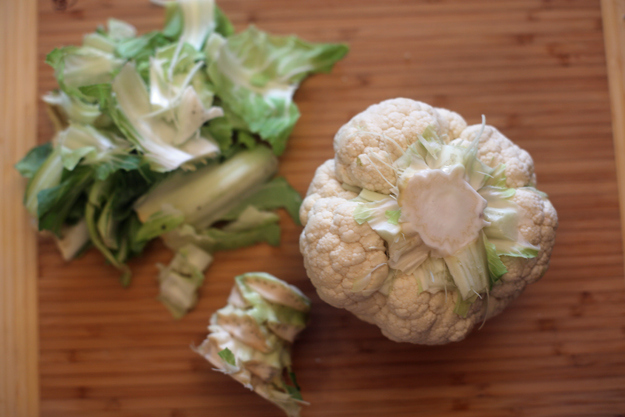 Cut two steaks of 1-inch thickness from the middle of the cauliflower. To do this, first slice off a third of the cauliflower.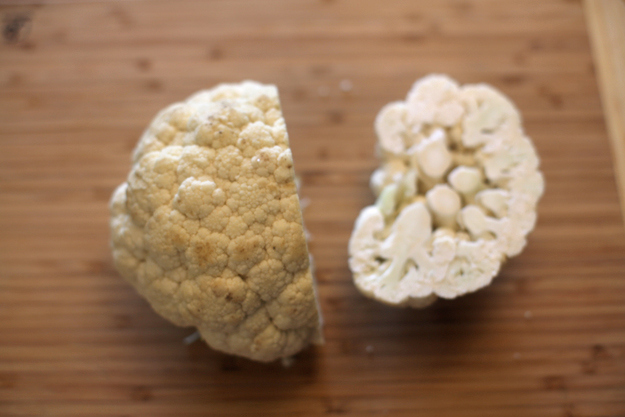 Then slice off the first 1-inch steak.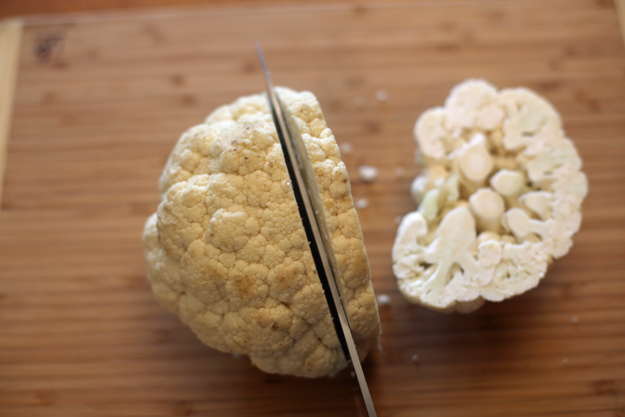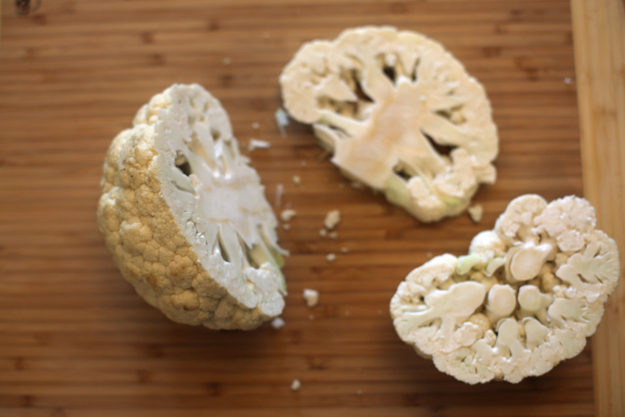 Then slice off a second 1-inch steak.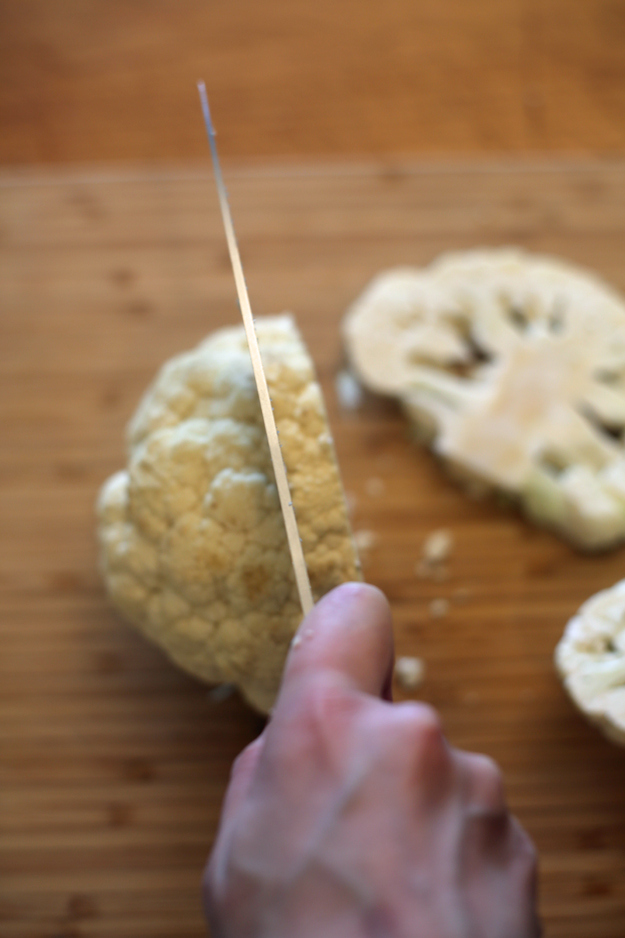 So you're left with this. (Steaks on the right.)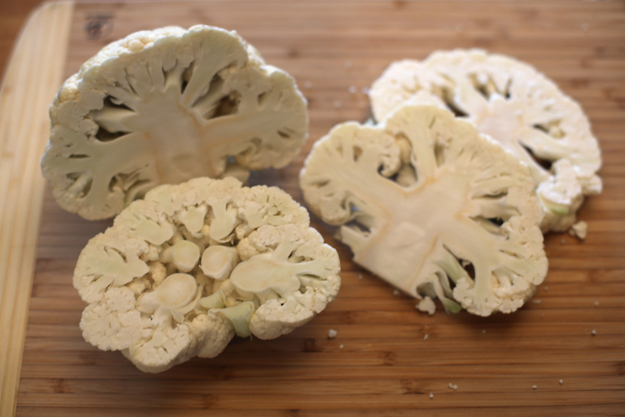 Chop the two pieces that aren't steaks into florets.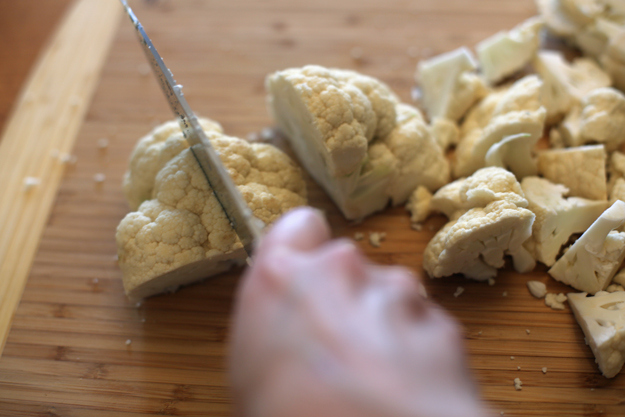 Put them in a saucepan.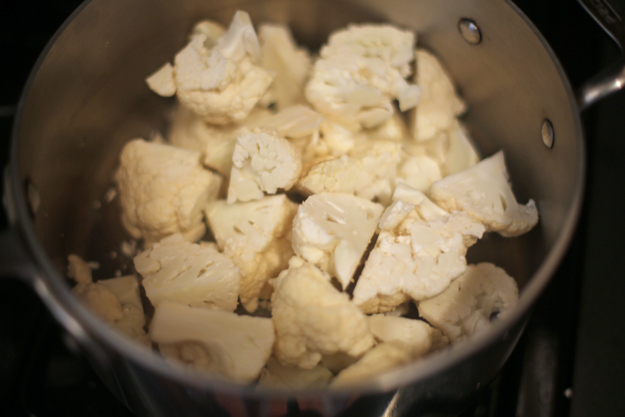 Cover them with almond milk.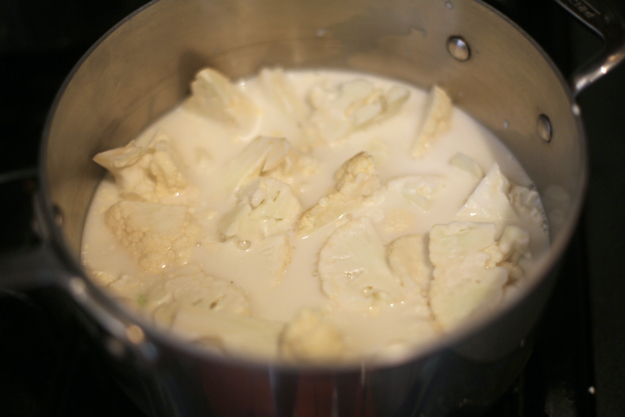 Add a bay leaf (if you have it) and a generous pinch of kosher salt, then simmer until the cauliflower are very tender.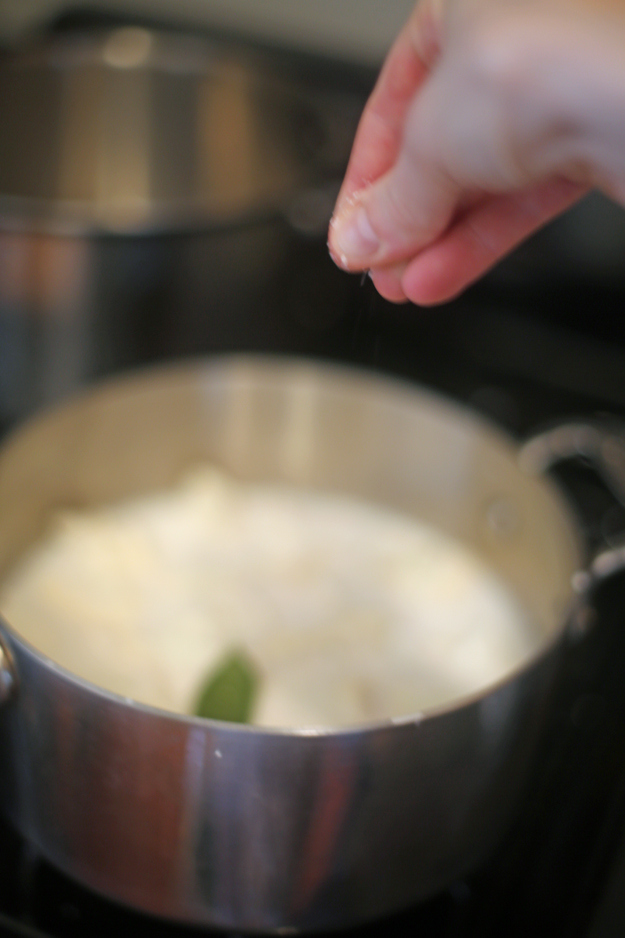 While the florets simmer, set the steaks aside and wash and dry the herbs for the herb salad.
Meanwhile, seed your pomegranates.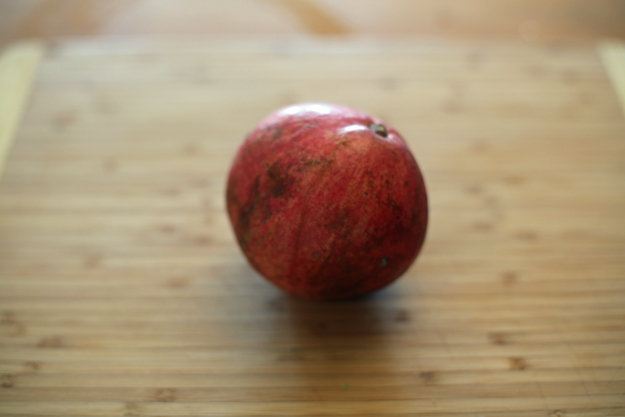 Cut the pomegranate in half, then in fourths.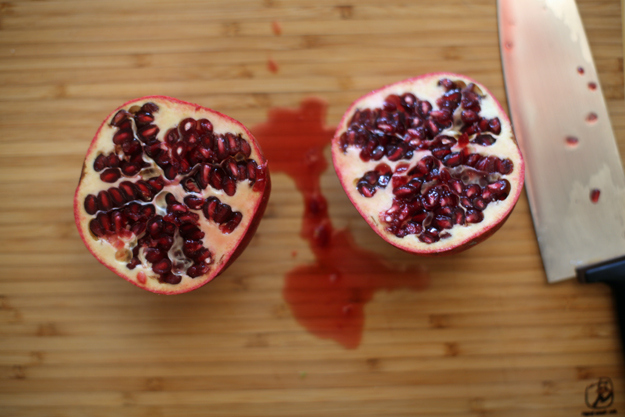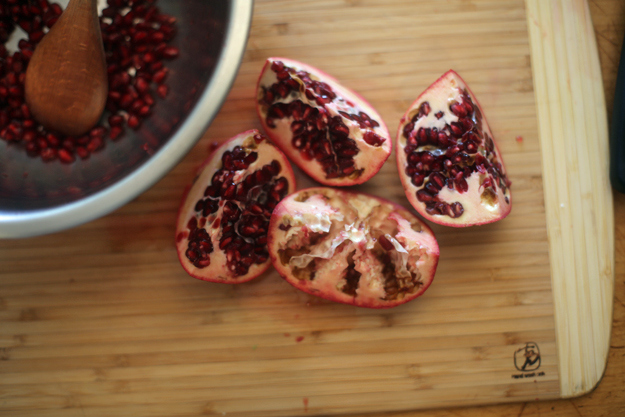 To get the seeds out of the pomegranate, hold it in your hand over a bowl and whack at it with the back of a spoon.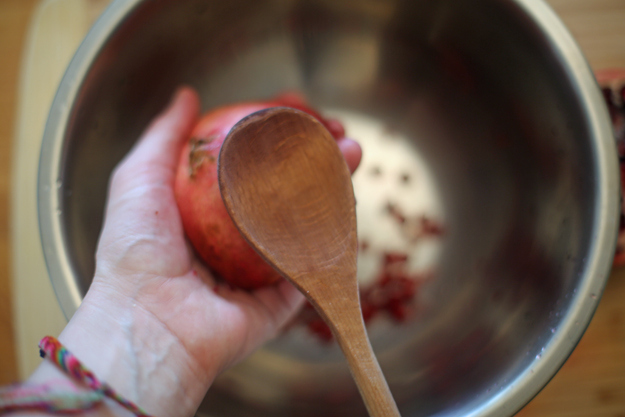 Check your carrots. If they are done, reduce the oven to 350ºF.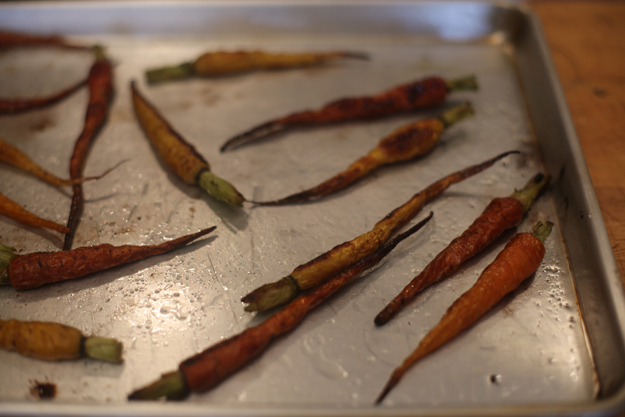 Find a pan that you can fit both steaks in comfortably.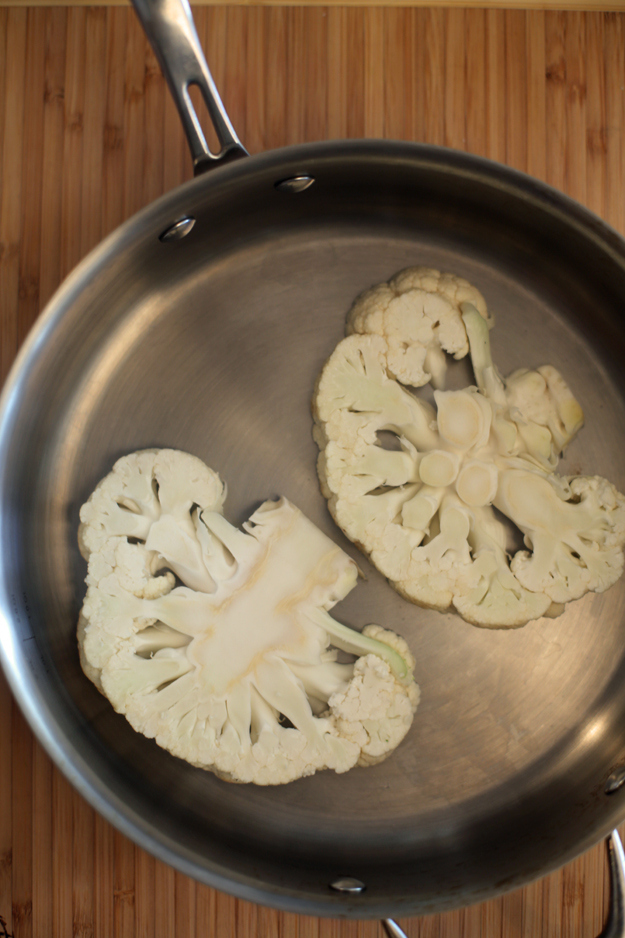 Brush the steaks with oil and sprinkle with kosher salt.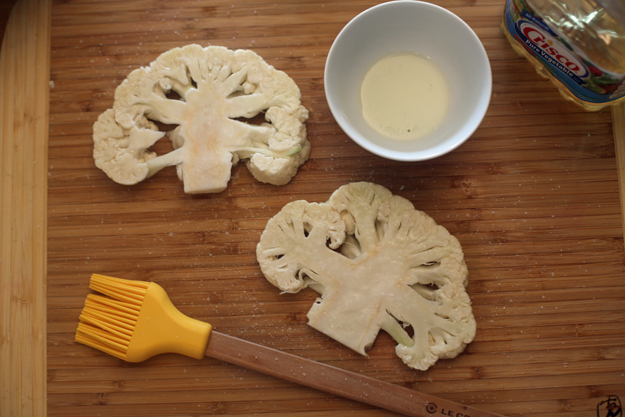 Heat 1 tablespoon of vegetable oil in a pan until it is almost smoking and you can feel the heat when you hold your hand above the pan.
Add steaks to pan.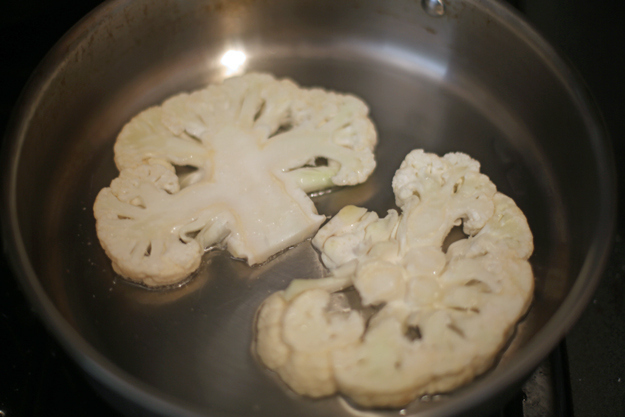 Check your cauliflower steaks; once they are nice and brown on the first side, flip them.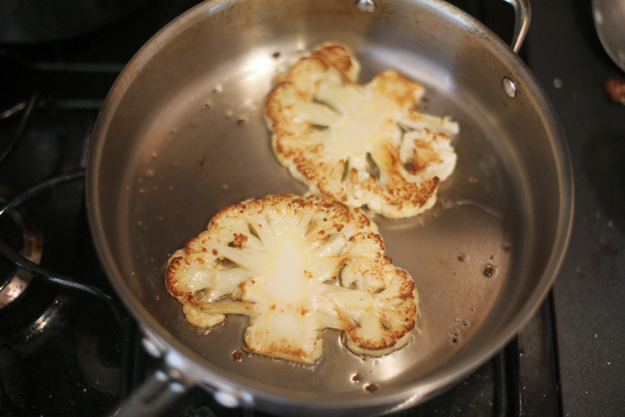 Then put them in the oven for 5 to 10 minutes until they are tender.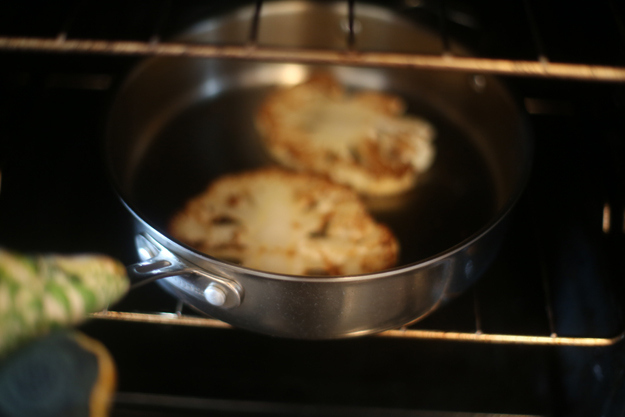 Check your simmering cauliflower.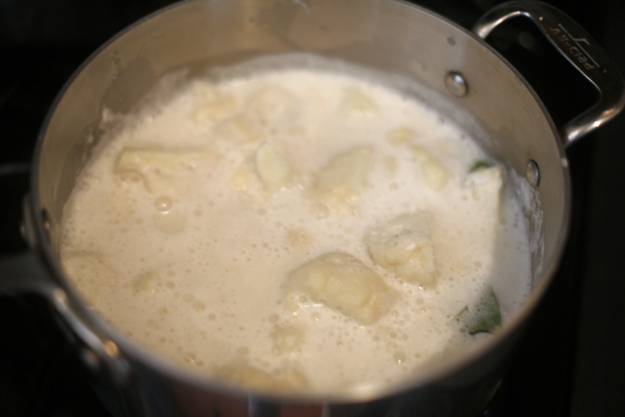 If it's tender, drain it and keep the liquid.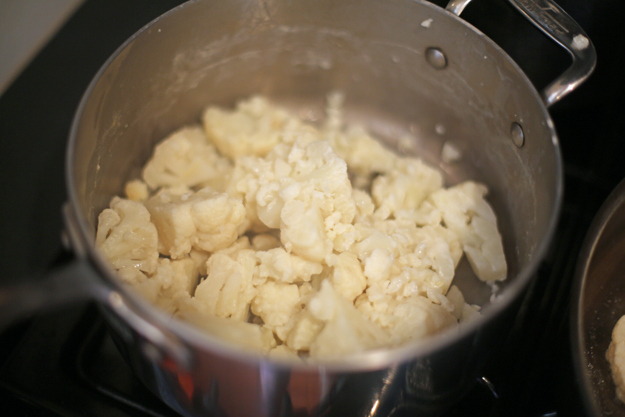 Mash the cooked cauliflower pieces with the back of a fork.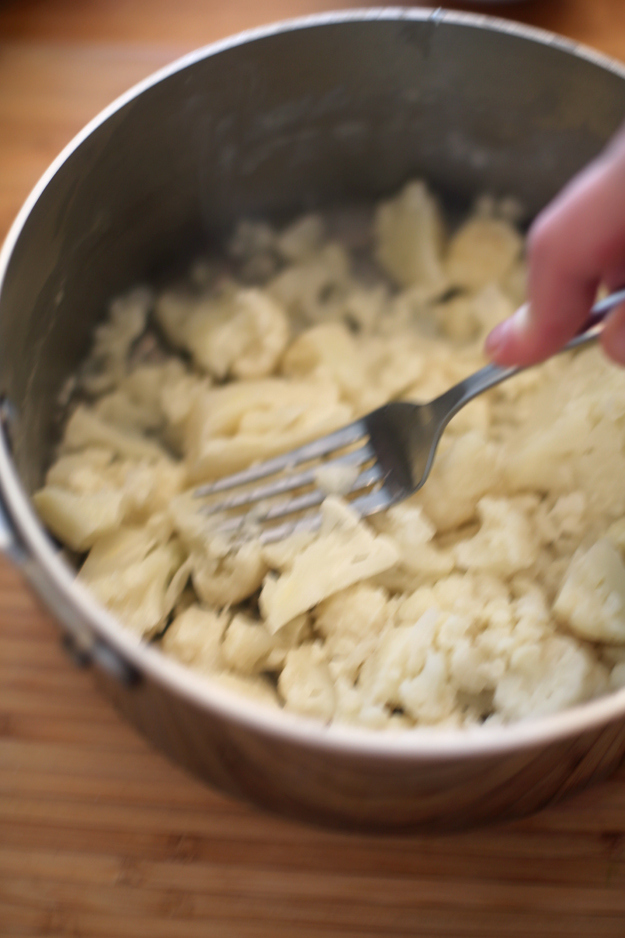 At this point, if you have a blender or food processor, use it to puree the cauliflower with its cooking liquid and some kosher salt.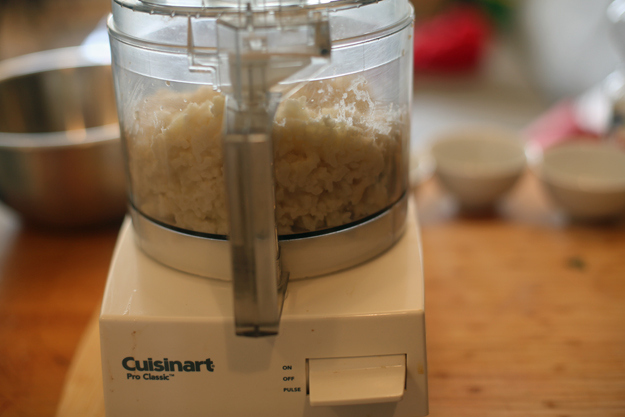 This makes a really nice smooth puree.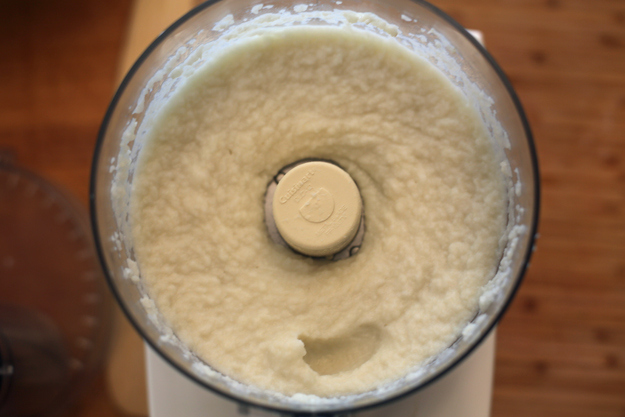 But if you don't have a blender or food processer, add the cooking liquid and kosher salt to the mashed cauliflower and keep mashing and stirring with a spoon until it's as smooth as possible.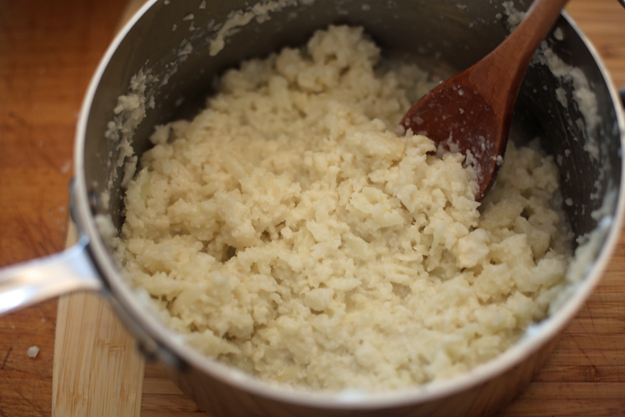 Put the cauliflower mash or puree in a bowl.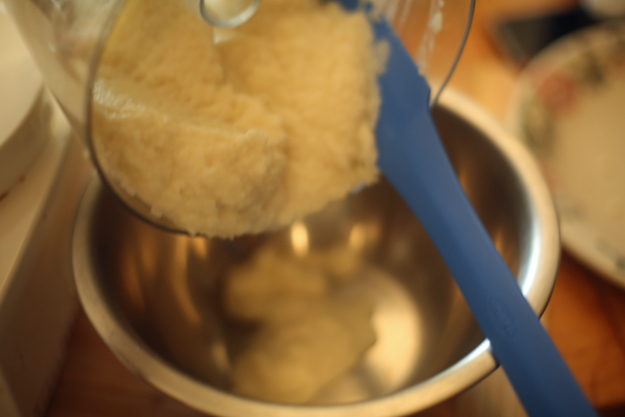 Add pomegranate seeds.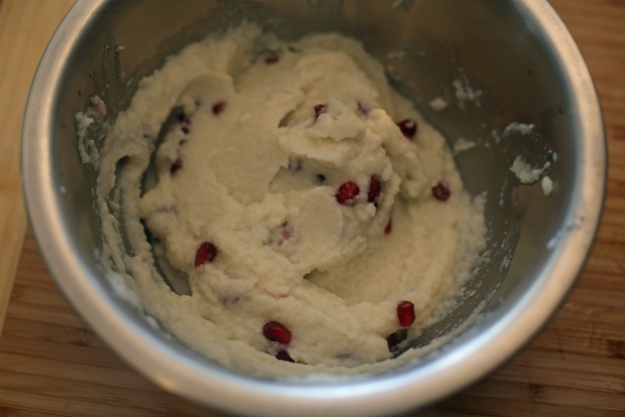 Toss the herbs with olive oil and a little kosher salt.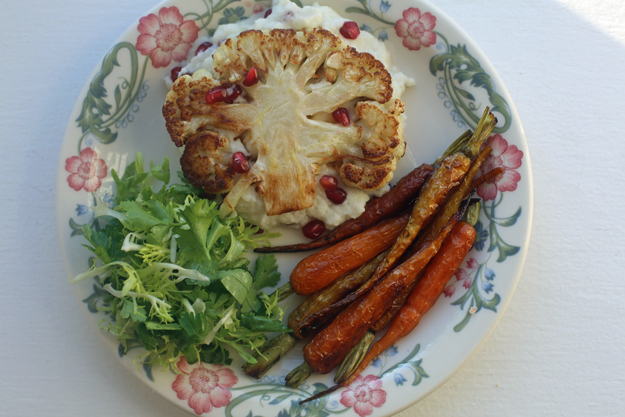 If you can't find pomegranates, don't worry, just skip that step.