On February 3, Oreo will launch a limited-edition Cookie Dough flavor...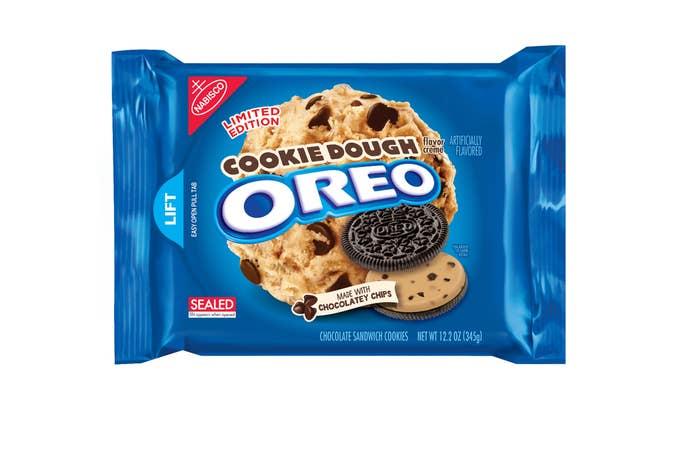 ...AND a flavor called "Marshmallow Crispy."
There had been rumors...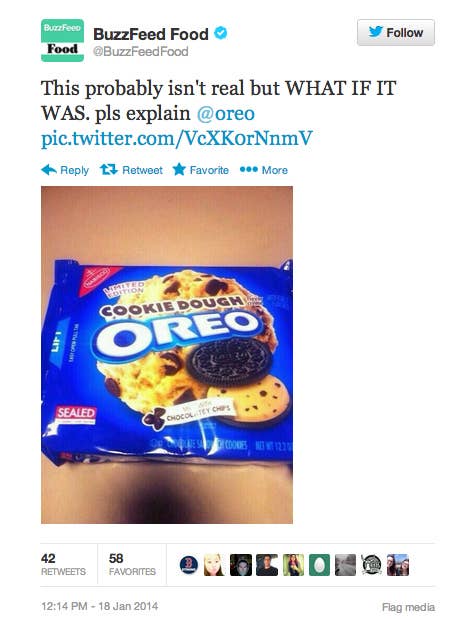 It doesn't really taste like cookie dough. Several staffers said they got hints of coffee or caramel, and one said it should be renamed the Frappuccino Oreo. It's good, we all agreed, but if you were to taste it blindly, you most likely wouldn't guess that it's supposed to represent cookie dough.
One person declared it inedible, throwing it into the trash in a huff. Others, however, were particularly excited about this variety because its creme center features bits of crisped rice. Unlike the cookie dough variety, this cookie's flavor corresponds with its name: it really does taste like a Rice Krispies Treat.