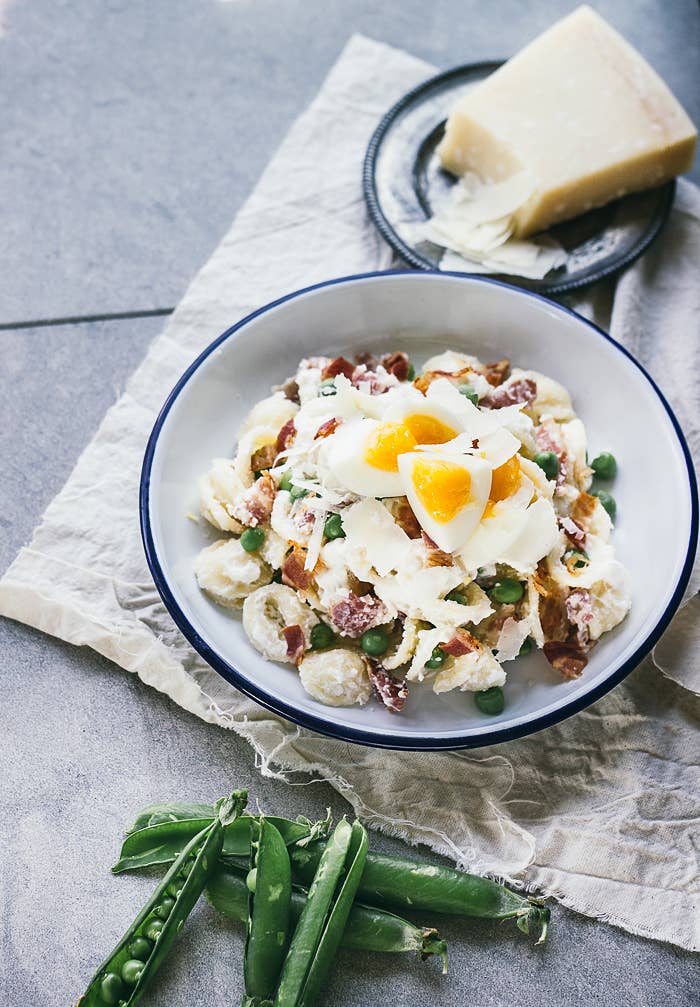 Traditionally, pasta carbonara has a raw egg swirled in at the end for an extra silky finish. This untraditional take gets its creaminess from mascarpone cheese and is topped with chopped hard boiled eggs. It makes two servings. Save the bacon fat for RECIPE #2's salad dressing.
First, hard boil 3 eggs. To do this, cover them with cold water...
Bring just to a boil.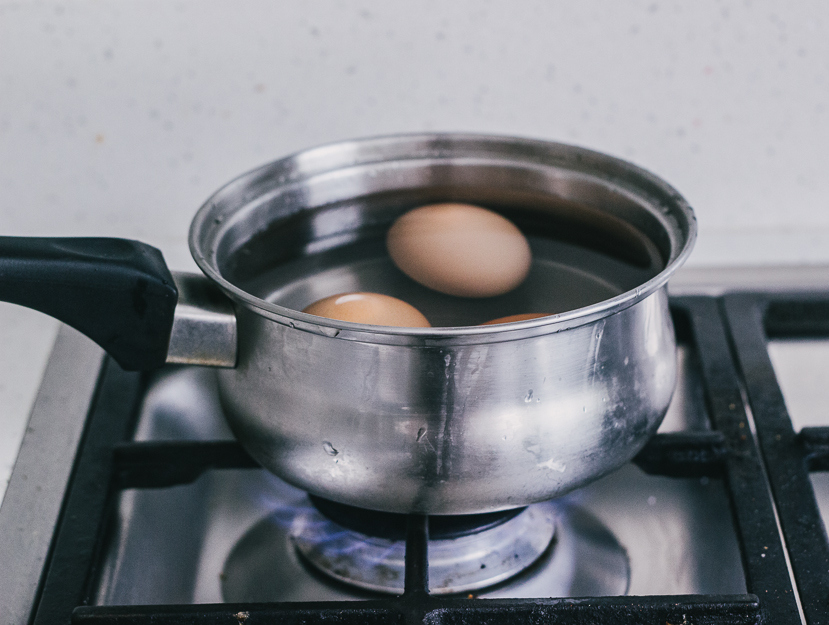 Then turn off the heat, cover, and let sit for exactly 12 minutes.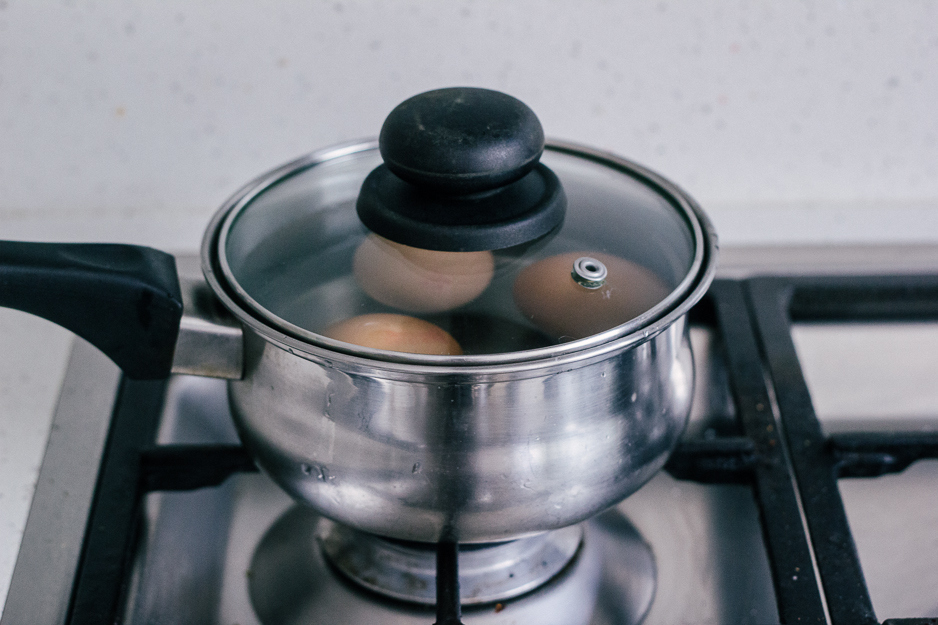 Stop the cooking / cool them down in ice water.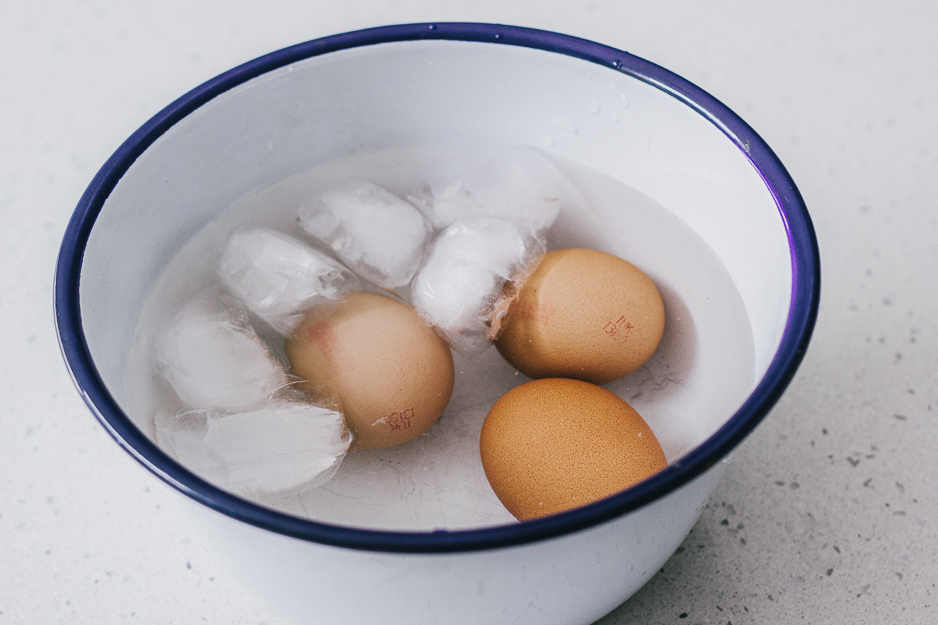 Once cool, peel the eggs.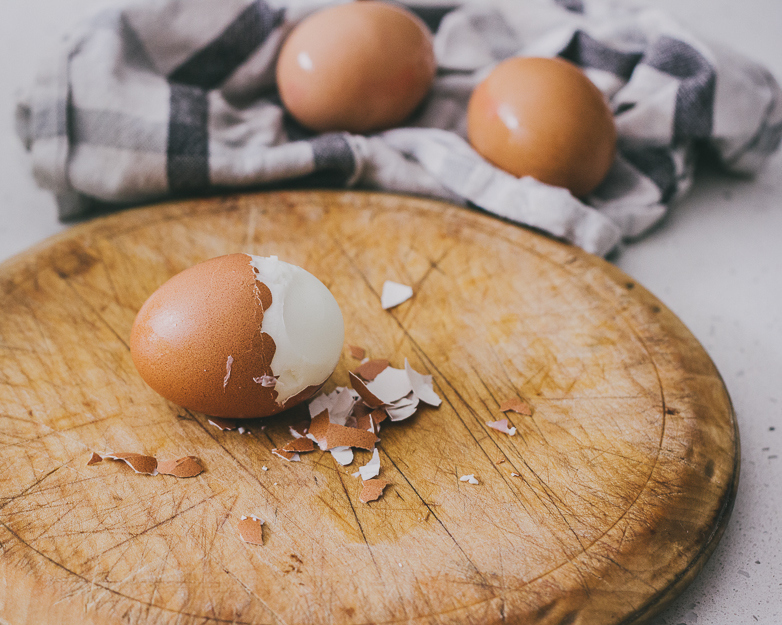 And chop them to the size you want in your pasta.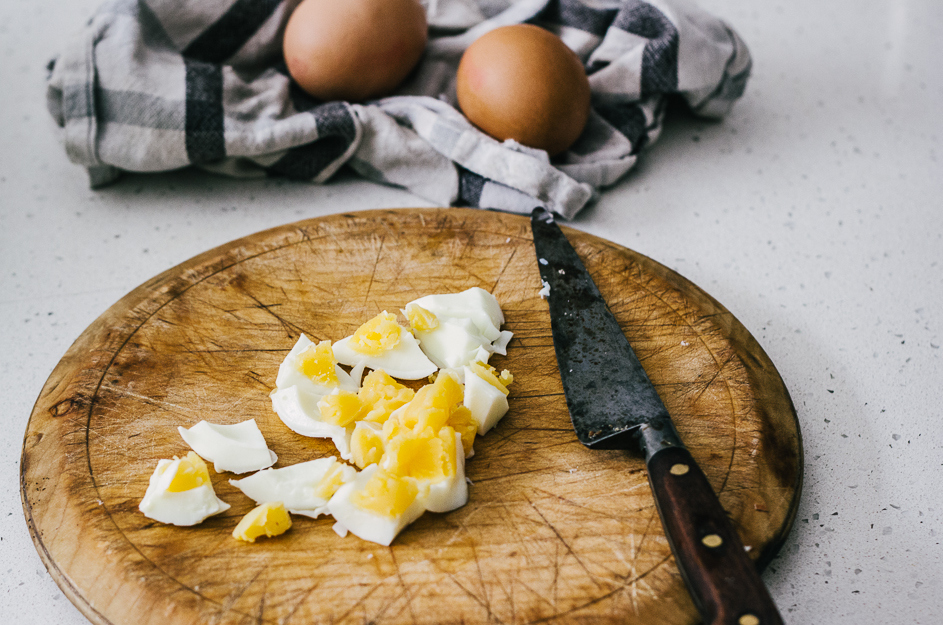 Next, boil your pasta in salted water.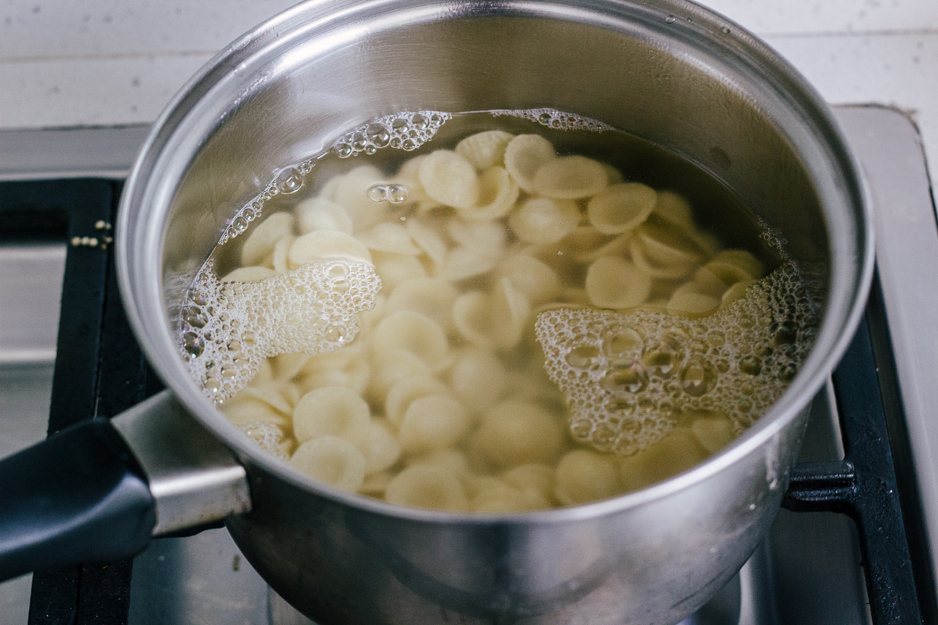 Drain, but keep 1 cup of the pasta water.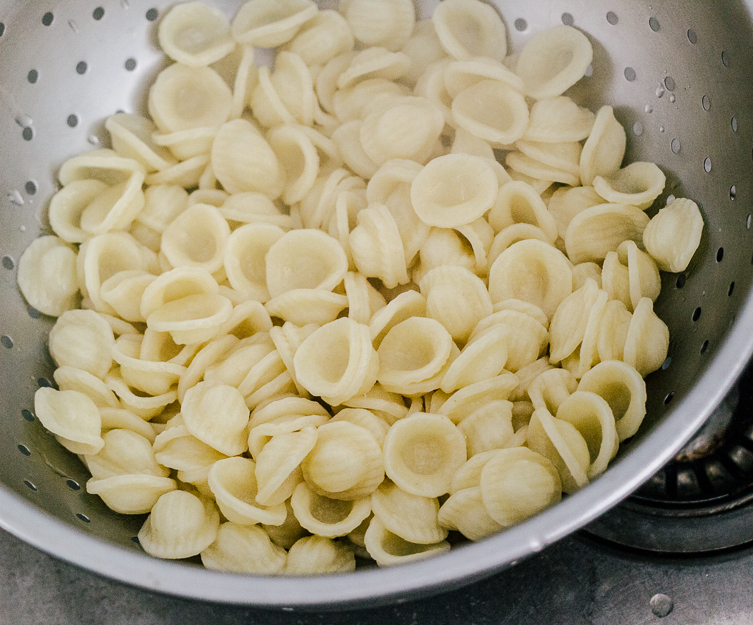 Cook bacon in a skillet until it's crispy and brown.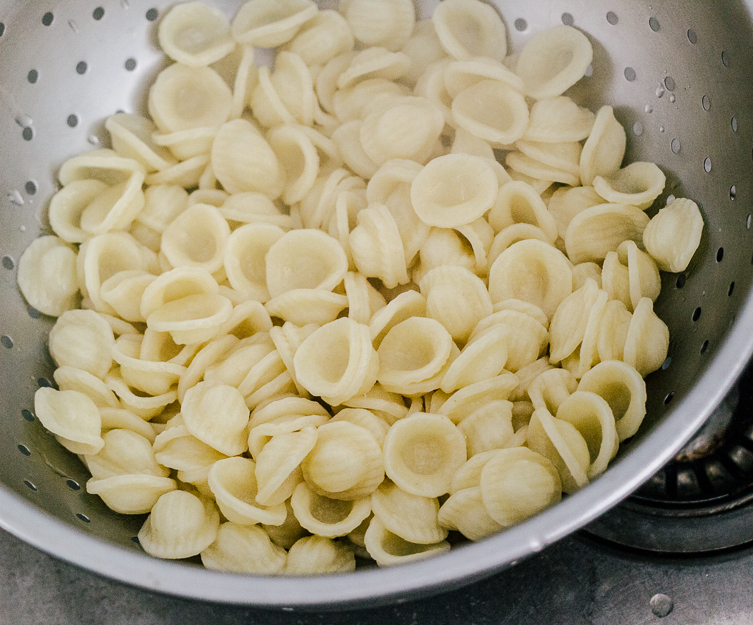 Keeping the bacon in the pan, drain off most of the bacon fat and save it for Recipe 2's bacon vinaigrette.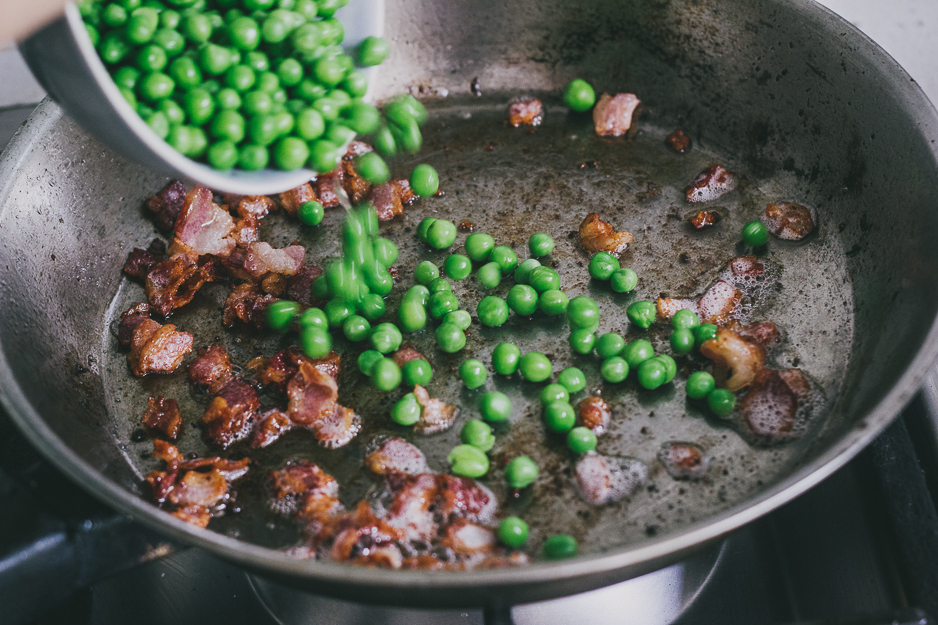 Add frozen peas to the bacon and toss around til they're warm.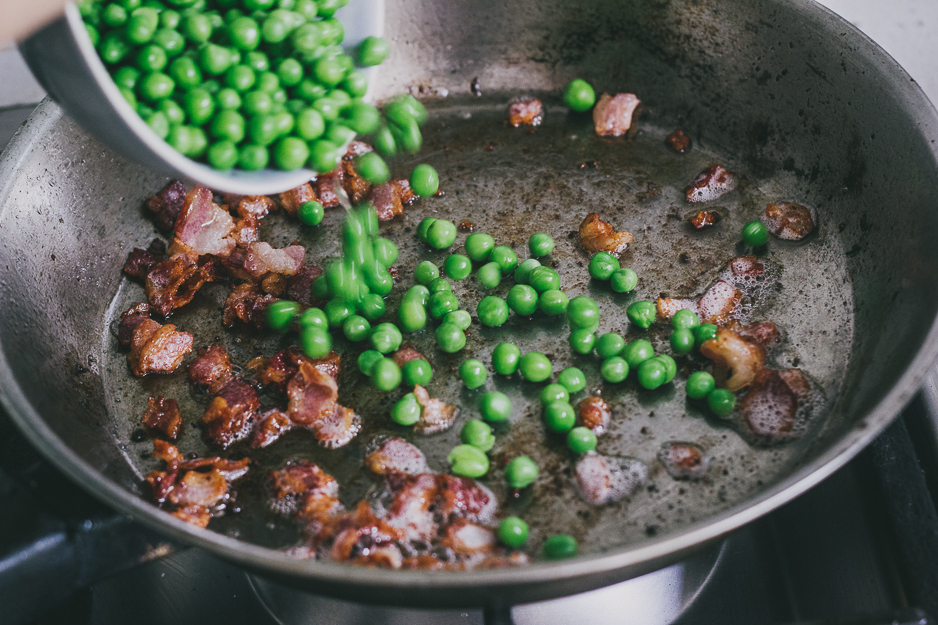 Add al dente pasta...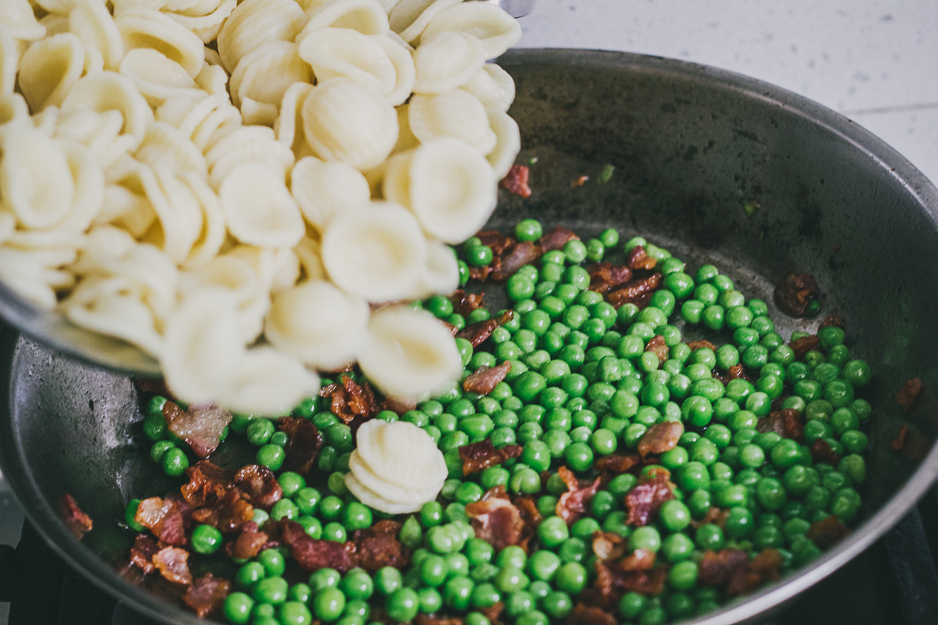 ...add the juice from about half a lemon and mascarpone...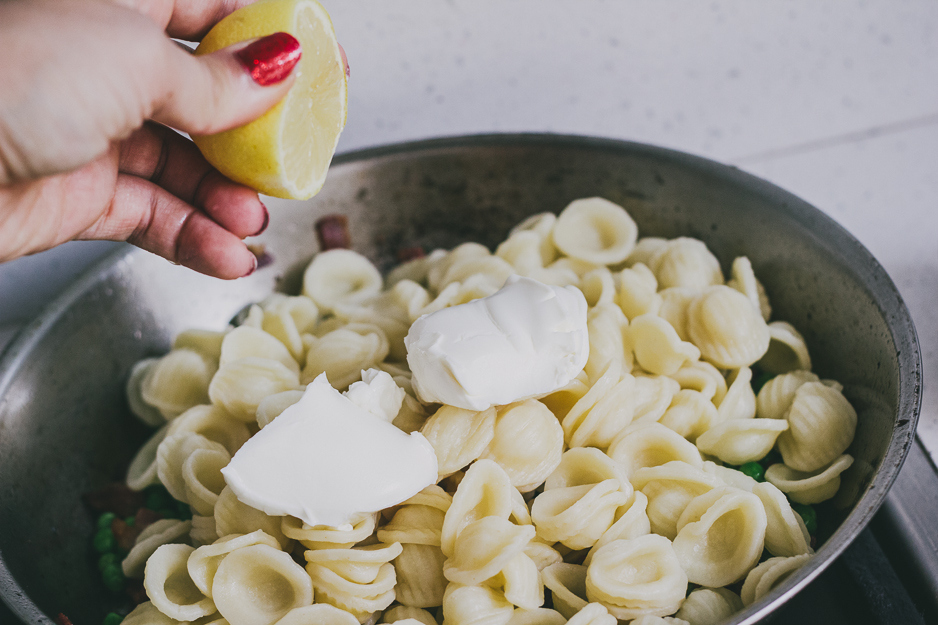 ...and 1/4 cup of the pasta water. (You can add more later, as needed.)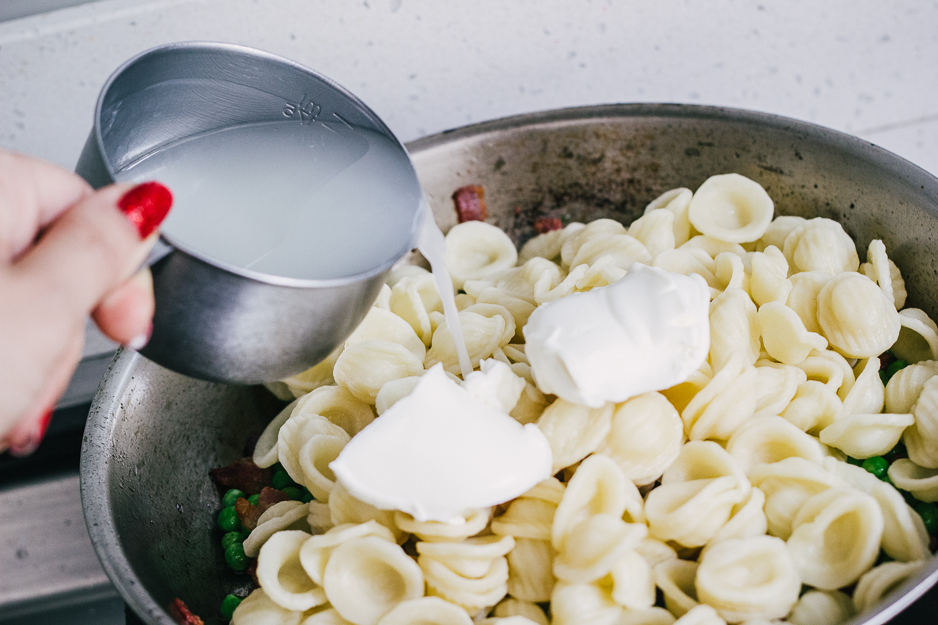 Stir, heat gently, and let emulsify.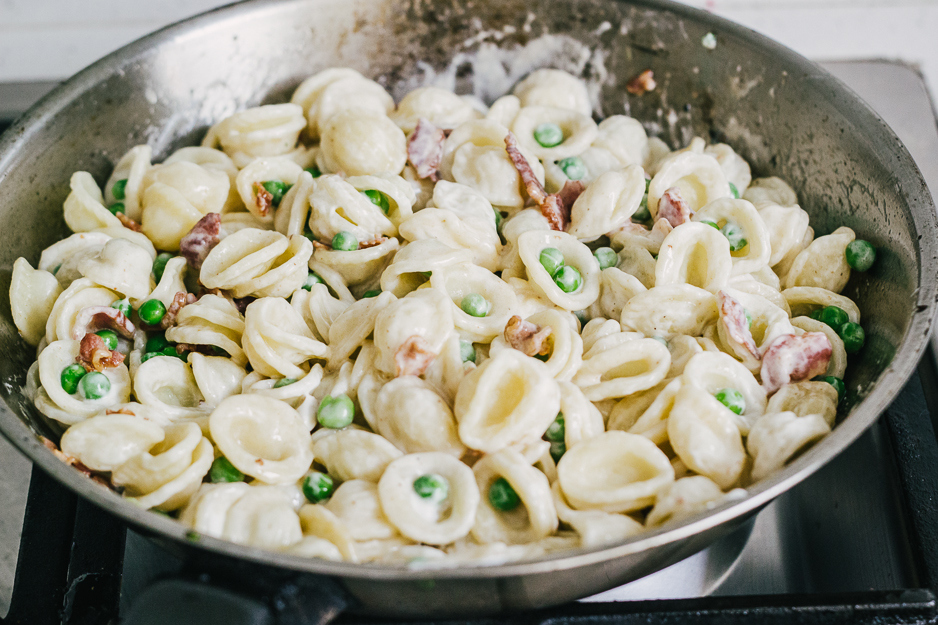 Sprinkle with 3/4 cup shaved Parmesan (save some Parm to put on top later).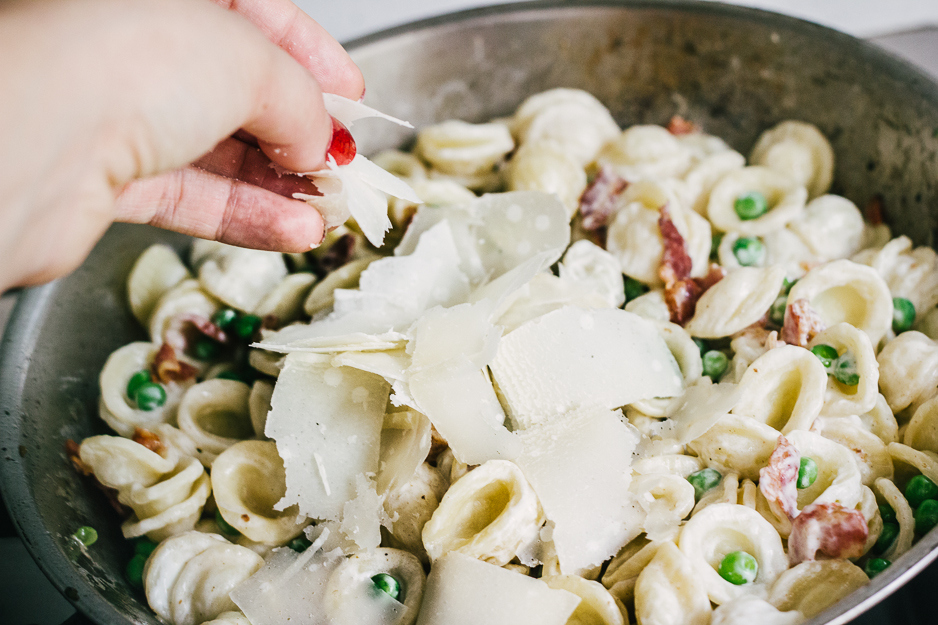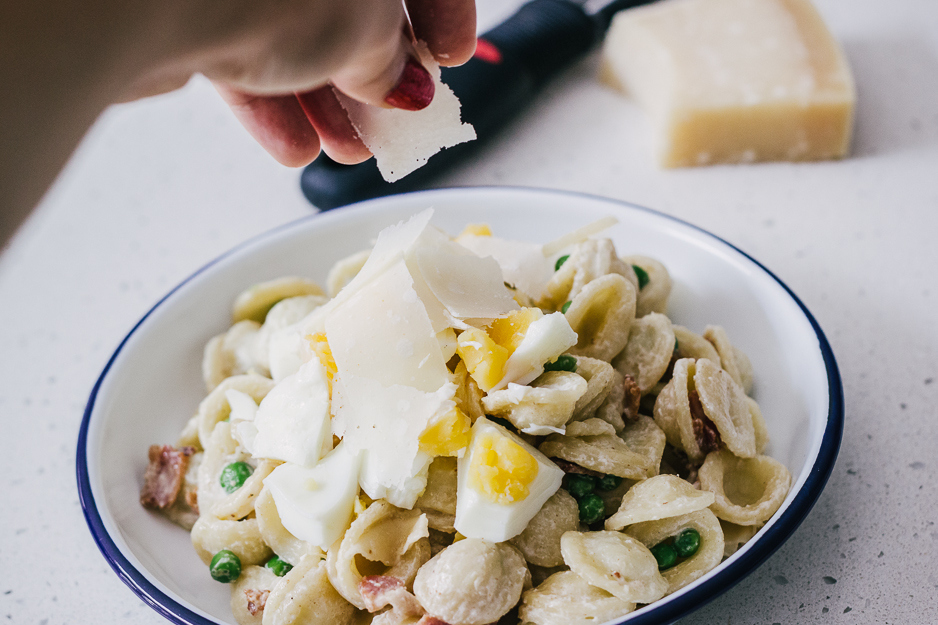 Orecchiette Carbonara With Hard-Boiled Eggs
Recipe by Rebekah Peppler
TIPS: If you can't find orecchiette (little ear shaped) pasta, substitute in another short pasta such as penne. Save the bacon fat for RECIPE #2's bacon vinaigrette.
MAKES 2 SERVINGS
Prep Time: 5 minutes
Cook Time: 30 minutes
INGREDIENT
3 large eggs
½ pound dried orecchiette pasta
3 slices smoked bacon (or pancetta), finely chopped
1 cup fresh or frozen green peas
2 tablespoons mascarpone or cream cheese*
1 tablespoon fresh lemon juice
1 cup shaved Parmigiano-Reggiano cheese, divided
*If you're on a tight budget, opt for cream cheese.
PREPARATION
1. Make the hard boiled eggs: Add the eggs to a small saucepan and cover with cold water. Place over medium-high heat and bring to just a boil. Remove the pan from the heat and cover with a tight-fitting lid. Set aside for 12 minutes, then drain the eggs and transfer to a bowl filled with ice water to cool. Once the eggs are cooled, peel and coarsely chop the eggs. Set aside.
2. Meanwhile, bring a large pot of heavily salted water to a boil over high heat. Add the pasta and cook until just tender, about 10 to 12 minutes. Drain the pasta, reserving 1 cup of the pasta cooking water.
3. In a large skillet set over medium heat, cook bacon until crisp and browned, about 7 minutes. Drain off most of the fat (reserve for recipe 2's bacon vinaigrette.) Add the peas to the pan and heat, tossing until warmed through. Add the cooked pasta, mascarpone (or cream cheese), lemon juice and ¼ cup of the pasta water to the pan and toss to coat. Stir in ¾ of the Parmesan and stir to combine. Add more pasta water as needed.
4. Transfer the pasta to a serving bowl, sprinkle the chopped eggs on top and serve immediately with the remaining Parmesan shards.