This is The McEverything.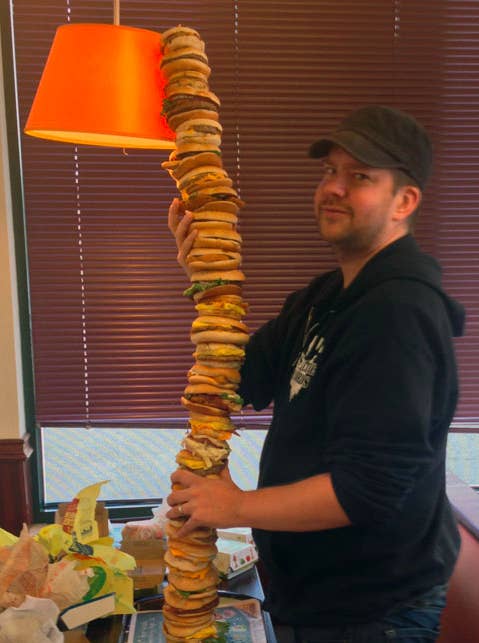 We owe its existence to Nick, the Milkwaukee-based editor of DudeFoods.com, who says this has been on his bucket list for years.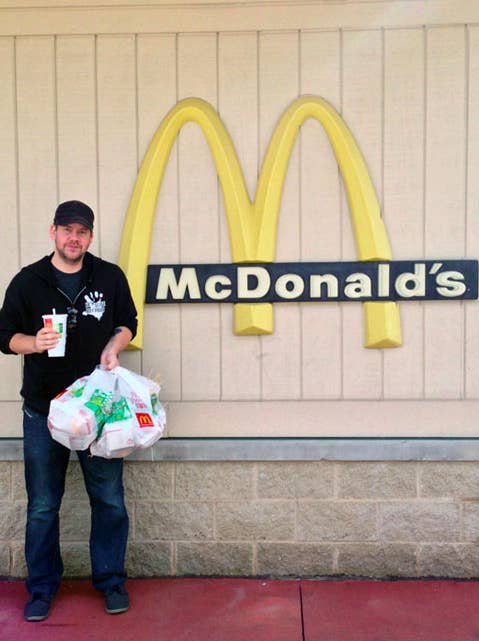 To make The McEverything, Nick ordered every sandwich McDonald's offers for both breakfast and lunch.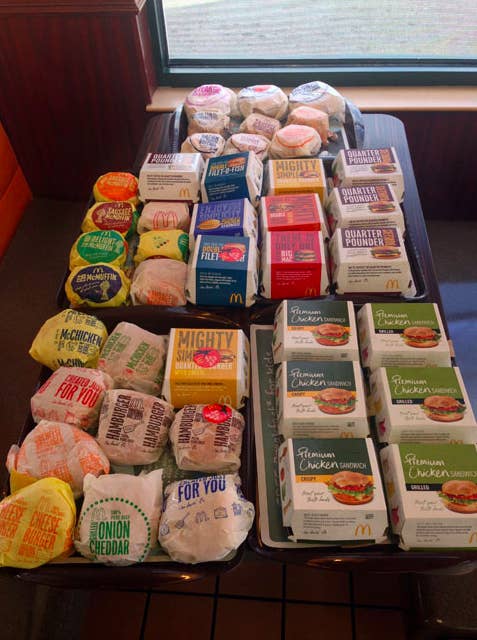 That cost $140.33 (plus a diet coke).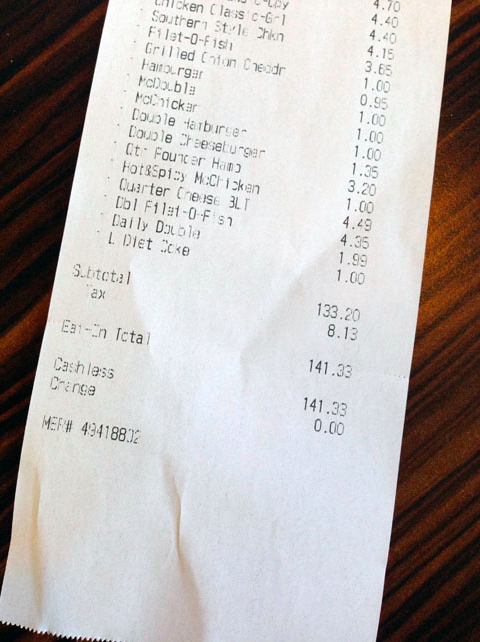 Congrats dude.