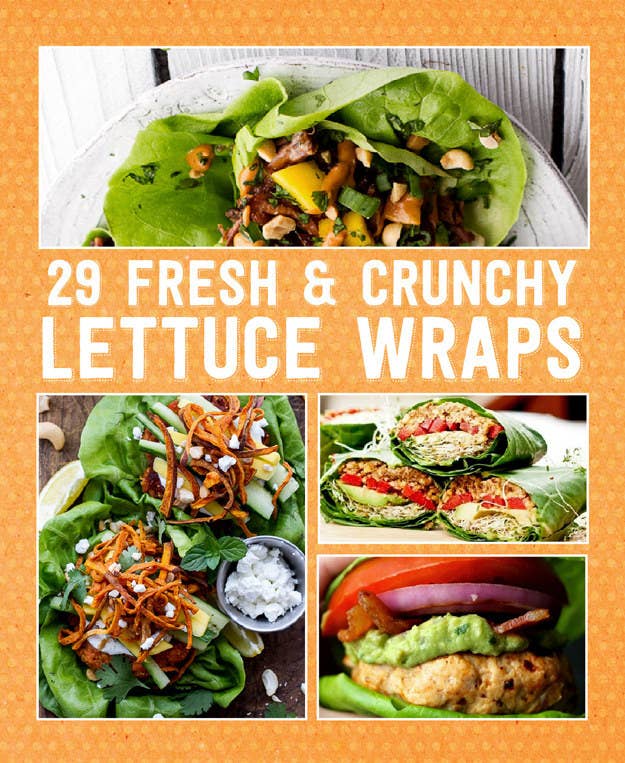 1.
Crock Pot Buffalo Chicken Lettuce Wraps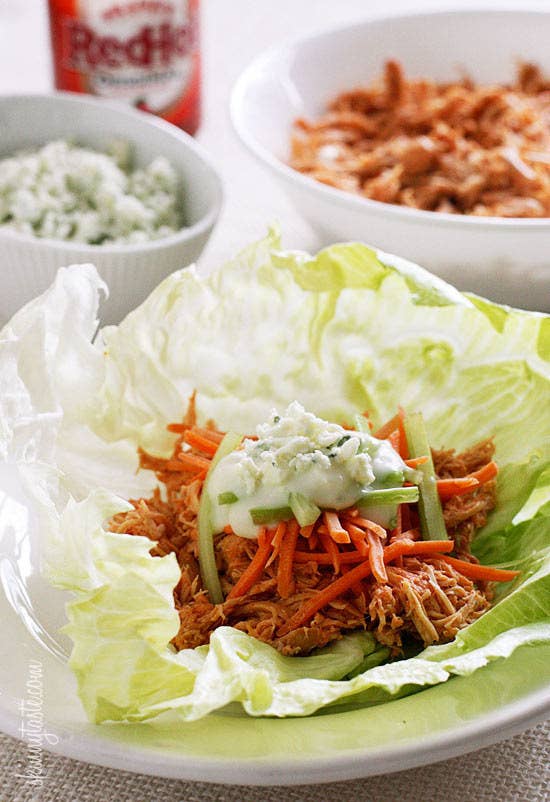 2.
Bacon, Radish, and Avocado Lettuce Wraps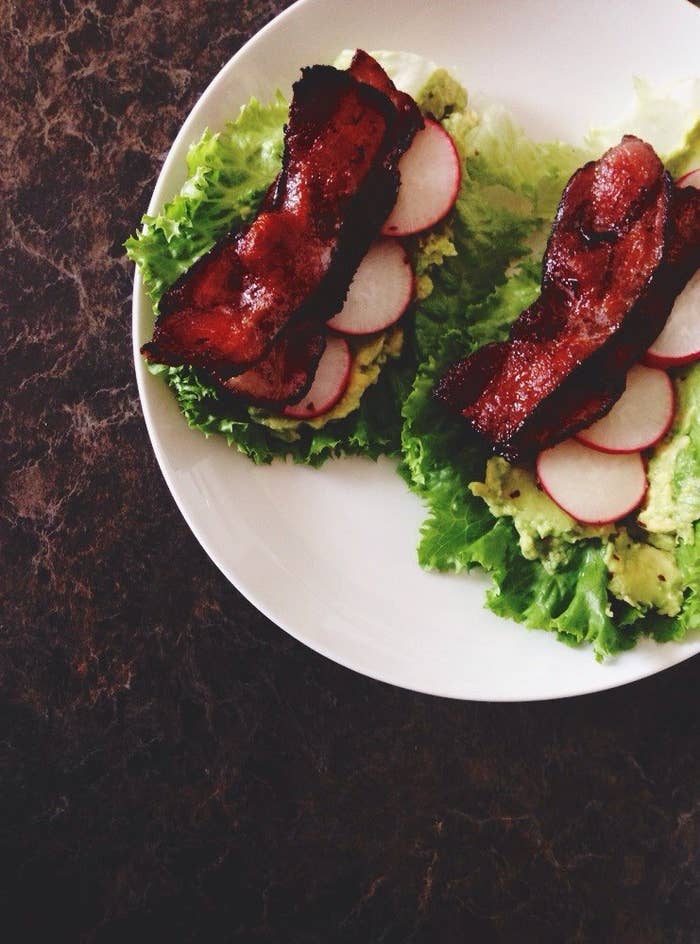 3.
Vegetarian Cabbage Wraps With Grilled Tofu and Spicy Peanut Dipping Sauce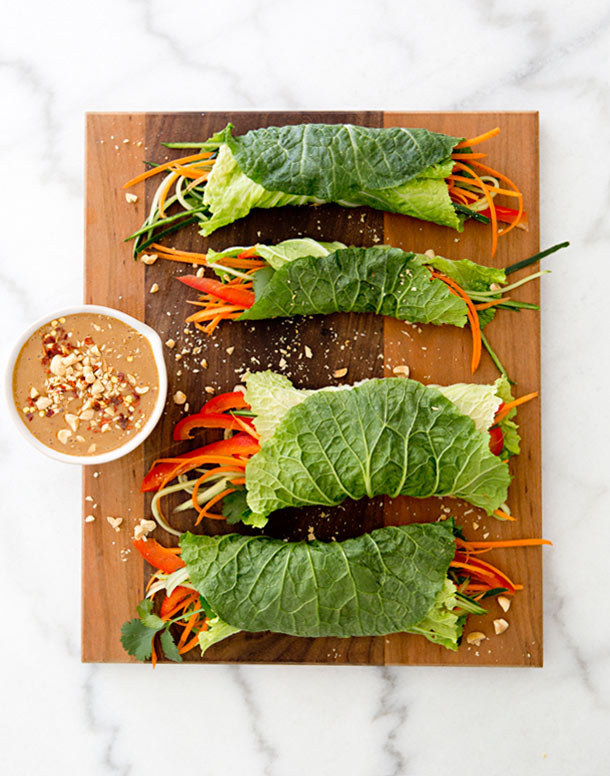 4.
PF Chang's Chicken Lettuce Wraps Copycat Recipe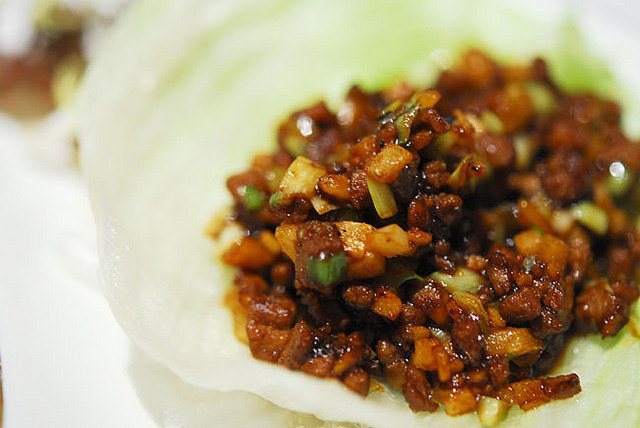 5.
Healthy Protein-Style Ahi Tuna Burgers
6.
Easy Taco Lettuce Wrap
7.
Shrimp Lettuce Wraps with Peanut Dipping Sauce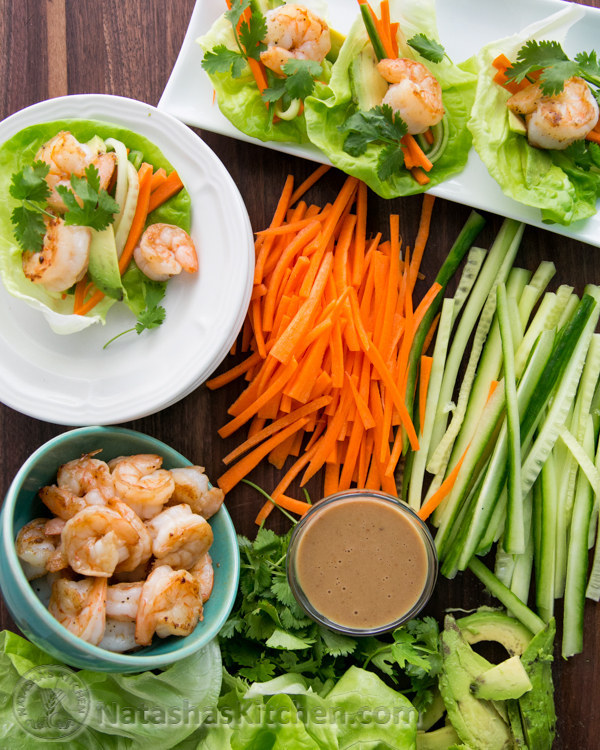 8.
Seared Steak Lettuce Cups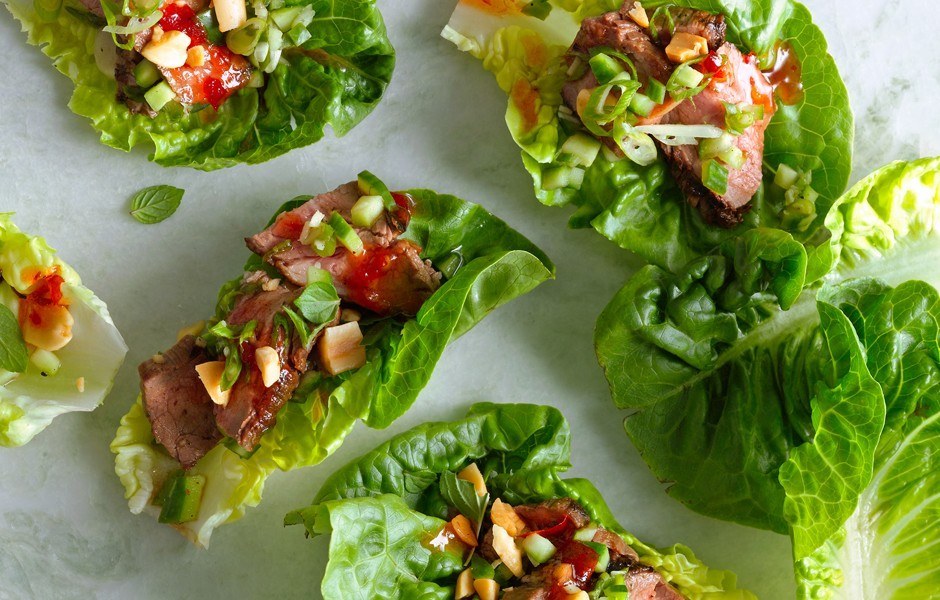 9.
Vegetarian Mexican Quinoa Salad Cups With Creamy Cilantro-Lime Dressing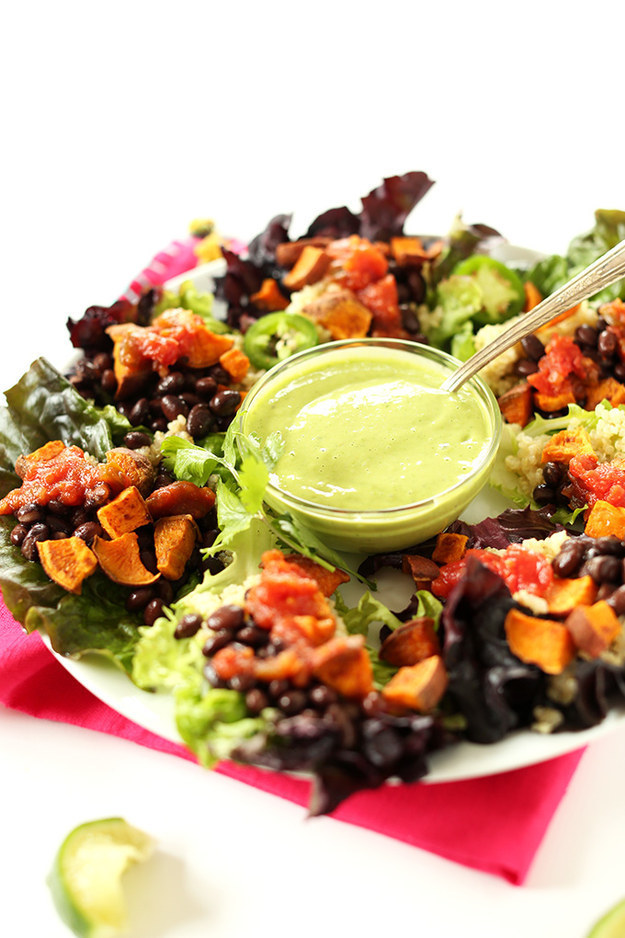 10.
Chipotle Chicken Lettuce Wraps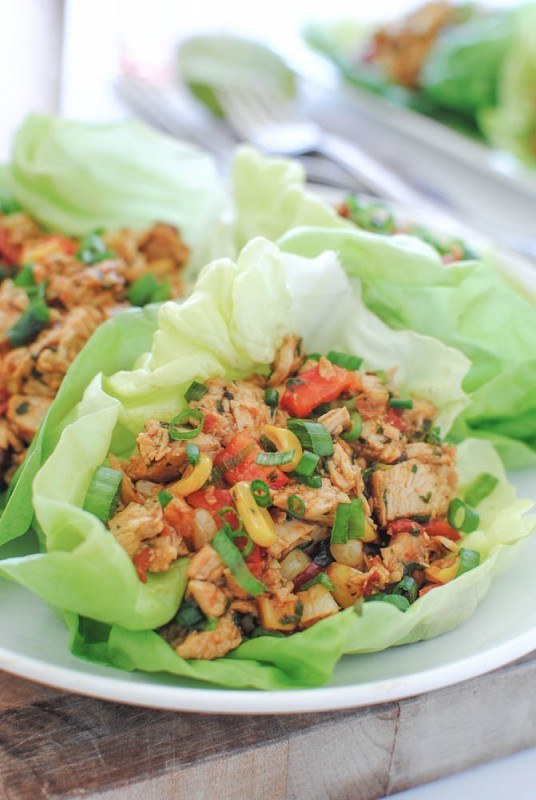 11.
Easy Turkey Taco Lettuce Wraps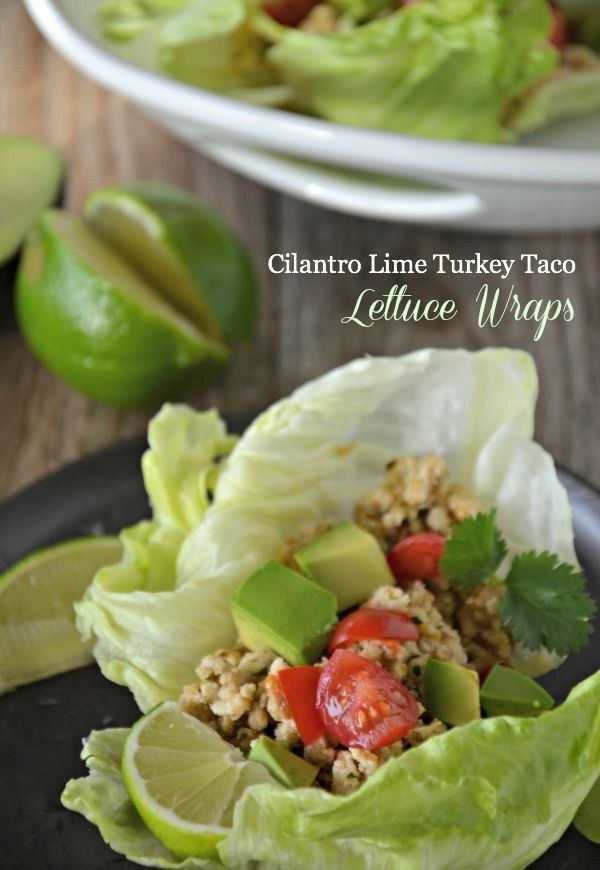 12.
BLT Lettuce Wraps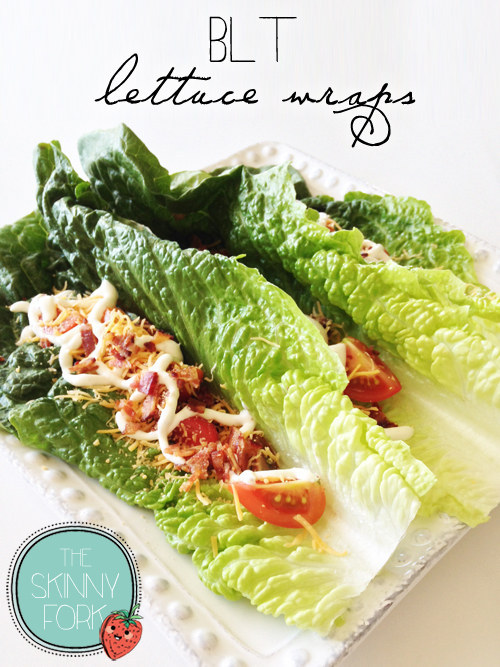 13.
Sweet and Sour Pork in Lettuce Cups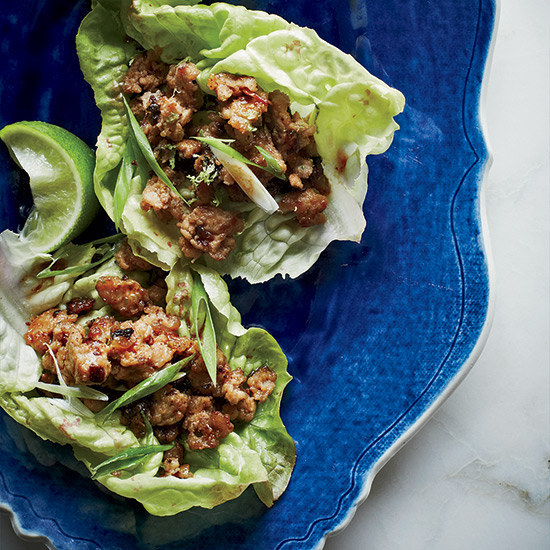 14.
Chicken Sausage Lettuce Wraps
15.
Lettuce Wraps with Smoked Trout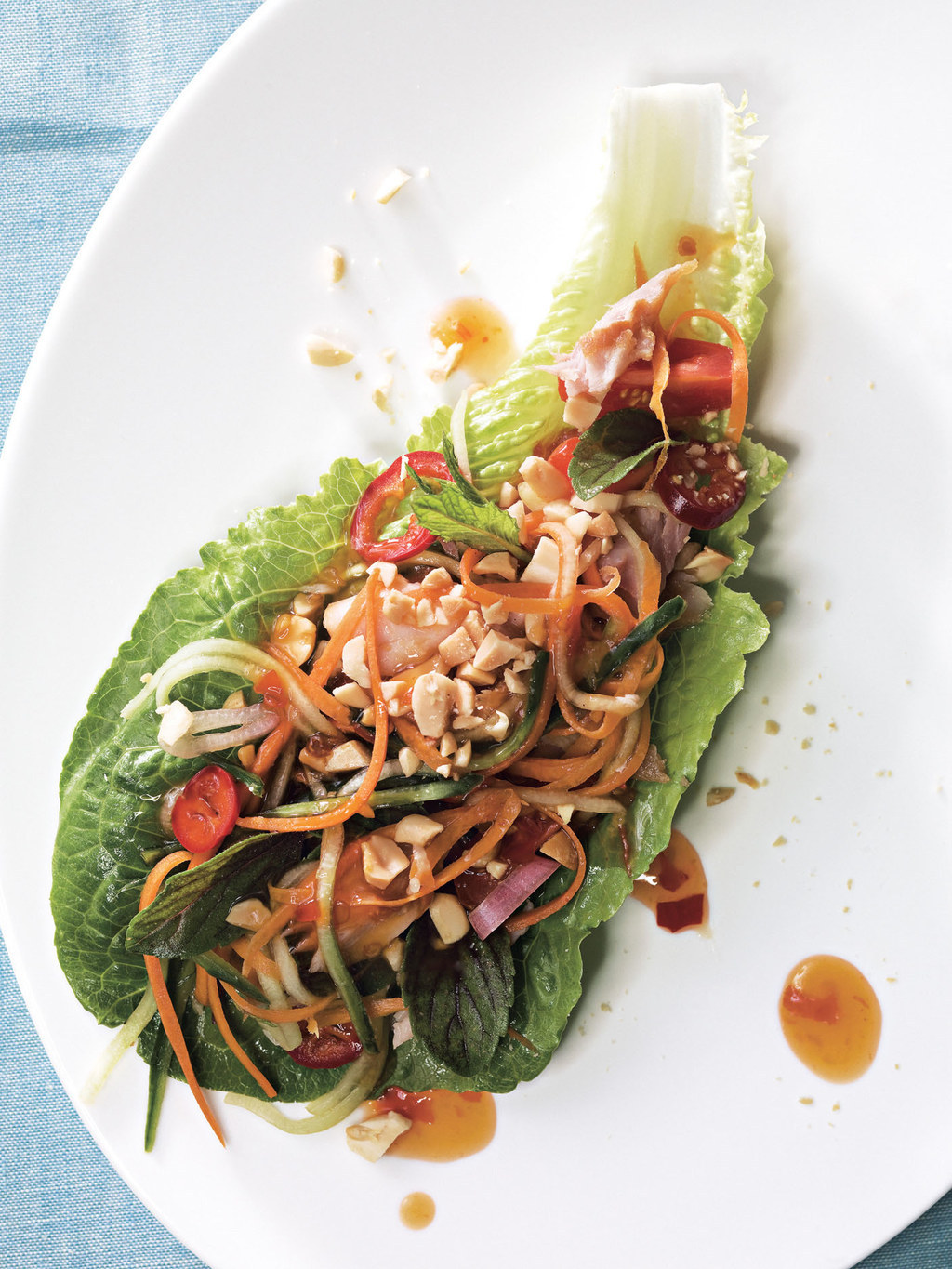 16.
Artichoke-and-Beef Lettuce Wraps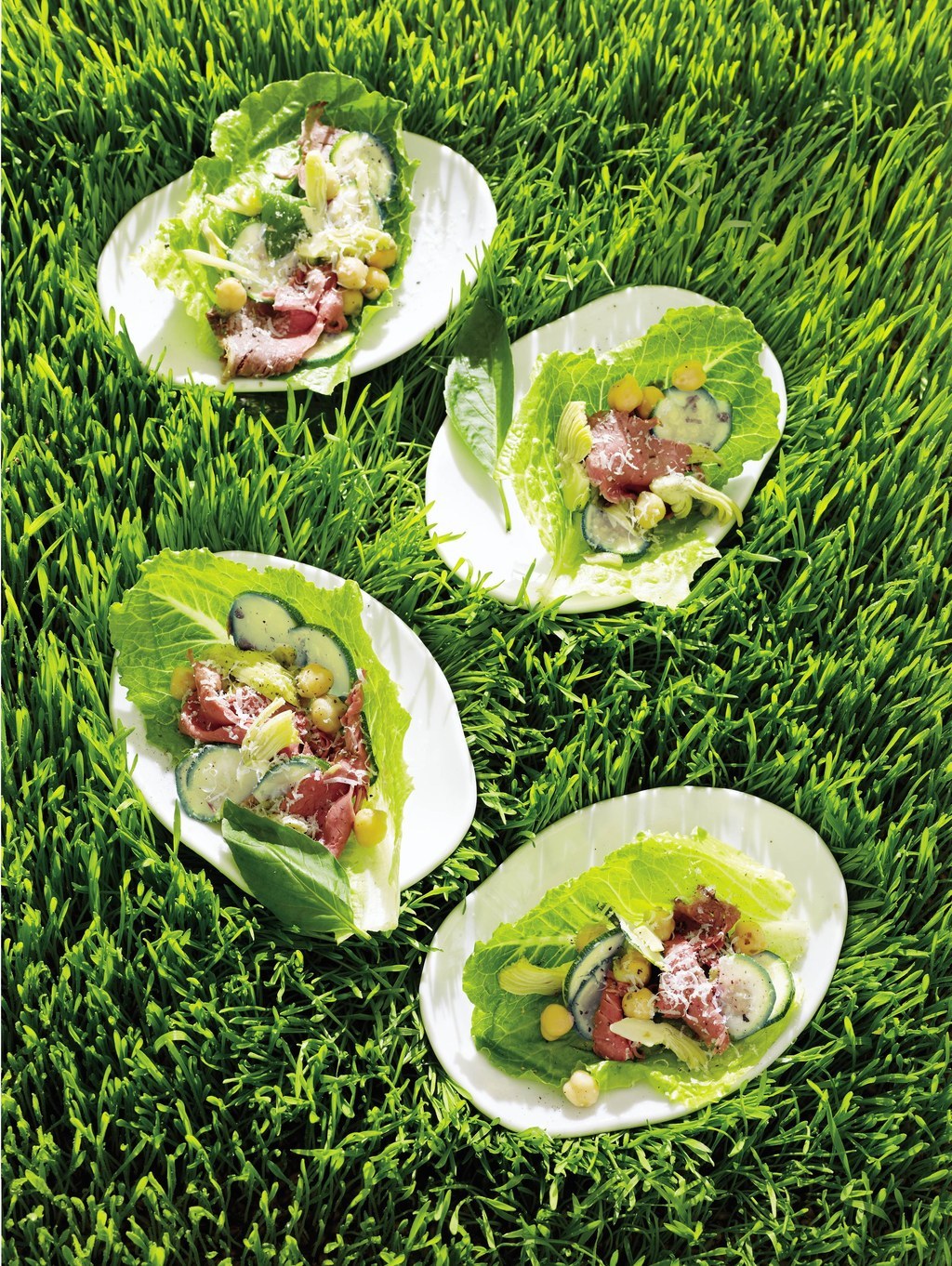 17.
Crockpot Curried Thai Short Rib Lettuce Wraps with Peanut Sauce + Mango Salsa.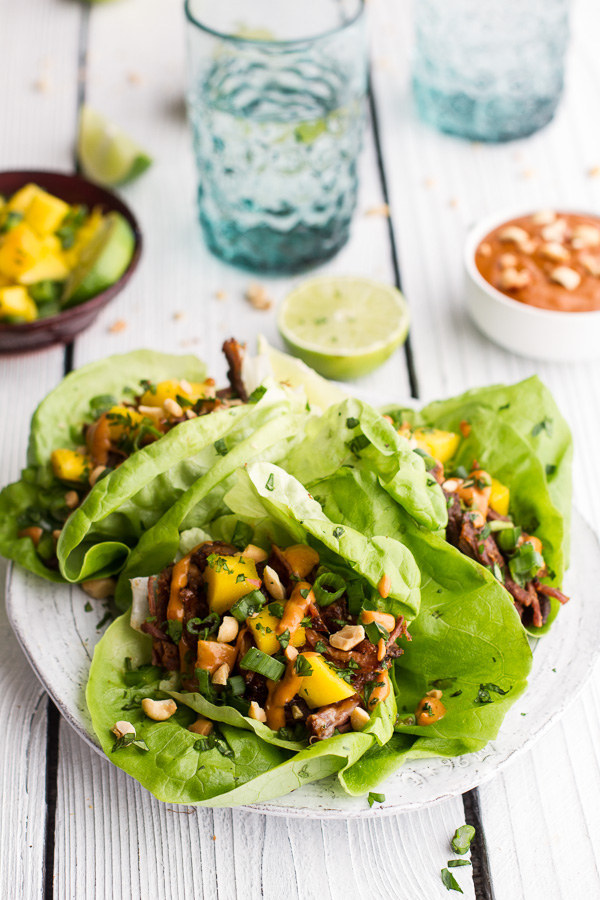 18.
Vegan Lettuce Wraps with Edamame, Quinoa, and Soy-Garlic Chili Sauce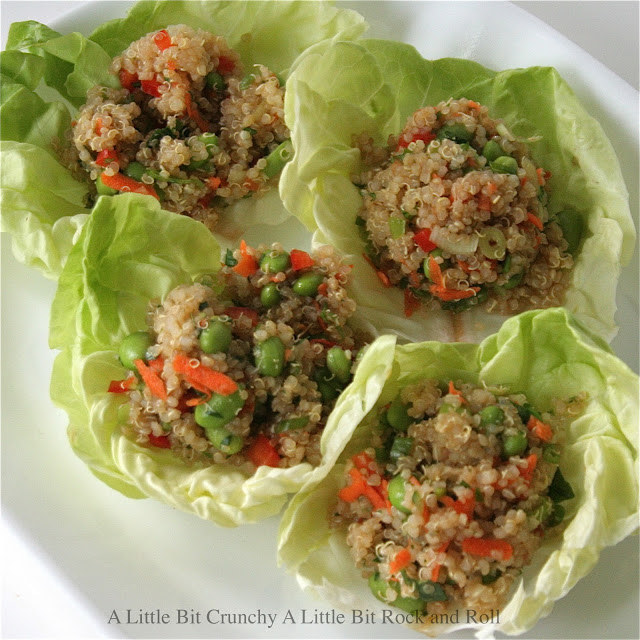 19.
Paleo Tuna Avocado Lettuce Wraps
20.
Chipotle Turkey Burgers With Guacamole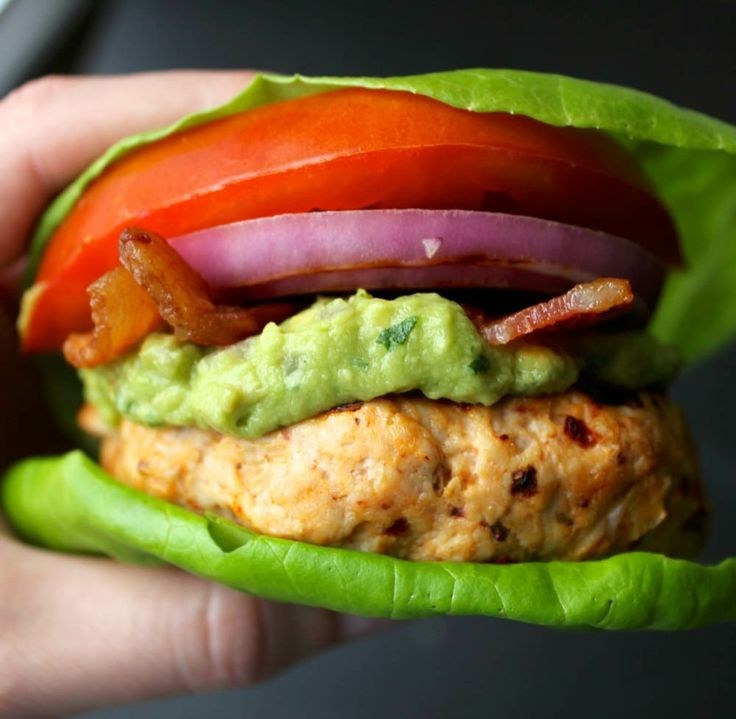 21.
Easy Mexican Crockpot Chicken Lettuce Wrap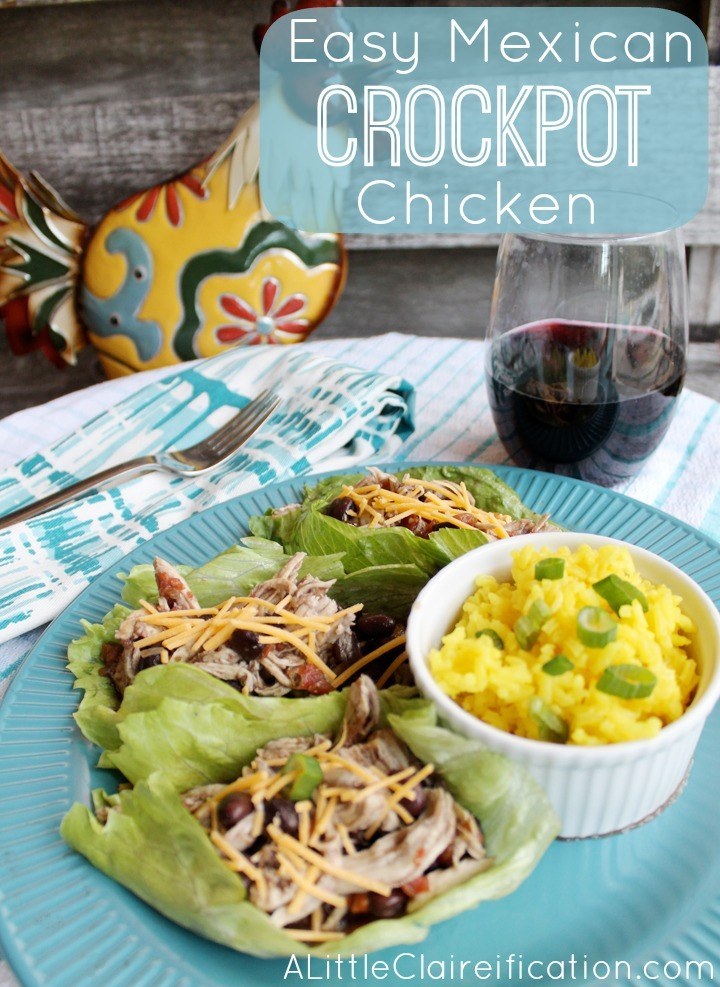 22.
Curried Salmon Burger Lettuce Wraps w/Crispy Sweet Potato Straws + Goat Cheese.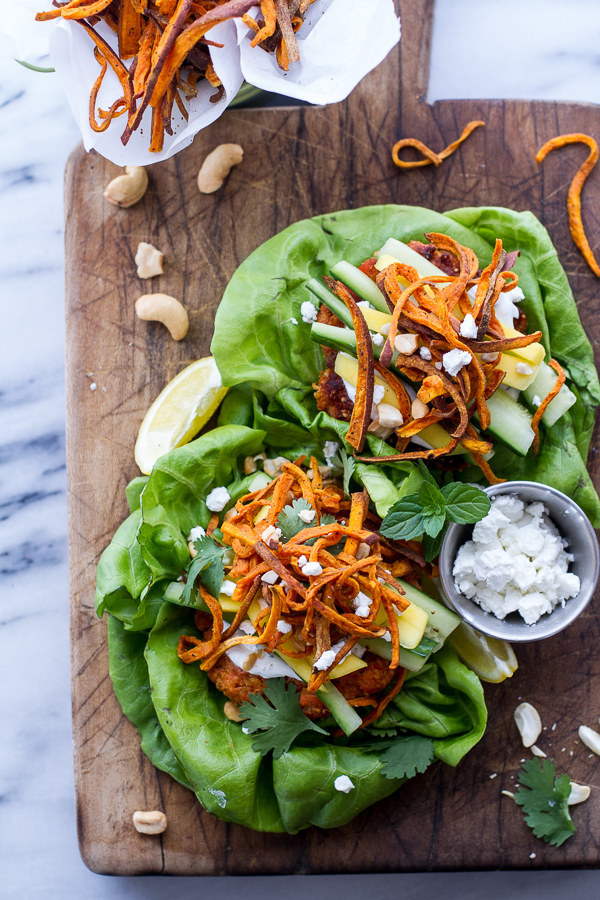 23.
Asian Lettuce Wraps with Prawn, Avocado, and Nuoc Cham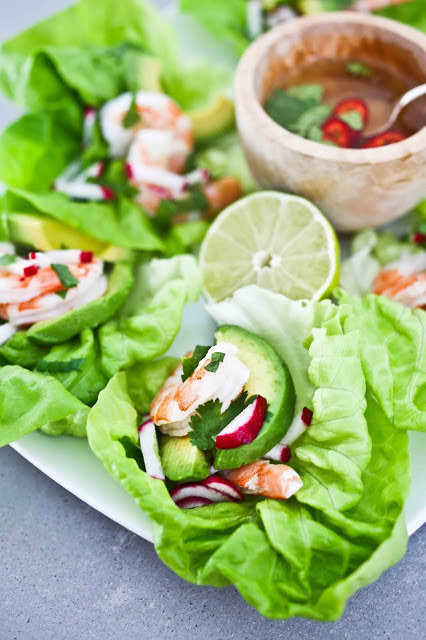 24.
Easy Chicken Salad Wrap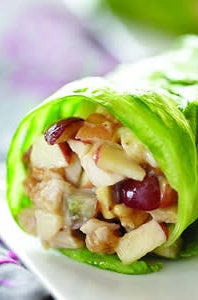 This sounds really weird and was created by a kid, winning the JIF peanut butter's "Creative Kids In the Kitchen" Contest: Mix peanut butter with mayonnaise and honey, toss in cooked chicken, chopped apple, and grapes. Huh. Try it..
25.
Paleo Ground Beef, Mushroom, and Broccoli Slaw Lettuce Cups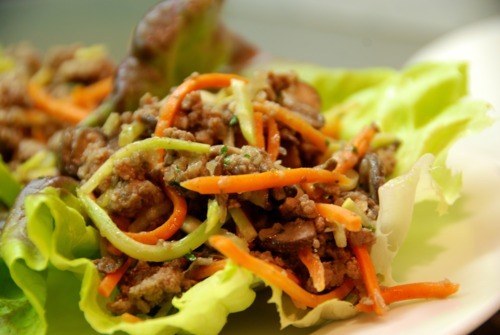 26.
Latin-Spiced Chicken in Lettuce Cups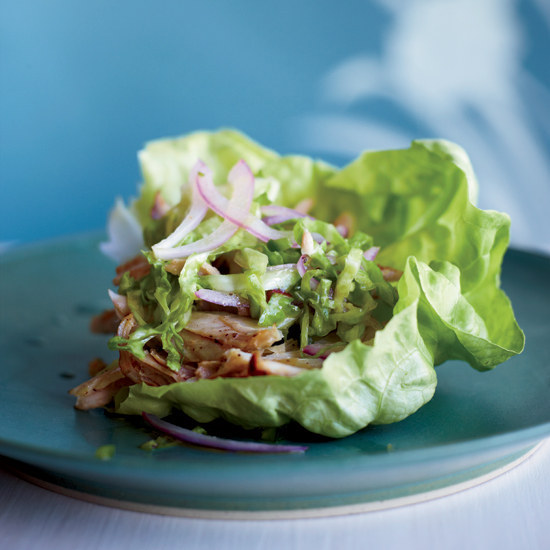 27.
Raw Vegan Collard Wraps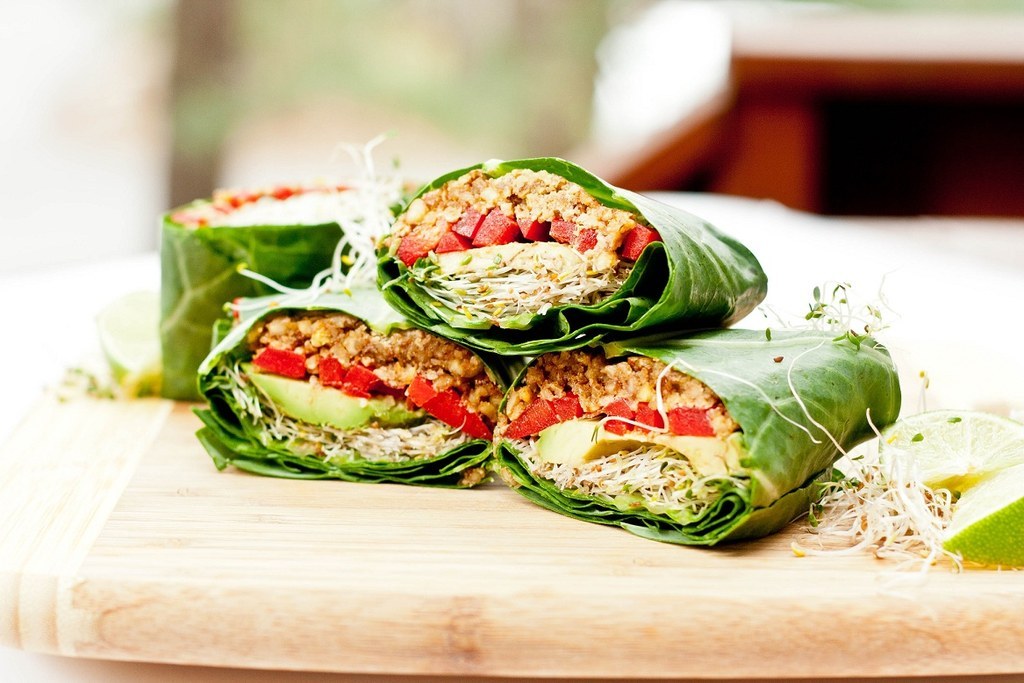 28.
Spicy Uni Lardo Sushi In Lettuce Cups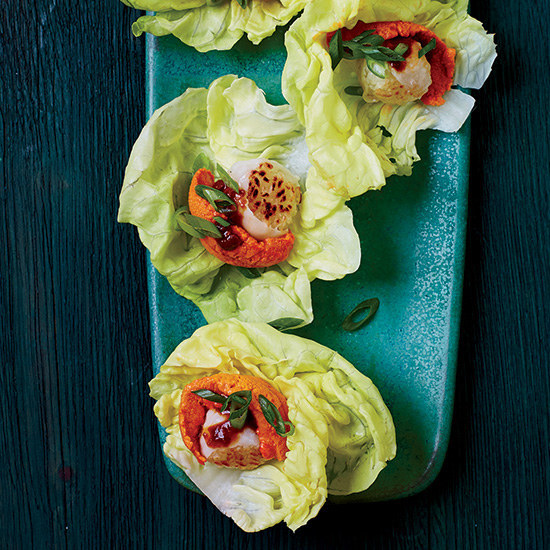 29.
Lettuce-Wrapped Cheeseburgers