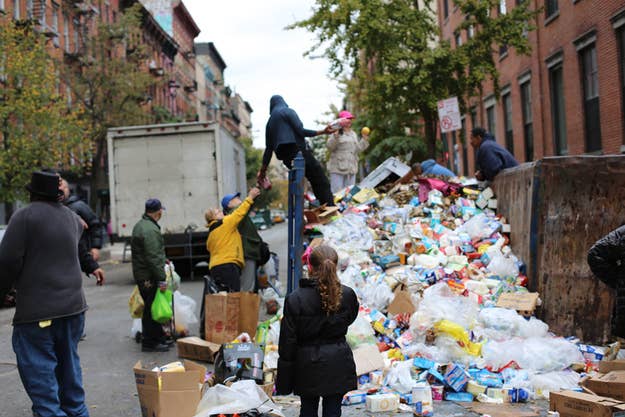 When 34-year old Amaris Perez climbed out of the NYC Dumpster where she spent 20 minutes digging around for unspoiled food today, she realized that her feet were numb. "A lot of that stuff in there is frozen. This is the stuff that the store had to throw out I guess," she said, gesturing to the Key Food grocery on the corner of Avenue A and 4th Street.
Perez lives a few blocks south of the East Village grocery store and is one of 250,000 people in downtown Manhattan who has been without power since Hurricane Sandy hit on Monday. She was walking north with her 7-year-old twin daughters to use a pay phone today when she saw people digging around in a steel Dumpster.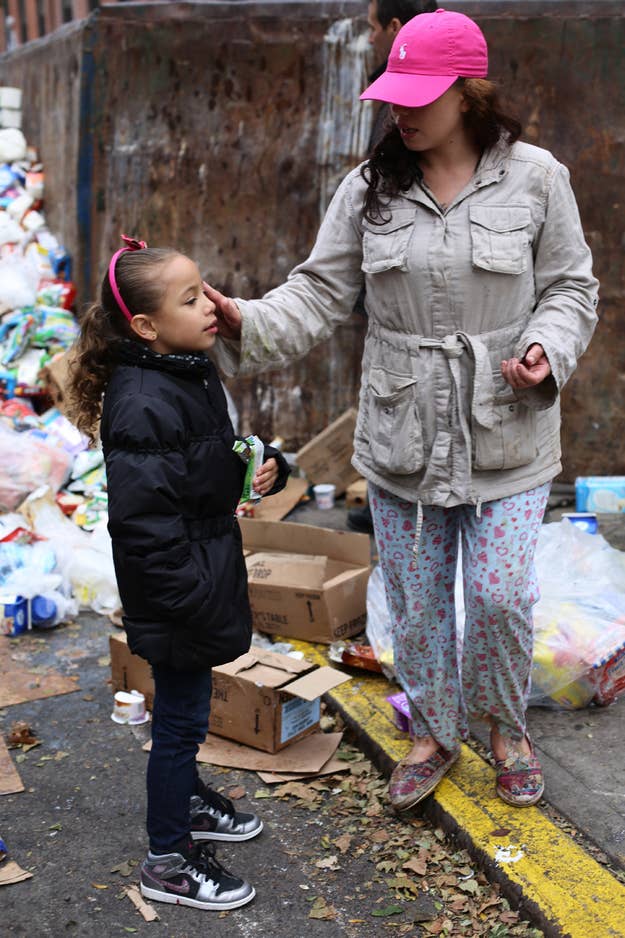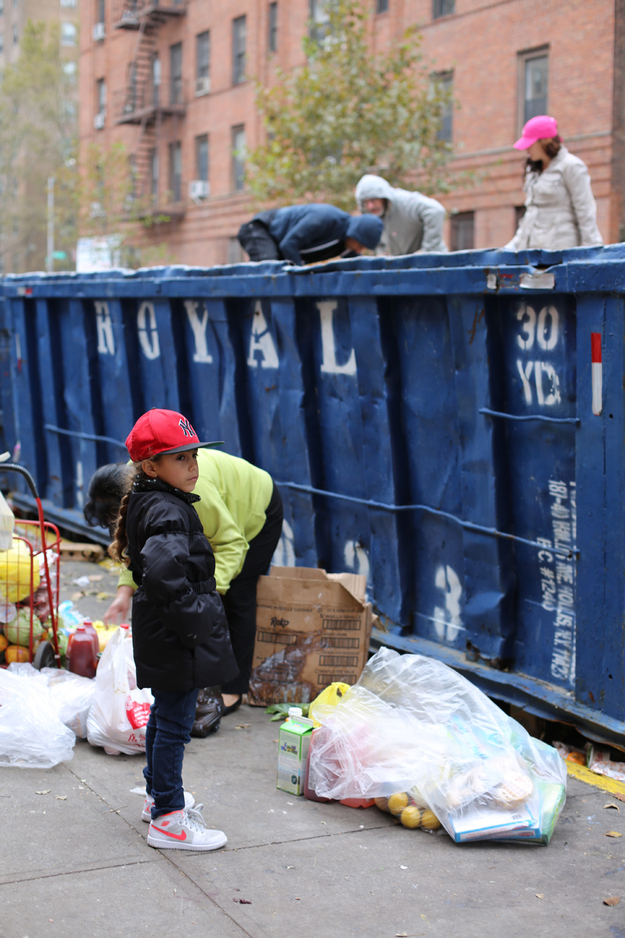 "Someone busted the lock and broke it open. At first I thought it was yucky and I didn't want to get in, but I need to get food for me and my children and there are a lot of people around who want food, and I wanted to help," she said.
The difference between upper and lower Manhattan thanks to power failure after Sandy is eerie. Uptown has been congested with traffic but otherwise largely unscathed. But walk below 34th street and there's no electricity and no traffic, and everything is closed; walk below 14th Street and there's no cell service and no working traffic lights, and streets are completely empty.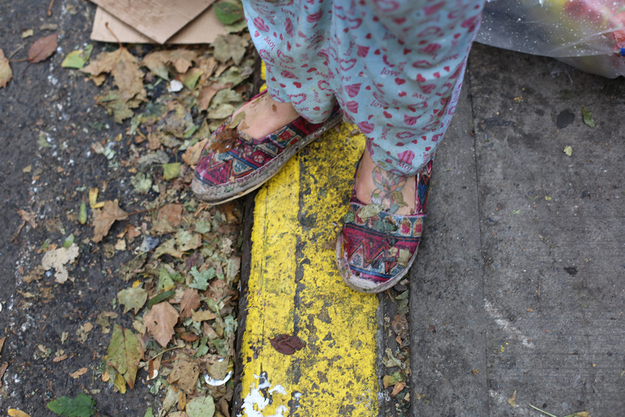 Sandy has highlighted the class divide in New York City in a way that only natural disasters can, dividing those who have had to stick it out downtown without power, heat, or easy access to food from those who have not. Each day since Monday there has been a visible mass exodus of people walking north carrying pets and suitcases to stay with friends or family above 34th Street. That's not an option for everyone. Several owners of bodegas in the East Village said they were sleeping in their shops at night to prevent looting. The bars and restaurants that are open close early because, as one bar owner explained, "things get kind of sketchy."
Perez said leaving is not an option for her. "I am a stay-at-home mom. We've been in and out of shelters. But this is really stressful. I heard the water is contaminated. I live on the 13th floor and the elevator doesn't work, so I gotta be up and down the stairs."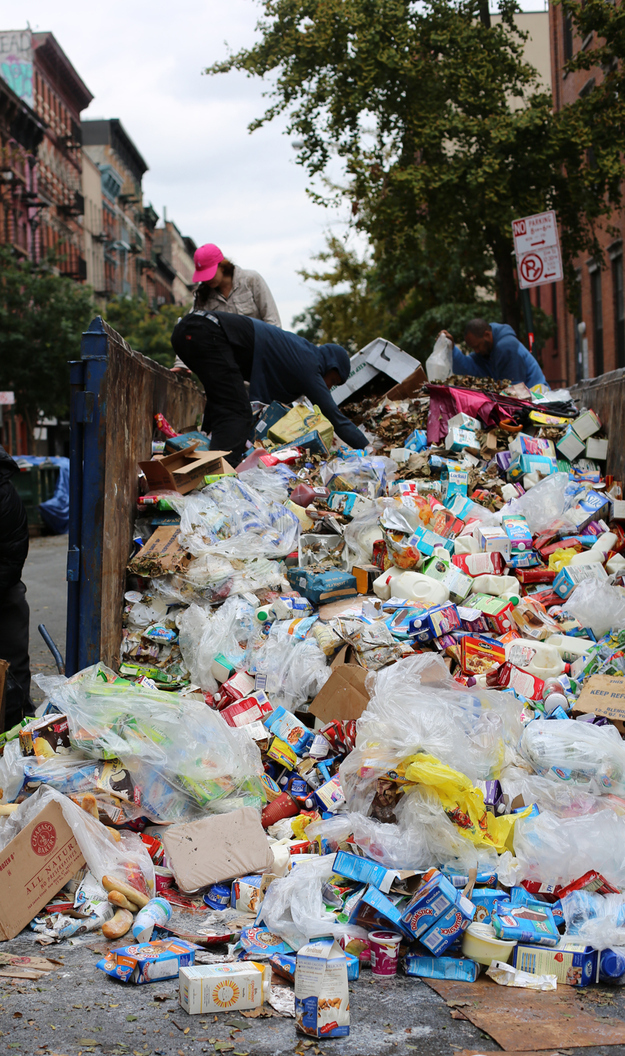 Perez said she's never eaten out of a Dumpster before, but she often struggles to feed her five children with the help of her boyfriend, who works in a meat factory. "Honestly this food is just sitting here," she says, referencing the huge pile that other East Village residents are rummaging through, handing salvageable food over the side of the bin to their families. "And it's getting dark outside. I don't know how to get food like this without going all over the place and waiting in lines, and I don't want us to go to bed hungry tonight."