Obviously we all want NYE to be like this.
RULE #1: Don't pour straight champagne until just before midnight.
Instead, stretch the champers by mixing it into boozy cocktails.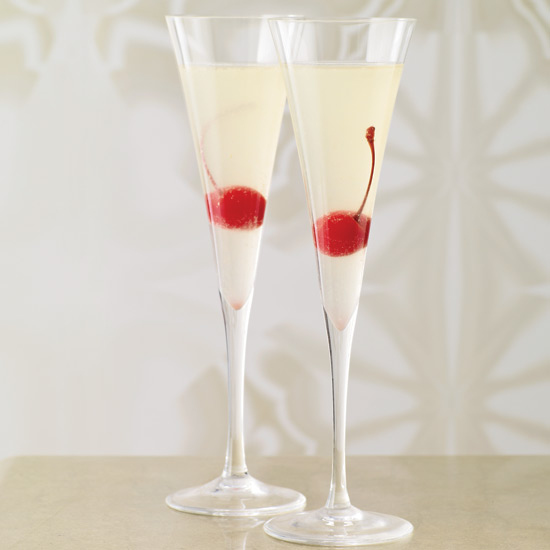 Or a champagne punch.
Also, make an ice ring.
RULE #2: Don't buy champagne. Buy Prosecco or Cava.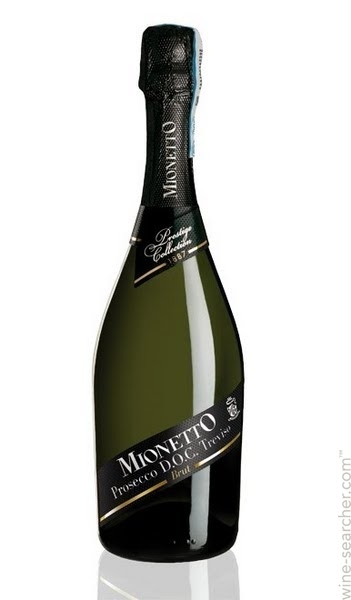 RULE #3: If you serve caviar, be smart about it.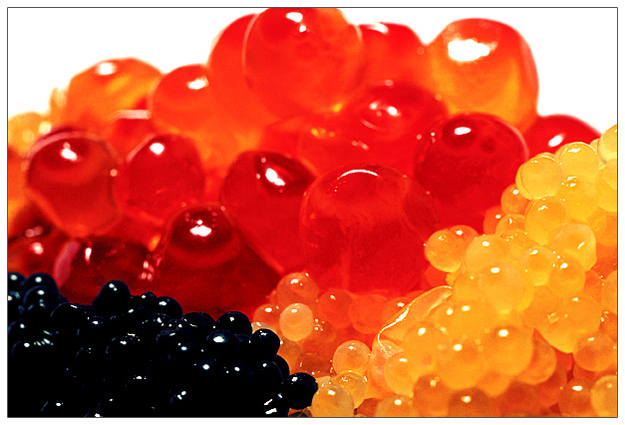 Quick primer on caviar.
1. "Real caviar" comes from three kinds of wild sturgeon in the Caspian and Black Seas: Beluga (best caviar), Ossetra (second-best caviar) and Sevruga (third-best caviar). But you're not going to buy any of that unless you want to spend a ton of money, get arrested, or spit in the face of Mother Nature.
2. Beluga caviar is illegal because of overfishing. In fact, any caviar that comes from wild fish is an ethical no-no because of overfishing.
3. Look for "sustainably farmed" caviar. Likely from America.
We recommend American trout caviar.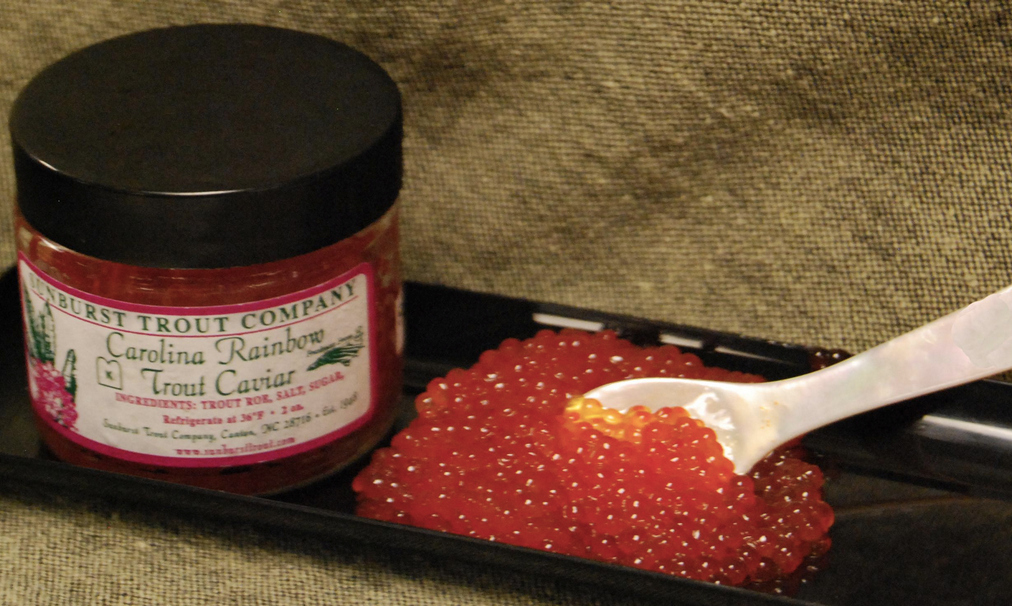 Portion out the caviar before your guests arrive.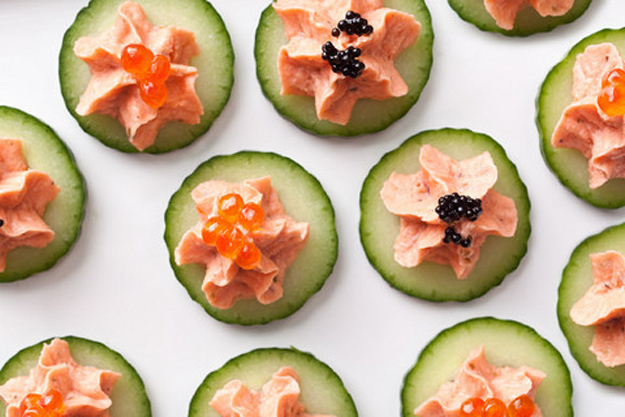 Blini are a good way to stretch caviar.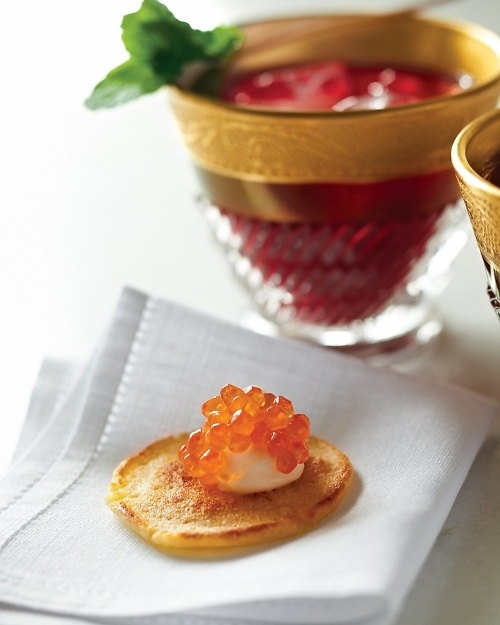 For big effect, pile caviar on blini sandwiches.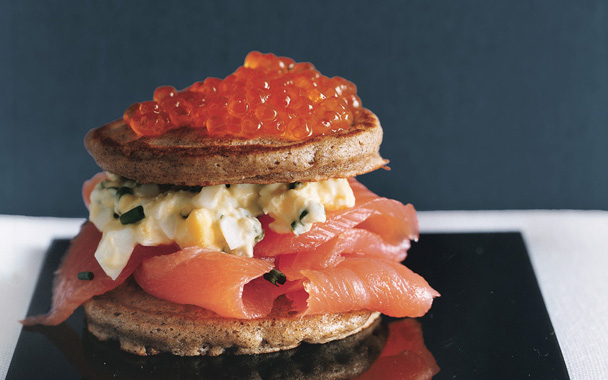 Or onto scrambled eggs.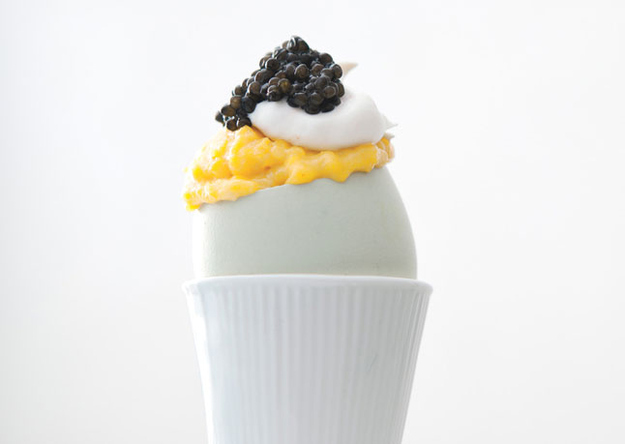 Or deviled eggs.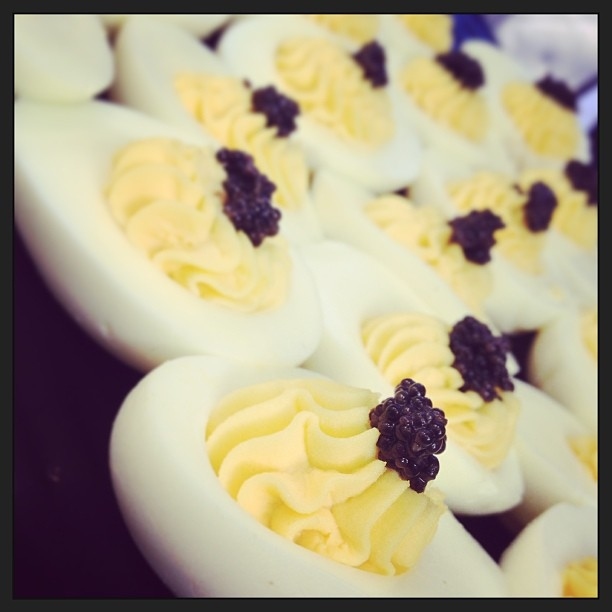 Or onto potatoes.
Point is, don't do this.
Or some jerk will eat it all when no one is looking.
RULE #4: Pomegranate seeds can fill a caviar void.
Because they are like beautiful little jewels.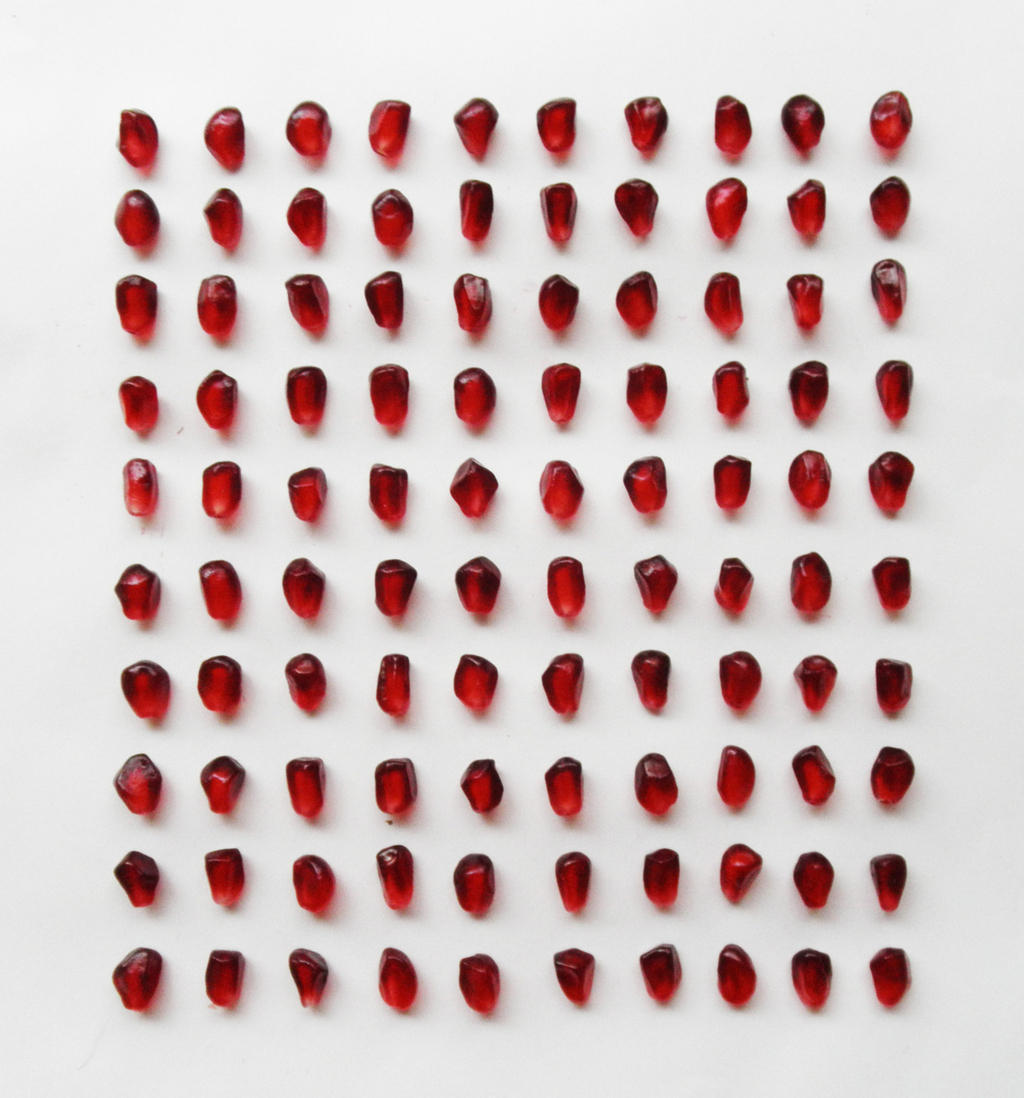 They aren't cheap, but you don't need a lot.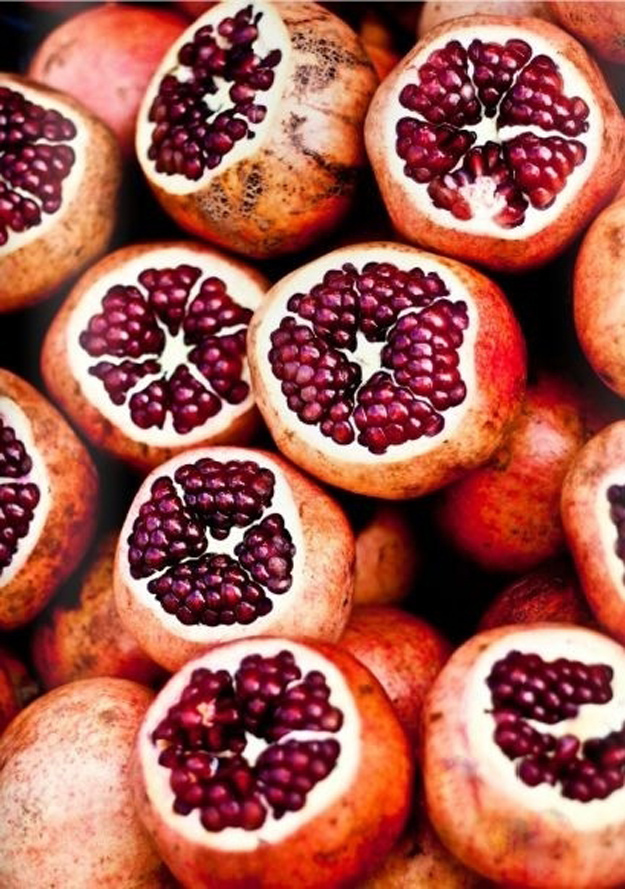 Add them to a butternut squash hummus...
or avocado hummus...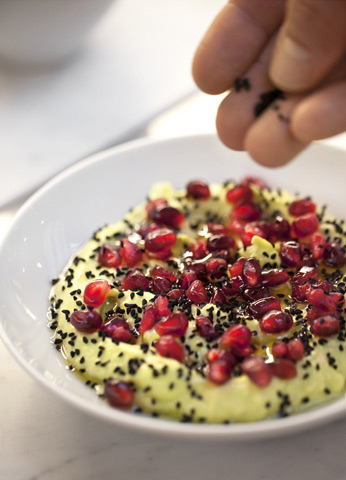 ...or guacamole.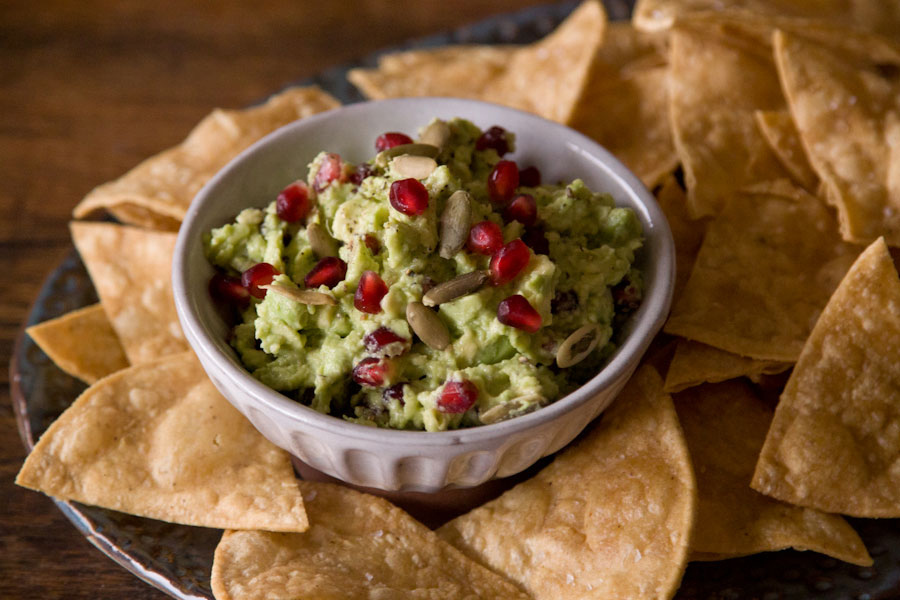 And/or dessert.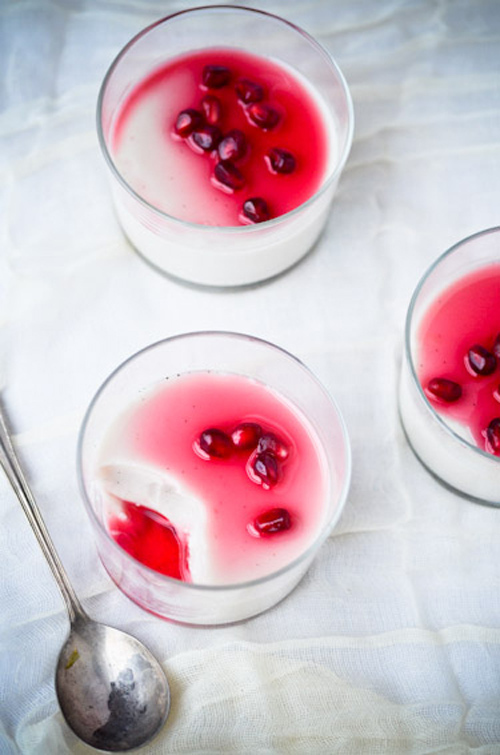 RULE #5: Serve chicken liver mousse in lieu of a fancier pate (like foie gras).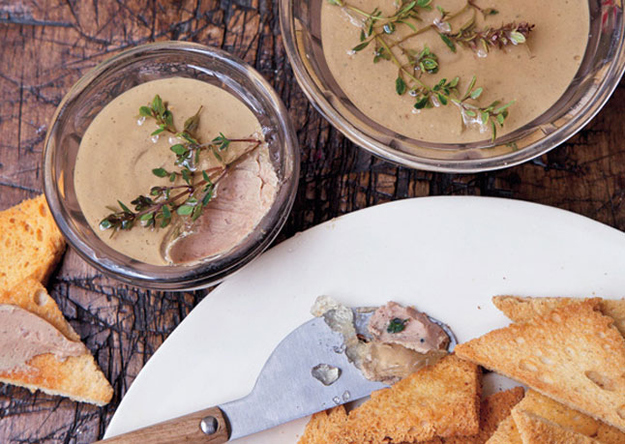 RULE #6: Stretch the meat.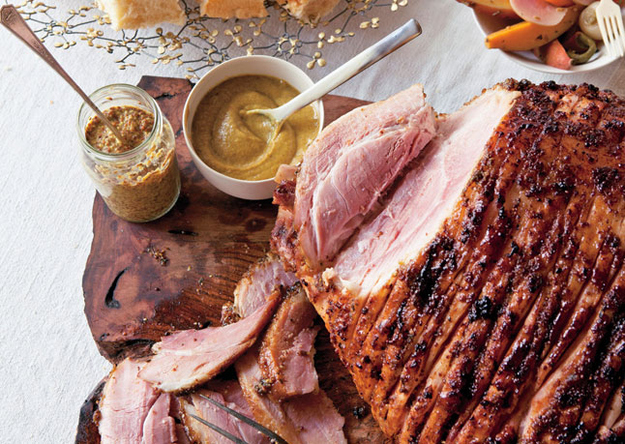 Serve that ham with biscuits.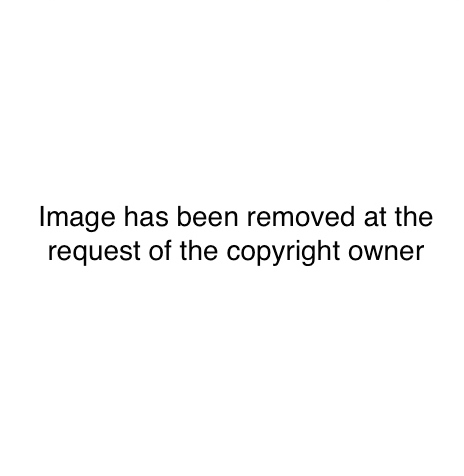 Make your charcuterie work.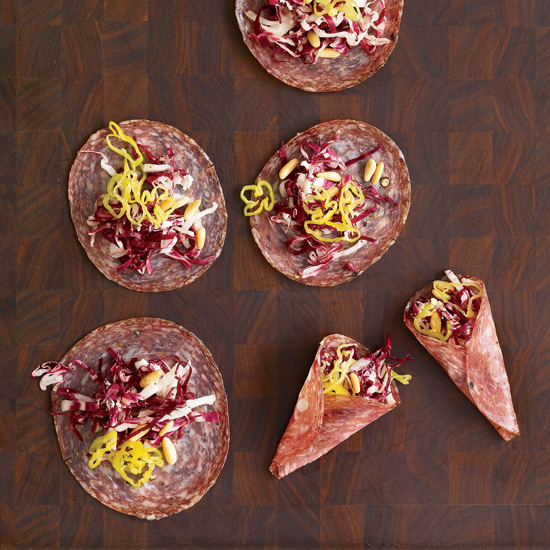 Buy an inexpensive cut of beef and marinate it for 48 hours.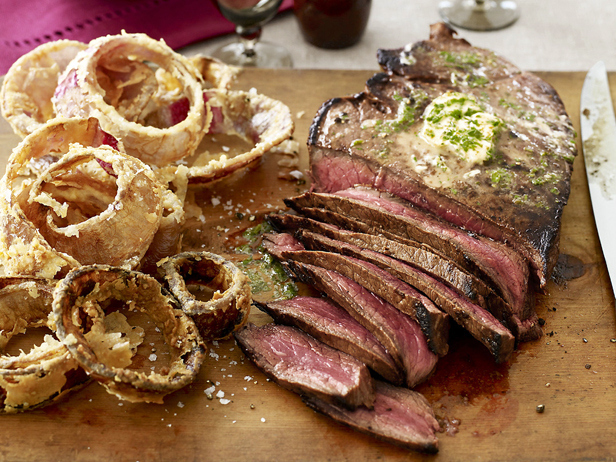 RULE #7: Dress up some budget-friendly cheese.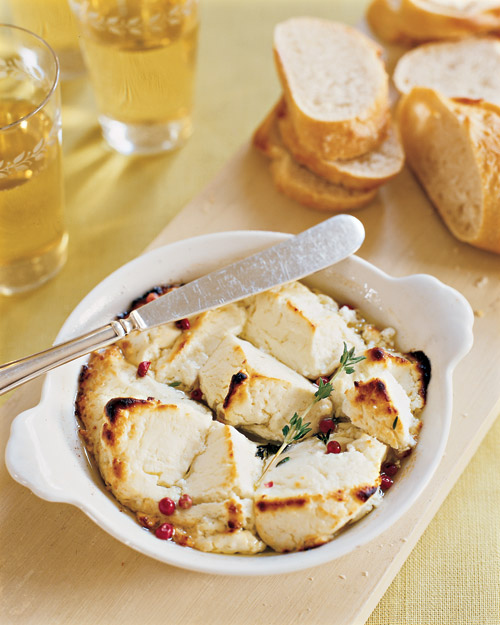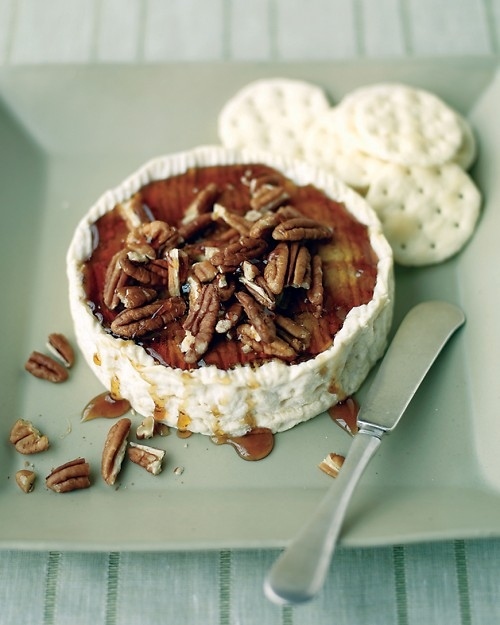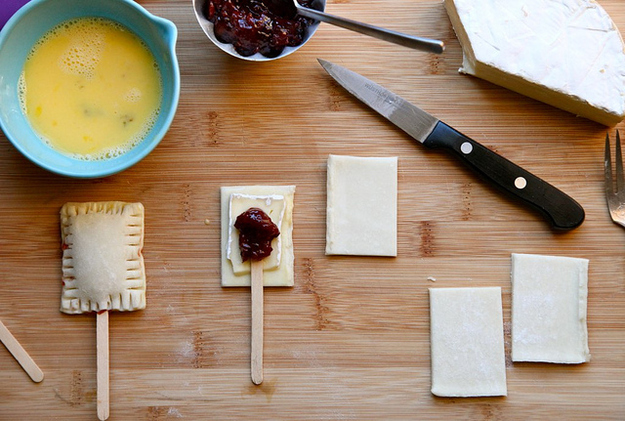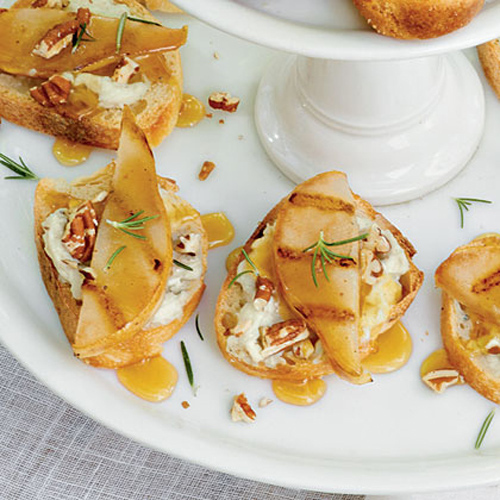 Also, for the record, this Trader Joe's Brie en Croute is delicious.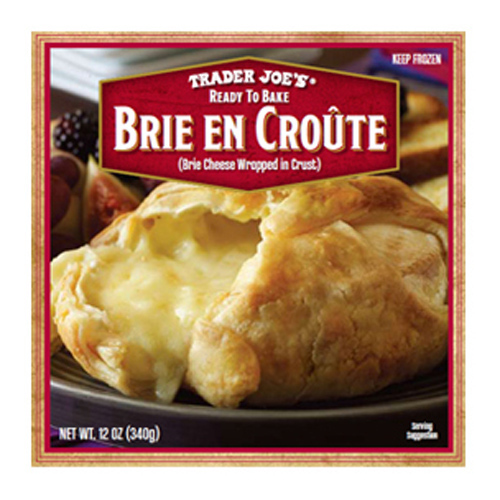 Cheesy-poof champagne bubbles.
RULE #8: Serve some seafood bisque in a mug.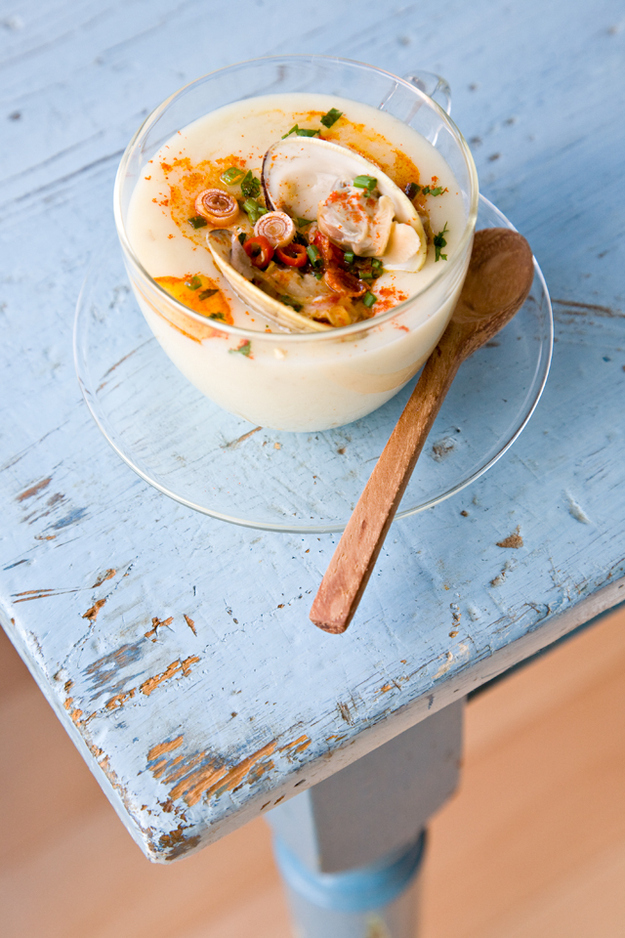 Shrimp bisque would be delightful.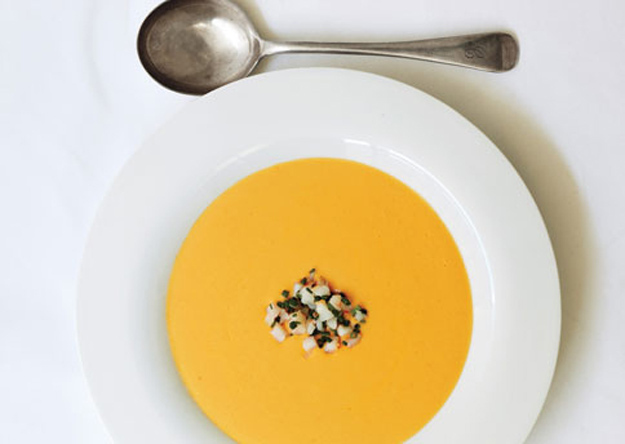 Salmon chowder is OK too.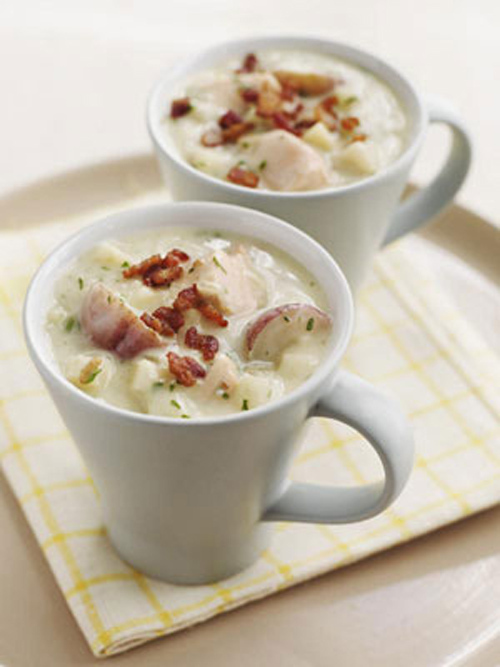 Mussel bisque: also a good option.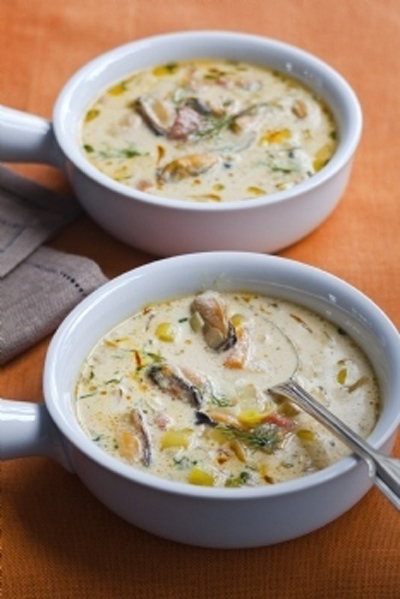 RULE #9: Make regular desserts sparkly or otherwise extra pretty.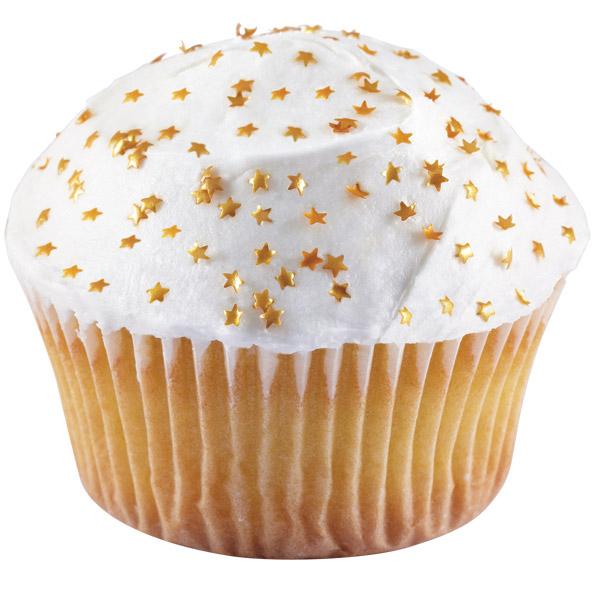 Make chocolate spoons...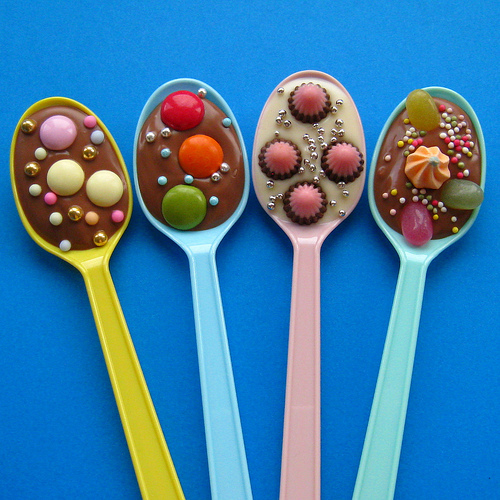 or chocolate mousse spoons.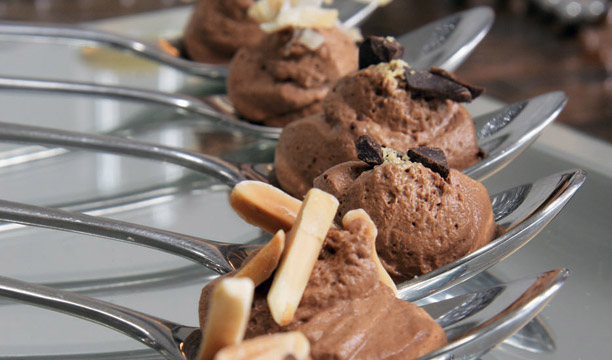 Frozen fruit skewers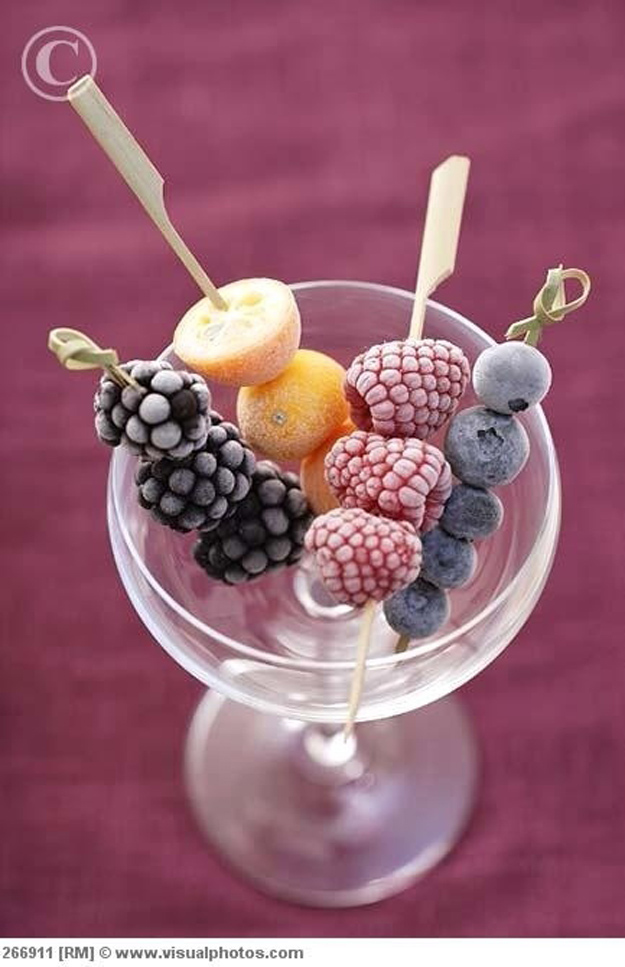 Glittery s'mores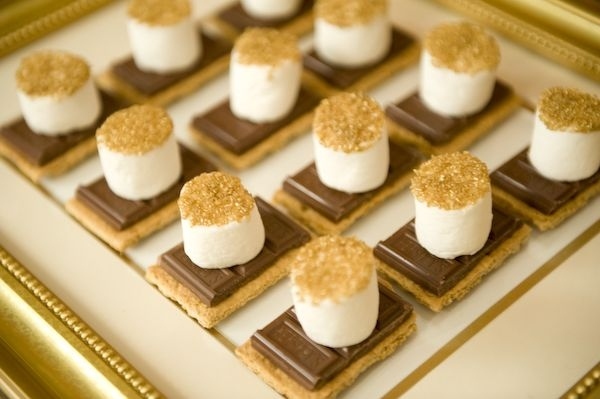 Sparkly cookies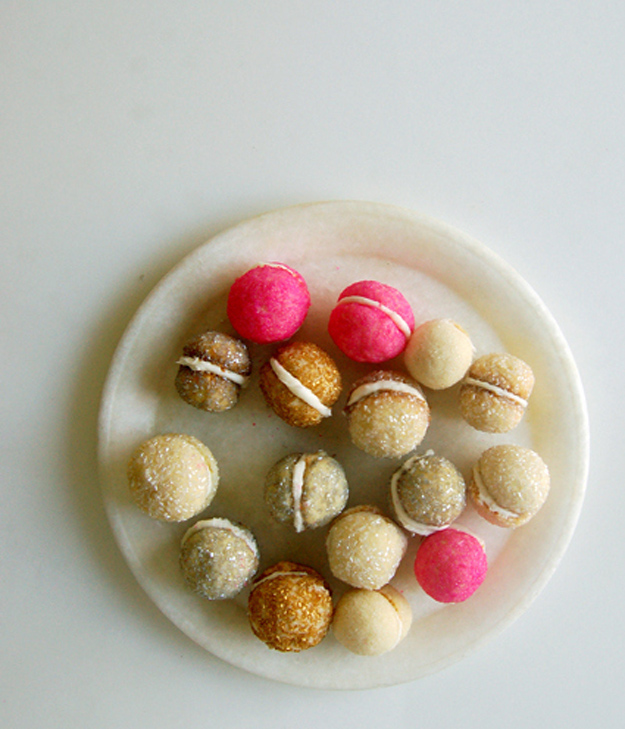 RULE #10: Make your own decor.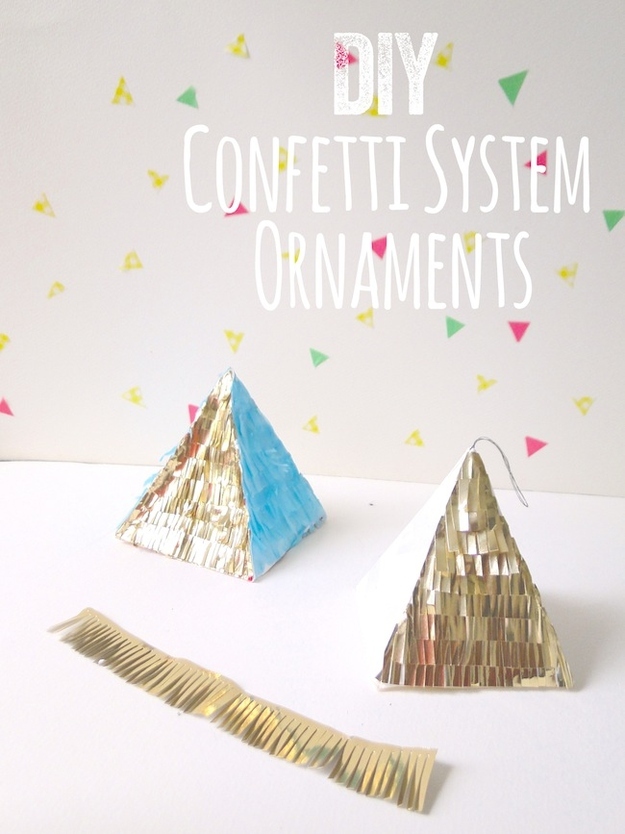 Hats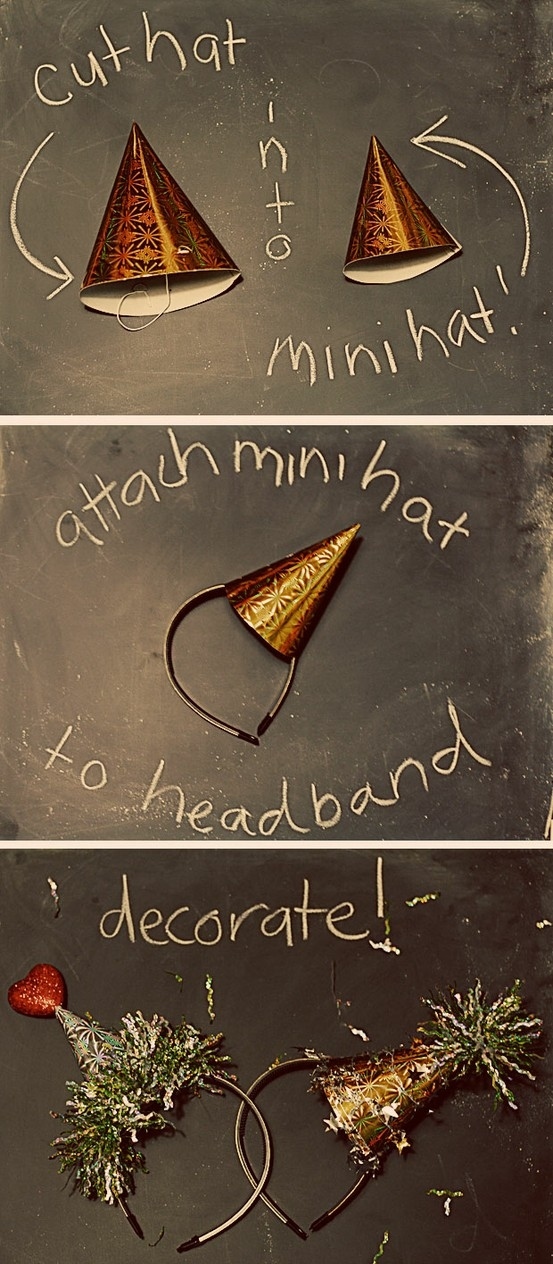 Garlands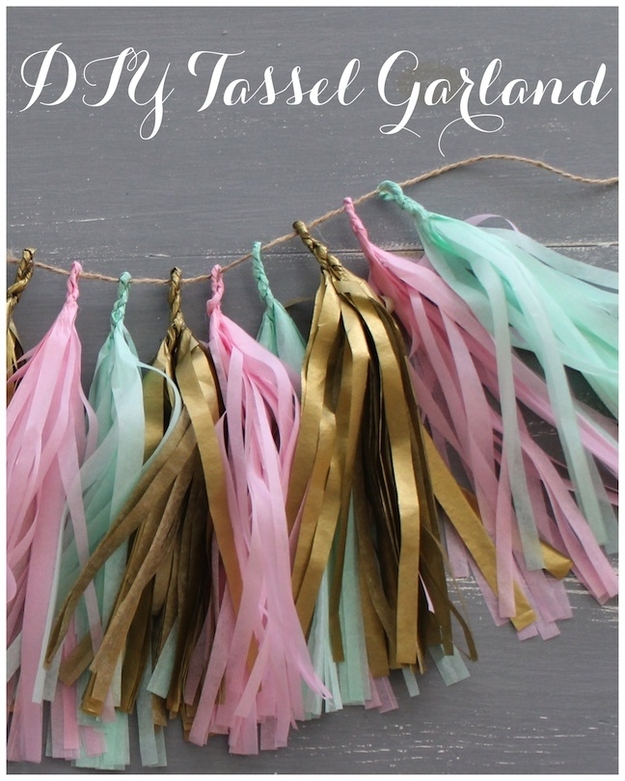 Confetti balloons