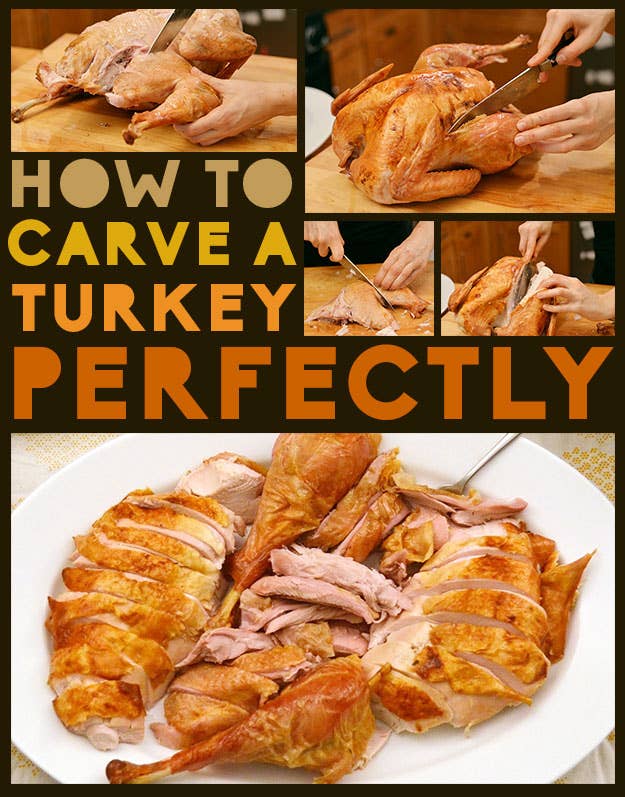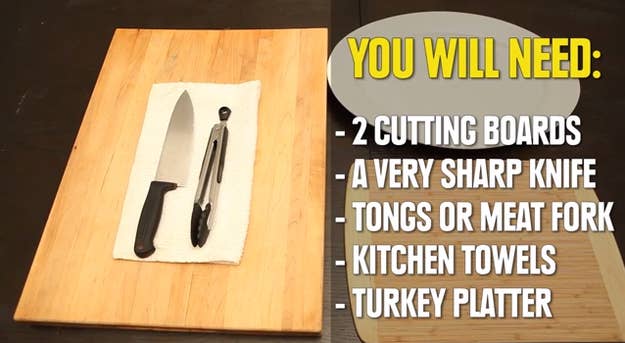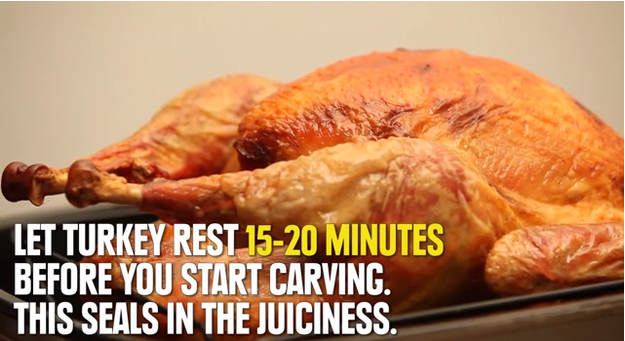 STEP 1: REMOVE THE WISHBONE
This step isn't absolutely necessary but it makes for an easier removal of the breast meat and wing later on.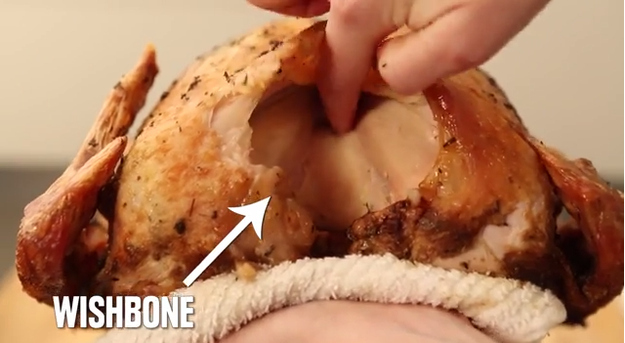 Cut along the perimeter of V-shaped wishbone to expose it.
With your finger, dig around the wishbone to free it from the meat.
Grab the wishbone firmly and pull hard to release it from the breast.
STEP 2: REMOVE THE THIGH/LEG.
Removing the thighs will make carving the breast later easier.
Note: A lot of people carve slices off the breast meat as a first dramatic step to carving the whole turkey. This is a terrible idea because it leads to inferior, uneven slices. Don't be tempted. Follow this guide and everyone will be happier.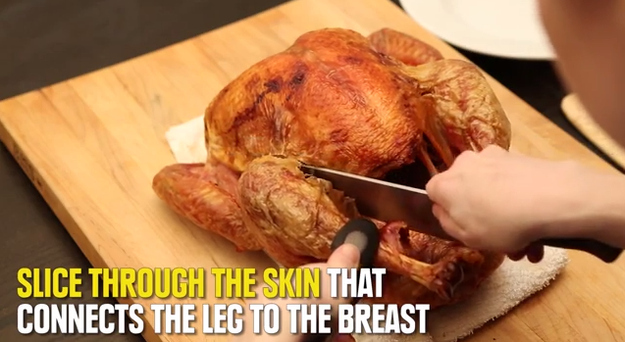 Firmly pull the thigh away from the breast.
This should reveal the joint of the thigh and the hip, which you want to cut through.
After cutting through the joint, pull the thigh and leg away further from the breast so you can carve out the oyster.
Cutting around the oyster, slice through the thigh to completely separate it from your bird.
Put your leg/thigh piece on a separate cutting board.
STEP 3: SEPARATE THE LEG FROM THE THIGH.
Locate the joint where the leg and thigh bones meet and cut through it.
To remove the thigh bone, slice along each side of the bone and remove.
Now slice the boneless thigh; you can serve the leg whole.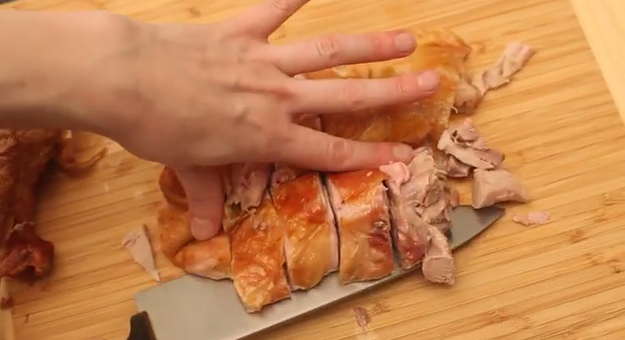 STEP 4: REMOVE THE BREAST.
I REPEAT: Some people insist on carving slices off the breast meat while it's still attached to the body as part of a whole dramatic, table-side carving thing. Stop it: That will lead to inferior, uneven slices and is way harder. Do it this way instead.
Make an initial cut along the breastbone then begin slicing down against the rib cage.
Move the breast meat to a separate cutting board and slice across the grain for even, juicier pieces.
STEP 5: REMOVE THE WINGS.
Locate the joint between the wing and the turkey body. Slice between to remove and serve the wings whole.
HAPPY THANKSGIVING!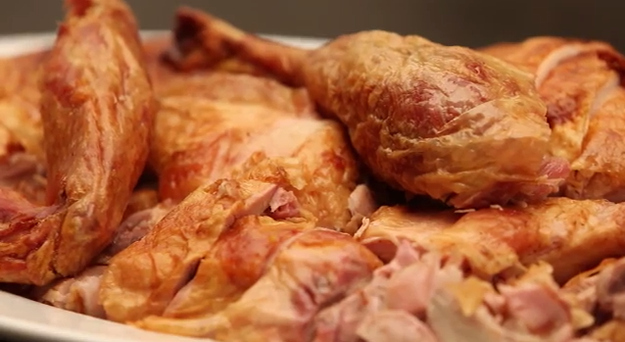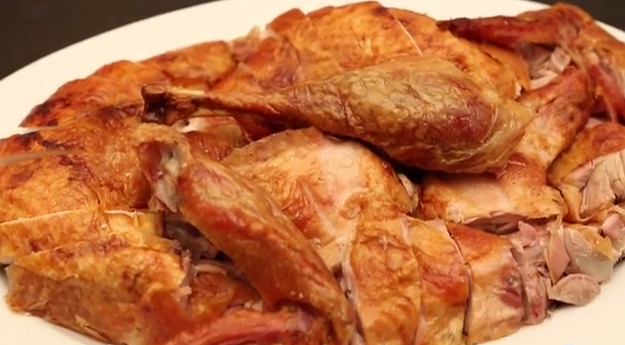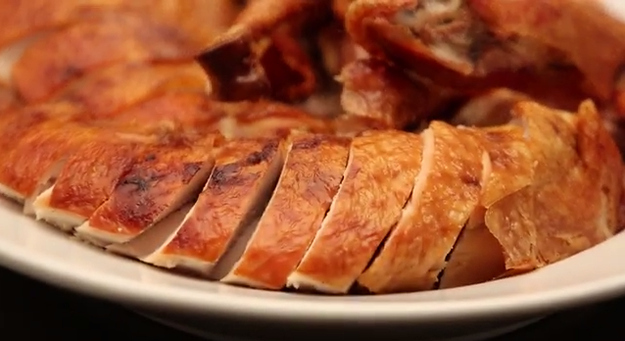 Want amazing recipes in your inbox twice a week? Sign up for the BuzzFeed Food newsletter!