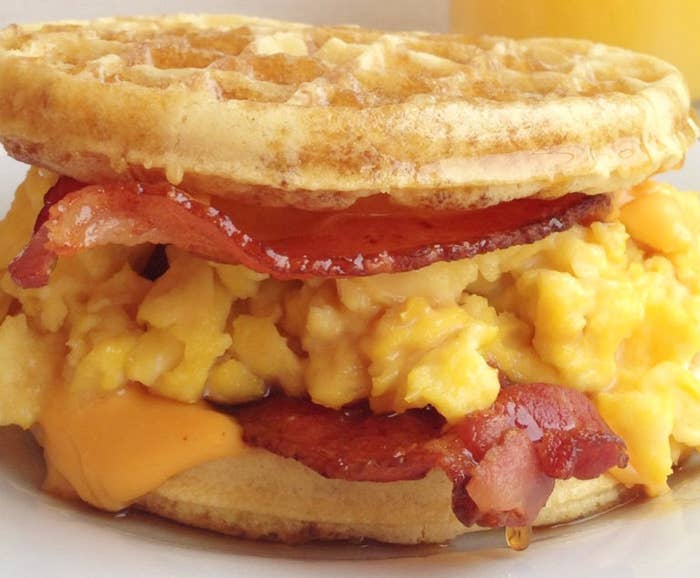 I am a big fan of breakfast for dinner. Here's my routine: Two Eggos toasted, eggs over easy with cheese melted once turned, bacon or sausage, make into a sandwich. It takes 15 min, including cleaning of the pan. Peppers, onions, etc can be added, of course. —Brian Malloy, 32, engineer, Chicago
BuzzFeed Food editor testing notes: We tried this a couple of ways. We landed on scrambled eggs instead of cooking the eggs over easy; we used a Kraft single and three slices of bacon. We also poured a bunch of Blis maple syrup on top. That part seems essential; the syrup made it completely delicious. If Eggos aren't your thing, Van's whole-grain waffles are a healthier alternative—you could also skip the processed cheese.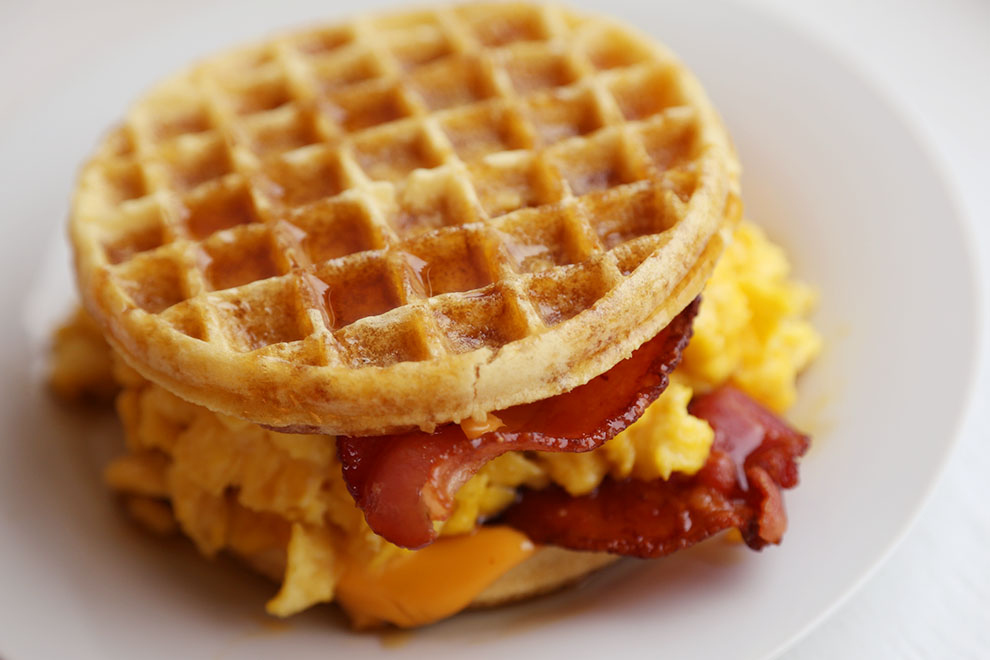 Many cooks have a "go-to" weeknight dinner that they could prepare with their eyes closed. Each week BuzzFeed Food features one from a different reader. If you've got a go-to recipe that should be featured, please send it to food editor Emily Fleischaker or share it in the comments. See previous go-to recipes.