This is straight-up ridiculous.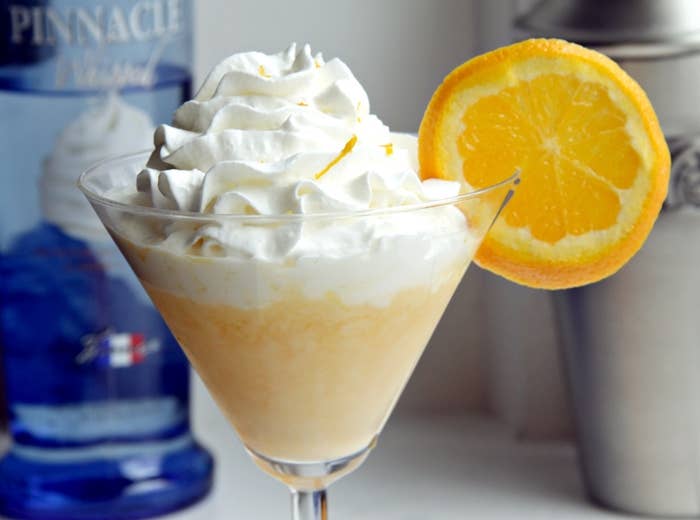 The above insanity is a Orange Creamsicletini made from fresh orange juice, milk or cream, WHIPPED CREAM-FLAVORED VODKA, and vanilla instant pudding mix. The problem with this drink is whipped-cream flavored vodka. Instant pudding mix is pushing it, but flavored store-bought vodka is just gross, especially when the flavor is a dairy product. (Add the dairy separately! Use fresh vanilla to get flavor!)
However, some people love flavored vodka, and they are not wrong because taste is taste. I'm a Creamsicle Enthusiast, obviously, so the drink picture above is intriguing. I would try it if it was handed to me, but I probably wouldn't make it. Here are a few I would make.
1.
Coconut Creamsicle Margarita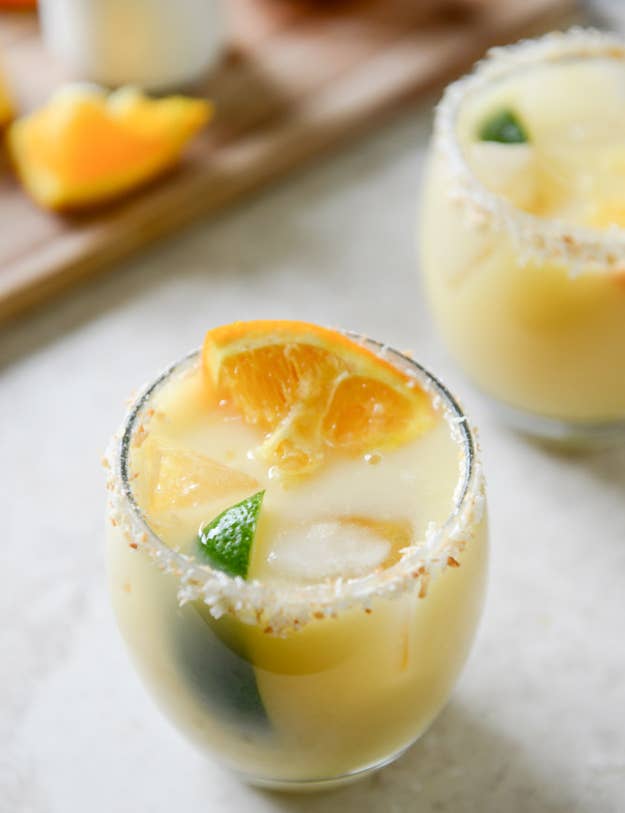 2.
Liquid Creamsicle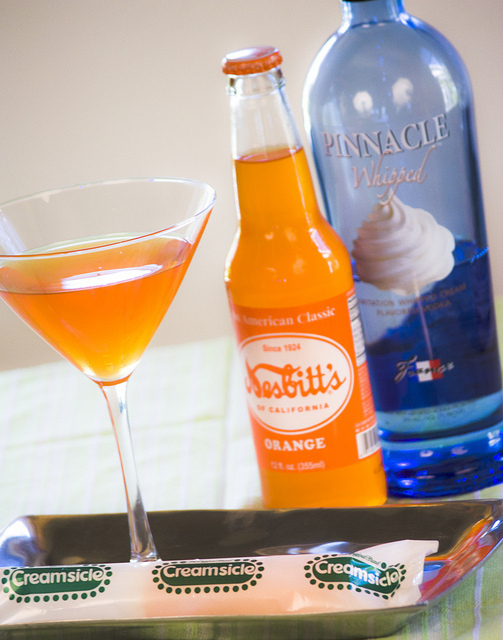 3.
Boozy Creamsicle Shake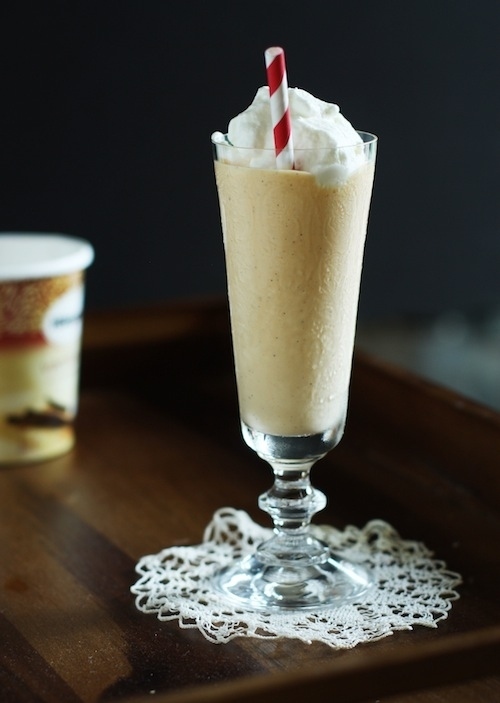 4.
Creamsicle Cocktail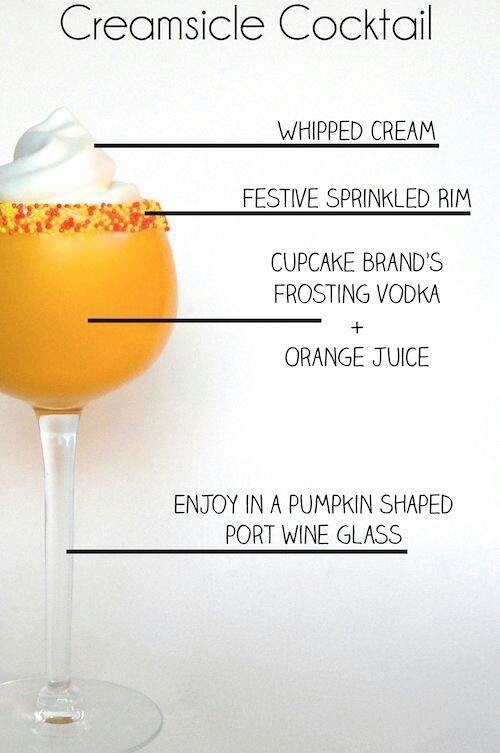 5.
Creamsicle Pina Colada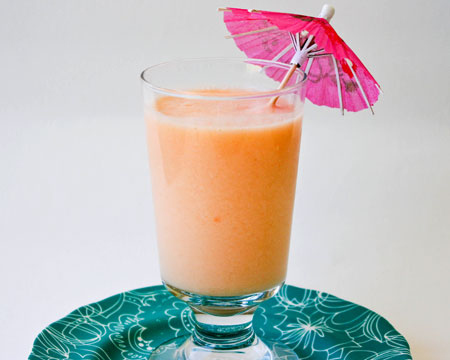 6.
Orange Sherbet Champagne Floats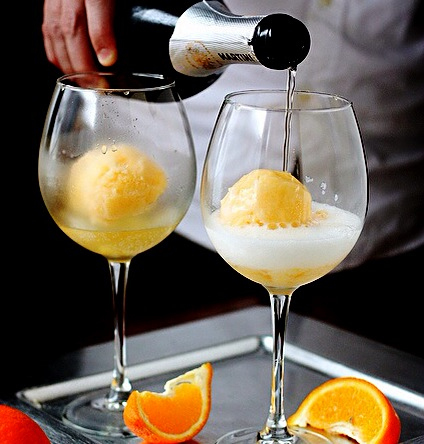 7.
Spiced Creamsicle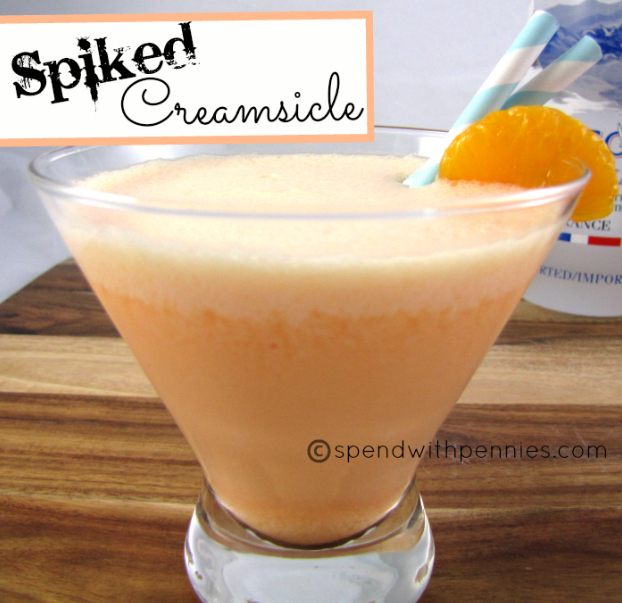 8.
Pimm's Orange Soda Floats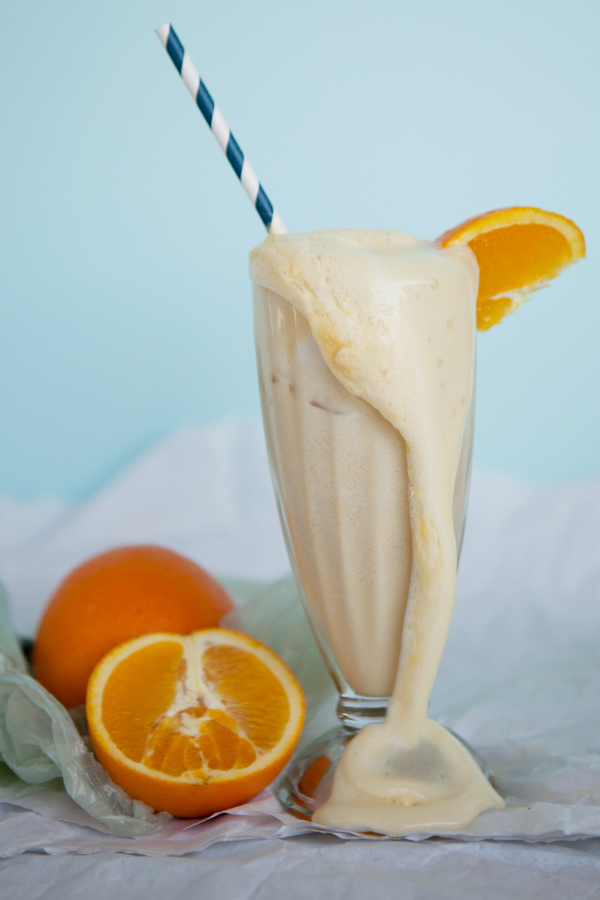 9.
Creamsicle Cocktail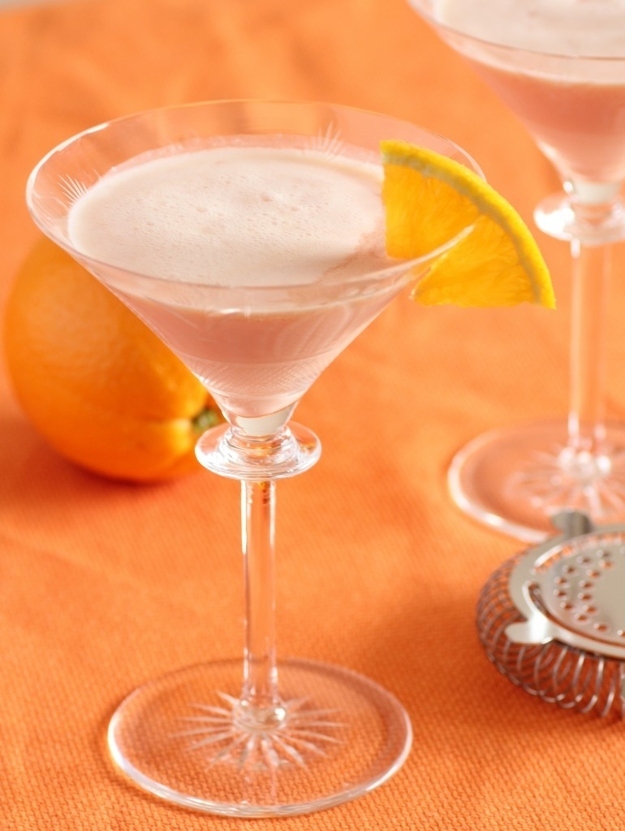 10.
Creamsicle Mimosas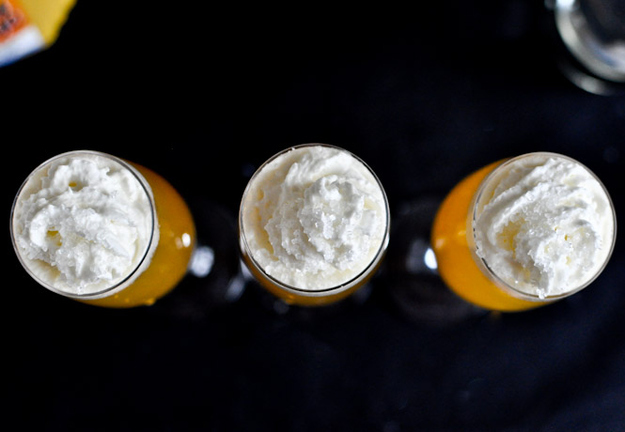 11.
Orange Cream Mimosa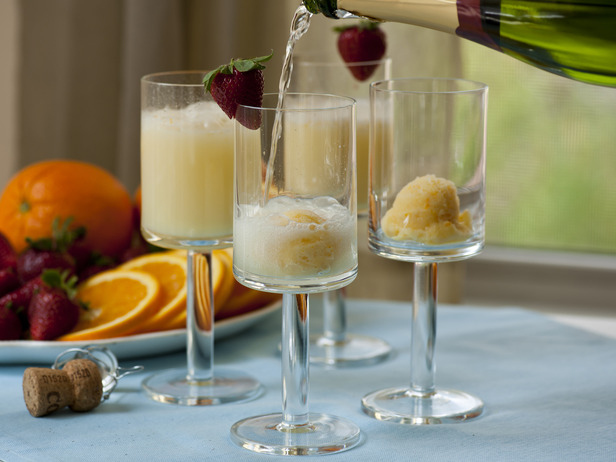 12.
New Orleans (Ramos) Fizz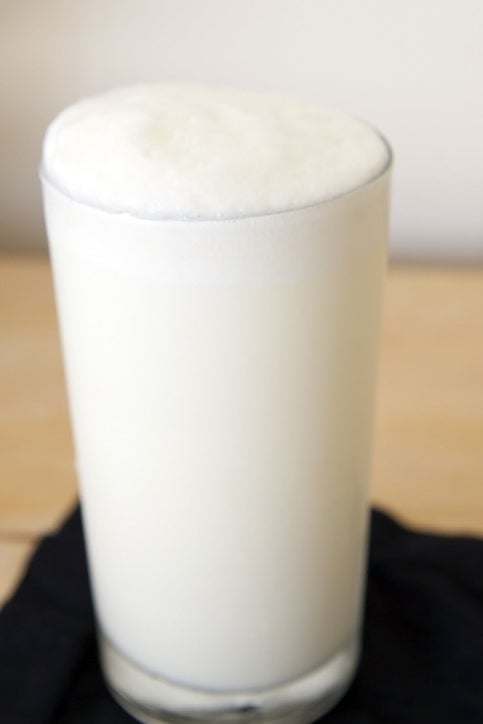 This is the original Creamsicle cocktail. The only one that should really be on this list. JK sort of. Gin + lime juice + lemon juice + simple syrup + milk or cream + egg white + orange flower water + club soda. Get the recipe.
13.
Creamsicle Crush