This is Jim Stein. He is a line cook in Charleston, SC and he has worked in kitchens nearly his whole life.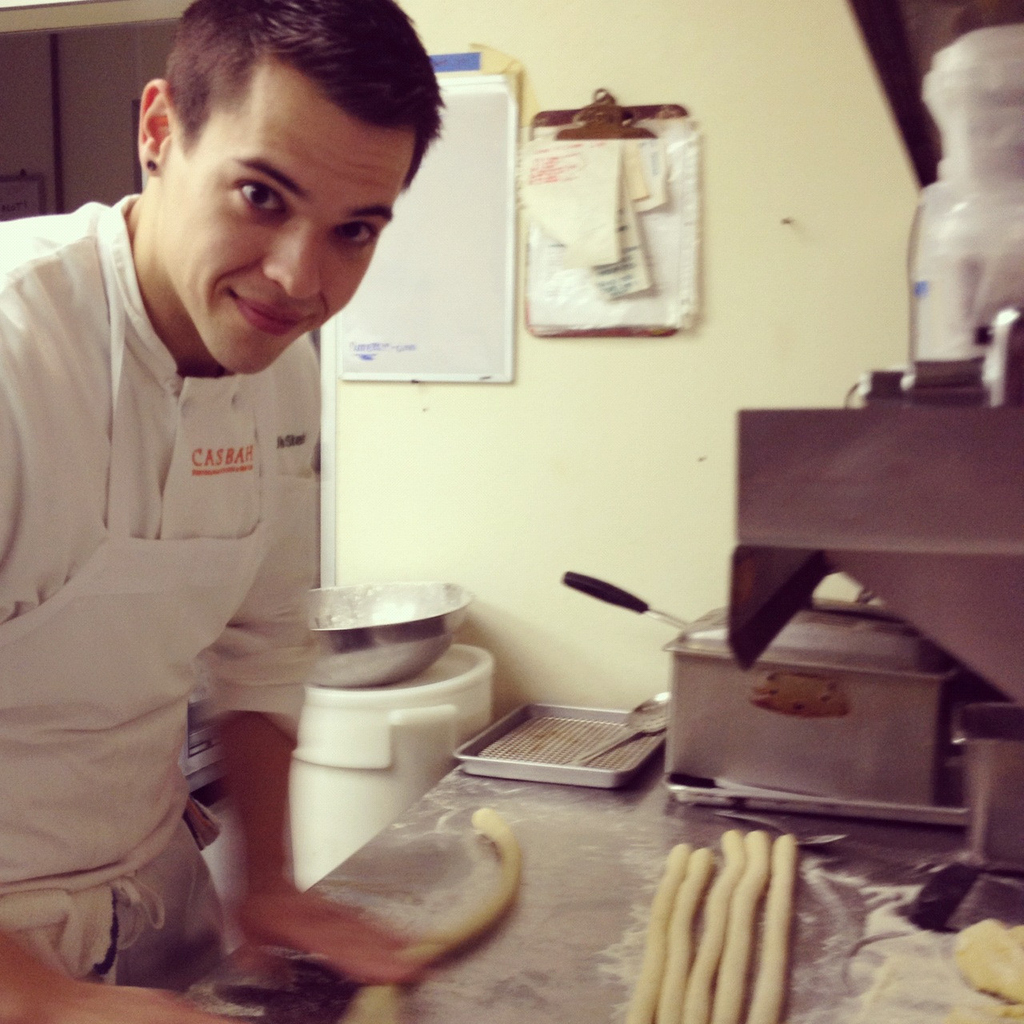 He shared these photos to show what it's really like to work in a restaurant kitchen.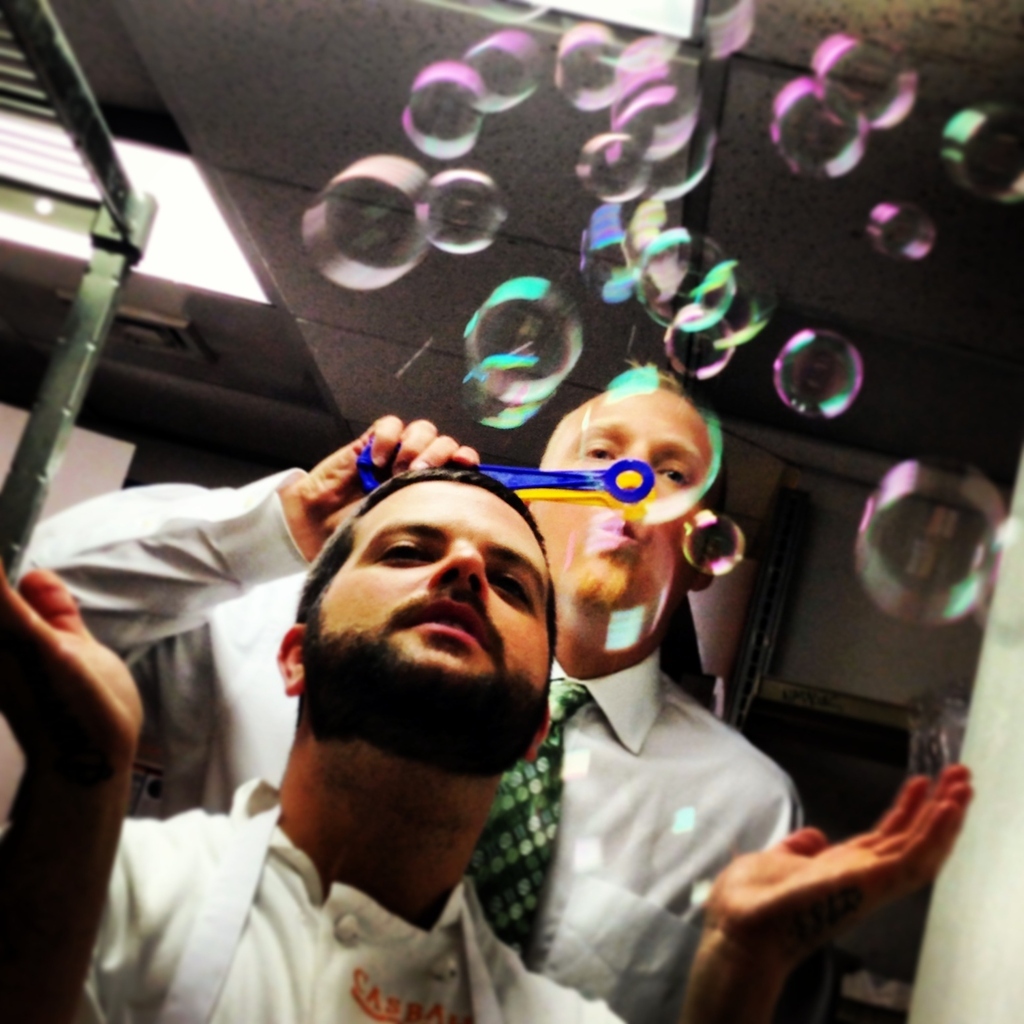 Yes, cooks live by a certain set of rules ....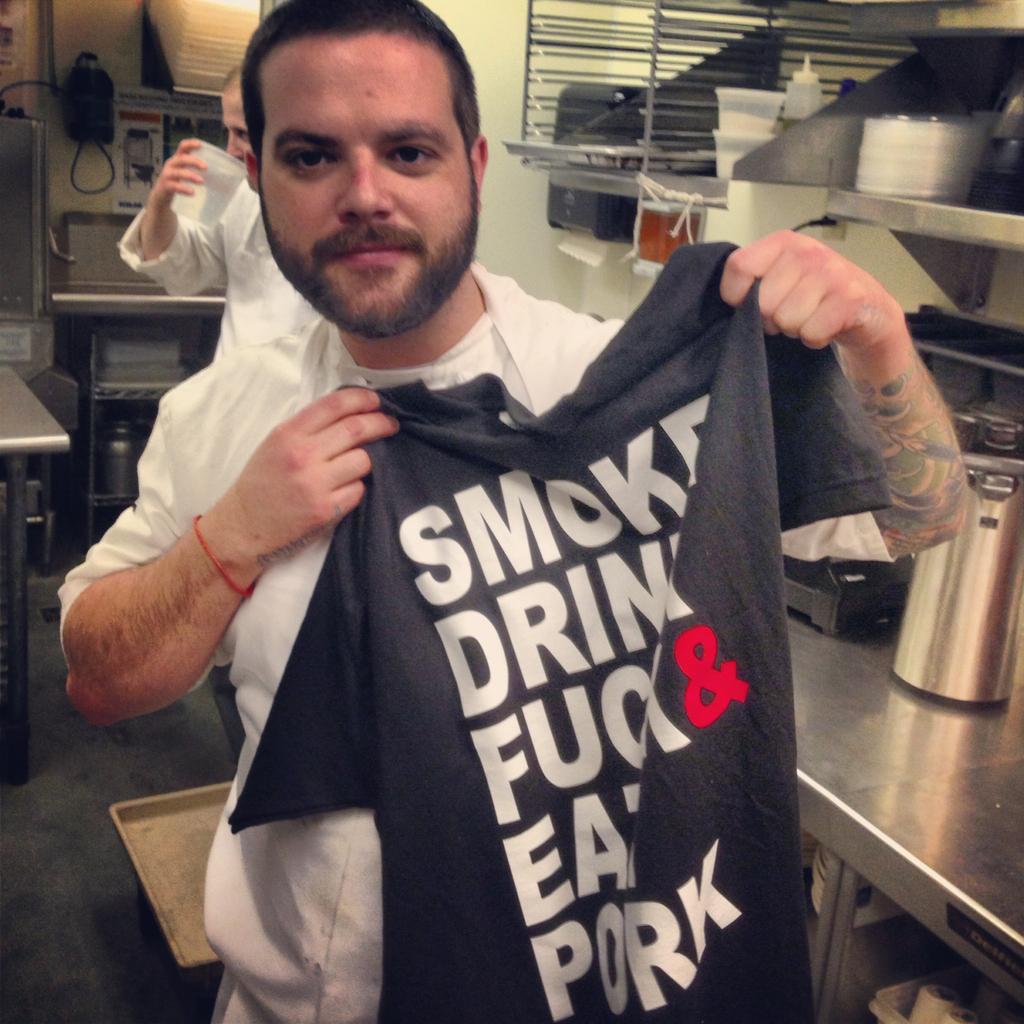 But it's really about hard work.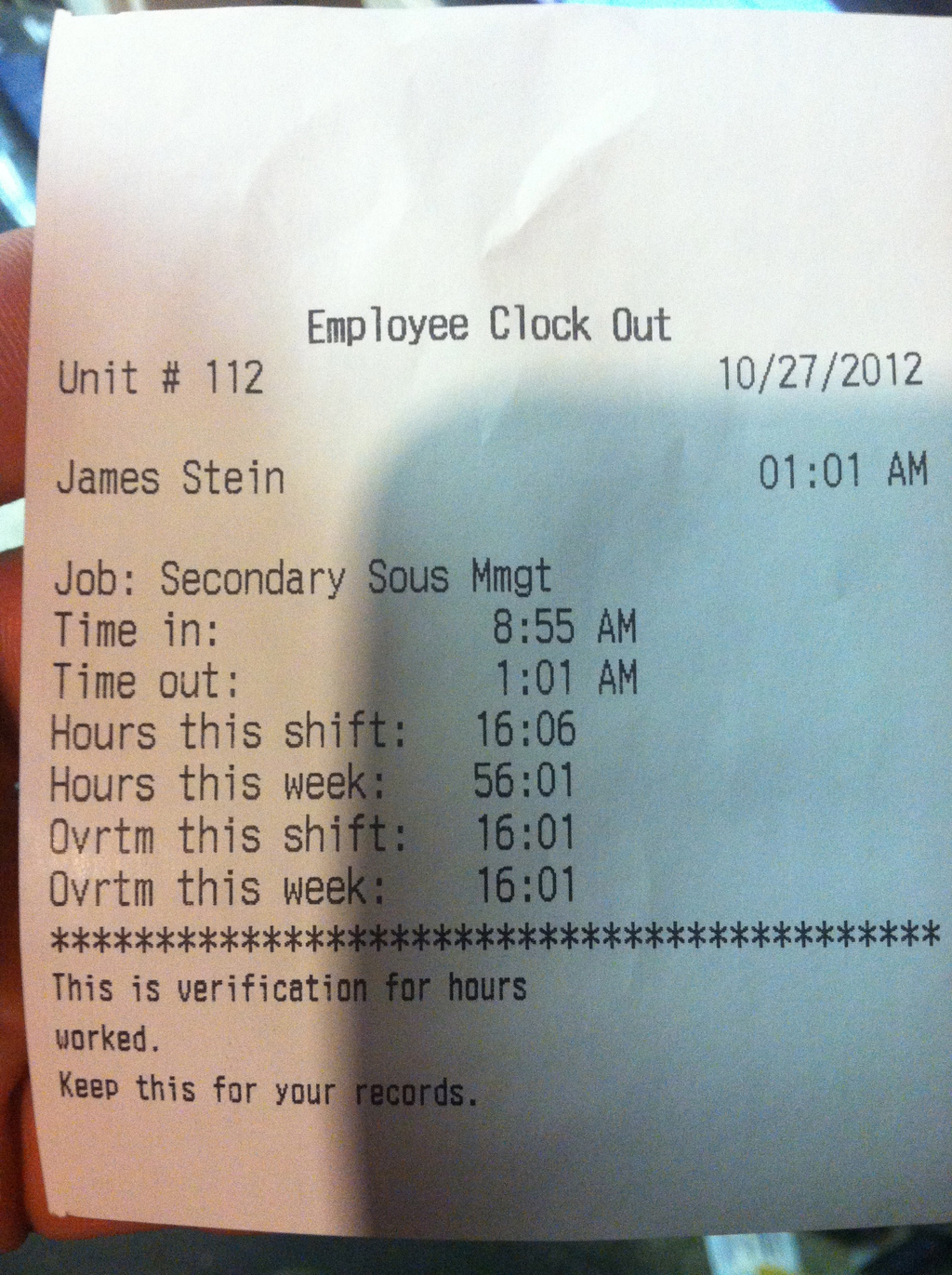 We work incredibly long hours. Sometimes even more than this measly 16 in one day.
Every hour is spent on your feet.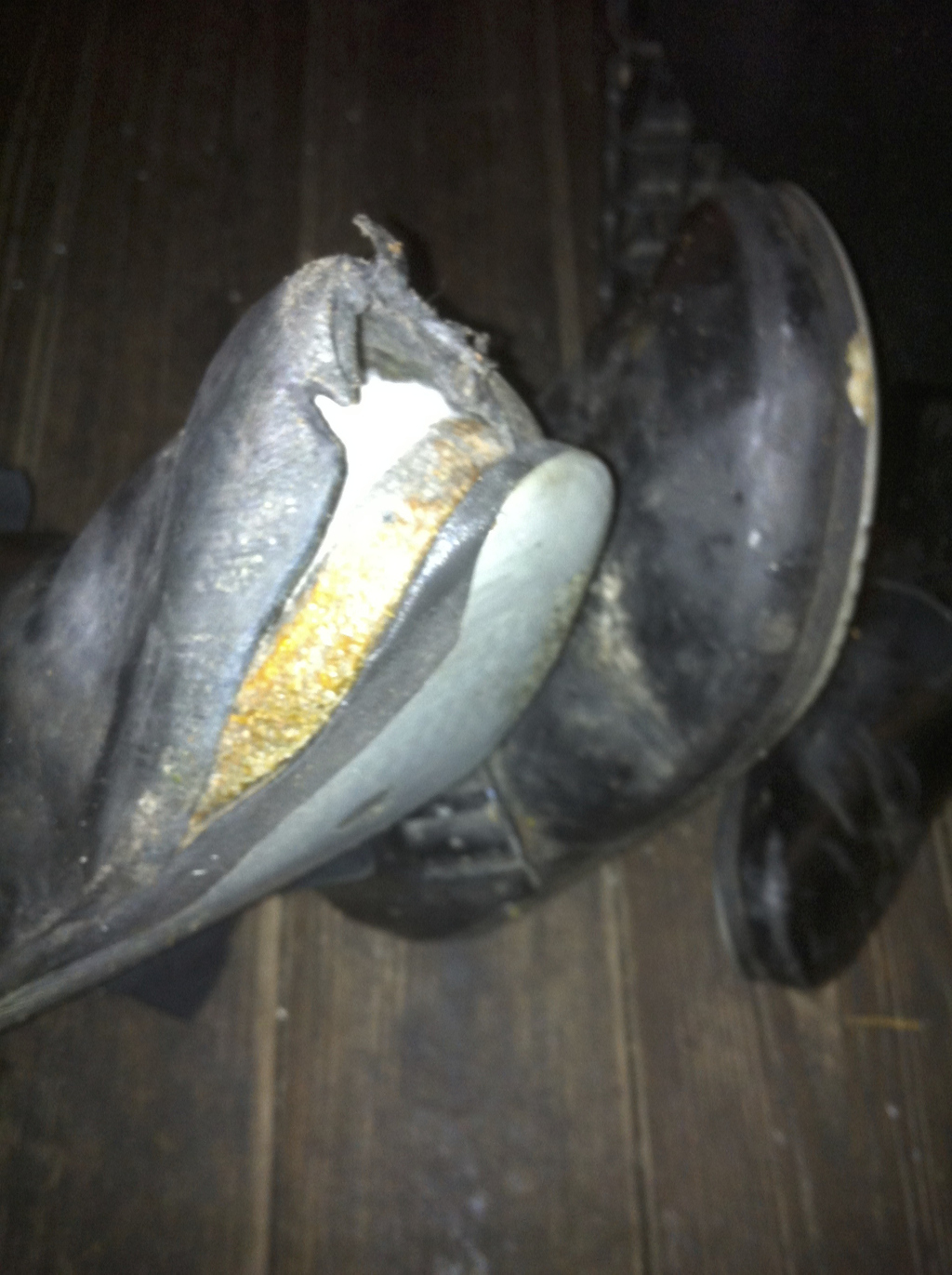 We go through shoes faster than you can imagine.
There's no time to eat, so you do it standing up if at all.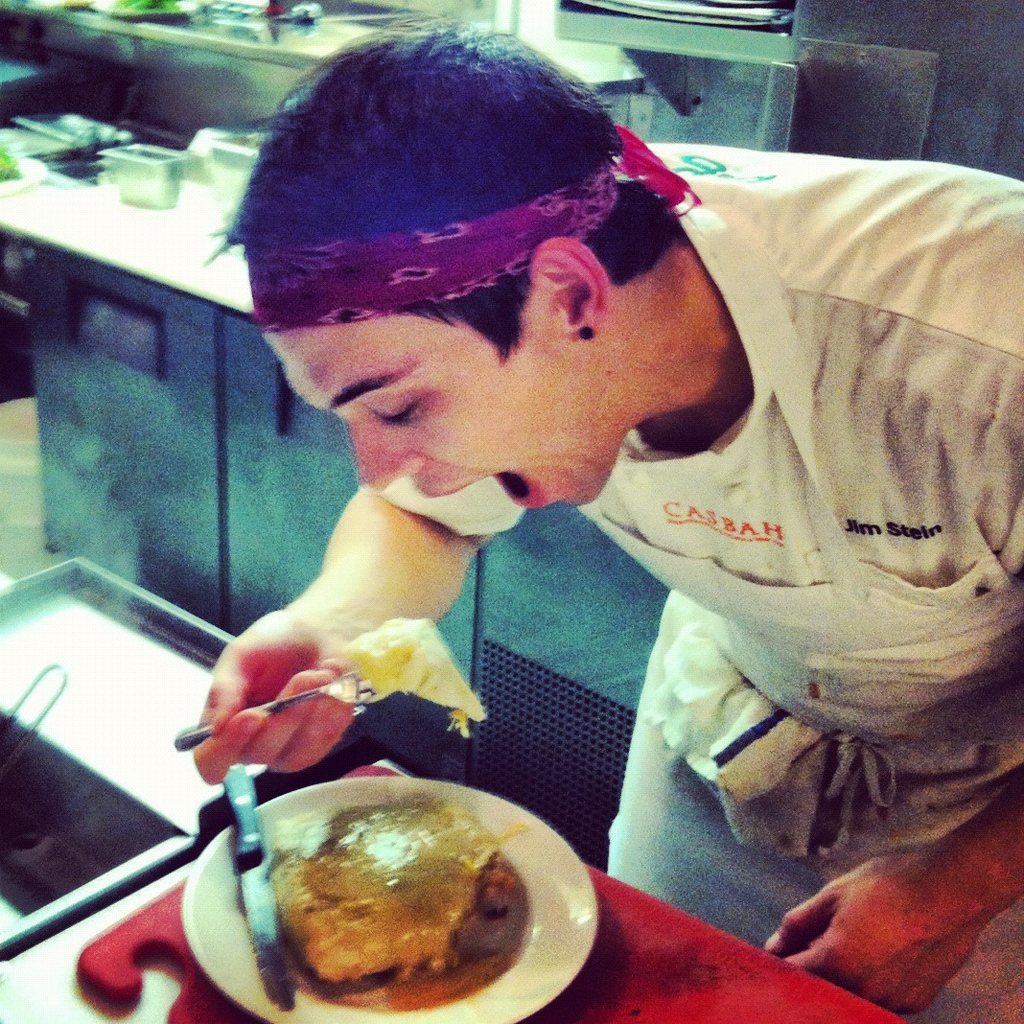 because we're typically cooking a lunch/dinner/brunch service at the same time, or constantly in the weeds with prep.
You get cuts.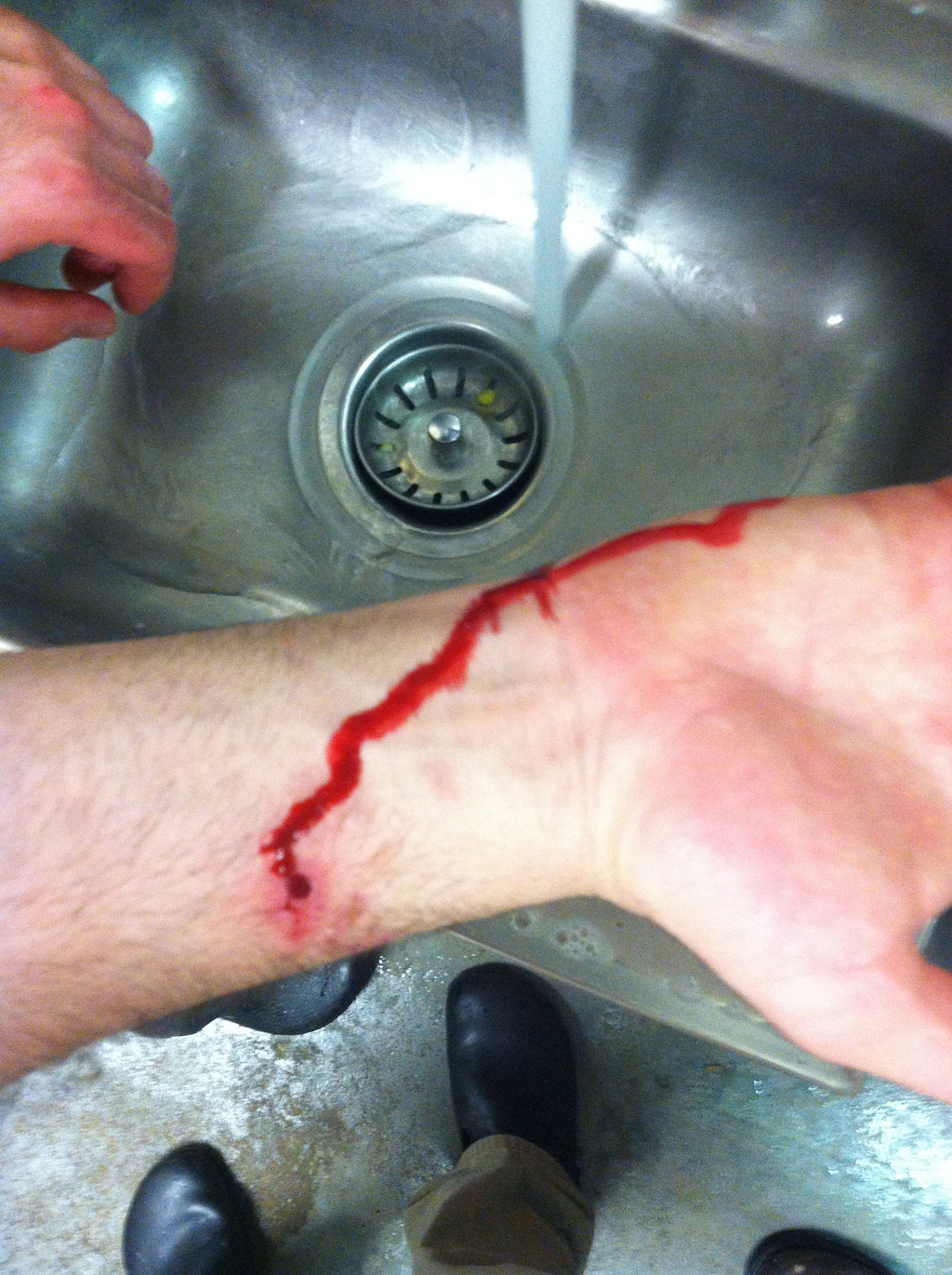 And burns.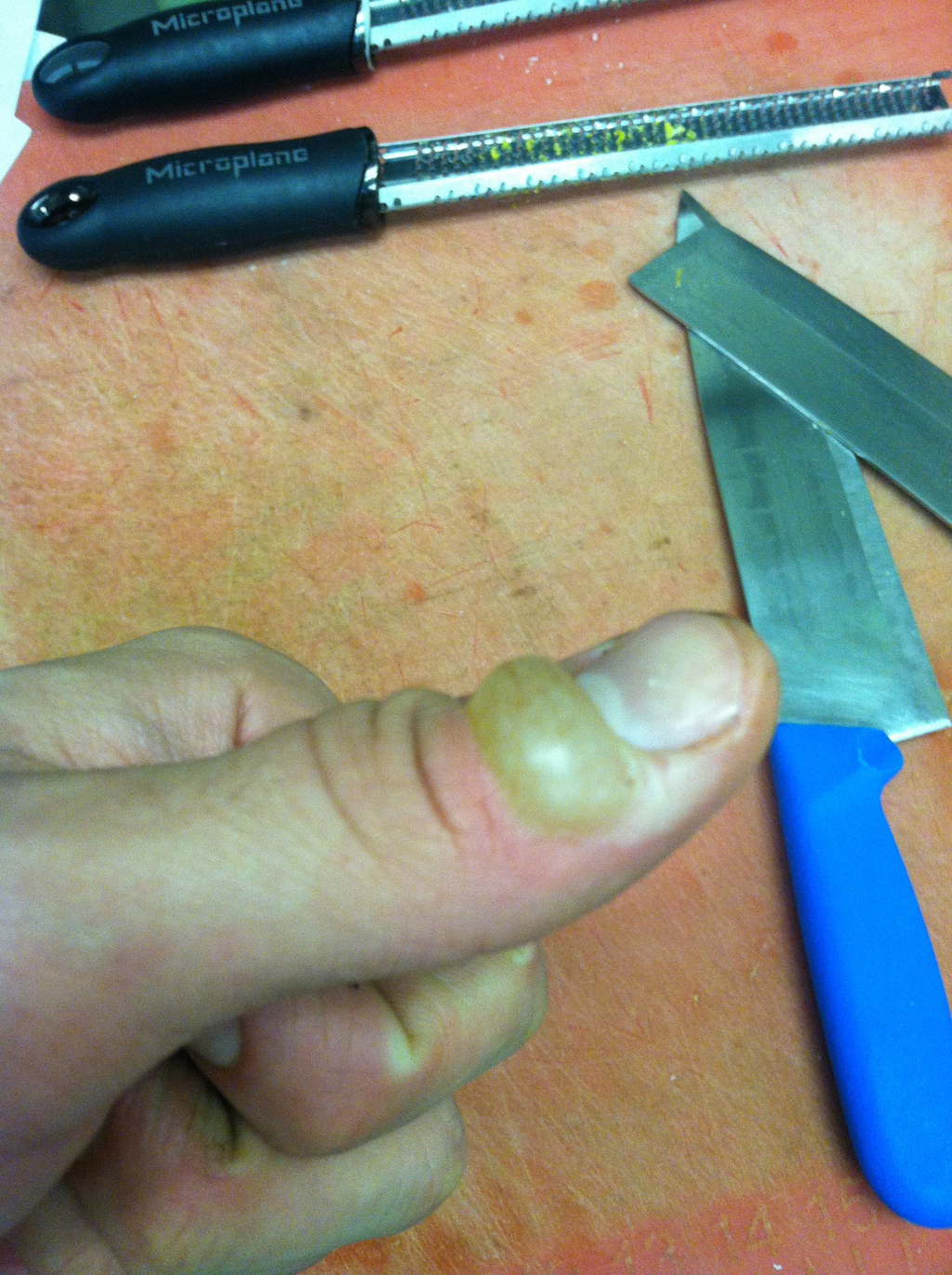 Even more burns than cuts.
You plan out every minute of your day...
...every ingredient in your dishes...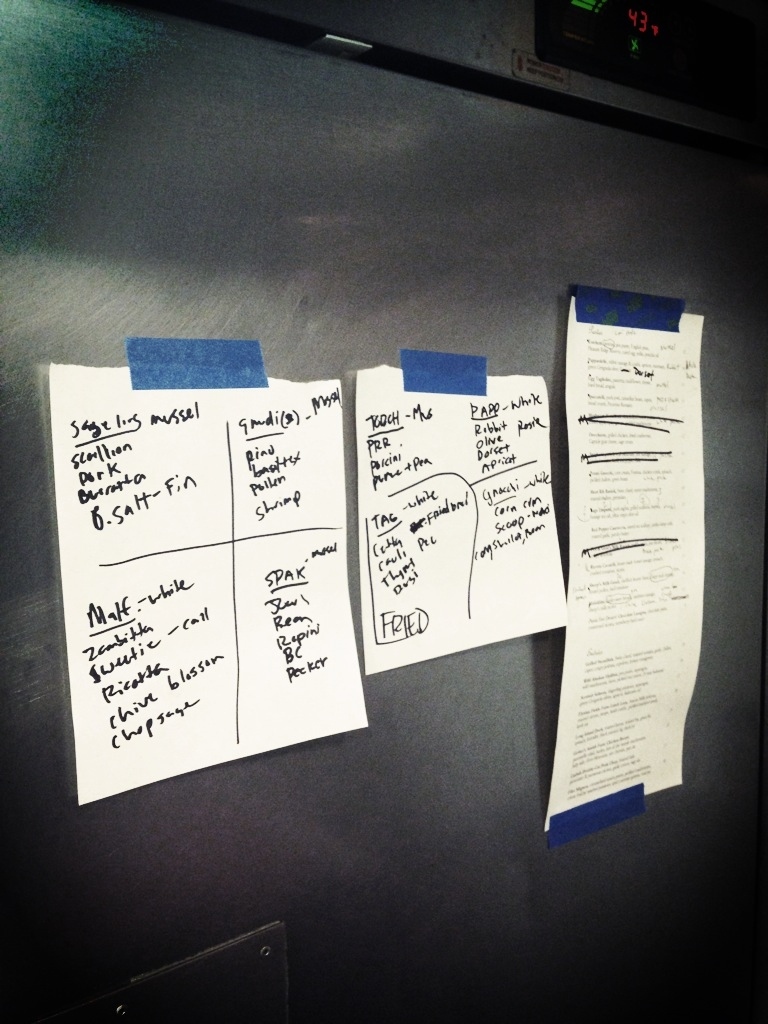 ...every step of your events...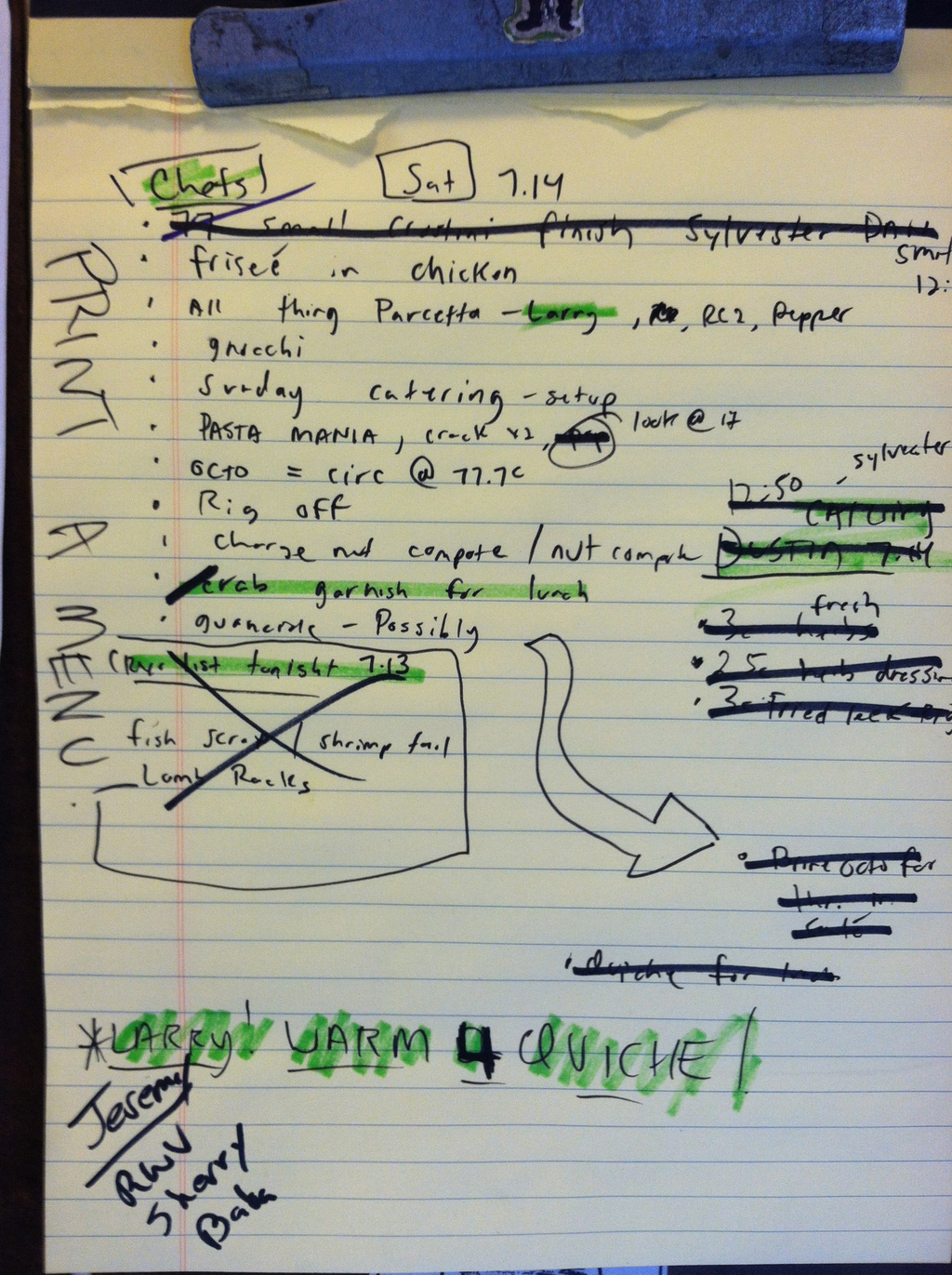 ...and every food item that goes in or out of your kitchen.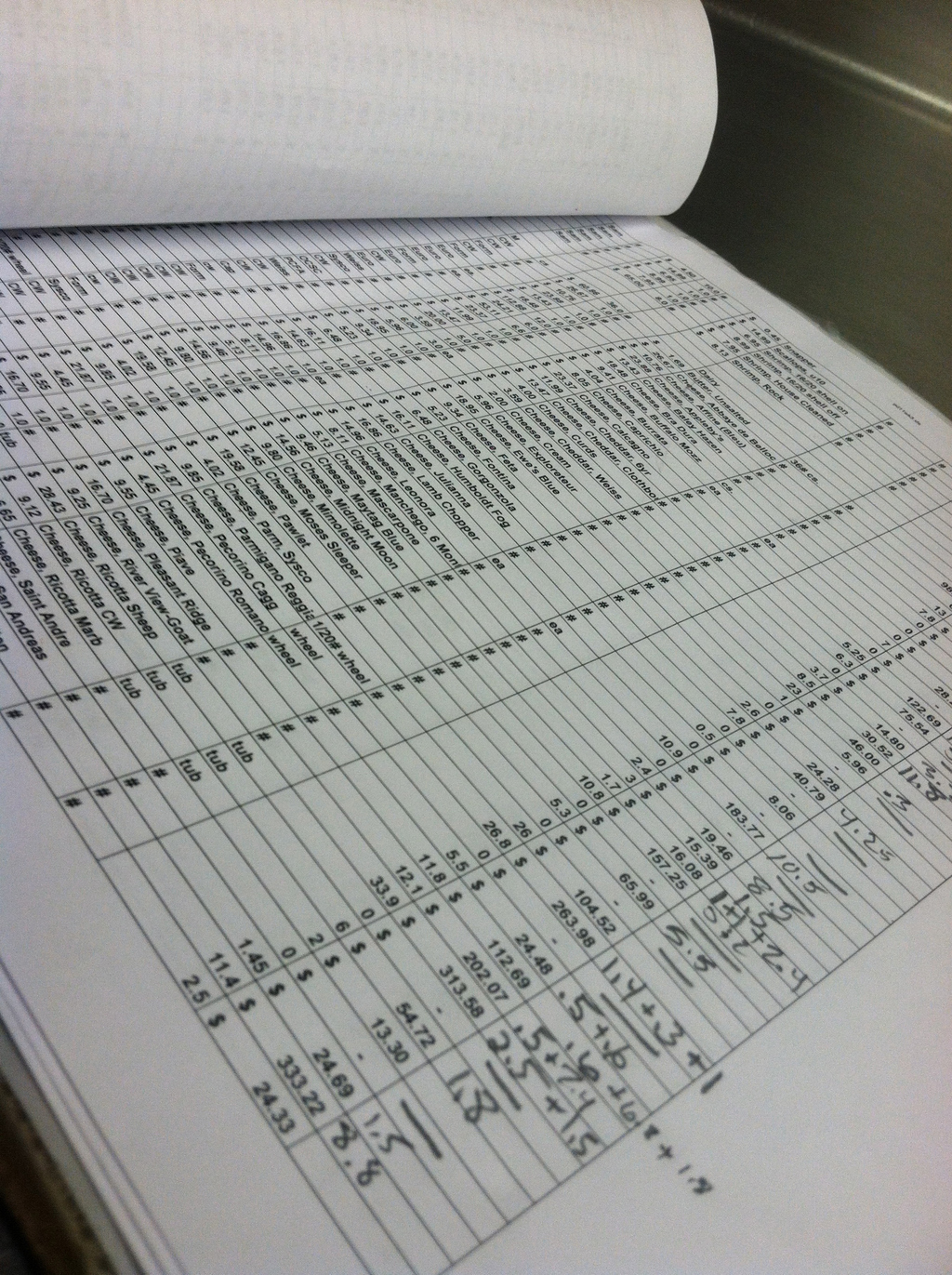 Failure is not an option.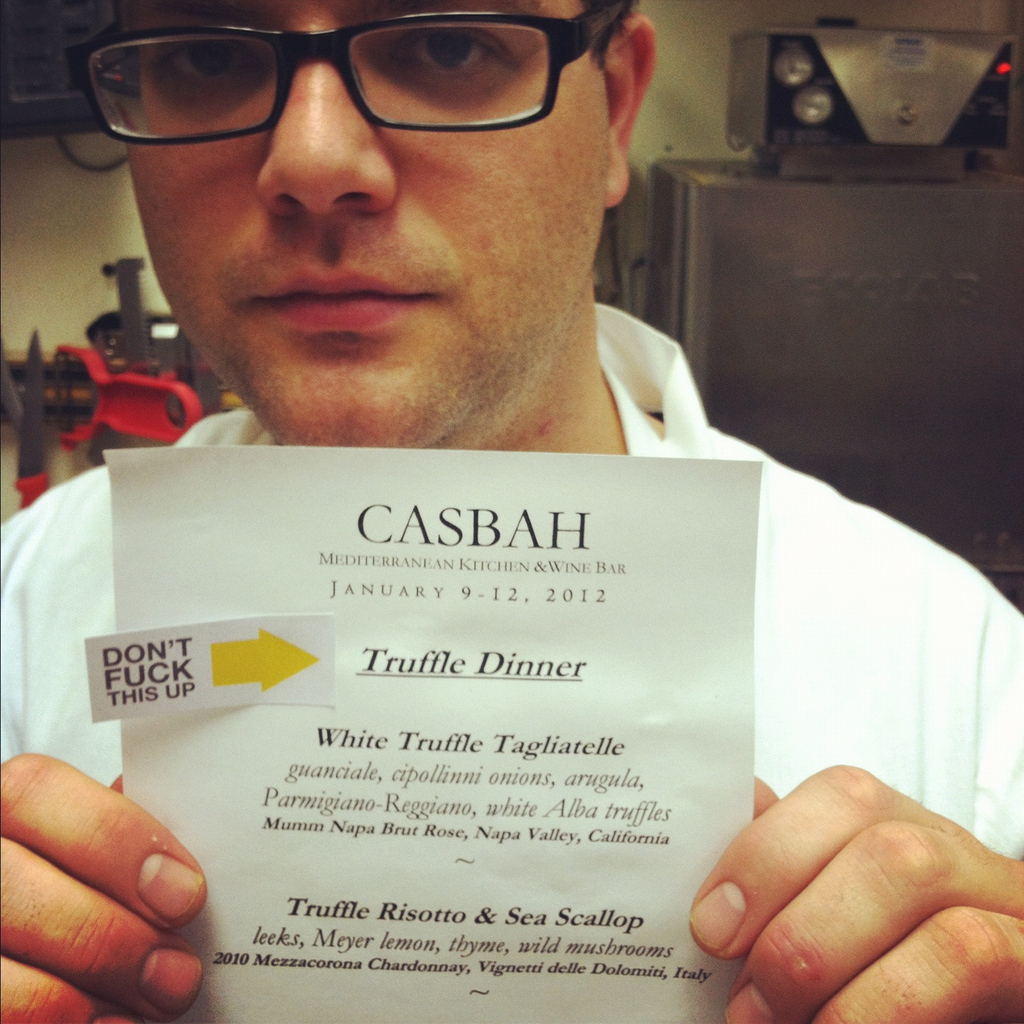 But there are upsides.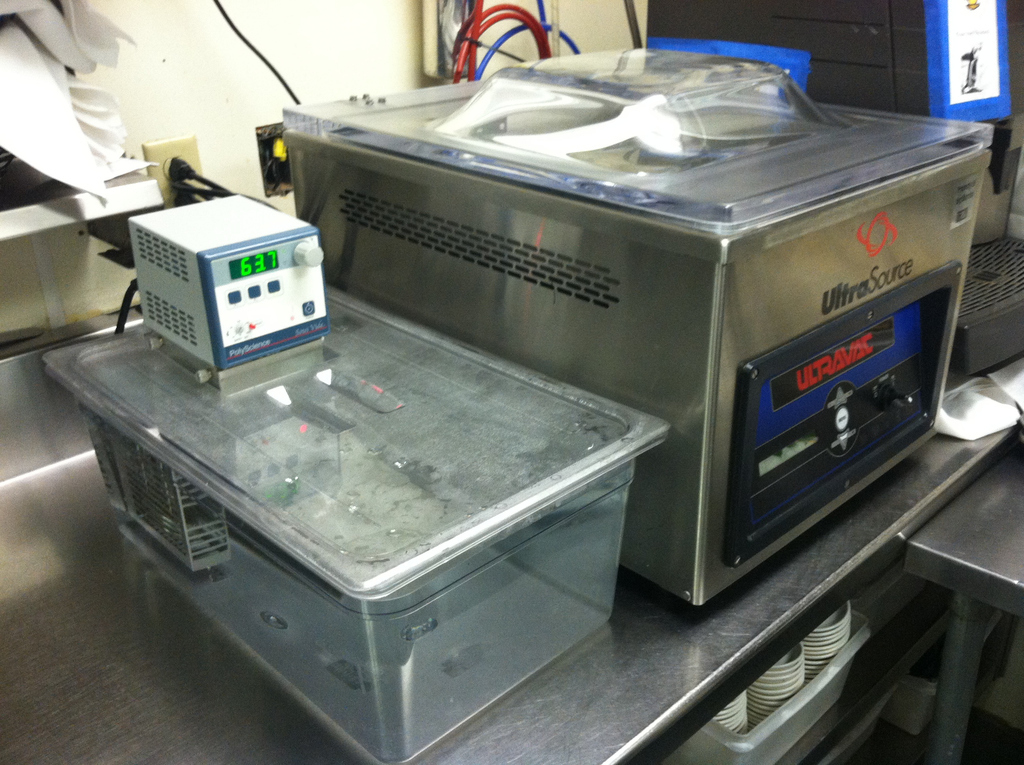 Like high-tech toys.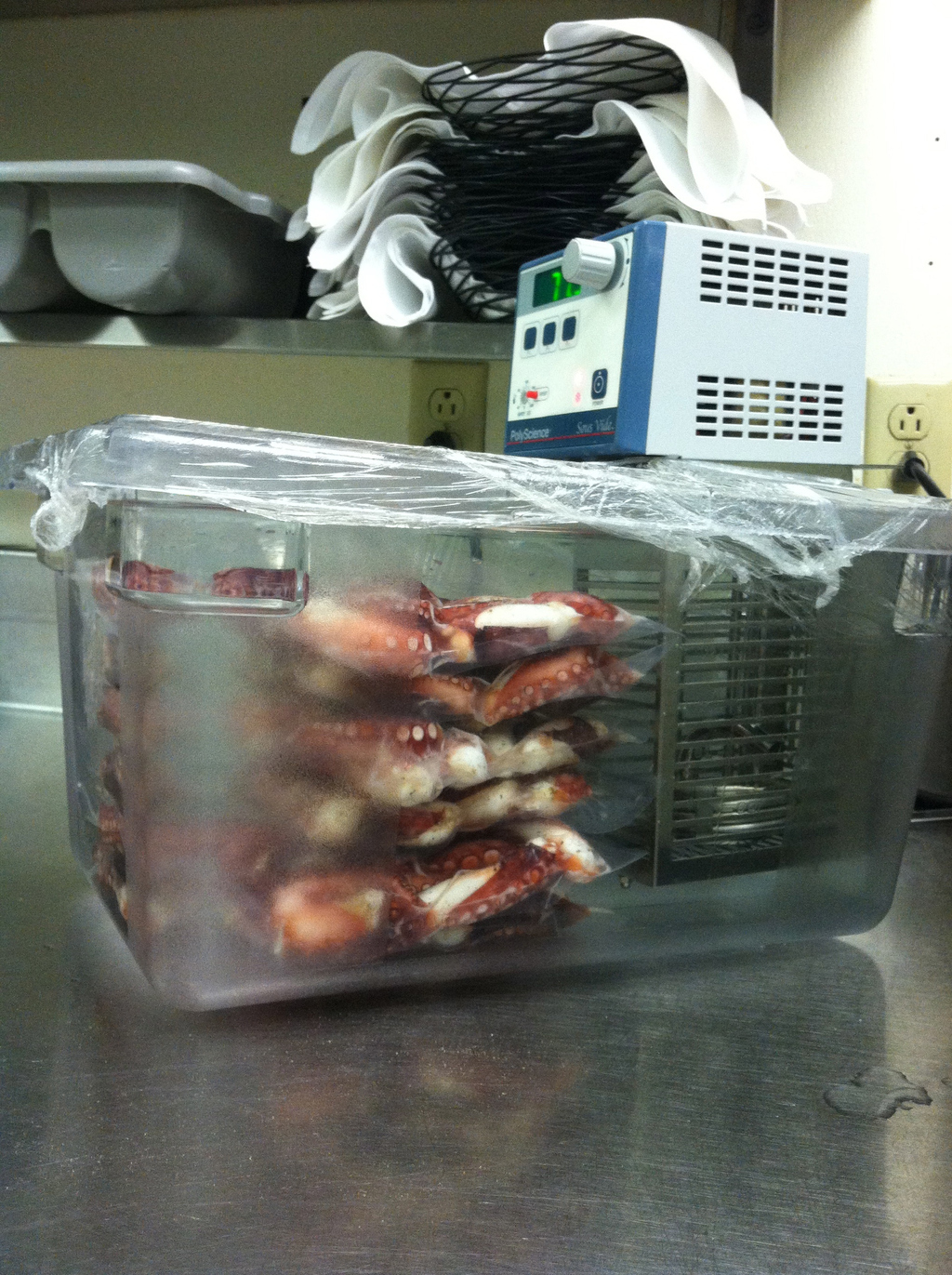 We get really cool high-tech toys like immersion circulators and CryoVac machines.
You get some really low-tech toys too.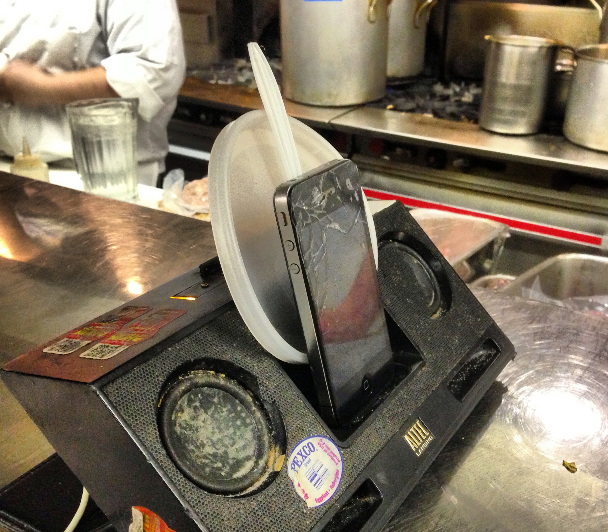 Our poor iPod Dock has seen it's better days. But check out that kitchen ingenuity.
You get to work with high-quality ingredients from the land...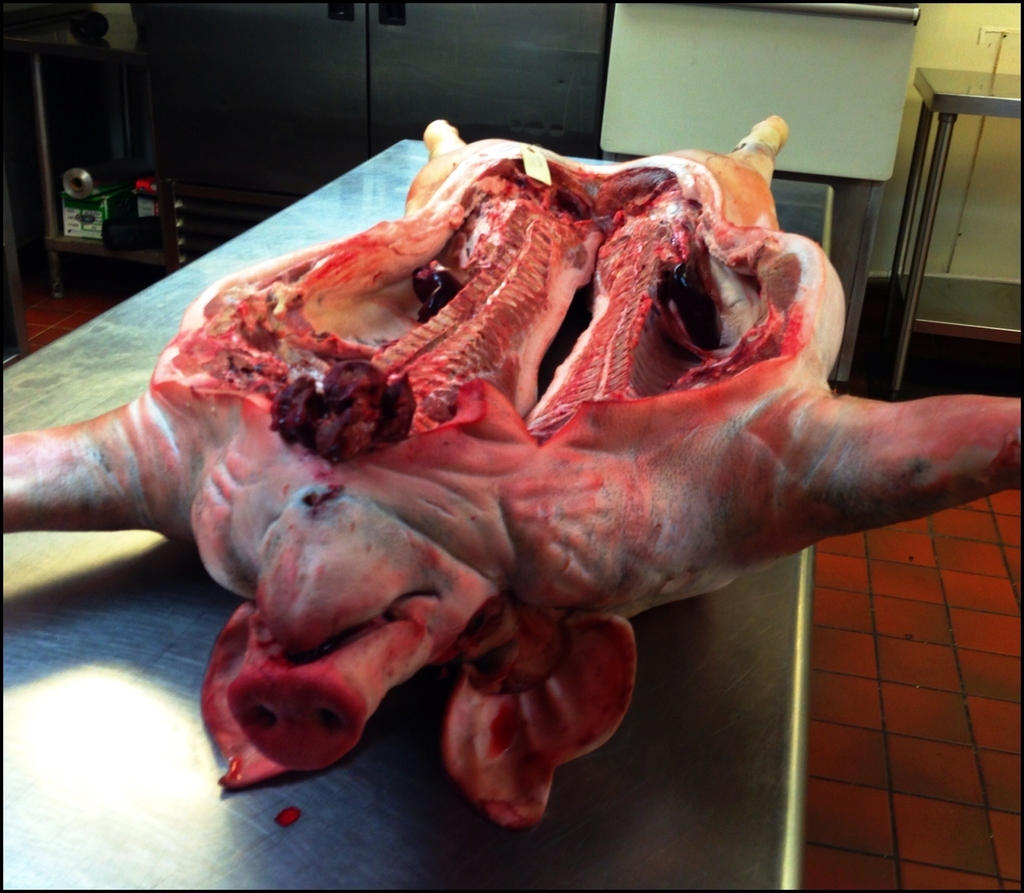 ..and from the sea.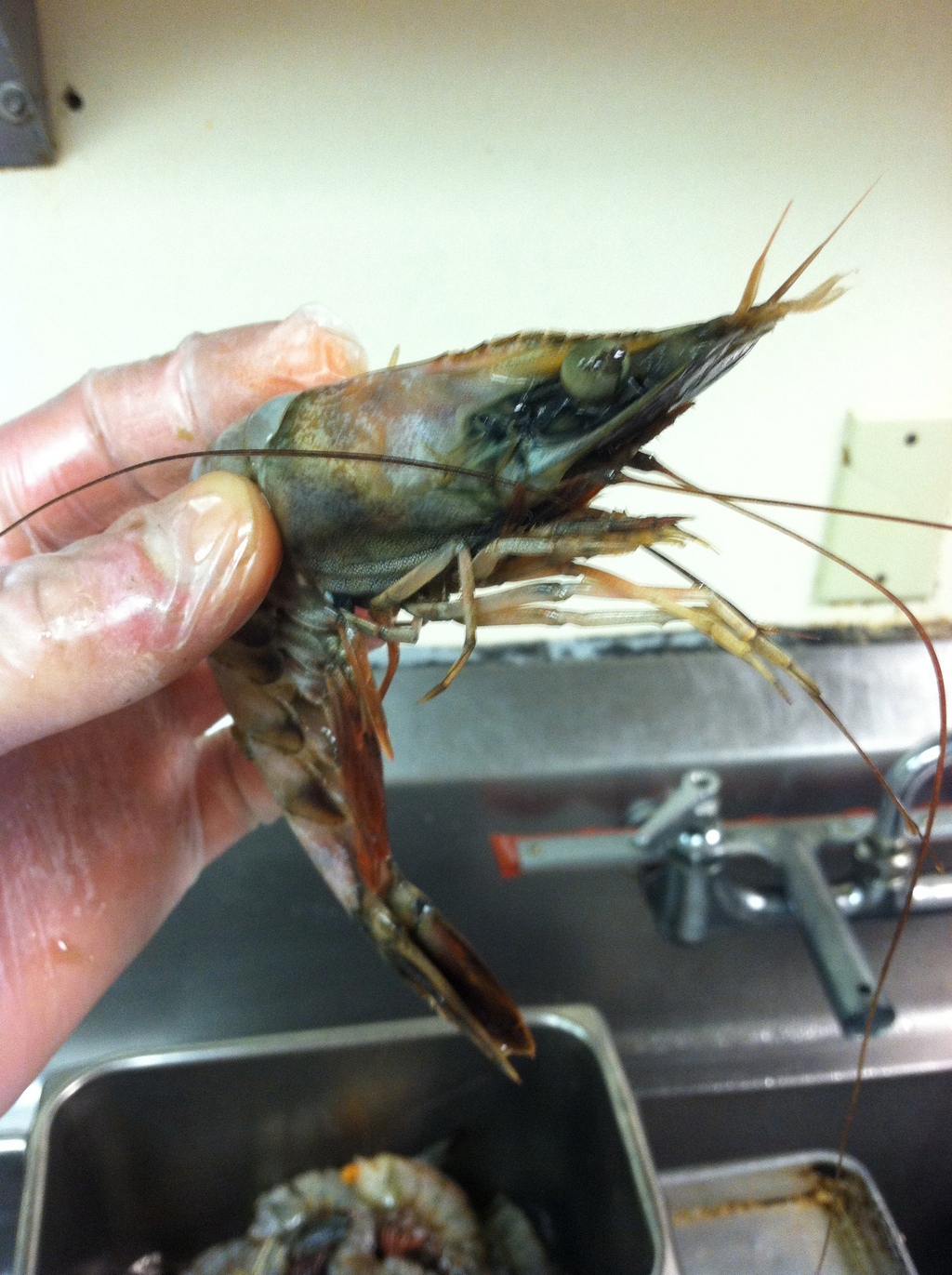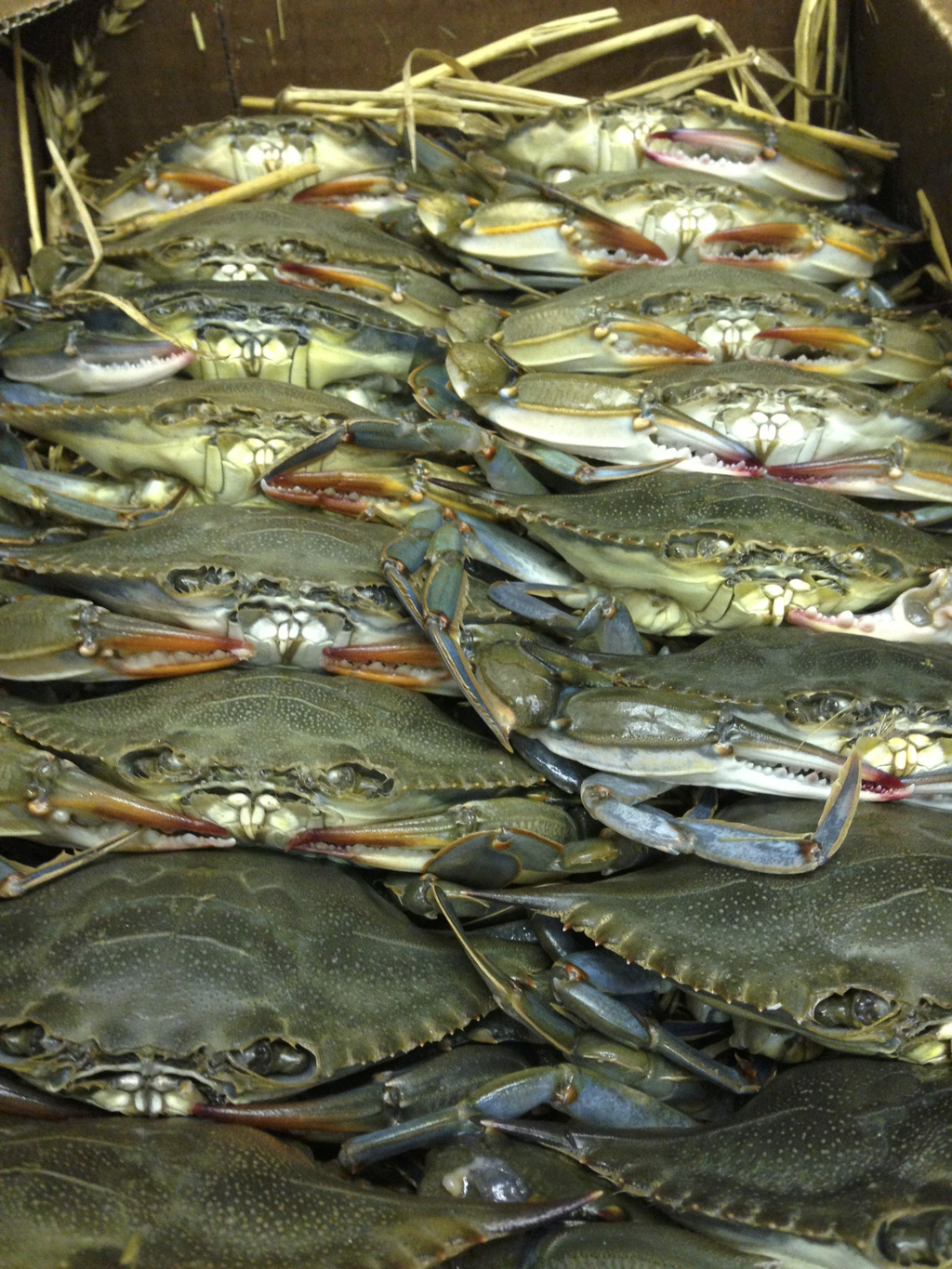 You taste EVERYTHING.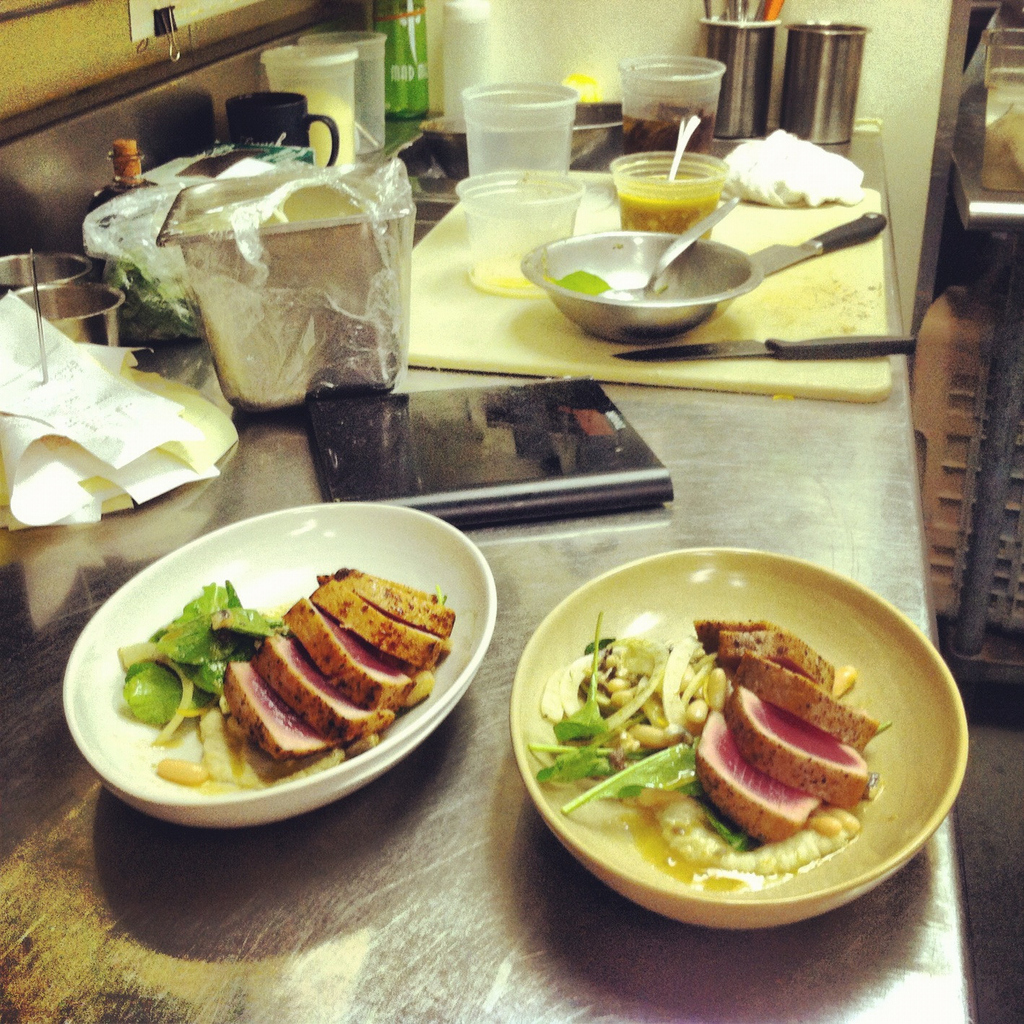 Need salt? That's our fault. We compare dishes and ingredients endlessly until we get the combinations we deem best. And if we're over or under seasoning the food, we're failing...which like I said, is not an option.
But at the end of the day, it's all about making beautiful food.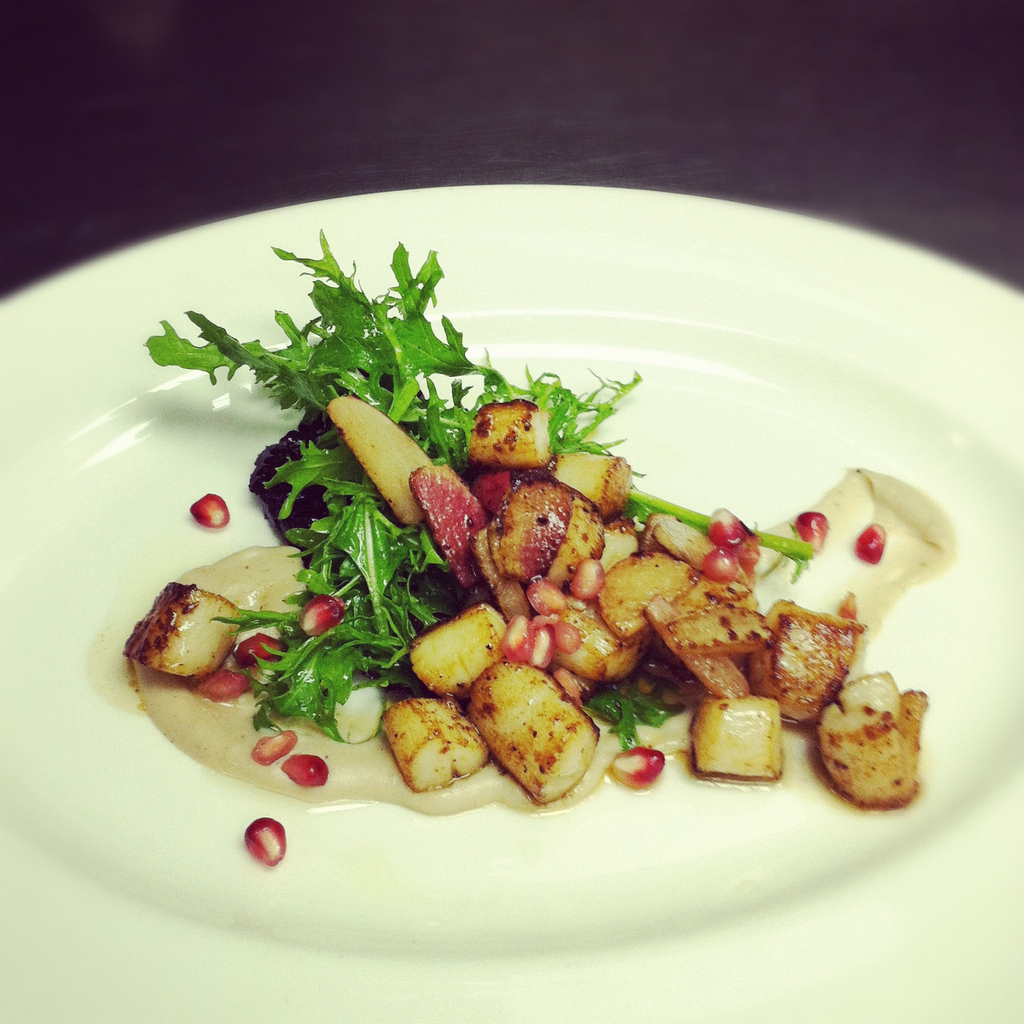 You work hard to make it taste good,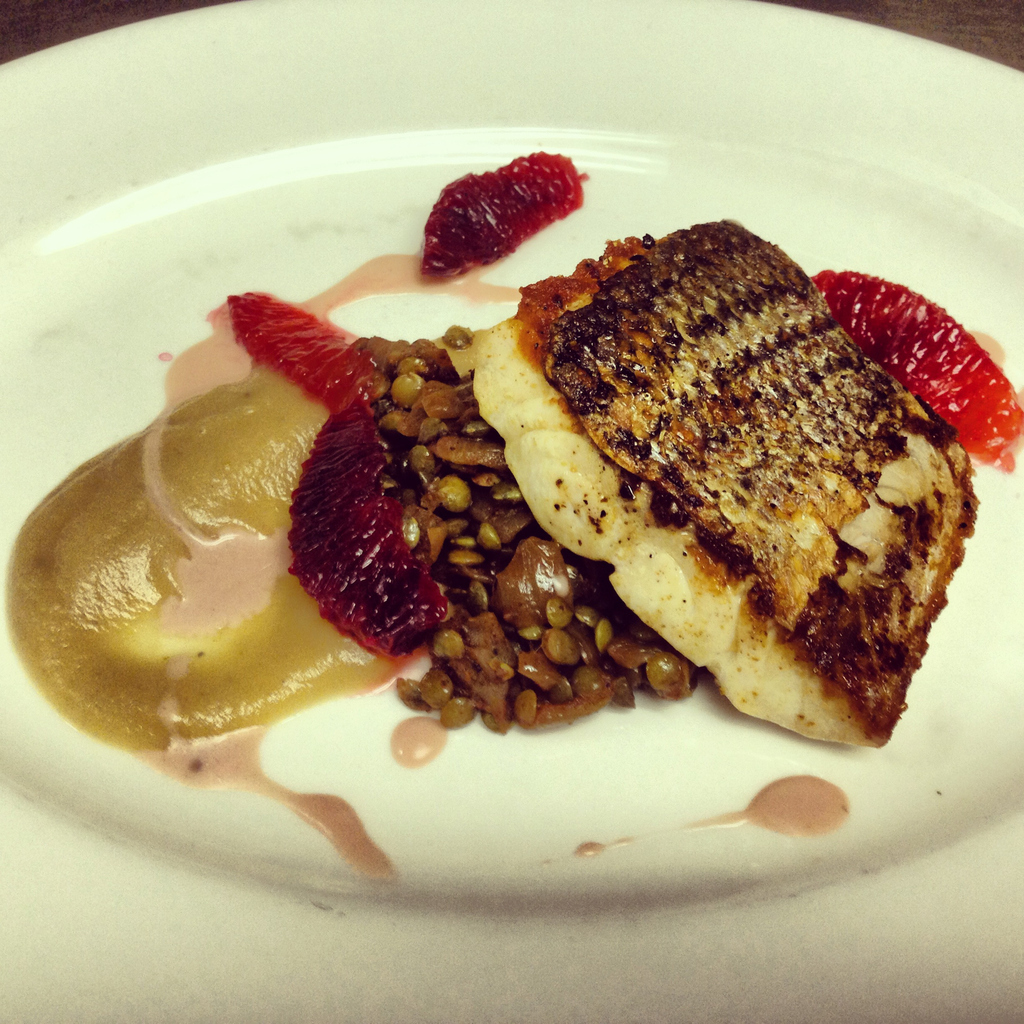 incorporate fresh and local ingredients,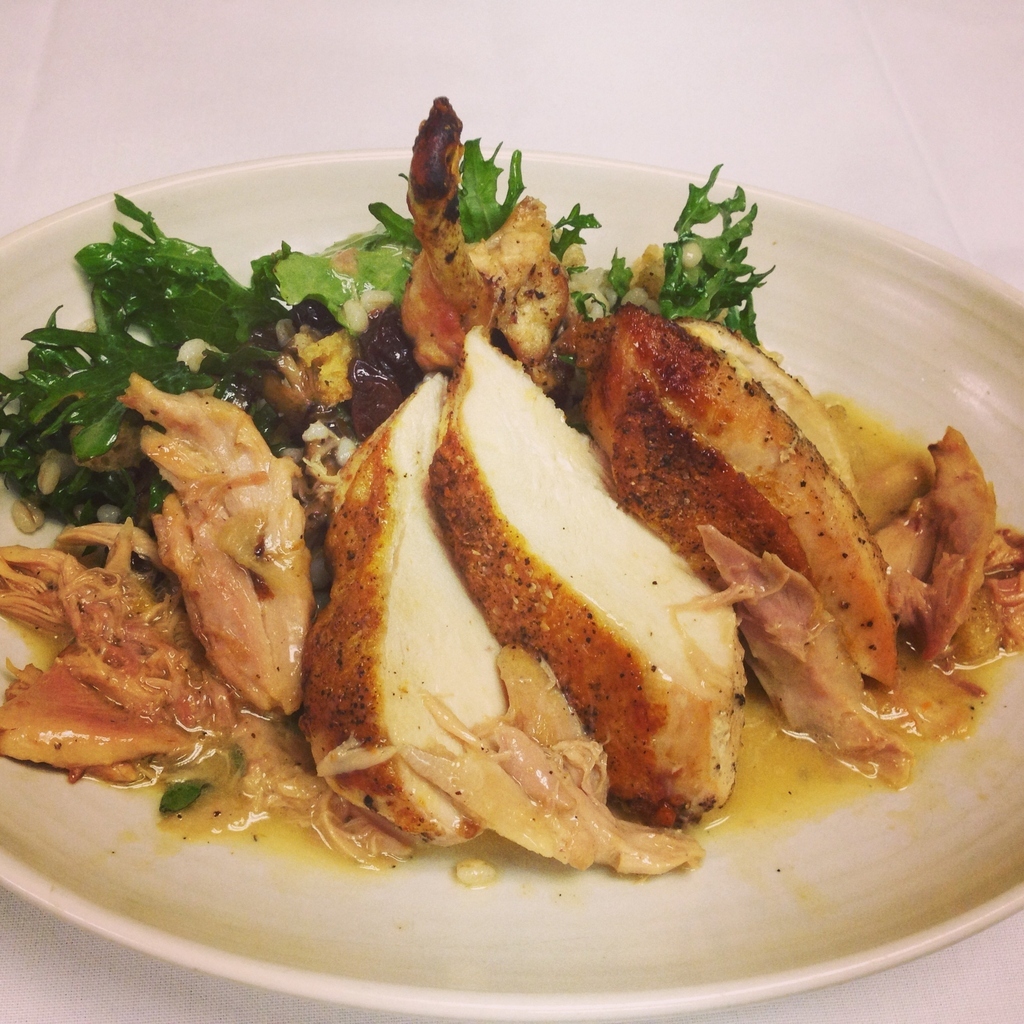 and appeal to the eye.
Whether it's beef,
lamb,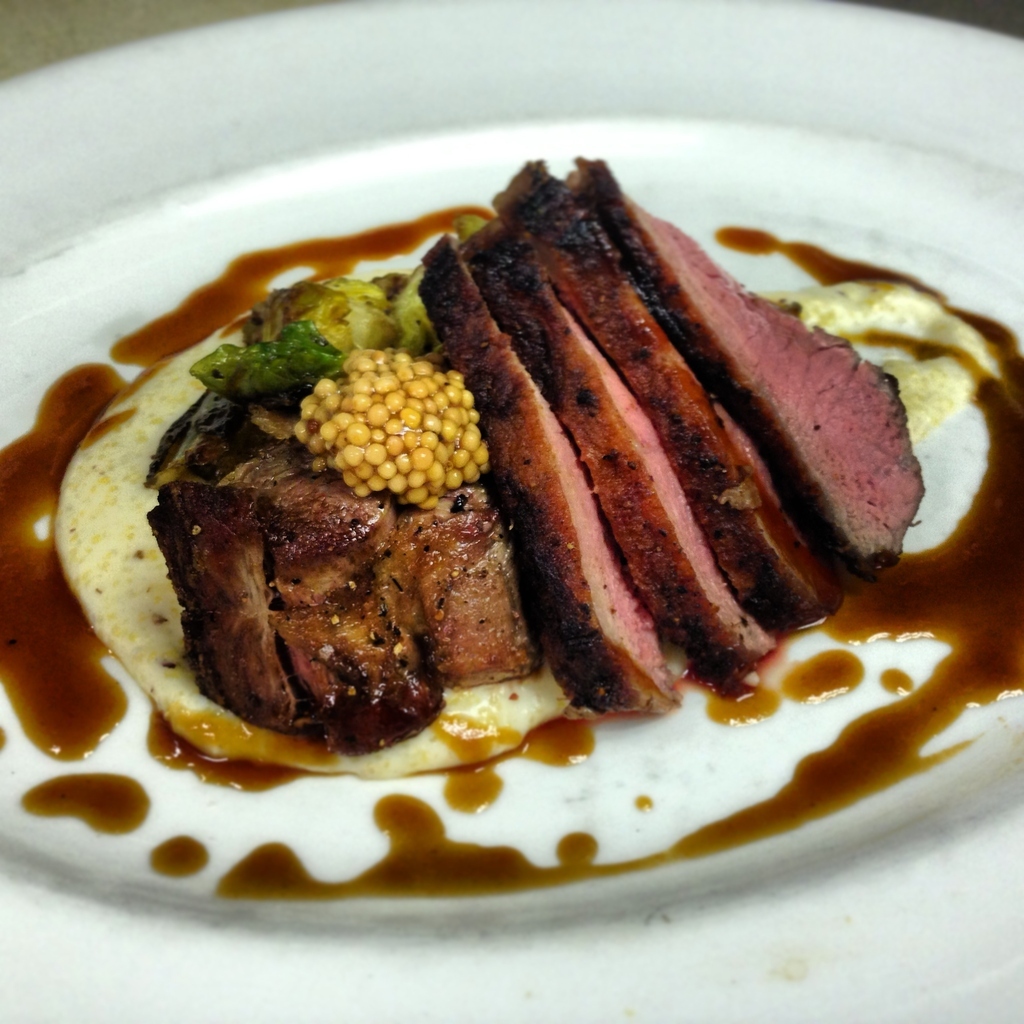 fish,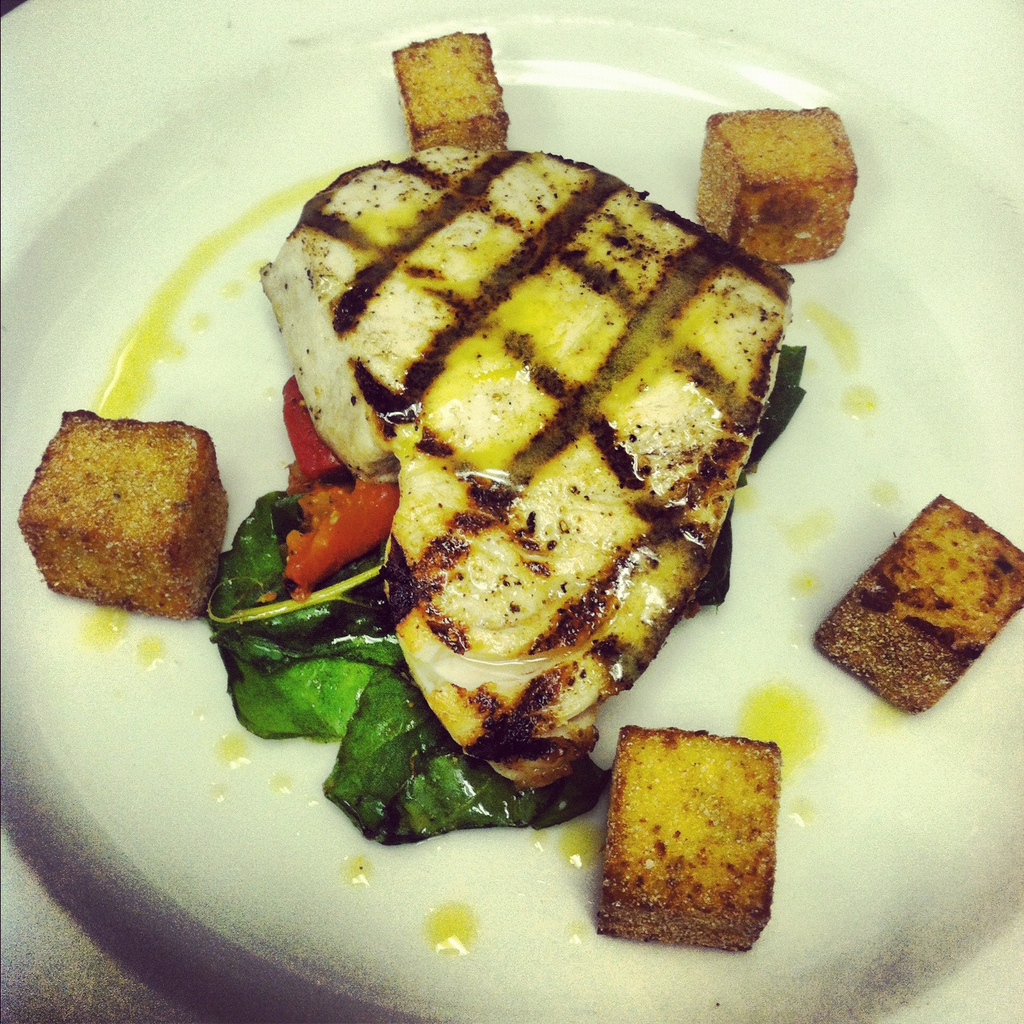 or pasta.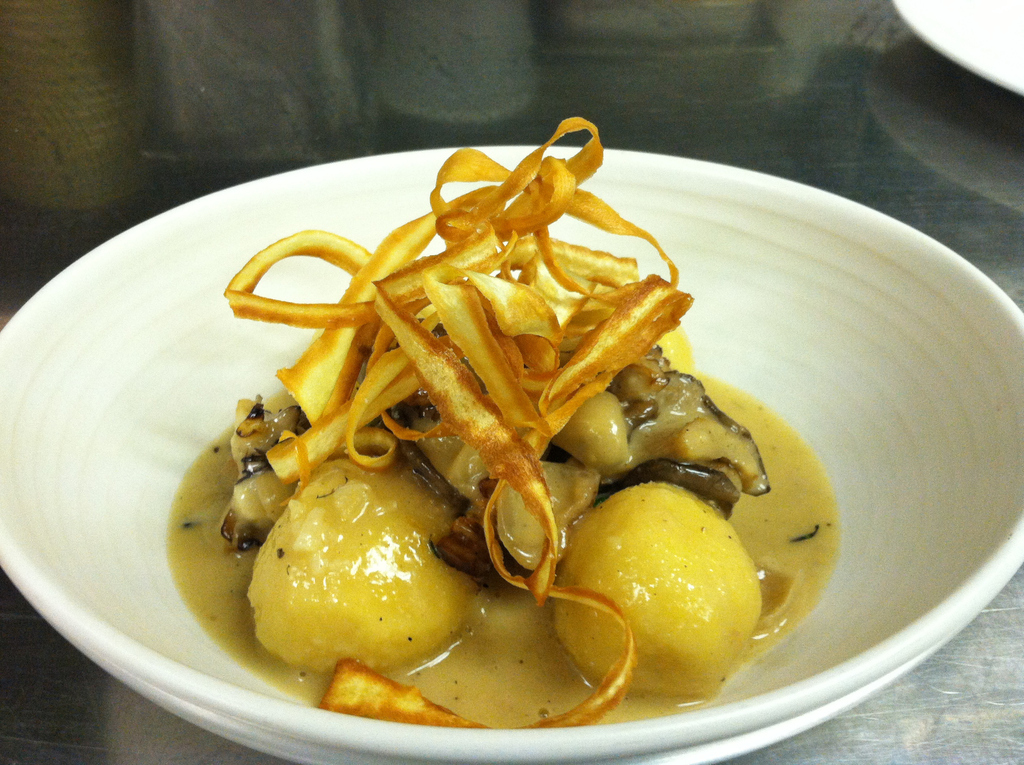 We hope you like it all the same. At the end of the day, we do everything for You.
Sometimes you learn to cook pastries, and write on plates in chocolate.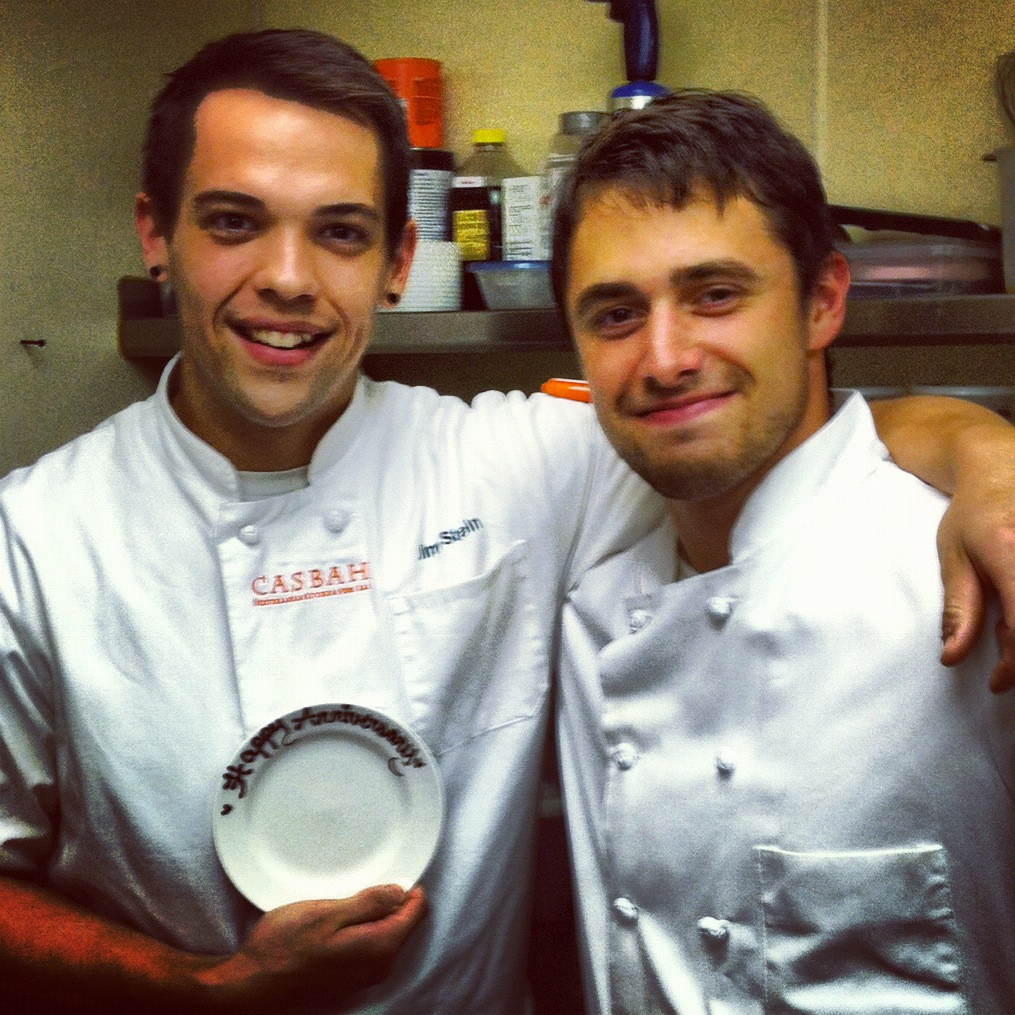 And sometimes you make a friend or two along the way.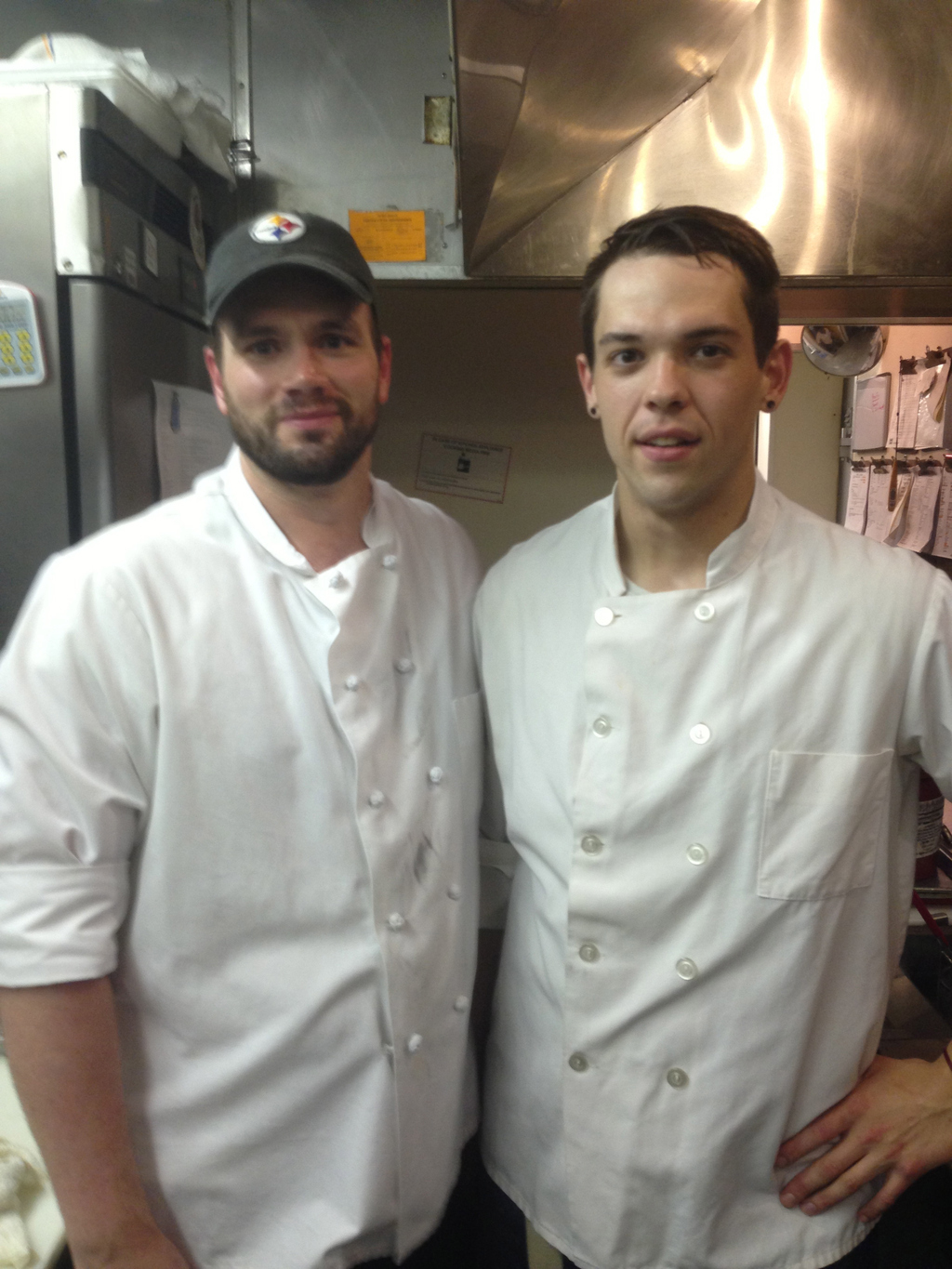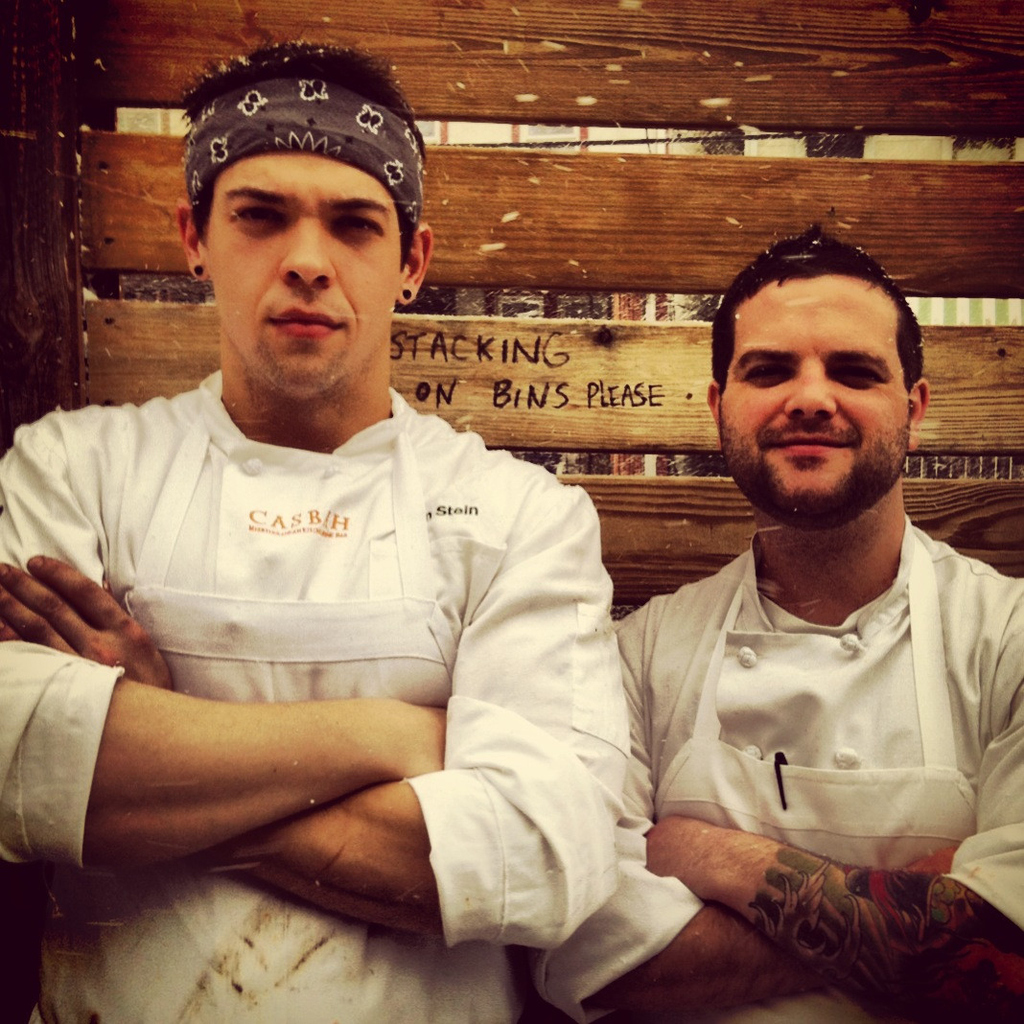 I'd just like to thank everybody who took the time to read through this and take a look at all the images. I think it's important to spread the word a little bit about what people like us do on a daily basis that goes largely unseen unless you work in the industry yourself. Now go out and eat something good today!
The photos in this post are reprinted via Imgur with permission from James Stein. Stein took the photos over the course of a year and half while he worked at Casbah Mediterranean Kitchen and Wine Bar in Pittsburgh, PA. Now Stein cooks under James Beard Award-winning chef Sean Brock at McCrady's restaurant in Charleston, SC.