According to the Food Network's Cooking Channel, these are the 32 best "campus eats" across the country. And because everybody holds their own version of March Madness these days, the dishes will face off bracket style starting tomorrow, with a winner announced April 6 based on reader votes. Each dish comes with a recipe developed by their test kitchen, just in case you can't bring yourself to choose between foods like NC State's Sausage Dip and Baylor's Gut Pack without a fair and square taste test.
1.
Temple University: The Koagie from Sammy Chon's Ktown BBQ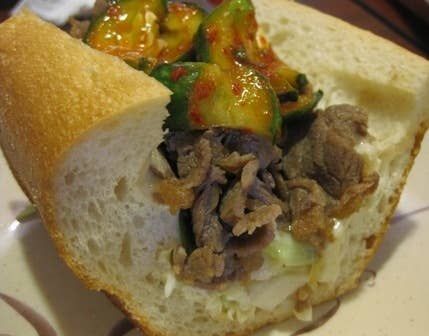 2.
Baylor University: The Gut Pack from Vitek's BBQ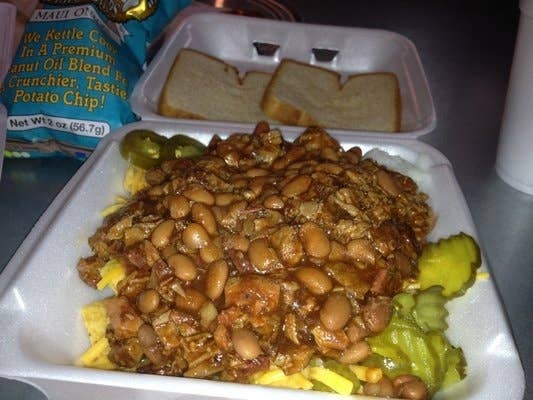 3.
University of Maryland: Fear the Turtle Ice Cream from UM Ice Cream (aka "The Dairy")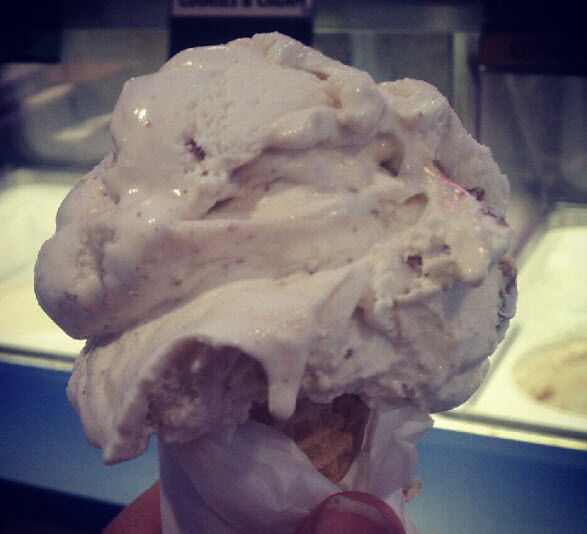 4.
University of Pittsburgh: The Southside Slopes from Fatheads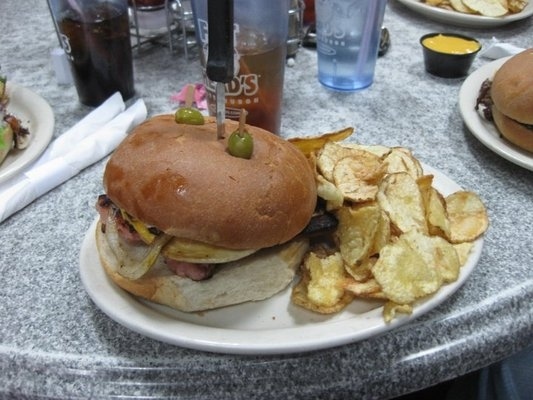 5.
Iowa State University: Veishea Cherry Pies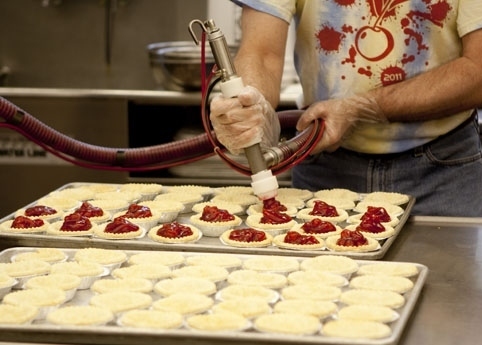 6.
Marquette University: The Marquette from Real Chili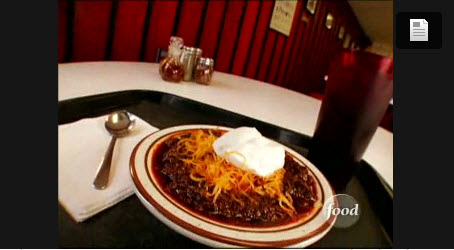 7.
University of Wisconsin, Madison: Bo's Express Ice Cream from the Babcock Hall Dairy Store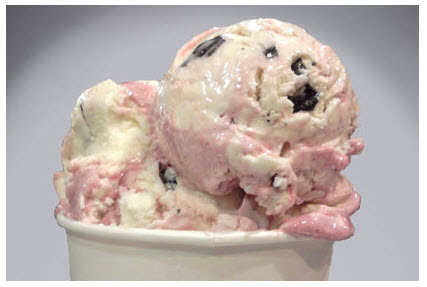 8.
University of Michigan: Triple Play Reuben from Maize and Blue Delicatessen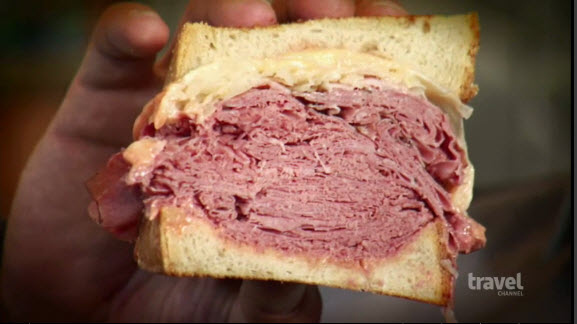 9.
University of Montana: Griz Breakfast Burrito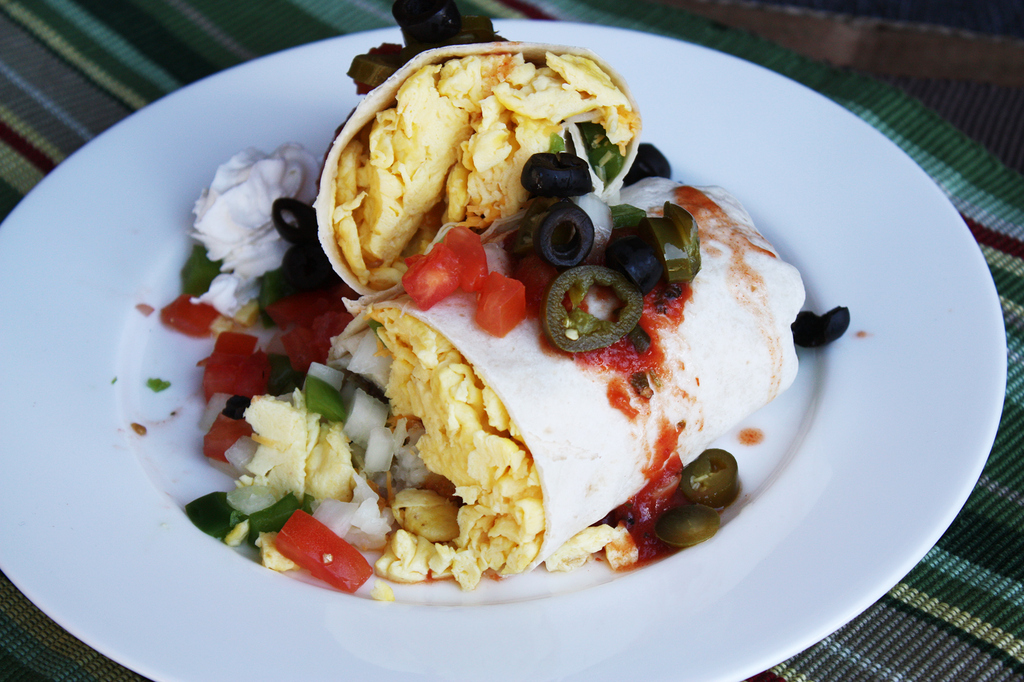 10.
Syracuse University: Toasted Honey Buns from Cosmos Pizza and Grill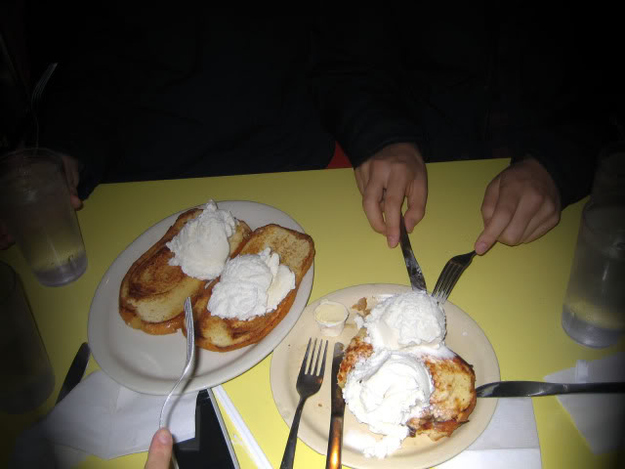 11.
Indiana University: Sink the Biz Fries from Nick's English Hut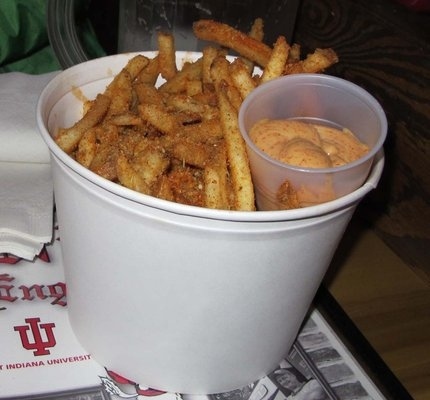 12.
University of Texas at Austin: Don Juan Breakfast Taco from Juan in a Million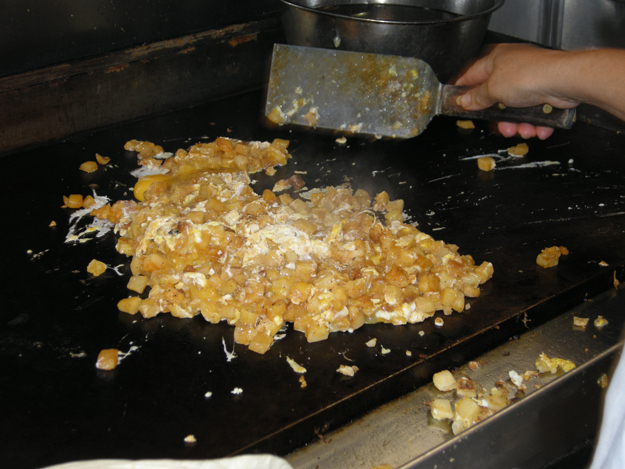 13.
University of Kentucky: Ho Burger and Cheddar Tots from Tolly Ho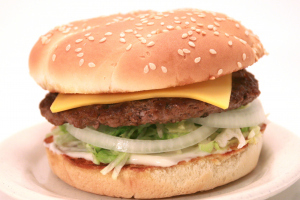 15.
Gonzaga University: COG Cookies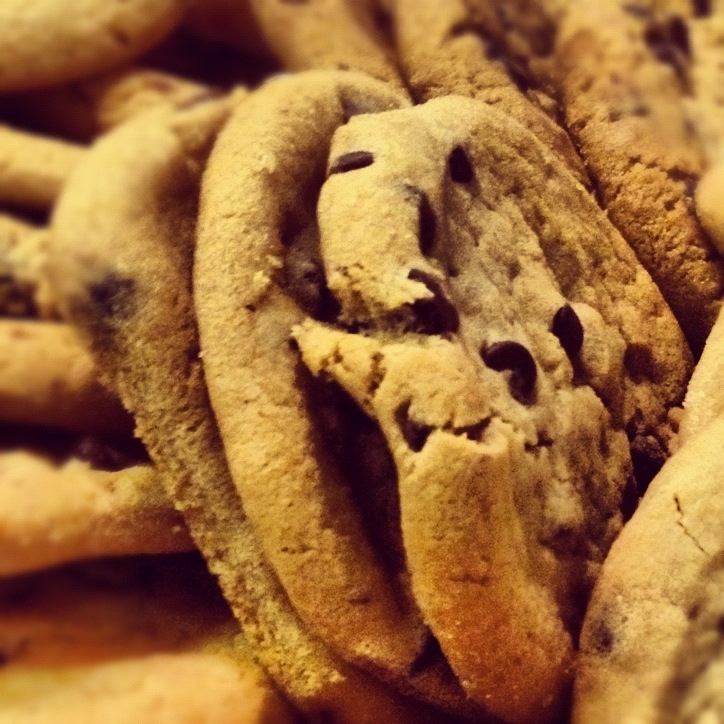 16.
University of Oklahoma: Queso and Chips from The Mont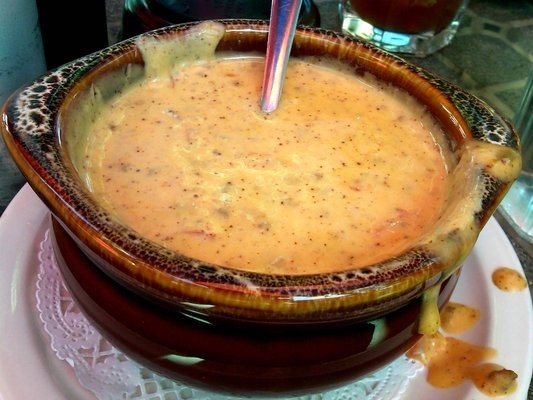 17.
Harvard University: The Viagra aka Rise to the Occasion Burger from Mr. Bartley's Burger Cottage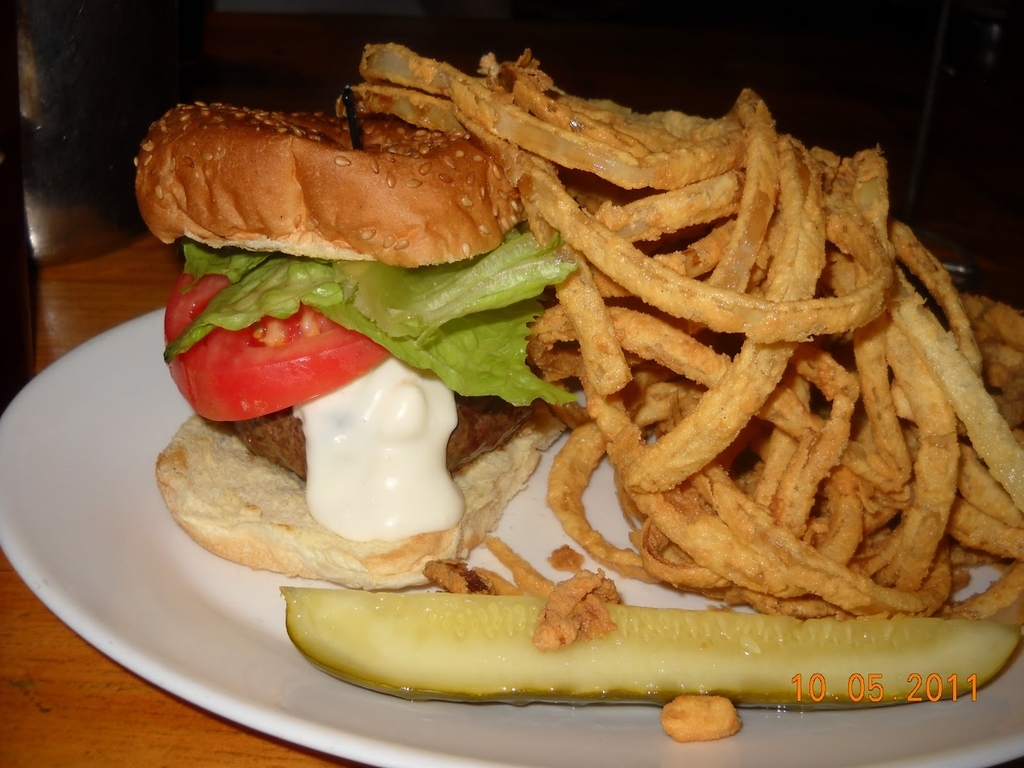 18.
UC Berkeley: The Top Dog Frankfurter with Russian-Style Hot Mustard from Top Dog Hot Dog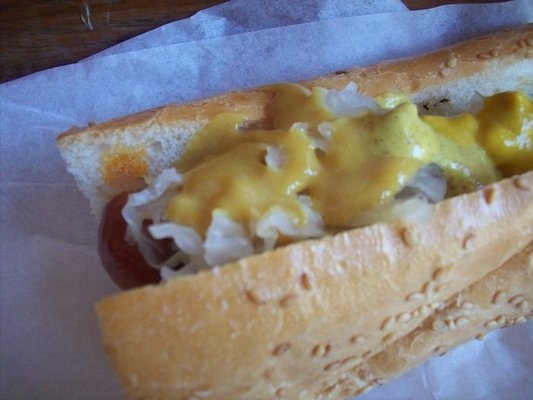 19.
Michigan State University: Ice Cream Cookie Sandwich from Melting Moments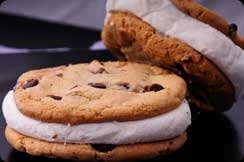 20.
Fordham University: Chicken Roll from Pugsley Pizza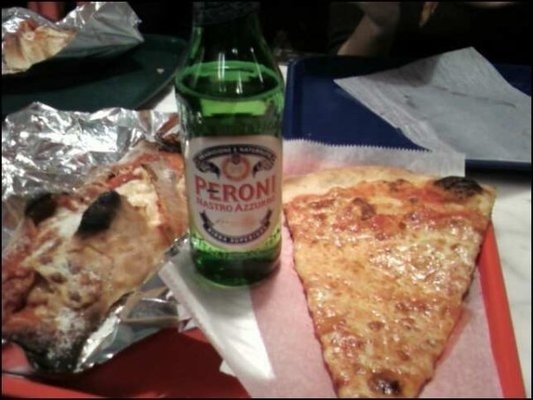 21.
University of Memphis: Pulled Pork BBQ Pizza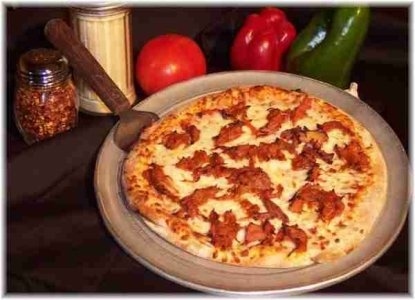 22.
University of Illinois: Stuffed Pizza from Papa Del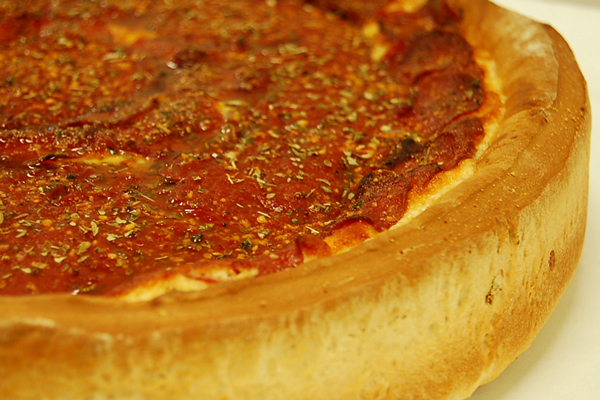 23.
University of Kansas: Crunchy Chicken Cheddar Wrap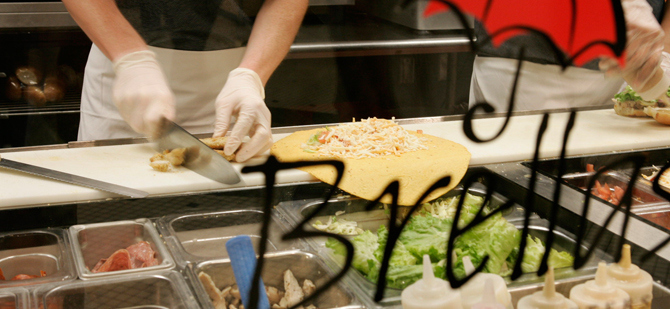 24.
North Carolina State: Mimi's Sausage Dip from Player's Retreat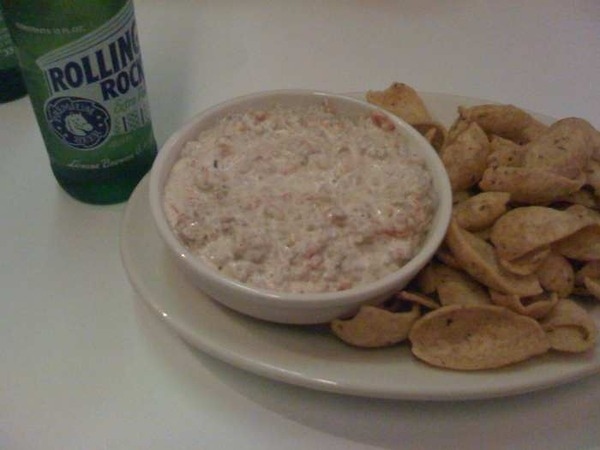 25.
Princeton University: The Phat Lady from Hoagie Haven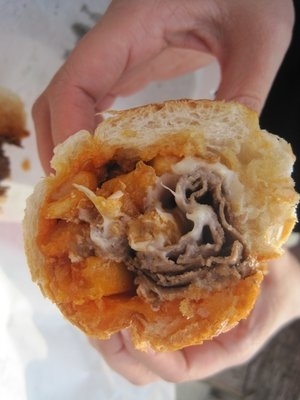 26.
University of North Carolina: Chicken Cheddar Biscuit from Time-Out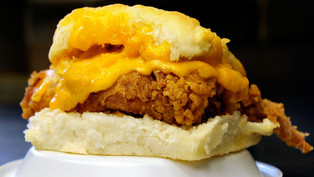 27.
Ohio State University: The Buckeye Doughnut from Buckeye Doughnuts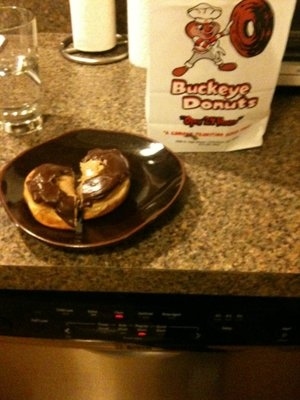 28.
Duke University: Greek Devil Gyro from The Greek Devil Food Cart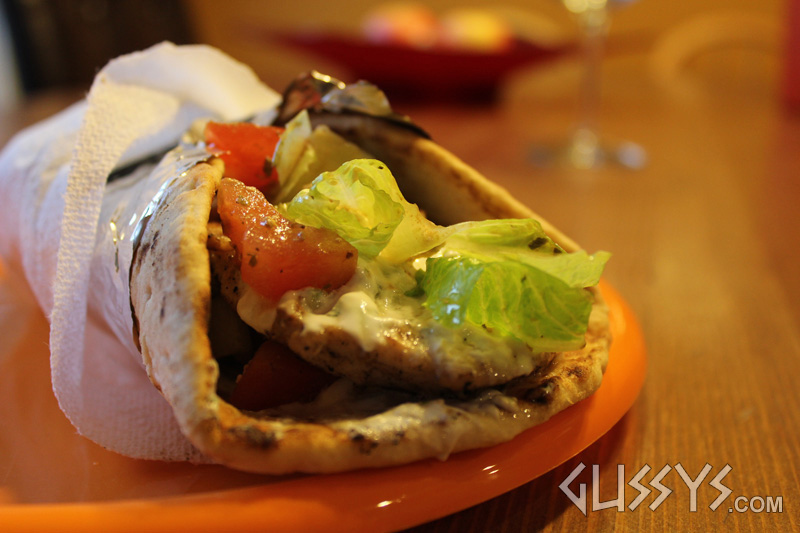 29.
University of Missouri: Booches Burger from Booches Billiard Hall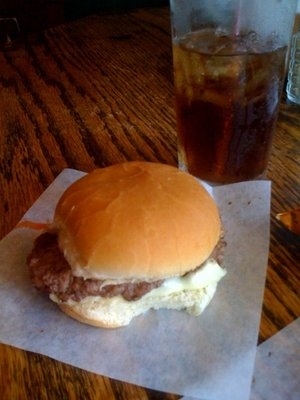 31.
Georgetown University: Chicken Madness from Wisemiller's Grocery and Deli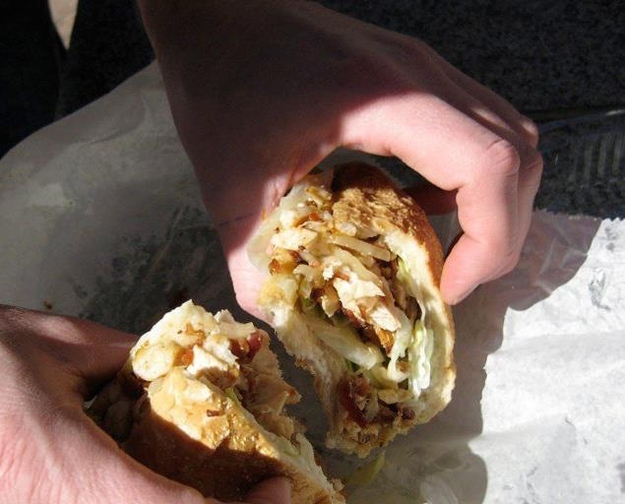 32.
Purdue University: Boilermaker Pete from Triple XXX Family Restaurant