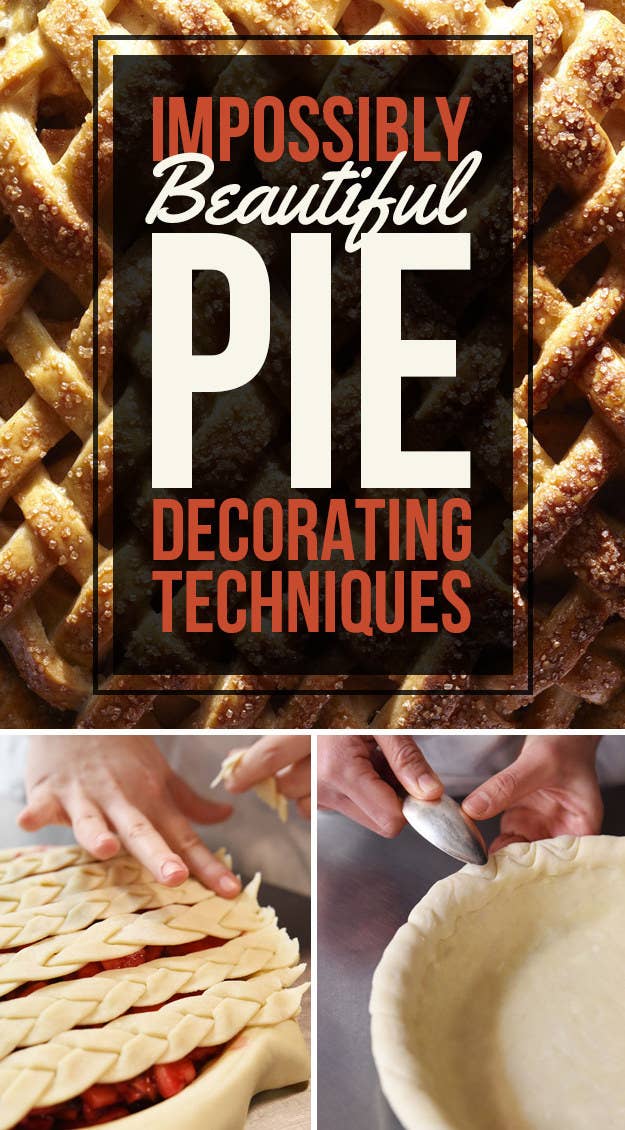 Today is a glorious day. It is March 14th. 3/14. 3.14. π day!!!!!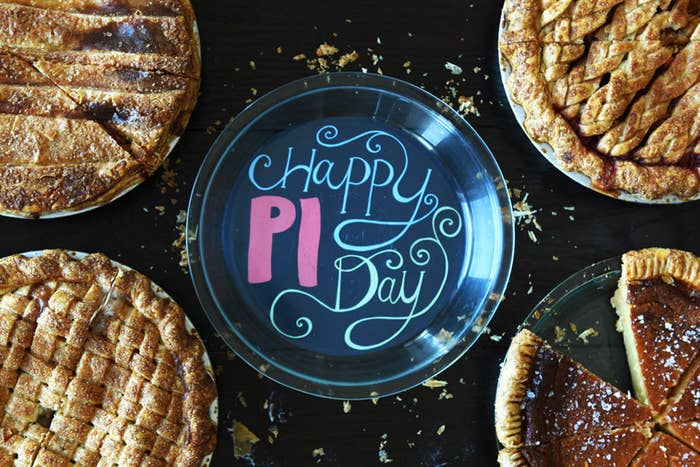 And so in honor of the ratio of a circle's circumference to its diameter, we asked the bakers at Brooklyn pie shop Four & Twenty Blackbirds to show off some of their best tricks.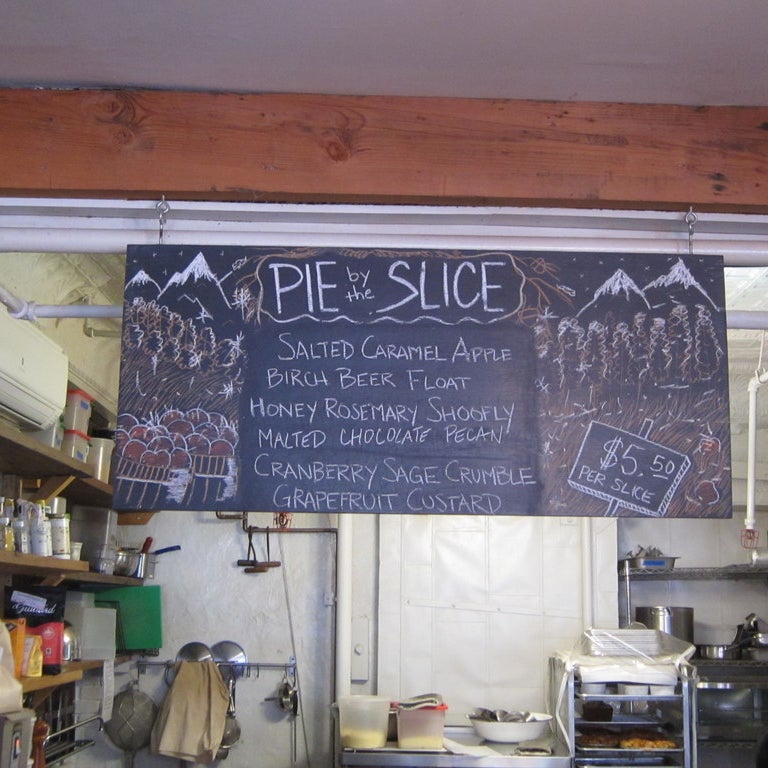 Why Four & Twenty Blackbirds? Because they make to-die-for tasty and beautiful pies.
The shop was founded in 2010 by sisters Emily and Melissa Elsen, who learned to make pies from their grandmother while they were growing up in the rural farm town of Hecla, South Dakota. And while Four & Twenty Blackbirds is located in the slightly gritty, post-industrial Gowanus neighborhood of Brooklyn, the shop's interior has all the feeling of a cozy, small town bakery — soft light, reclaimed wood tables, pretty window treatments, and heavenly smells. So it's an ideal place to grab a cup of coffee and treat yourself to a slice. The separate kitchen nearby, on the other hand, looks decidedly more in line with the neighborhood's industrial roots: It supplies anywhere between 40 and 150 hand-made pies on a typical day. And in the days leading up to Thanksgiving, when the line starts at 7:45 a.m. and wraps around the block, that number skyrockets to as many as 3,000 pies.
So yeah, the Four & Twenty bakers have mad skills.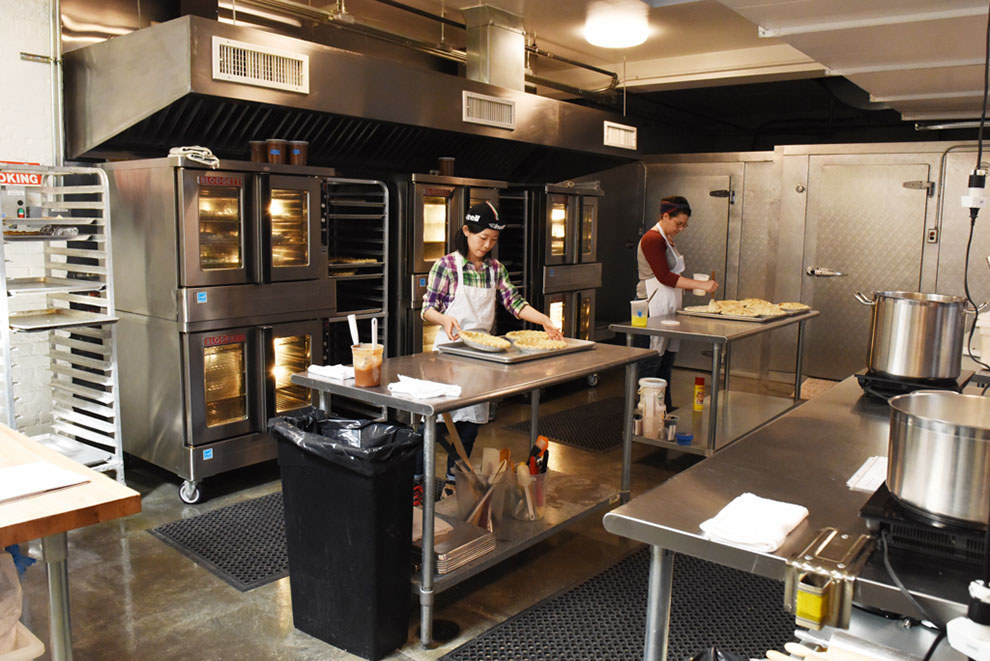 One thing that most of their pies have in common is insanely beautiful crusts. They're all about detail and decorating techniques.
Here is the recipe for their all-butter crust. And here are 11 decorating ideas that you can try* at home. (*Or that you can just stare in awe at. Either/or.)
1. Weave three thin strips of dough together for a quick braided rim, like on this Grapefruit Custard pie: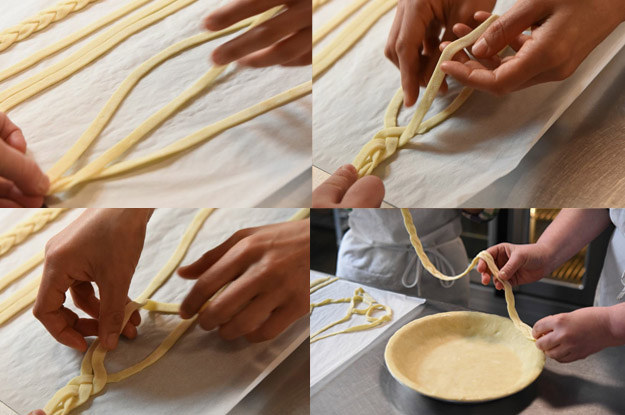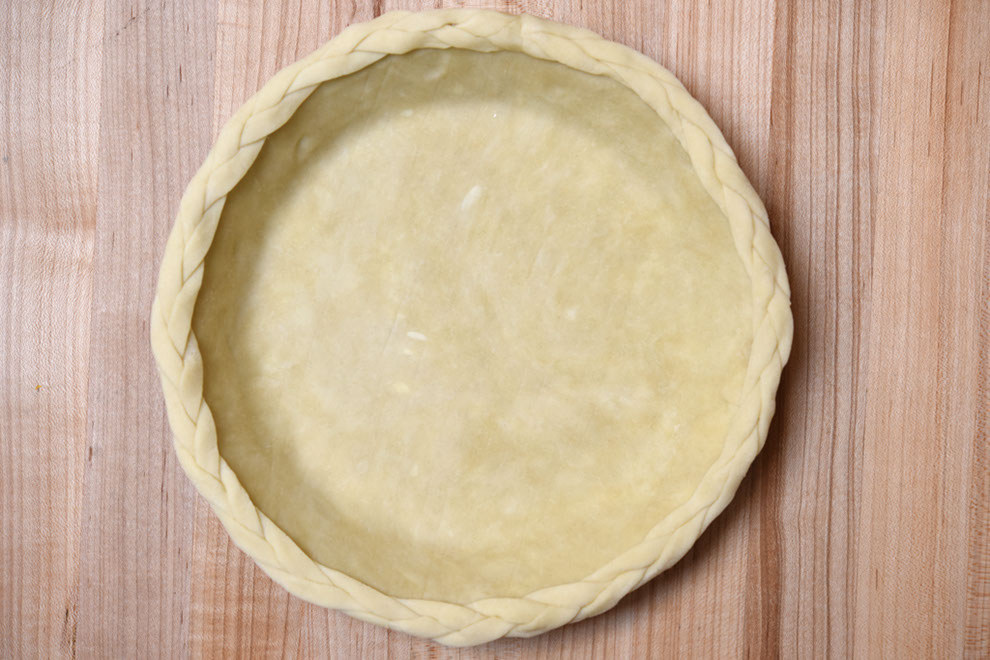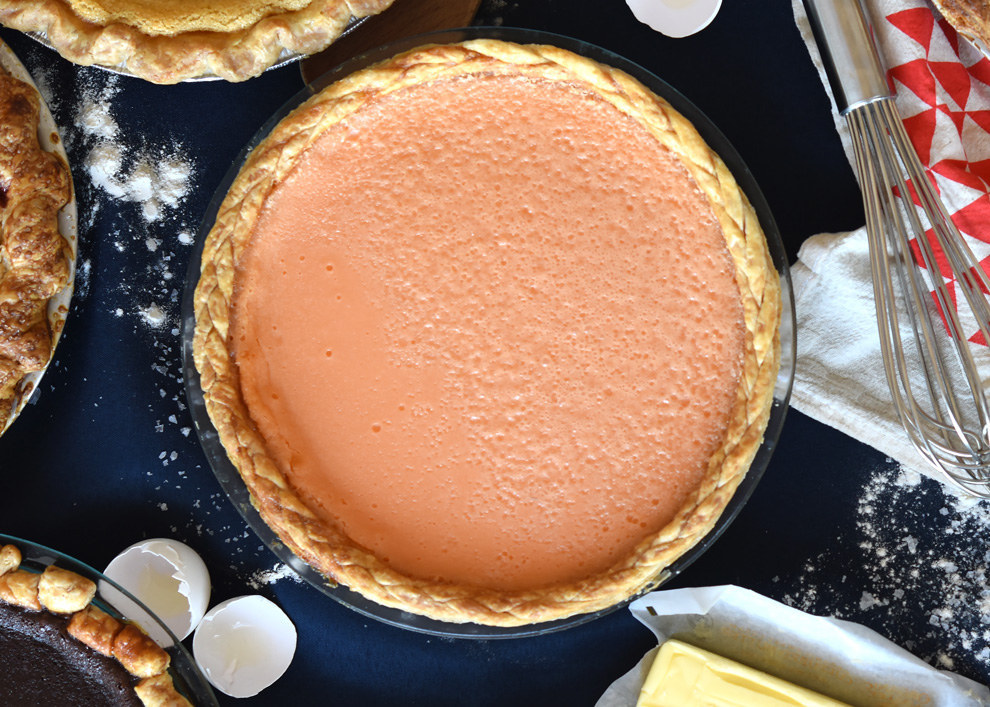 2. Or, using slightly thicker strips, lay them across the entire pie to create a braided lattice, like on this Blushing Apple pie: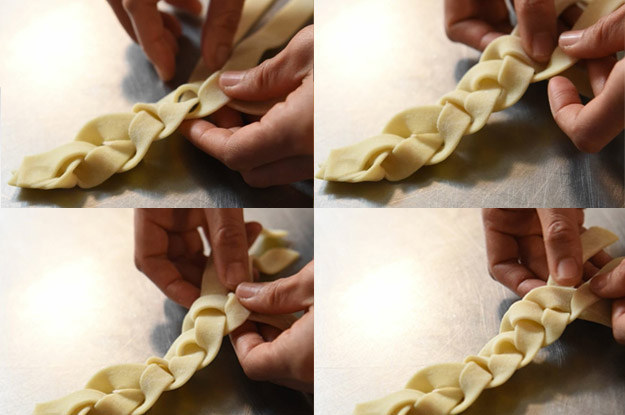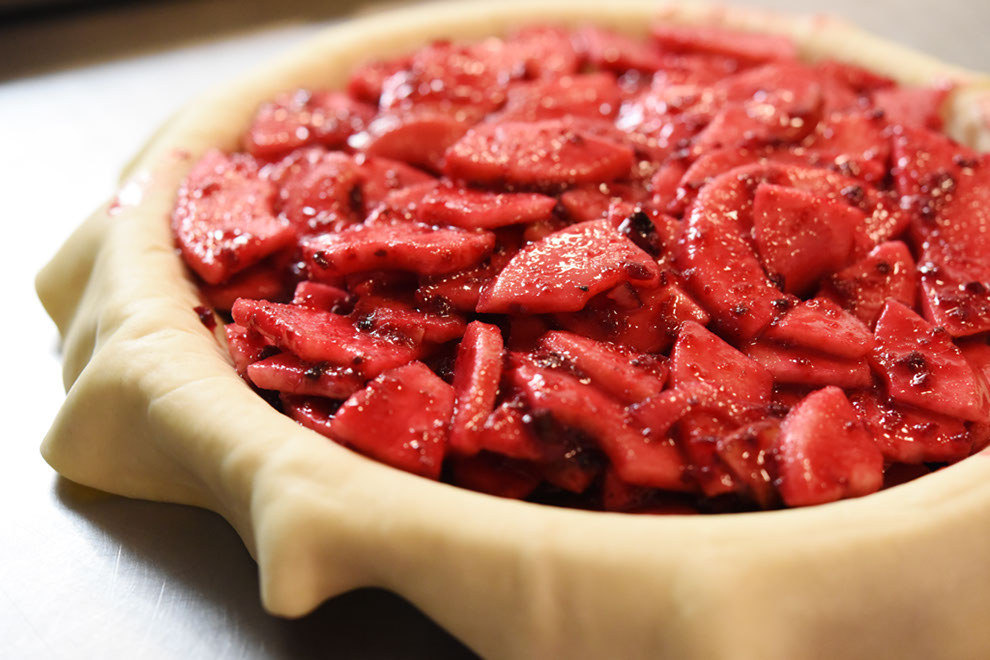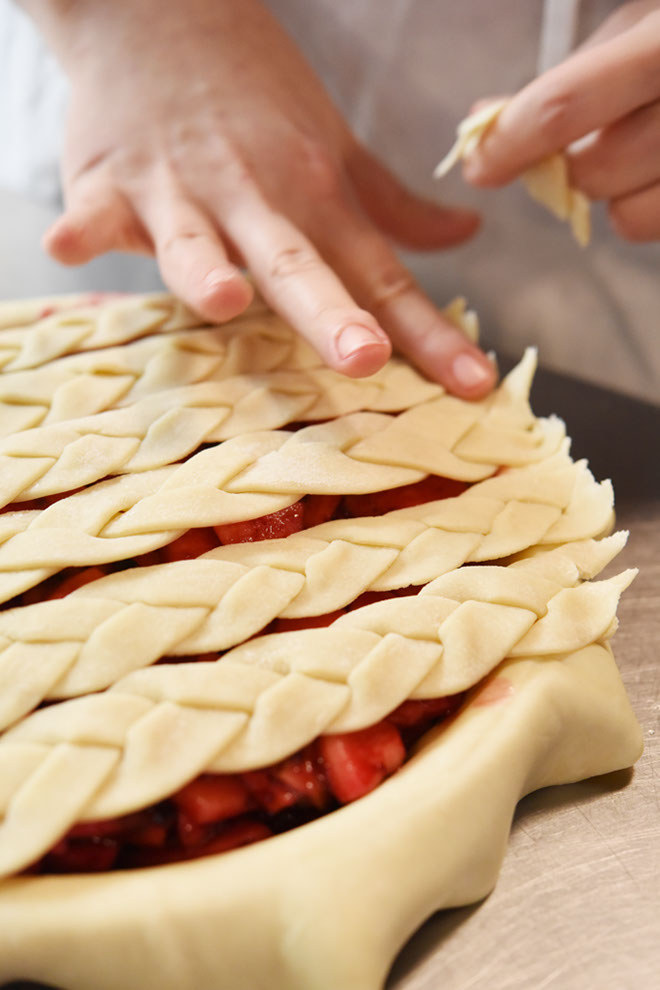 Once you've covered the pie with braided strips, roll the excess crust back up over itself...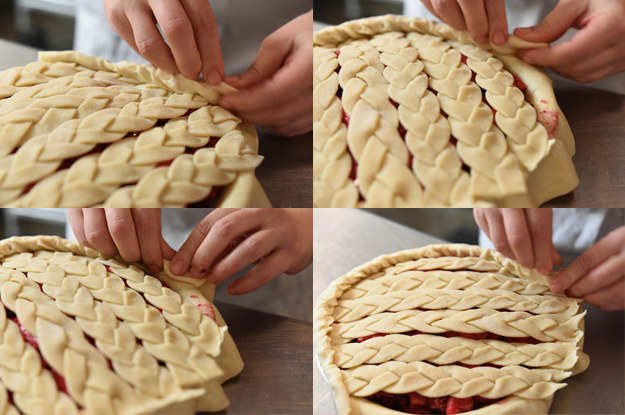 ...and crimp it with your thumb and fore finger: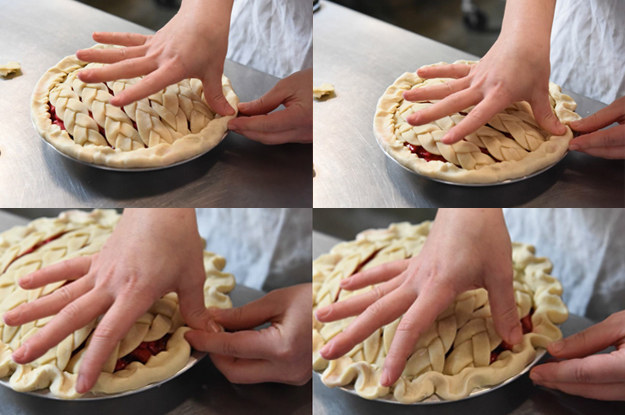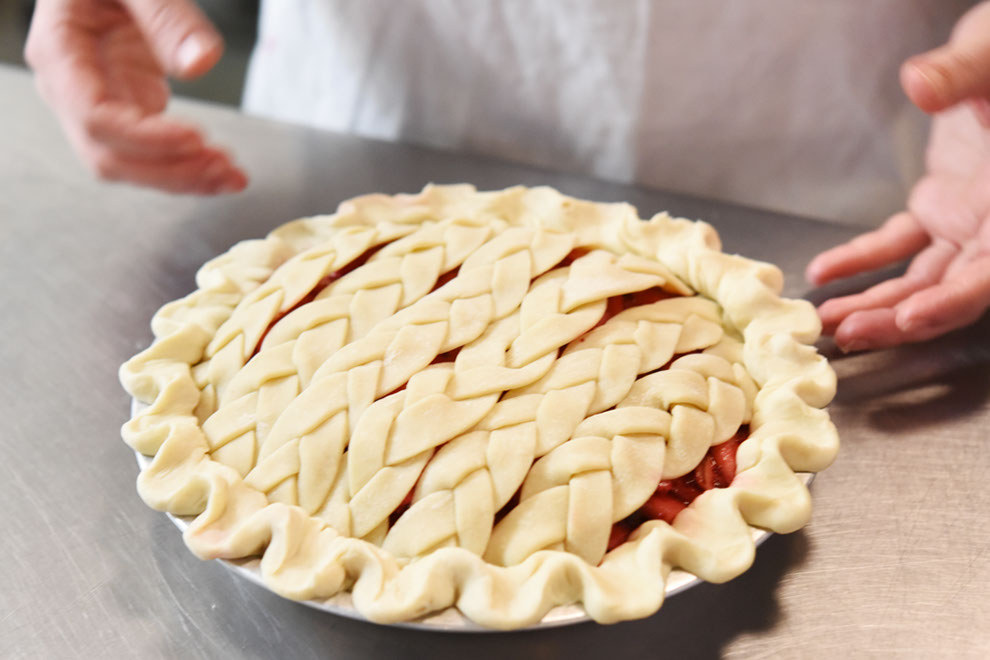 Stunning!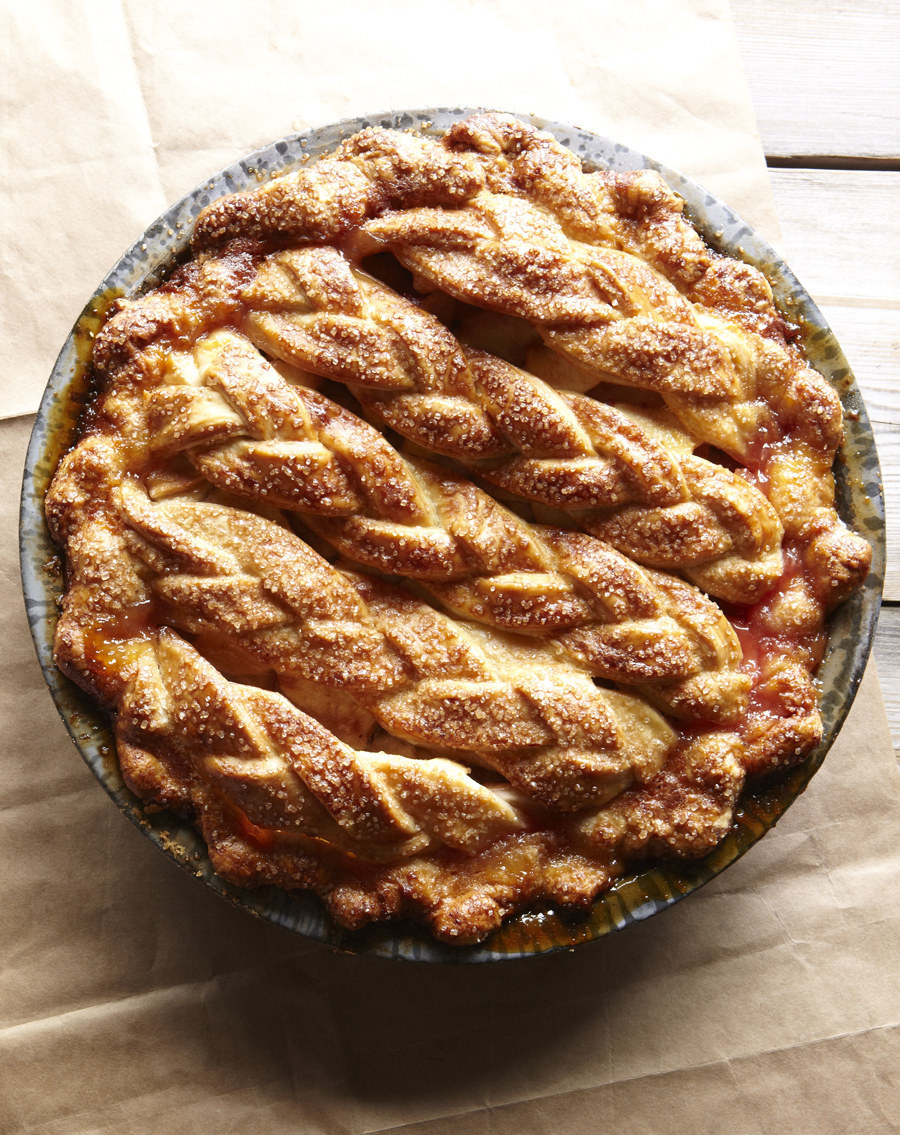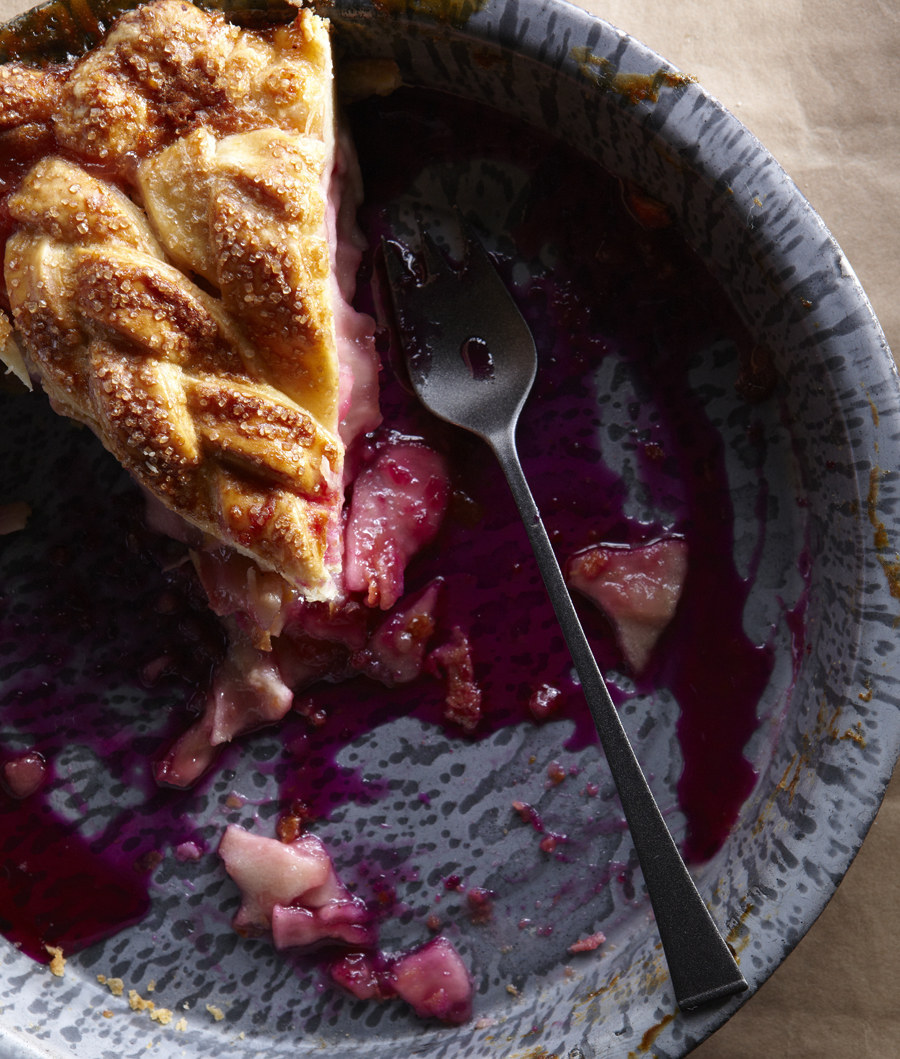 3. For a slat lattice, layer wider strips across the top of the pie and tuck the ends in underneath, like on this Cranberry Sage pie: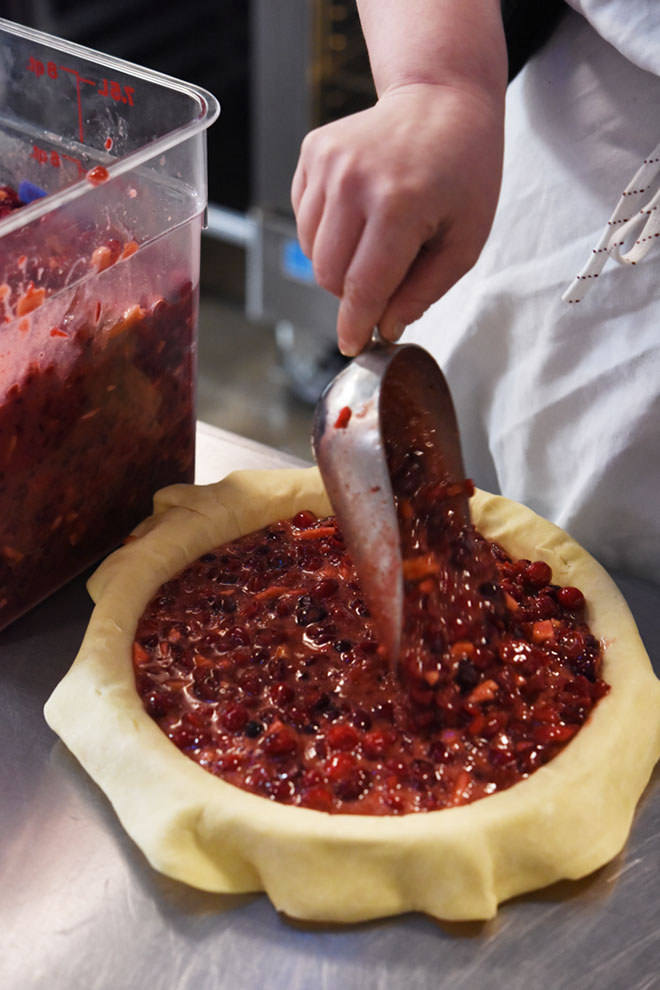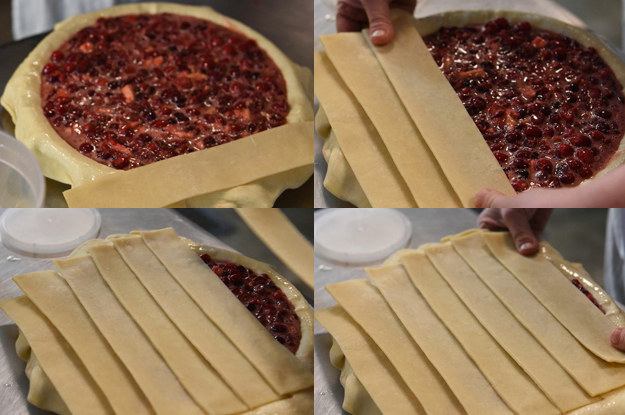 It kind of looks like the world's most inviting roof: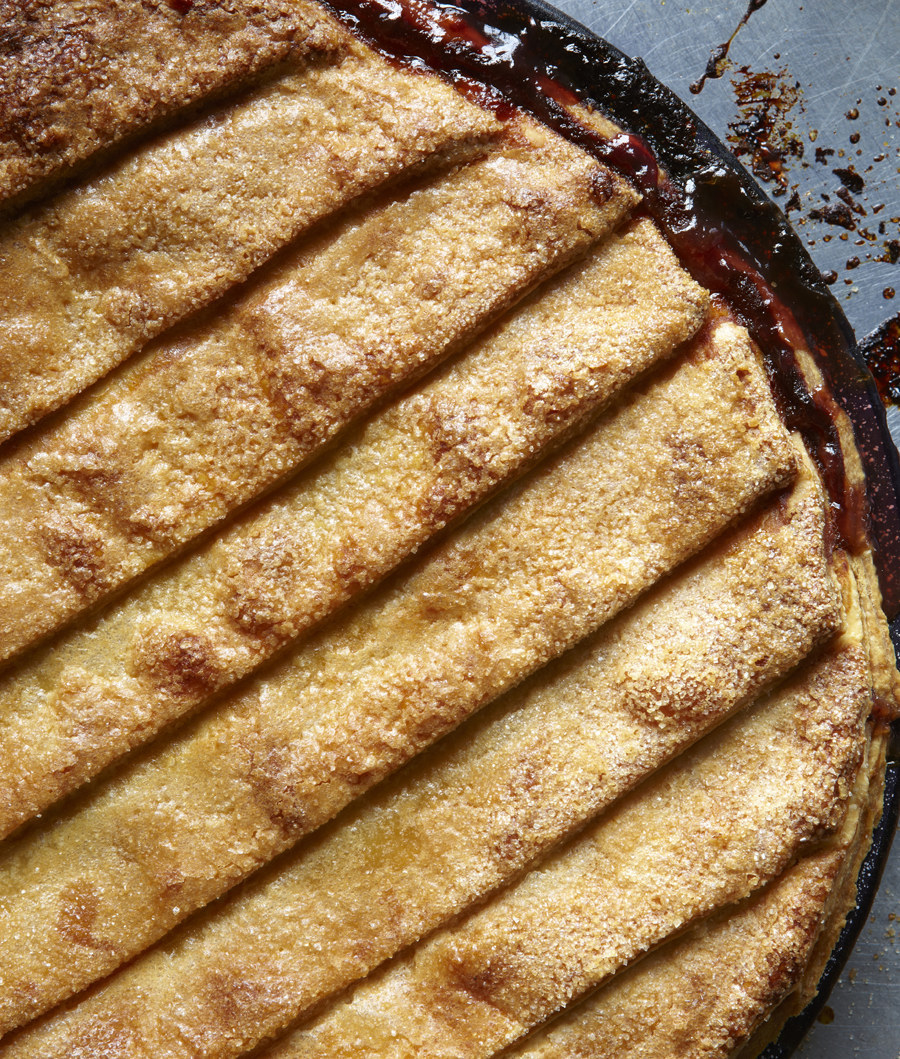 4. For a tight lattice, weave the strips in both directions — up and down and left to right — keeping everything as close together as possible, like on this Salted Caramel pie: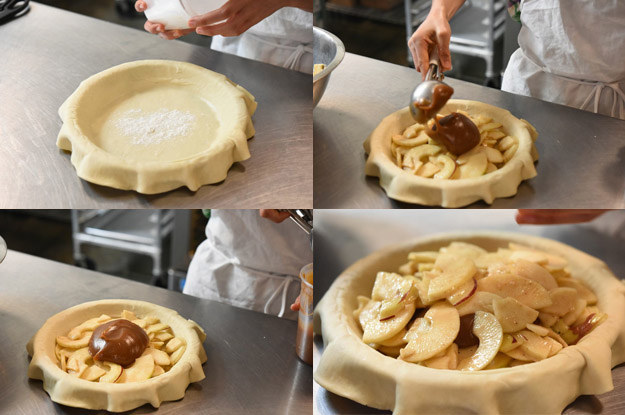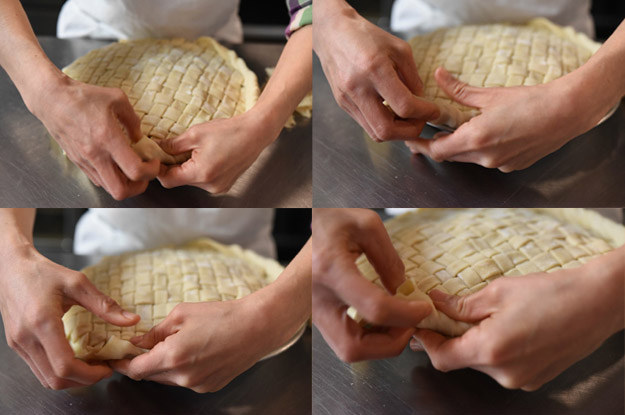 See. That lattice is TIGHT.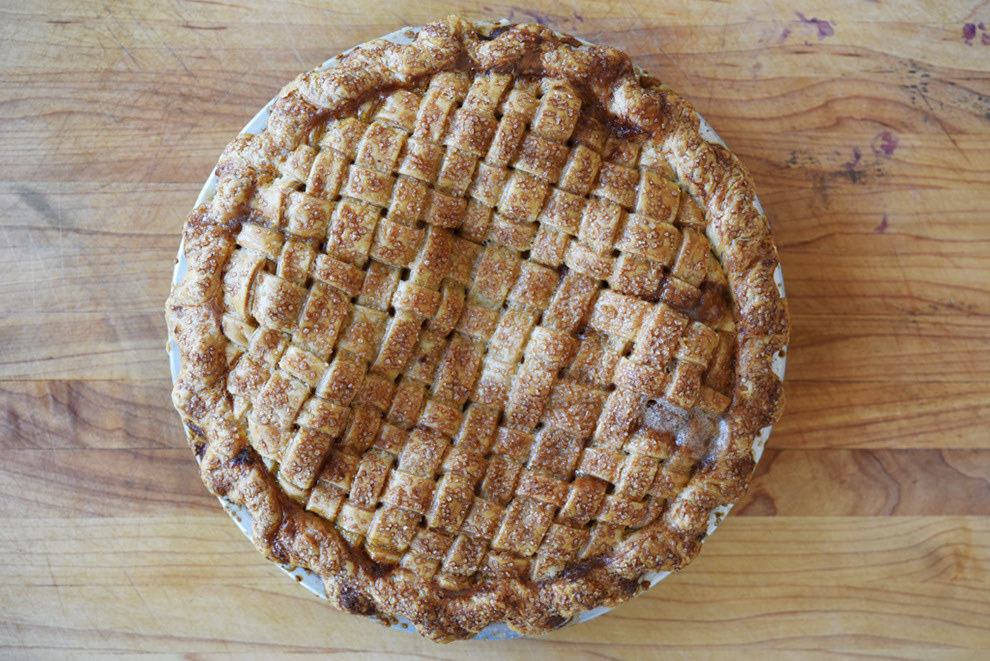 It's because Kyoko has magic hands.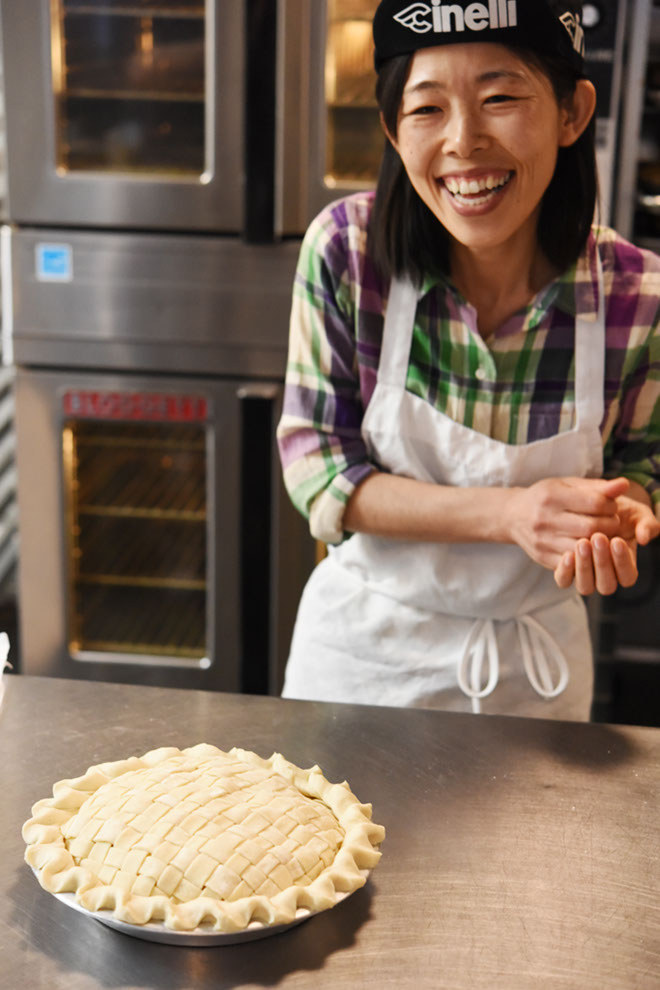 WHEW, let's keep going.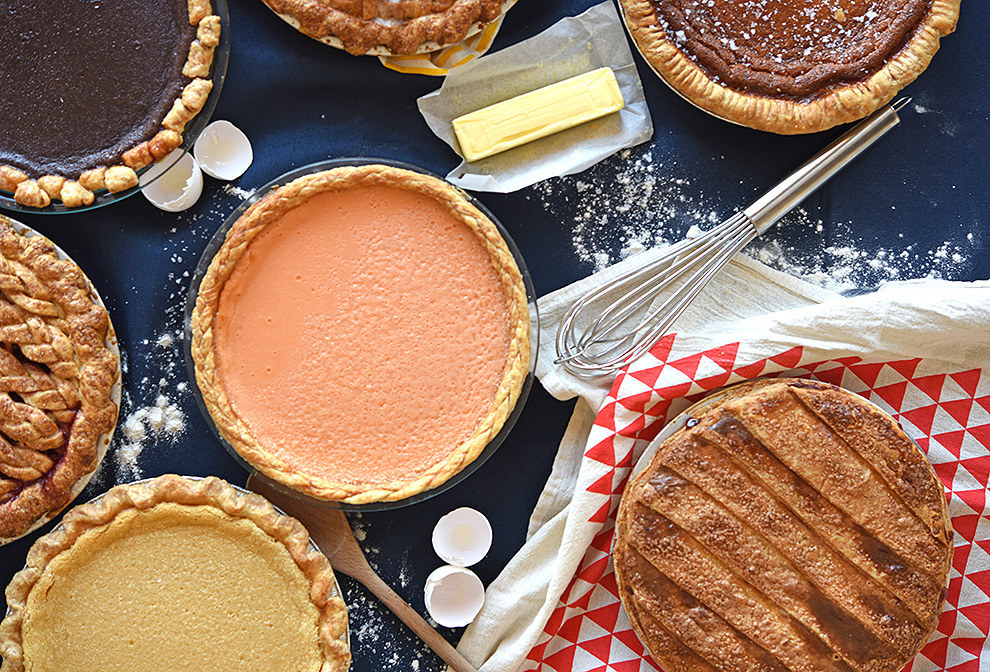 5. For a checkerboard pattern, slice segments across the rim of the crust, and then push each piece in alternating directions: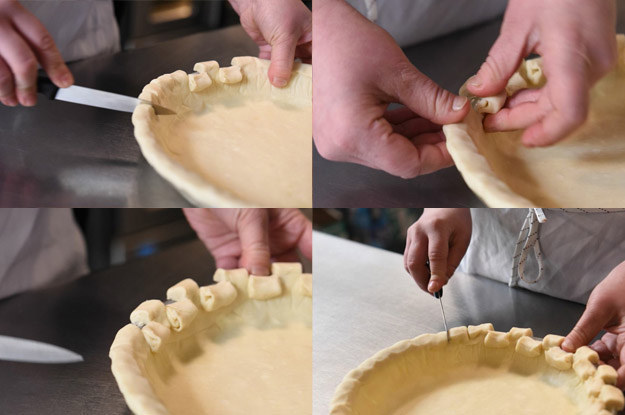 6. For a cornucopia pattern, cut triangles around the rim of the crust, and carefully roll each segment up: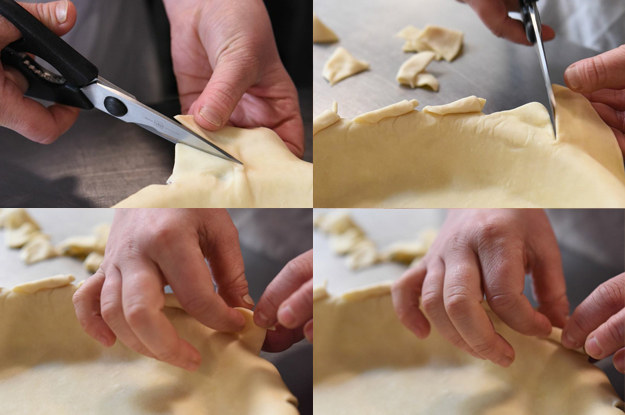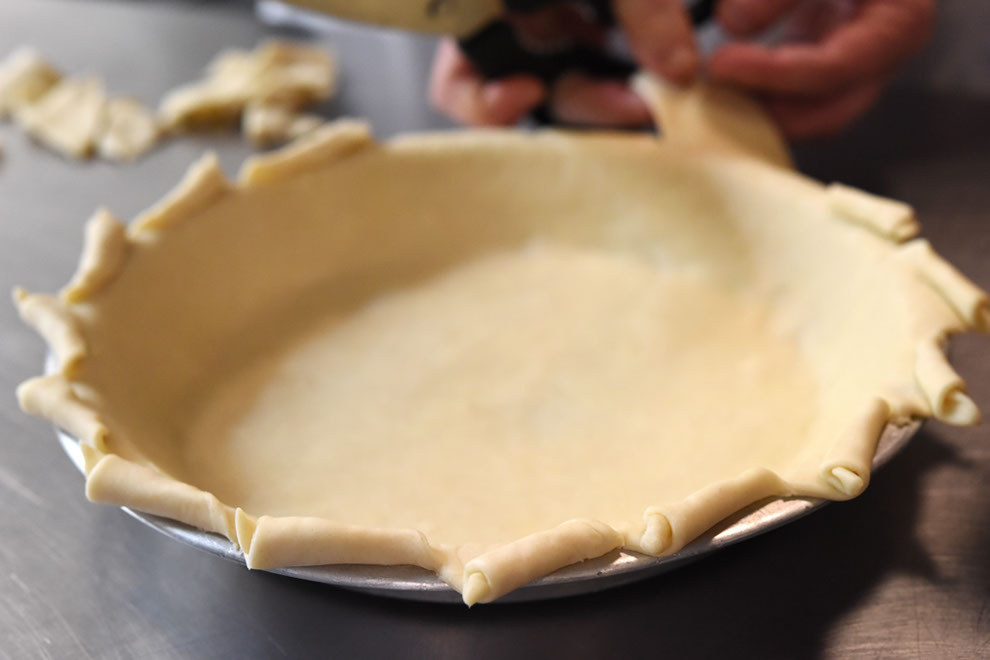 7. The Four & Twenty bakers also had clever ways to use household objects to more quickly decorate pies, like with a spoon,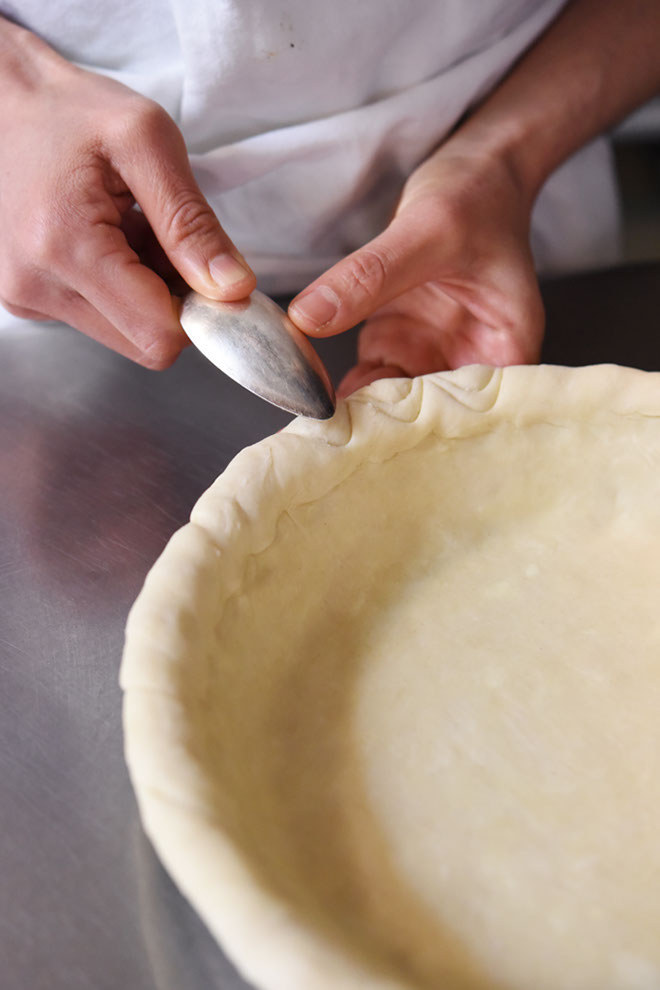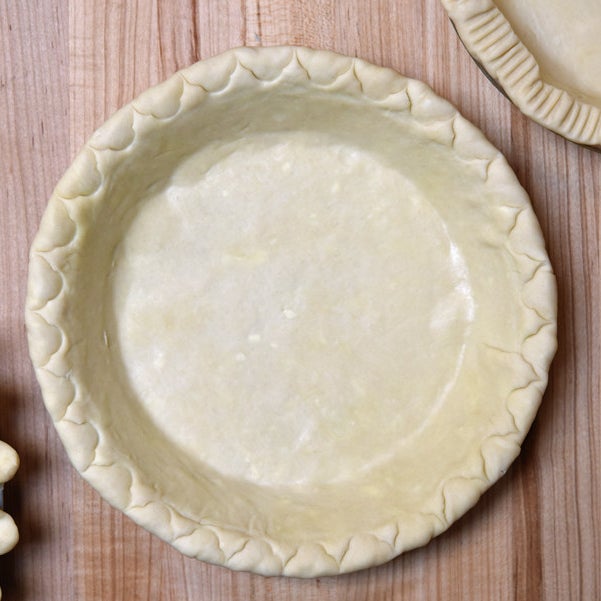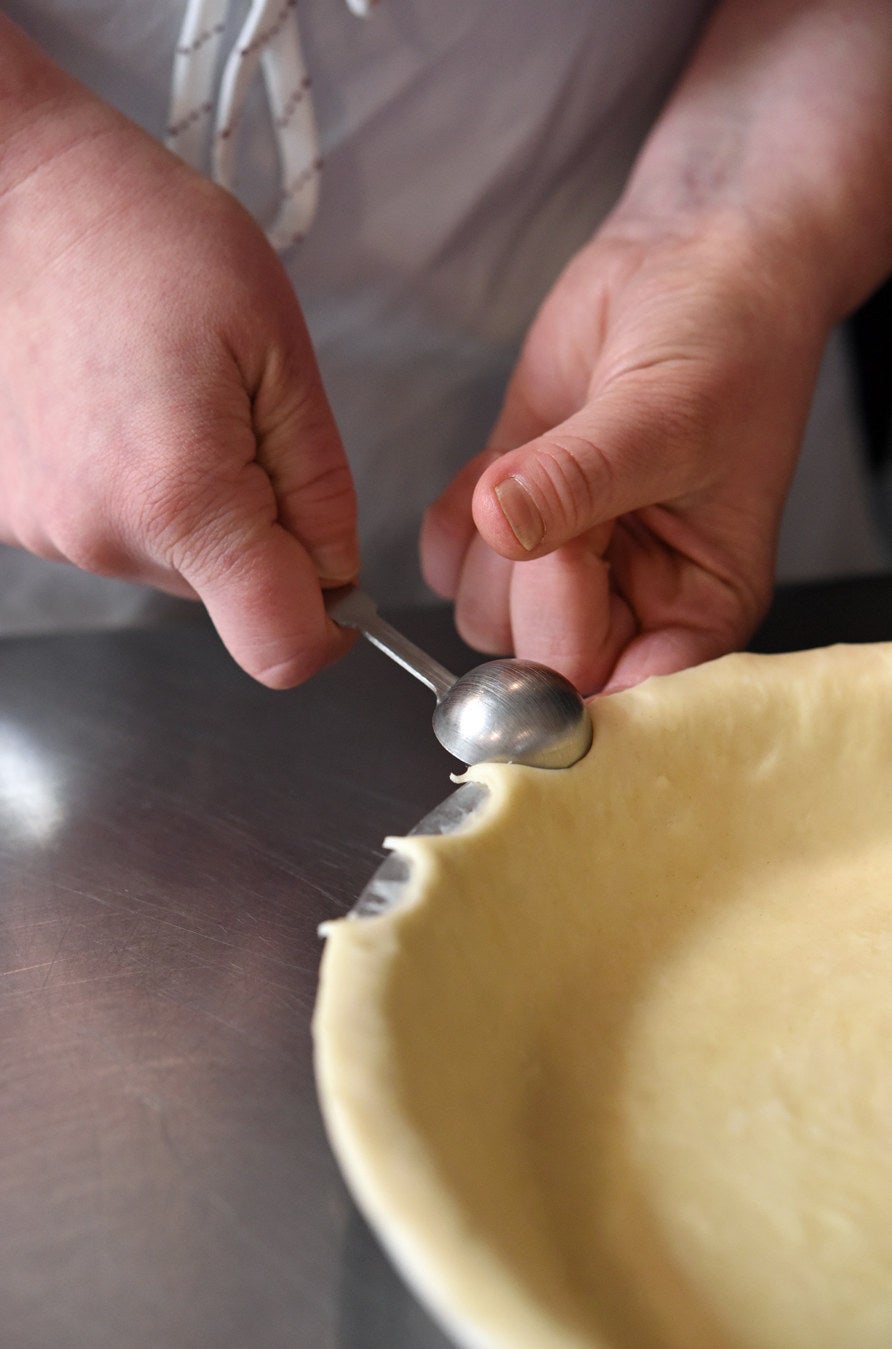 10. the classic fork trick of course (look at that pillowy crust!),
11. and even the back of an antique key.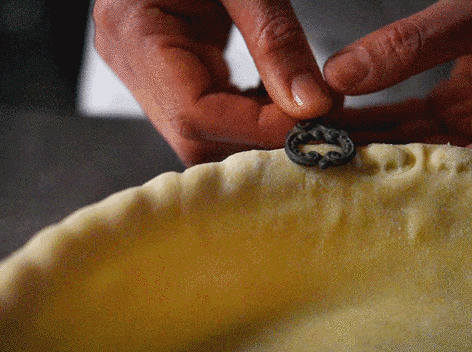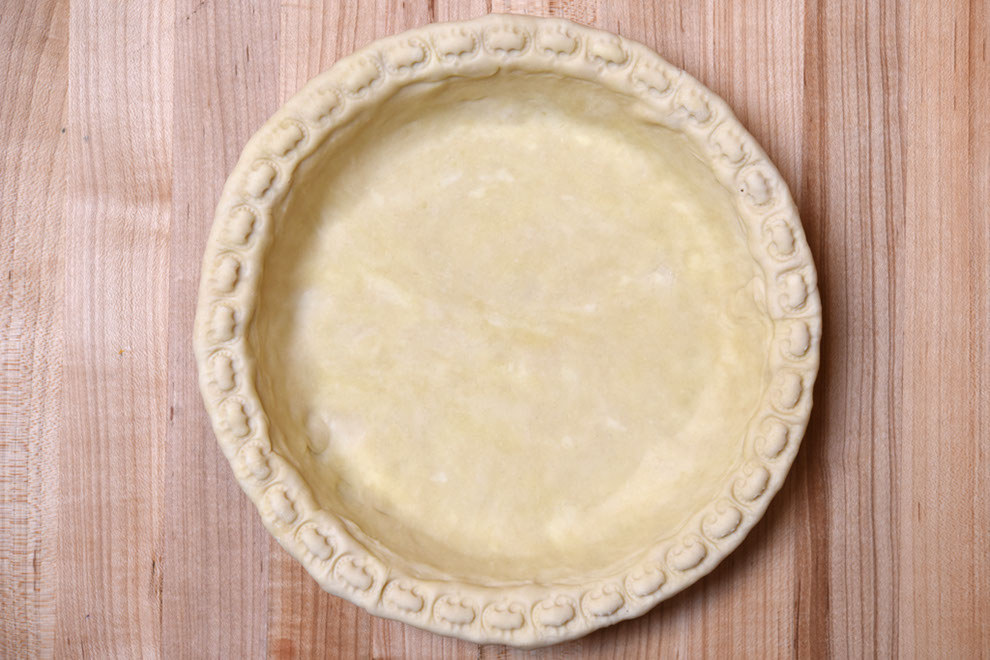 For the recipes that go along with these pies and lots of others, get Four & Twenty Blackbirds beautiful cookbook.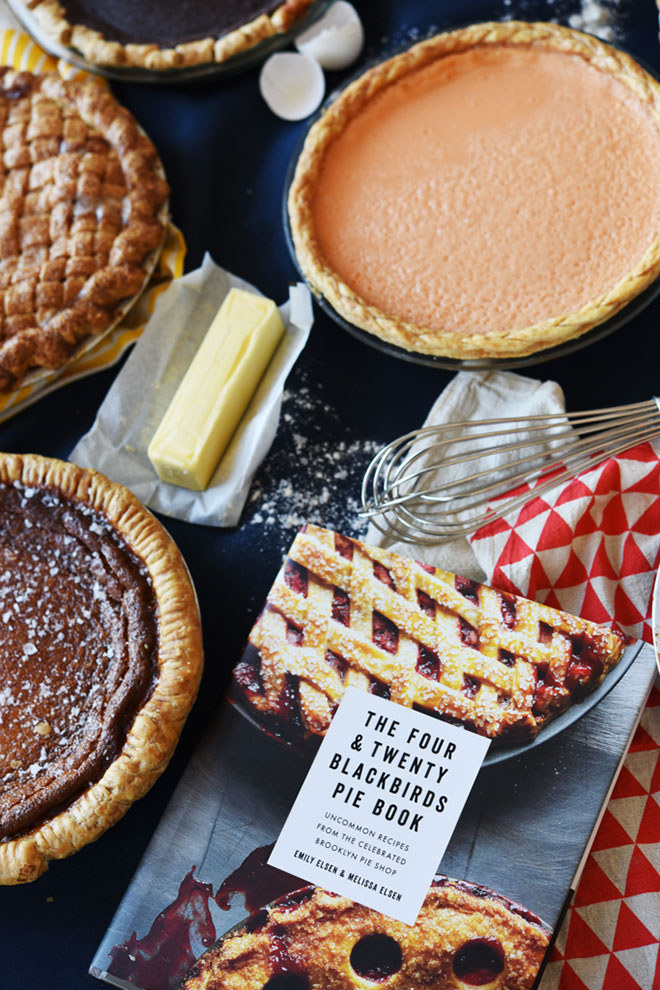 If you live in the NYC area, the bakery also has pi(e) day specials today: Three slices of pie for $14 at their main shop, and at their outpost at the Brooklyn Public Library Cafe a slice of pie is $3.14.
But remember: ~TODAY~ IS PI DAY EVERYWHERE IN THE UNIVERSE!*
So go eat some PIE right now!